SAY WOW TO MARBLE YOU'VE NEVER SEEN BEFORE, TO PERFORMANCE NEVER FELT BEFORE, TO FINISHES YOU'VE NEVER EXPERIENCED BEFORE. WELCOME WHITE STATUARIO MARBLE FROM BHANDARI MARBLE GROUP, INDIA.
Marble is the preferred choice of many for their projects because of the high- end and utmost luxurious look that it possesses along with its remarkable strength. White statuario is a very popular Italian marble in a solid white color beautified tremendously by grey thread patterns spread irregularly all over the stone which make its beauty, charm and elegance unmatched. White statuario is a very versatile marble which can be used to enhance any project's interior or exterior.
In a project, where a highly lustrous and at the same time very elegant and subtle look is desired, white statuario proves to be the perfect choice. Not only does the premium quality white statuario marble offered by Bhandari marble group gives an extremely rich look to the place but it also makes the place look peaceful and maintained because of the very beautiful white colour that it possesses.
Some of the main attributes of this truly beautiful stone that Bhandari marble group is proud to offer are:
UNIQUELY ARTISTIC AND AESTHETIC APPEARANCE:
With its unique beauty and aesthetic appearance White statuario marble can elevate the look of almost any place. With a purely white base covered in grey veins running throughout the stone, White statuario marble portrays a remarkable class and beauty that is hard to find in most stones. It also possesses a luring lustre which gives it a very high profile and fancy look which is accompanied by wonderful elegance and a touch of subtlety.
ELEVATES THE LOOK OF ANY PLACE WITH AN APPEALING WHITE HUE:
Being an extremely versatile stone, White statuario can be used in almost any project to beautify the place with its very appealing white shade blended with a grey tinge of the beautiful vein pattern. Where a white based look is desired, White statuario marble is just the right option. White statuario marble is usually used for interior projects and it never fails to capture the eyes of everyone with the lustrous rich look that it has.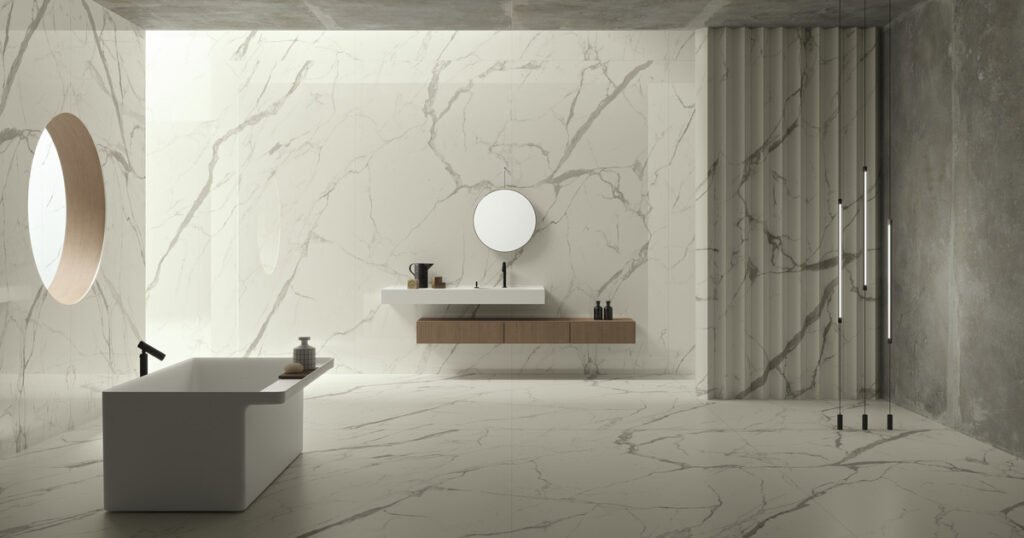 PERFECT COMBINATION OF DURABILITY AND BEAUTY:
White statuario marble is not only one of the most beautiful looking stones but the strength and durability that this dainty looking marble possesses is almost astonishing. It is very tough and sturdy along with which it offers the most luxurious and high-end look to the place.
VERSATILITY ACCOMPANIED BY UNMATCHED CHARM:
White statuario is often used as the centre of attraction in many places and is usually used for utmost beautiful kitchen countertops, appealing white flooring, tabletops, etc. It never fails to impress.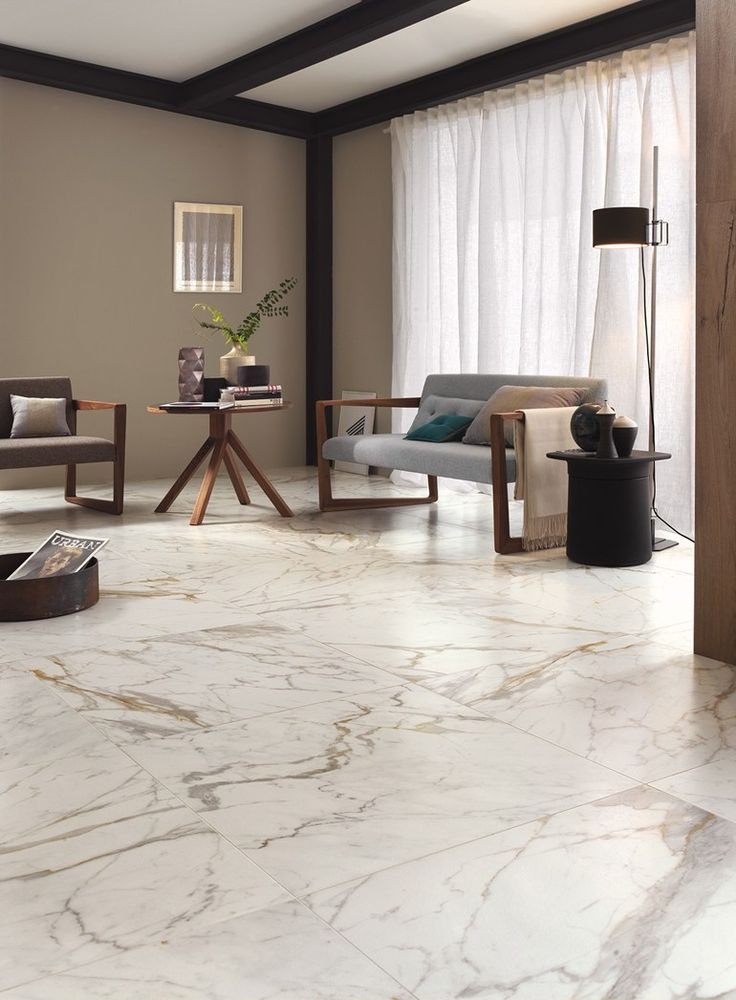 RARE AND OPULENT LOOKS:
As compared to other marbles, White statuario marble has a distinct charm and unique look because of a wider white area in between very beautiful grey and gold veins running across the stone. Bhandari marble group is hands down one of the most dependable manufacturers, suppliers and exporters and with several decades of committed work in the natural stone industry has gained the trust of many buyers not only in India but all over the world.
BEST QUALITY WHITE STATUARIO MARBLE IN INDIA:
The statuario marble provided by Bhandari Marble Group is of unmatched quality and very pure. We are committed to quality like none other supplier or exporter and it is this commitment to purity and customer satisfaction that we have marked our presence among the top marble and natural stone manufacturers, suppliers and exporters in the world.
WHITE STATUARIO MARBLE AT COMPETENT PRICES:
In order to maintain our customer satisfaction, Bhandari Marble Group has managed to maintain competent prices even while providing best quality building materials. We offer White Statuario Marble and other natural stones in quality that is hard to find elsewhere and provide long-lasting and premium grade stones at the best price.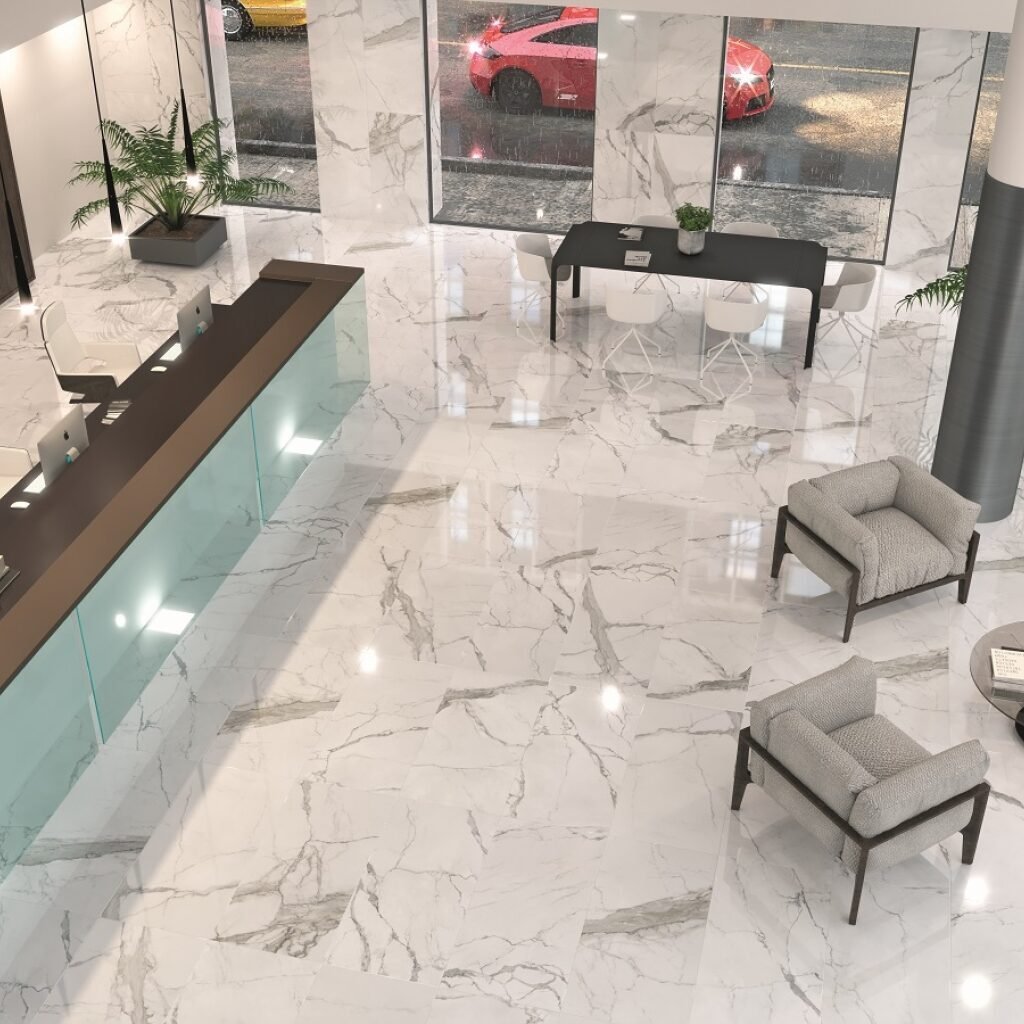 WEBSITE– https://www.bhandarimarblegroup.com
CONTACT NUMBER– 9829040013
EMAIL– bhandarimarblegroup@gmail.com
SOCIAL MEDIA SITES-
 Facebook-https://www.facebook.com/bhandarimarblegroups/
 Twitter-https://twitter.com/BMG_India
 Instagram-https://www.instagram.com/groupbhandarimarble/
 Linkedin-https://bhandarimarblekishangarh.tumblr.com/
 Blogger-https://bhandarimarblegroupindia.blogspot.com/
 Pinterest-https://in.pinterest.com/BMGroup_India/_created/
INDIA'S TOP AND WORLD'S BEST MARBLE, GRANITE AND STONE COMPANY
ADD BY EXPERT AND EXPORT TEAM OF BHANDARI MARBLE GROUP. CONTACT US ON; 9672941111.
WELCOME WHITE STATUARIO MARBLE FROM BHANDARI MARBLE GROUP, INDIA.