रामदेव जी (बाबा रामदेव, रामसा पीर, रामदेव पीर,पीरो के पीर)• रामदेव जी ऊंडु काशमीर के निवासी अजमालजी की संतान थे। रामदेवजी की माता मैणा दे एक पम्मा भाटी थी। श्री रामदेव जी के छः पुत्र एवं एक पुत्री थी )  राजस्थान के एक लोक देवता हैं जिनकी पूजा सम्पूर्ण राजस्थान व गुजरात समेत कई भारतीय राज्यों में की जाती है। इनके समाधि-स्थल रामदेवरा (जैसलमेर) पर भाद्रपद माह शुक्ल पक्ष द्वितीया सेे दसमी तक भव्य मेला लगता है, जहाँ पर देश भर से लाखों श्रद्धालु पहुँचते
As we celebrate Mahaparva Parsyushan, with a humble heart and folded hands, I ask for your forgiveness if I have knowingly or unknowingly hurt you in some way through my words or actions.. Michhami Dukkadam 2023.
Happy Independence Day!
As we gather to celebrate this momentous occasion, Bhandari Marble Group extends its warmest wishes to everyone. On this remarkable day, we commemorate the spirit of freedom and the unbreakable unity that has shaped our great nation.
May the tricolor flag always fly high, representing the bravery, sacrifices, and resilience of our forefathers. Just as the marble stands strong and enduring, let us be reminded of the strength that comes from staying united in diversity.
As we reflect on our past, let's also look forward to a future filled with prosperity, growth, and boundless opportunities. Let this day inspire us to work hand in hand, building a brighter and better India for generations to come.
Happy Independence Day!
Warm regards,
D C Bhandari
Chairman : Bhandari Marble Group
Pm Modi Inaugurates New Itpo Complex 'bharat Mandapam'
Guru Purnima 2023 Wishes by Bhandari Marble Group On this auspicious occasion of Guru Purnima, Bhandari Marble Group extends heartfelt wishes to all our esteemed clients, associates, and well-wishers.
Review: Japanese Great Architect and Interior Designer Visits The Infinity by Bhandari Marble Group
We recently had the pleasure of hosting a renowned Japanese architect and interior designer at The Infinity, a prestigious marble showcase by Bhandari Marble Group. The visit was a remarkable experience, filled with admiration for the exquisite marble collection and the potential it held for their upcoming projects in Japan. The Japanese architect and interior designer were captivated by the vast array of marble options available at The Infinity. From classic white marbles like Carrara and Calacatta to the striking beauty of Statuario and Nero Marquina, they were impressed by the diversity and quality of the marble collection. If you are seeking inspiration and the finest marble collection for your architectural or interior design projects, we invite you to visit The Infinity by Bhandari Marble Group. Let the timeless beauty of marble elevate your designs and bring them to life with unparalleled elegance.
We are honored to have welcomed a famous architect and interior designer from the Maldives to Bhandari Marble Group. Their visit was in relation to an exciting five-star hotel project in the Maldives. As a leading provider of premium marble and stone, we showcased our exquisite collection and discussed how our materials can contribute to the grandeur and elegance of their project. Our team of experts provided personalized guidance, ensuring that the architect and designer found the perfect marble and stone solutions to bring their vision to life. We are proud to be a part of this prestigious project and look forward to creating a masterpiece together.
Presenting statuario marble
Presenting Volakas White Marble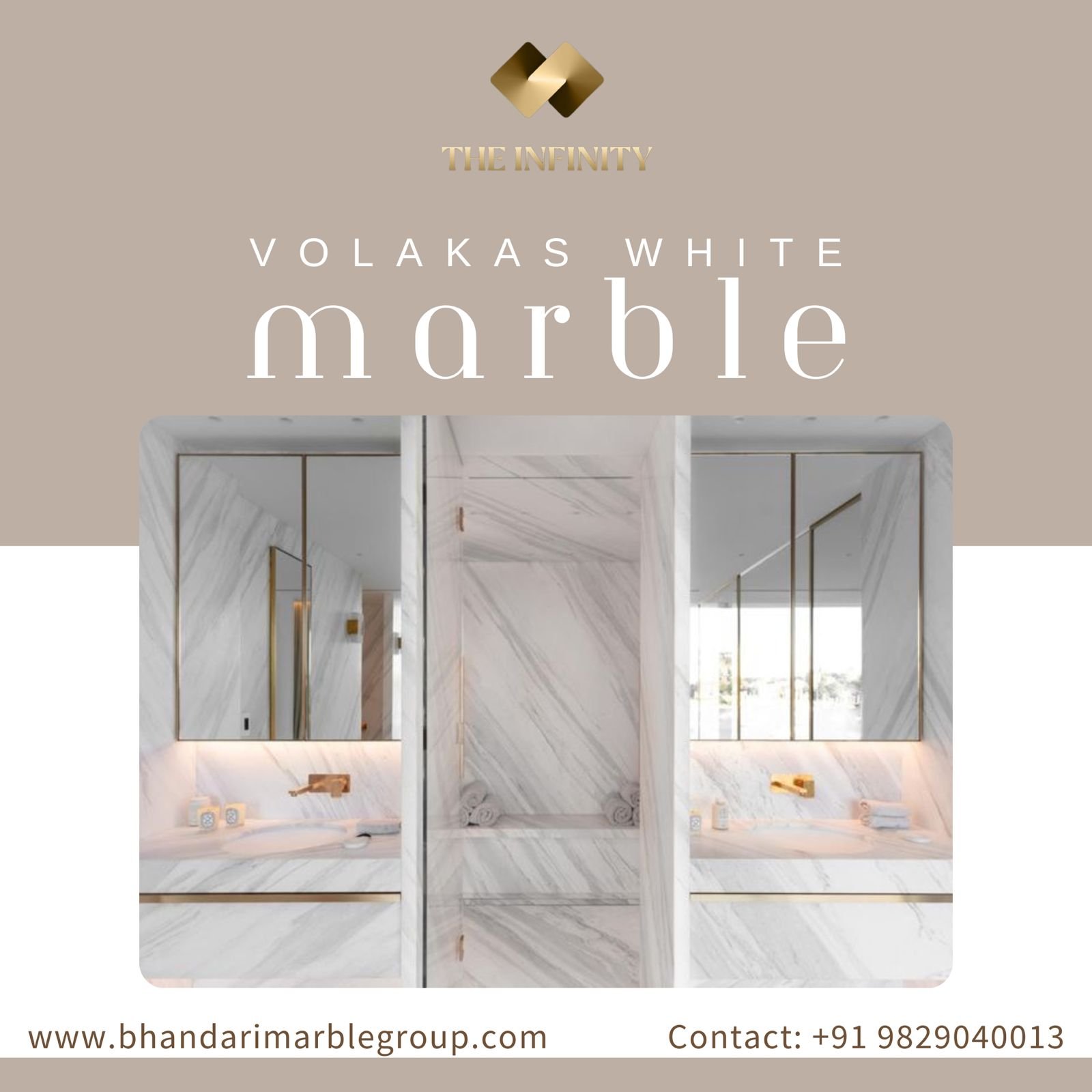 Presenting statuario marble for tample rooms
Presenting Top 10 luxury marble