TYPES OF MARBLE BY BHANDARI MARBLE GROUP INDIA RAJASTHAN KISHANGARH
Bhandari Marble Group is the best Marble manufacturer supplier In India which Provides marble for the Residential and Commercial home, villa, hotel, projects at the best price around the world. Bhandari Marble Group has an exclusive range of marble that is the 2nd best in the world and affordable for installation purposes. For building a house the entire big Industrialist, Architects, Interior designers, Builders Marble slabs, and marble Tiles are a perfect choice for home villa, hotels, offices, and projects. The colorful and white marble adds elegance and creates tranquility in the atmosphere. Italian marble is also used for flooring elevation and decoration.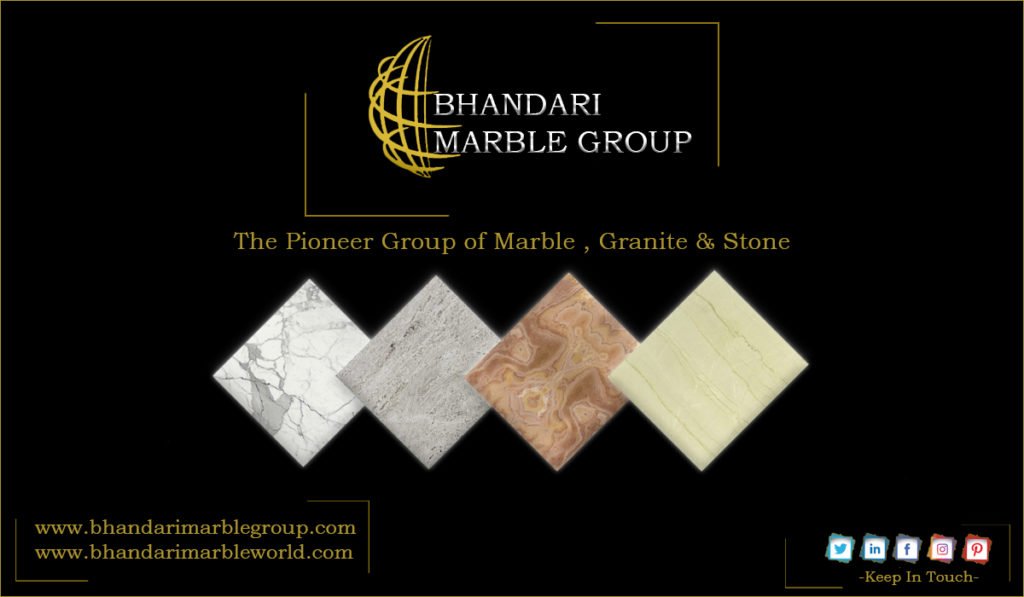 BHANDARI MARBLE GROUP
Marble is one of The Perfect Choices of Natural stones very good for health wealth and happiness. We supply marble slabs and tiles to USA, UK, UAE, Dubai, Kuwait, Qatar, Gulf countries, Russia, Singapore, Australia,  Sri Lanka, Nepal, Salt Lake City, Bhutan, Bangladesh, Bahrain, Hongkong,  Bangkok, Pattaya, Pokhara, Karachi, Kathmandu, Virat Nagar, etc. In India Kishangarh, Jaipur, Mumbai, Bangalore, Delhi, Hyderabad, Ahmadabad, Nagaur, Hamirpur, Nawa, Kannur, Chennai, Jammu, Ludhiana, Pathankot, Bhandup,  Jalandhar, Lucknow, Patna, Jabalpur, Jodhpur, Agra, Kanpur, Rajkot, Pune, Surat, Coimbatore, Cochin, Mangalore, Udaipur, Madurai, Nagpur, Siliguri, Jalpaiguri, Ajmer, Makrana, Kota, Bikaner, Jalore, Mathura, Indore, Bhopal, Ujjain, Bhavnagar, Navi Mumbai, Vishakhapatnam, Vijaywada, Alwar, Bharatpur, Jaisalmer, Karoli, Sawai Madhopur, Guru gram,  Noida, Makrana, Nagpur, Guwahati, Hubli, Mysore,  Solapur, Pandichery, Goa, Belgaum, Simala, Himachal Pradesh, Thane, Ahmad Nagar, Chickmanglure, Rai barely, Barely, Azamgarh, Amethi, Gorakhpur, Lakhimpur Khiri, Bokaro,  Madurai, Rameshwaram, Dalhousie, Dehradun, Chandigarh, Majholi,, Sikandrabad, Kishanganj, Ranchi, Marbles so Be customized as per the order of Indian and International clients. White Marbles are available in the shape of natural blocks, processed slabs & tiles and even in beautiful border linings.
MARBLE BY BHANDARI MARBLE GROUP
Marble is widely used for floorings, wall claddings, borders and designs, handicraft items and many more. White Marble is a multi-purpose product and therefore, it can be placed in bedrooms, dining halls, kitchens, lobby's parking, storerooms, religious places, and many more. This is one of the best features of Bhandari Marble Group in India.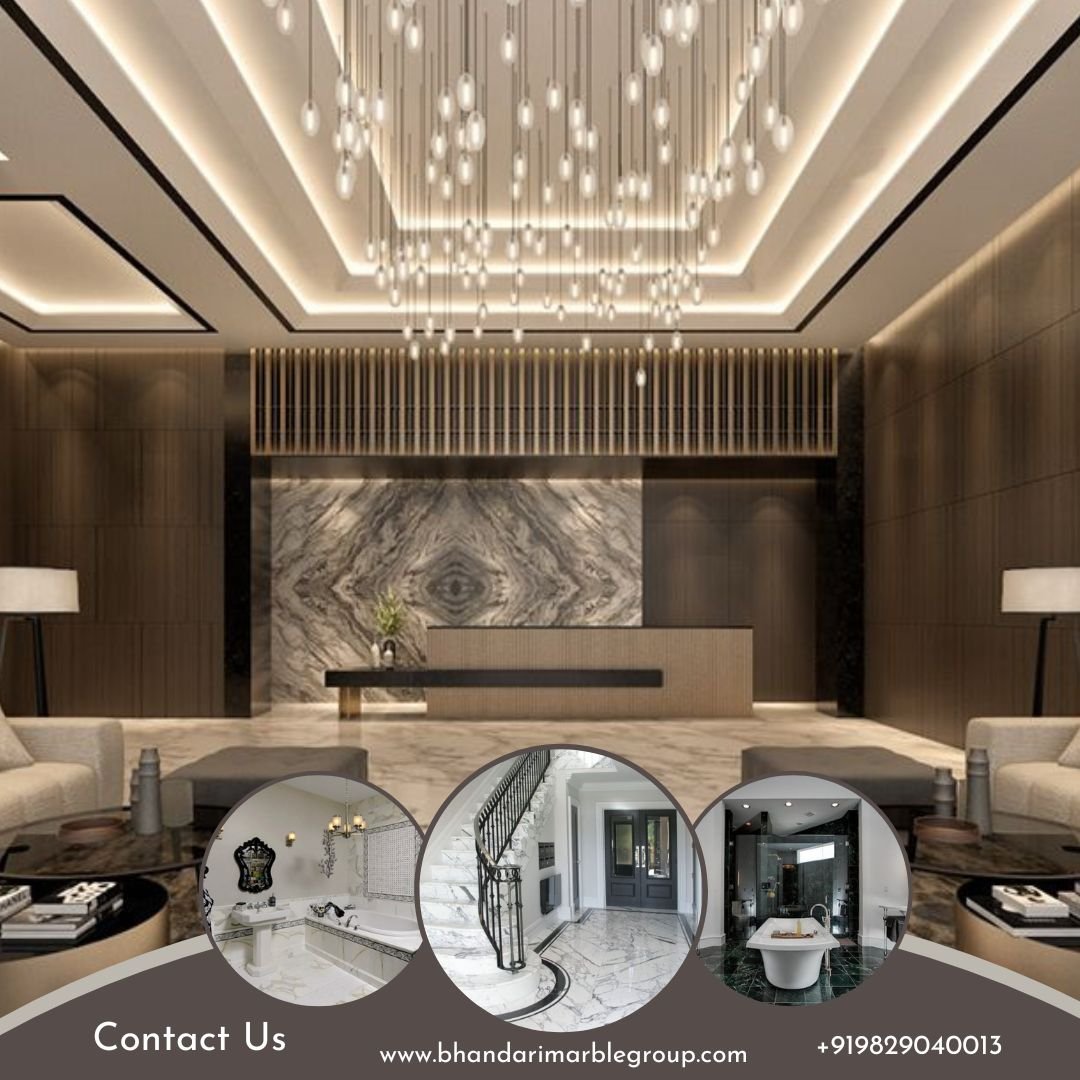 Marble is a natural product which comes in beautiful designs and figures. Due to its extraordinary glaze and shine, people prefer it for both residential as well as for commercial projects. Marble is easy to fit and adds tremendous beauty to your interior. Bhandari Marble Group merely is an eye-catching product that comes in more than 20 variations.
Marble slabs of white colors are considered as valuable options for flooring material due to their gorgeousness and beauty. If you choose white marble for your home or any commercial space, you can select imported marble as flooring options. White Marbles in India are extremely popular in the market because of their excellent finish, pure white color and smooth texture.
INDIAN MARBLE
Indian Marble is known for its beautiful textures, strength, and durability. We offer these beautiful Indian marbles in quality and natural shine to use for commercial and residential purposes. We also export white Indian marble, Pink, Gold, Onyx, and more other colors. Bhandari Marble Group manufacturing, exporting and supplying this beautiful Indian marble at reasonable rates. Indian Marble is known for its hardness and fresh Ness.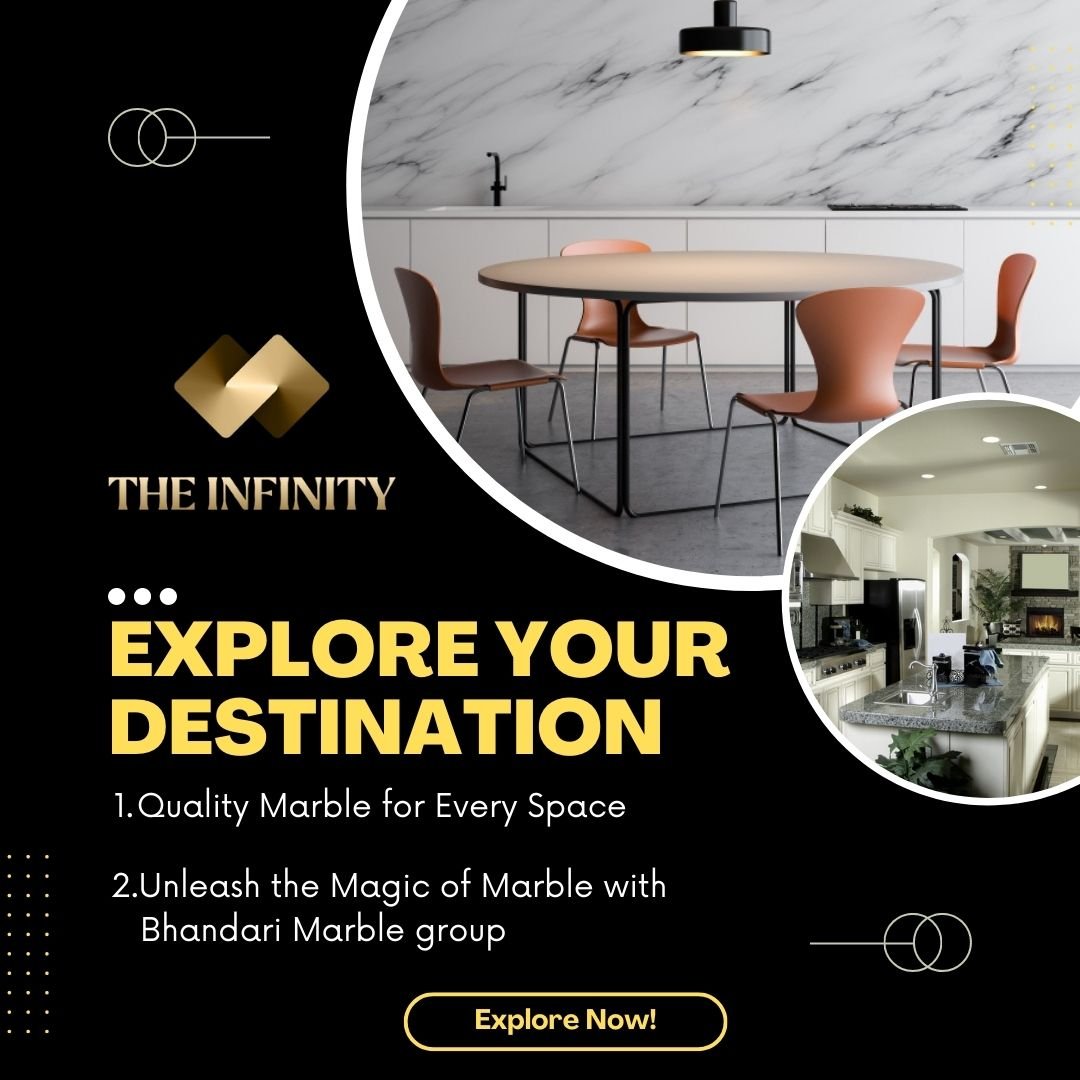 NAMES OF INDIAN MARBLES
White Marbles
Pink Marbles
Green marble
Gold Marbles
Brown marbles
Makrana Marbles
Black Marbles
There are some information and important facts about Indian Marble.
WHITE MARBLE
White Marbles
Approx Price: 35-200 / Square Feet
Minimum Order Quantity: 1000 Square Feet
GST 18%, Packing, Loading and Delivery charges extra…
TYPES OF WHITE MARBLE
Premium Morwad White Marble
Makrana Pure White Marble
White Indian Statuario Marble
Opal White Marble
White Sangemarmar Marble
White Base Tiles
Jhanjhar White Marble
Talai White Marble Slabs
Ambaji White Marble
Makrana White Marble Tiles
Dungri Makrana Marble
Banswara purple marble
Splash White Marble
Almond white Marble
Albeta white Marble
Indian White Carrara Marble
Agaria White Marble
Nijarna White Marble
Raymond marble
Pista White Marble
Dharmeta White Marble
Pink Marbles
Approx Price: 50rs and above/ Square Feet
Minimum Order Quantity: 1000 Square Feet
GST 18%, Packing, Loading, and Delivery charges extra…
TYPES OF PINK MARBLE
Udaipur Pink Marble
Pink Milano Onyx
Carrot Pink Marble
Tomato Pink Marble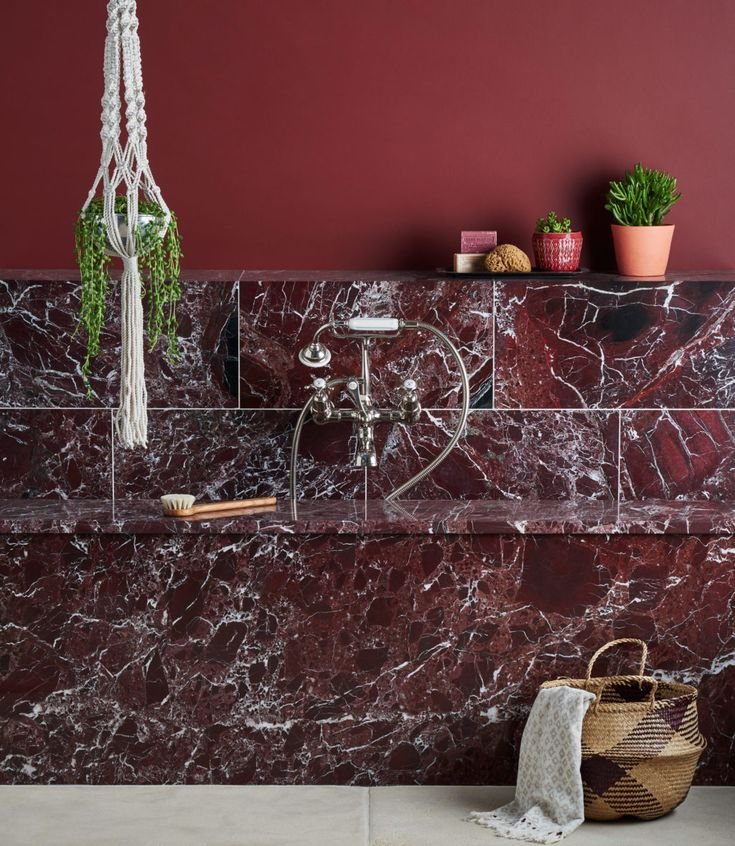 GREEN MARBLE
Approx Price:  35rs and above/ Square Feet
Minimum Order Quantity: 1000 Square Feet
GST 18%, Packing, Loading and Delivery charges extra…
TYPES OF GREEN MARBLE
Dark Green Marble
Spider Green Marble
Onyx Green Marble
Rain Forest Marble
GOLD MARBLE
Approx Price: 75rs and above / Square Feet
Minimum Order Quantity: 1000 Square Feet
GST 18%, Packing, Loading and Delivery charges extra…
TYPES OF GOLD MARBLE
Golden Marble
ITA Gold Marble
Gold Marble
Rainforest Gold
Antique rainforest
Flowery Gold Marble
BROWN MARBLE
Approx Price: 35rs and above / Square Feet
Minimum Order Quantity: 1000 Square Feet
GST 18%, Packing, Loading and Delivery charges extra…
TYPES OF BROWN MARBLE
Makrana Premium Brown Albeta
Makrana Brown Statuario
Makrana Dungari Brown Albeta
Agaria Brown Lehariya Marble
Rust Fantasy Marble
Toronto Marble
Ambaji Brown Marble
Fantasy Brown Marble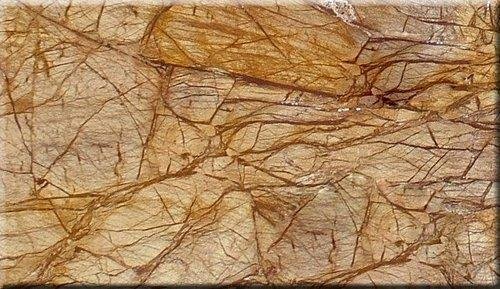 MAKRANA MARBLE
Approx Price:  200rs and above / Square Feet
Minimum Order Quantity: 1000 Square Feet
GST 18%, Packing, Loading and Delivery charges extra…
TYPES OF MAKRANA MARBLE
Makrana White Marble
Dungari Marble
Brown Dungari Marble
Kumari Marble
Albeta Marble
Brown Albeta Marble
Chak Dungari Marble
Makrana Kumari Marble
Makrana Taj Mahal White Marble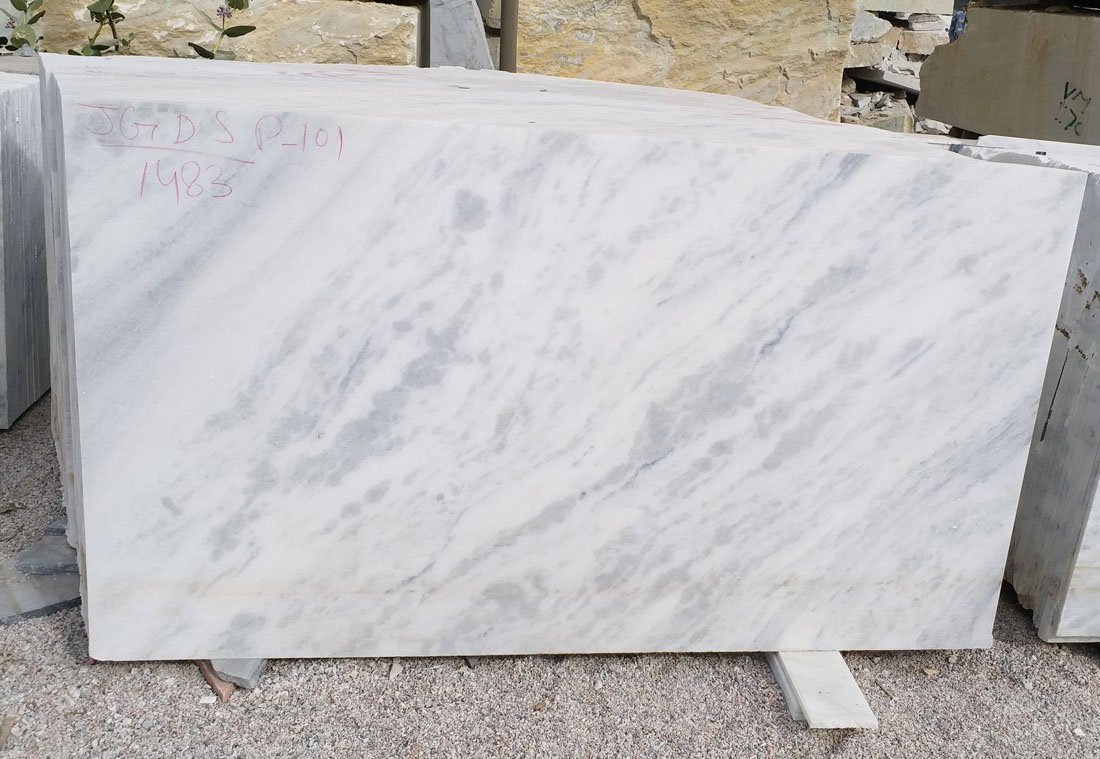 BLACK MARBLE
Approx Price:  75rs and above/ Square Feet
Minimum Order Quantity: 1000 Square Feet
GST 18%, Packing, Loading and Delivery charges extra…
TYPES OF BLACK MARBLE
Grey Carrara Marble
Indian Black Marble
Indian Black Marquina Marble
Nadi Black Marble
NAMES OF IMPORTED MARBLES
Milky range
Creamy range
Statuario Marble
Onyx Marble
Beige Marble
GRANITE
Granite is best popular choice stone for countertops.
Granite countertops are slight than marble for flooring
             Granite begins at about 50rs per square feet installed.
             Marble starts at closer to 30rs per square feet installed.
             Best granite countertops can cost 25 per square feet installed.
 NAMES OF GRANITES
Red Granites
Black Granites
Green Granites
White Granites
Gold Granites
Grey Granite
Brown Granite
SANDSTONE
NAMES OF SANDSTONE
Gold Sandstones
Teakwood Sandstones
Red Sandstones
NAMES OF ONYX STONE
White Onyx
Honey Onyx
Green Onyx
Orange Onyx
For those looking to add white marble into their home, take a look at these 6 different types of marble and their best uses.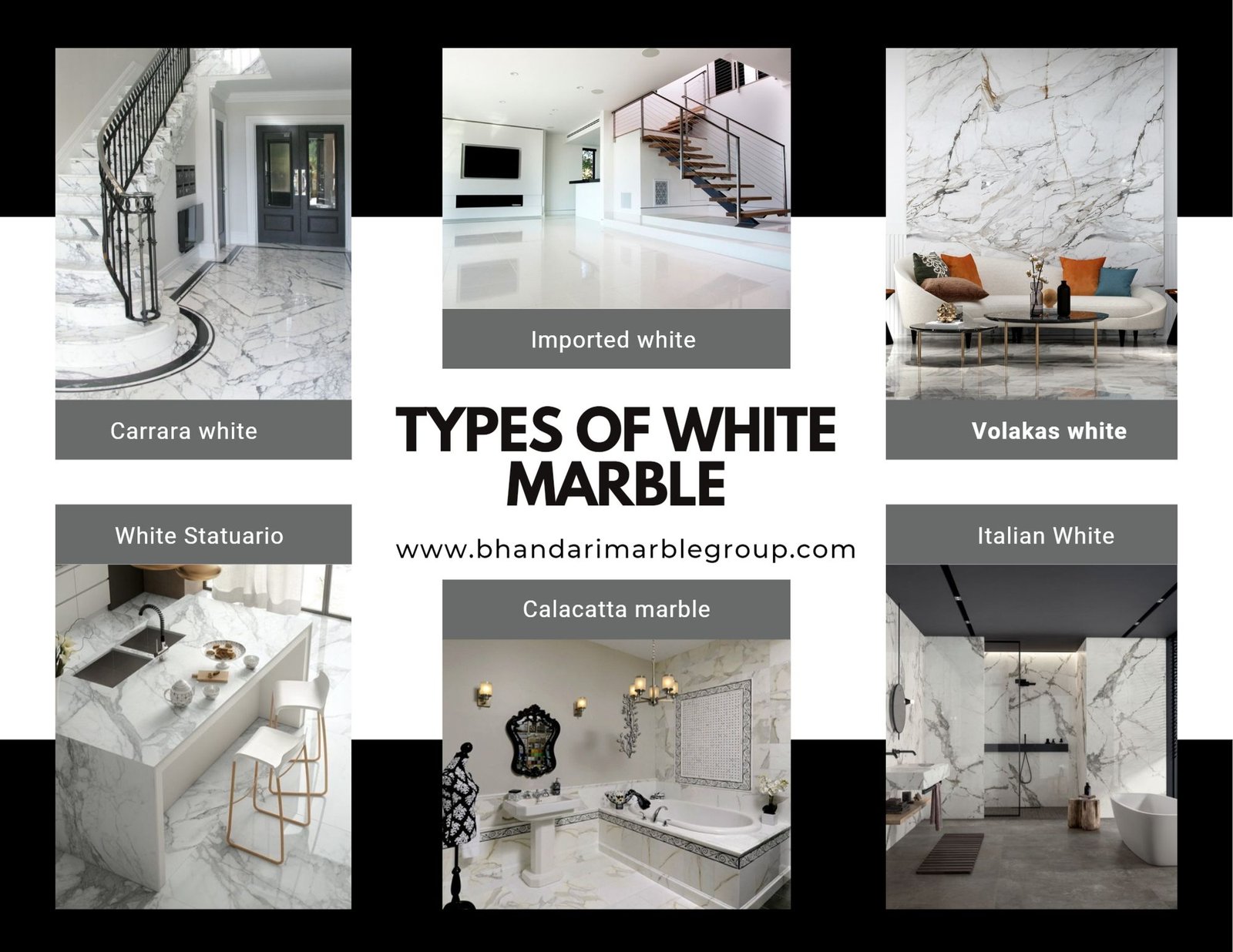 CARRARA MARBLE
Carrara marble is grayish-white with less large veins and more fine, feathery veining that often appears to be linear. Carrara marble is a type of white or blue-grey marble popular for use in sculpture.
CALACATTA MARBLE
Calacatta marble is rarer than Carrara and is more white than gray.
STATUARIO MARBLE
We Deal in all types of Statuario Marbles. For more information Check out our world-class products Gallery. Statuario Marble is an expensive white marble. We are providing a quality collection of Statuario Marble that is available in a different finish, sizes, and designs as per the requirements of valued clients.
THASSOS MARBLE
Thasos White Marble is a kind of white marble quarried in India. This stone is especially good for Countertops, monuments, mosaic, exterior – interior wall and floor applications, fountains, pool and wall capping, stairs, window sills, and other design projects.
MAKRANA WHITE MARBLE
White marble is the most likely choice for homes as the white color adds elegance and creates serenity in the atmosphere. It also gives a feel of wider space. You can try the white marble for flooring and for wall cladding as well. Else you can try mixing white marble with other marbles or any other building materials for a different pretty look. The range of white marble we have is best in the industry and pocket friendly
COMMITTED TO PERFECTION
Bhandari Marble Group is the leading Indian conglomerate and a global trendsetter in the world of Natural Stone. The choice of undertaking the paths less traveled has made all the difference in the success story of Bhandari Marble Group. The company was established in a simple warehouse at India Rajasthan, in 1631 and ever since has been raising the bar with its quality products and superior services.
Today, Bhandari Marble Group with a keen aptitude for innovation and skill, inclination towards concurrent technological advancements, and with multiple quarries at Dharmeta, Morwad and Banswara in Rajasthan, India, has emerged as an undisputed leader in marble mining, processing, and research and technology development across the globe.
Promise to Our Customers
We have consistently brought and will continue to bring the largest volumes of the finest marble to the world by utilizing state-of-the-art technology. Our mantra is to use our expertise to cater to each customer's needs by offering excellent products and services at competitive prices.
Keeping in mind the changing requirements of customers, we are engaged in offering the best quality of Marble.
Welcome To Bhandari Marble Group The Kingdom of Indian Marbles,
The king of Indian marble Let's take your marble experience to a whole new level Established in the year 1631,
Marble in Kishangarh
Ajmer is a top player in the category Marble Manufacturer, Marble supplier, Marble Dealers in India, Rajasthan, Ajmer, and Kishangarh. This well-known establishment acts as a one-stop destination for domestic and international.
Marble is a metamorphic rock that developed from limestone. Most of the material is calcite and dolomite. It is often used for sculpture, as a building material, and for many other purposes. The word 'marble' is also used for other stones that can be polished well and for ball-shaped objects used for child games. Marble has been used in construction for thousands of years. It was widely used by Greek and Roman sculptors and architects.
Construction Marble
In the construction trade, the term "marble" is used for any massive, crystalline calcite rock useful as building stone. Marble is a metamorphic rock composed of recrystallized carbonate minerals, most commonly calcite or dolomite. Marble is typically not foliated, although there are exceptions. In geology, the term "marble" refers to metamorphosed limestone, but its use in stonemasonry more broadly encompasses un-metamorphosed limestone.
BHANDARI MARBLE GROUP
Want marble? Who doesn't? Actually, not everyone wants marble in their home, but some people do. I do. It's my favorite stone. I like how it's not as busy as granite but is infused with some color. The thing is, there are many types of marble. We have you covered – discover all your marble options here.
Marble has always been known as an expensive rock, only available to the rich and wealthy. Historically, it was a highly preferred and desired material by the Greeks and Romans for both sculpting and creating architectural marvels. It eventually became a symbol of culture, tradition, and royalty.
Marble comes in different colors, patterns, and types, thus making it a popular decorative material among the masses. It happens to be the top choice of anyone wanting to renovate his or her interior or even exterior. It adds a touch of both class and elegance to the aesthetics of any space.
However, marble comes in numerous types and it is impossible to know which one is which. The types vary depending on the marble's location, impurities, pattern, color, and veining intensity. The price of each marble type also fluctuates significantly because of these factors.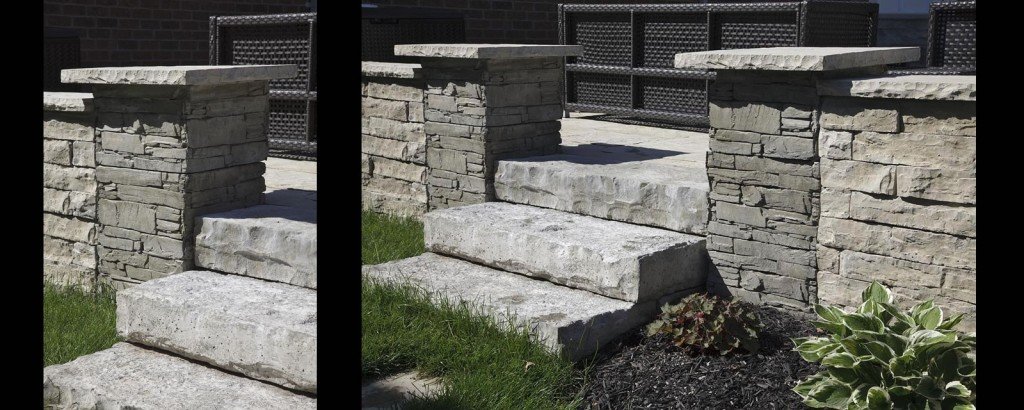 Below, we have carefully curated a comprehensive guide with all the most popular marble types which are sought-after by homeowners everywhere. You're welcome!
Calcutta Marble
Calcutta Gold Marble
Calcutta Michelangelo Marble
Calcutta Borghini Marble
Calcutta Crestola Tedeschi
Calcutta Grey
Calcutta Oro
Calcutta Vagli
Calcutta Vagli Rosata
Emperador Marble
Carrara Marble
Black Marble
Levadia Black Marble
Nero Marquina
White Marble
Blanco Carrara
Cream Marble
Crema Marfil Marble
Crema Valencia
Crema Beige
Crema Marfil
Red Marble
Rosso Alicante
Rosso Coralito
Rosso Levante
Rojo Bianco
Brown Marble
Dark Emperador
Light Emperador
Pink Marble
Rosso Levante
Yellow Marble
Spanish Gold
Amarillo Triana
Green Marble
Verde Oasis Marble
Verde Indio
Verde Tropical Marble
Statuario Marble
Milan Gray
Travertine
Blue Marble
Arabescato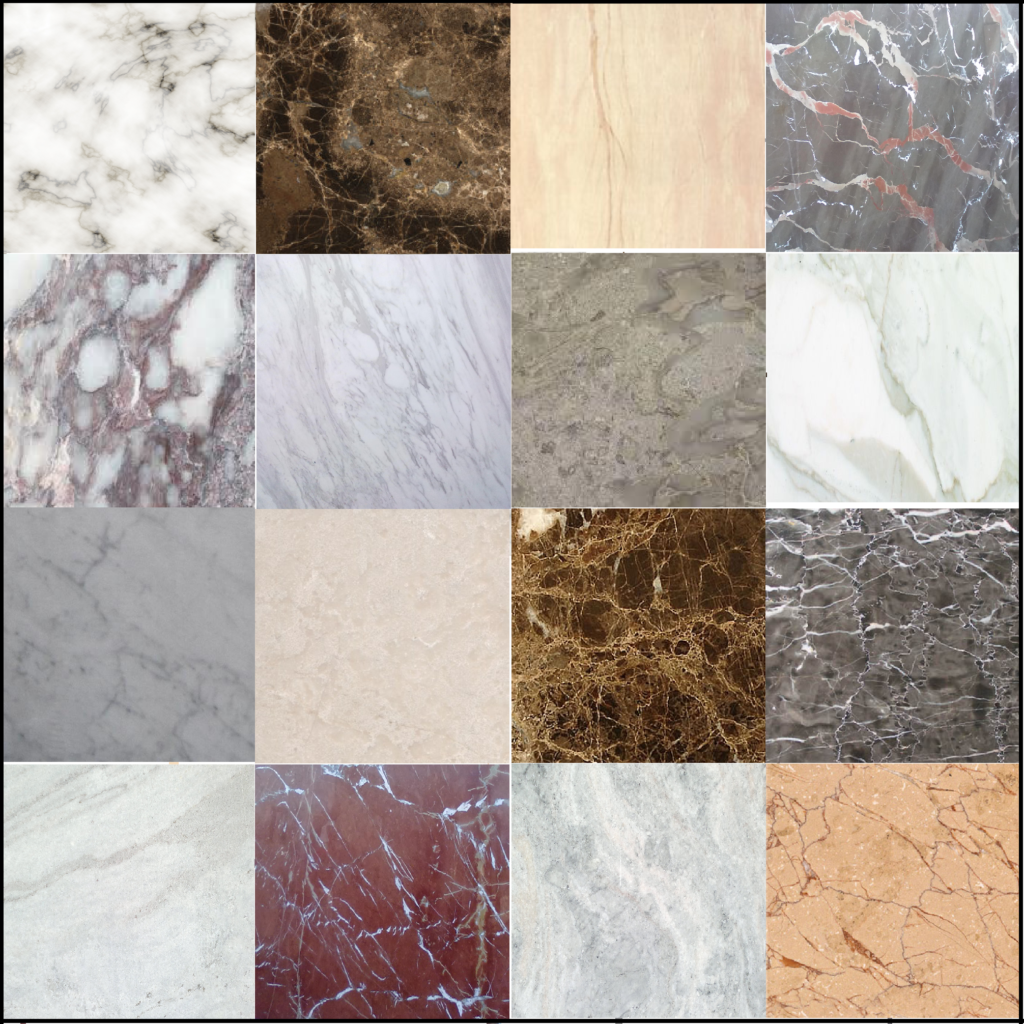 Some Marble Facts
Calcutta Marble
Starting with the most popular of them all, Calcutta marble is considered the most luxurious marble type primarily because of its rarity. This rock is frequently mistaken for the Carrara marble owing to the striking similarities in the color and veining of these two types of marbles. Marble types based on their mineral composition.
It is even quarried from the same area in Italy as the Carrara marble. However, there are a few distinct differences that can help set the two types of marbles apart. For example, Calcutta marble is known to have a dark and thick veining pattern and is of bright white color. Carrara, on the contrary, is also white in color but has an intricate grey veining pattern. Calcutta marble is at the top of the marble hierarchy because of its rarity.
Calcutta Gold Marble
Calcutta Gold is a subcategory of the Calcutta marble type. It is considered to be the epitome of grandiose and splendor. This marble kind is visually stunning and best suited for aristocrats. The veining of this marble is golden, hence the name Calcutta gold.
Calcutta Michelangelo Marble
Another subcategory of Calcutta marble is the Calcutta Michelangelo marble, it has delicate, gray veining usually against a regular white background.  Calcutta Michelangelo is usually preferred in minimalist design schemes.
Calcutta Borghini Marble
Calcutta Borghini is a marble type with a unique, thick, grey veining pattern with sporadic undertones of gold against a consistent white background.
Calcutta Crestola Tedeschi
This subtype of the Calcutta marble has more of a neutral tone, with most of these being off-white with dark typically brown or black veins running throughout the marble. This marble subtype of Calcutta is strikingly similar to Tedeschi 1, except that the markings and veins within this marble are darker.
Calcutta Grey
This marble subtype is named after its grayish-white marble, and the subtle, light- brown veining.
Calcutta Oro
This marble of a whitish-beige shade and consists of medium-brown veining throughout the marble.
Calcutta Vagli
This marble subcategory has a unique appearance, with its medium-brown toned background and large, lightly shaded spots that are sporadically spattered all over the marble.
Calcutta Vagli Rosata
The Calcutta Vagli Rosata marble comes in two shades, brown and off-white, and is splattered with splotches of dark brown and black colors.
Talathello or Silver-Beige Marble
Talathello or silver-beige marble is the kind of rock that has deposits of varying shades of silver and beige veining in its structure against a light grey background.
Emperador Marble
Emperador marble is a light or dark brown colored Spanish marble type. The hues of brown are complimented by stark white and grey asymmetrical veining patterns. It typically exhibits fine grains with irregular veins.
Carrara Marble
The Carrara marble is the most commonly found marble kind, making it the least costly marble in the market. It is of a grayish white background and consists of intricate, feather-like grey veining. The pattern of the veins is normally linear and they are light colored.
Black Marble
The black marble has two common subtypes, which are the Levadia Black Marble and the Nero Marquina Marble.
Levadia Black Marble
The Levadia Black marble is a type of Greek marble and comes in dark black color with grayish-white intricate veins in the pattern of the smoke spot. It is also branded as Titanium Black marble because of its rich black color.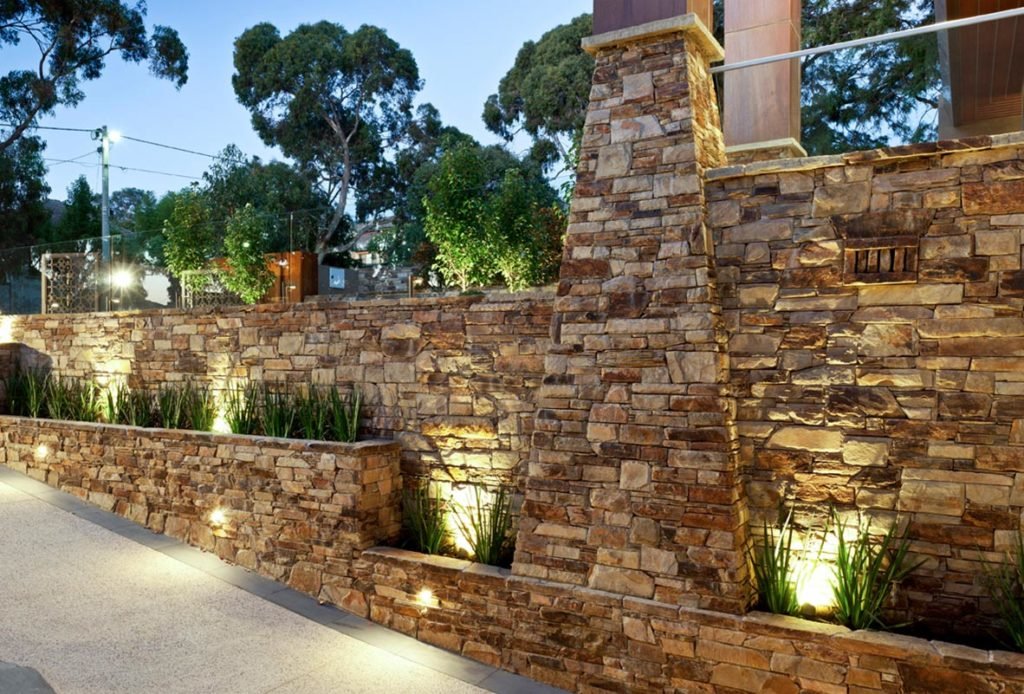 Nero Marquina
The Nero Marquina marble also referred to as the Nero marble, is a rock exploding with color intensity and exceptional strength. Nero Marquina marble can also feature irregular white streaks throughout its surface. Originally quarried from the Basque Country, this rich black colored marble is actually Spanish.
Its dark color is complemented by the prominent white veins that stand out against the dark backdrop.
WHITE MARBLE
White is a popular color choice for marble among homeowners because it can be used with almost every type of marble. The different types of white marble are: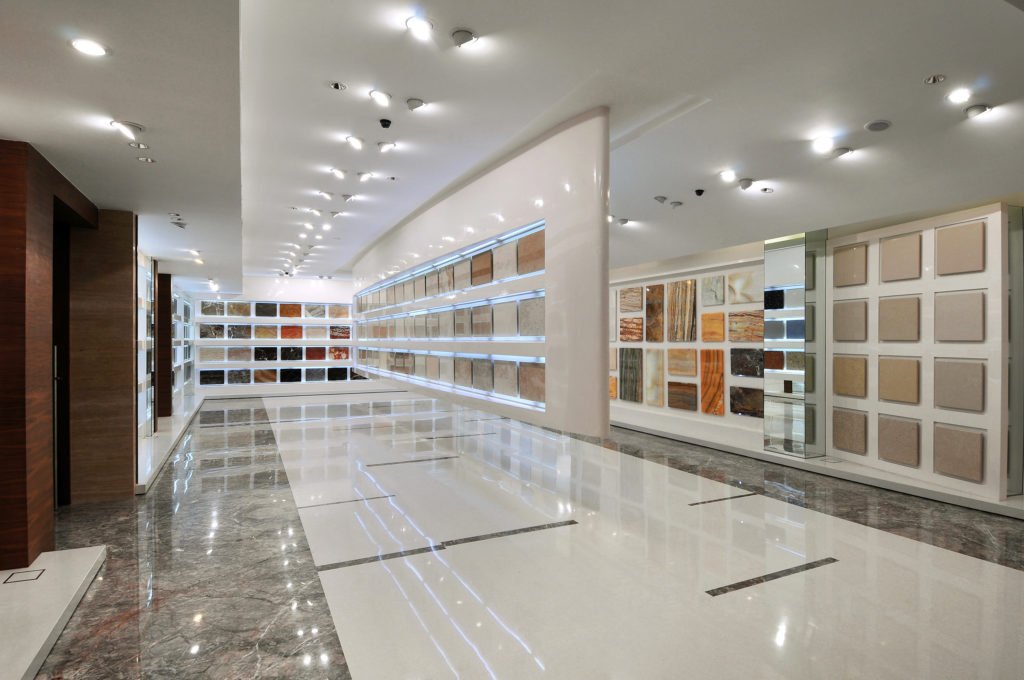 Bianco Michael
The Blanco Michael is the subcategory of the white marble that has a consistent uniformity in its white color and features defined grayish blue streaks across the pristine white background.
Blanco Ibiza
The Blanco Ibiza marble is the type of white marble known for its strength and plain tones with its gray streaks splotched over the marble.
Blanco Tranco
The Blanco Tranco marble is known for its dark gray veins, it is noted as an alternate for White Macael marble.
Blanco Carrara
The Blanco Carrara is original from Italy, more specifically the Alpine region. White Carrara is undoubtedly one of the most appreciated marbles worldwide and considered as a symbol of quality and distinction. It is mainly used indoors, particularly for bathrooms, living rooms, and kitchens.
Cream Marble
Within the marble typology, the cream marble happens to be the one with the largest range of varieties. It is one of the most widely used marble types too.
Crema Marfil Marble
Crema Marfil is very a well-known, Spanish marble type famous for its varying tones of beige with irregular patterns and varying veining intensity. This marble type generally has a light color and uniform background. The Crema Marfil is the type of marble that has a distinctive natural tone to its shades, accompanied by a strong consistency and uniformity throughout its tone.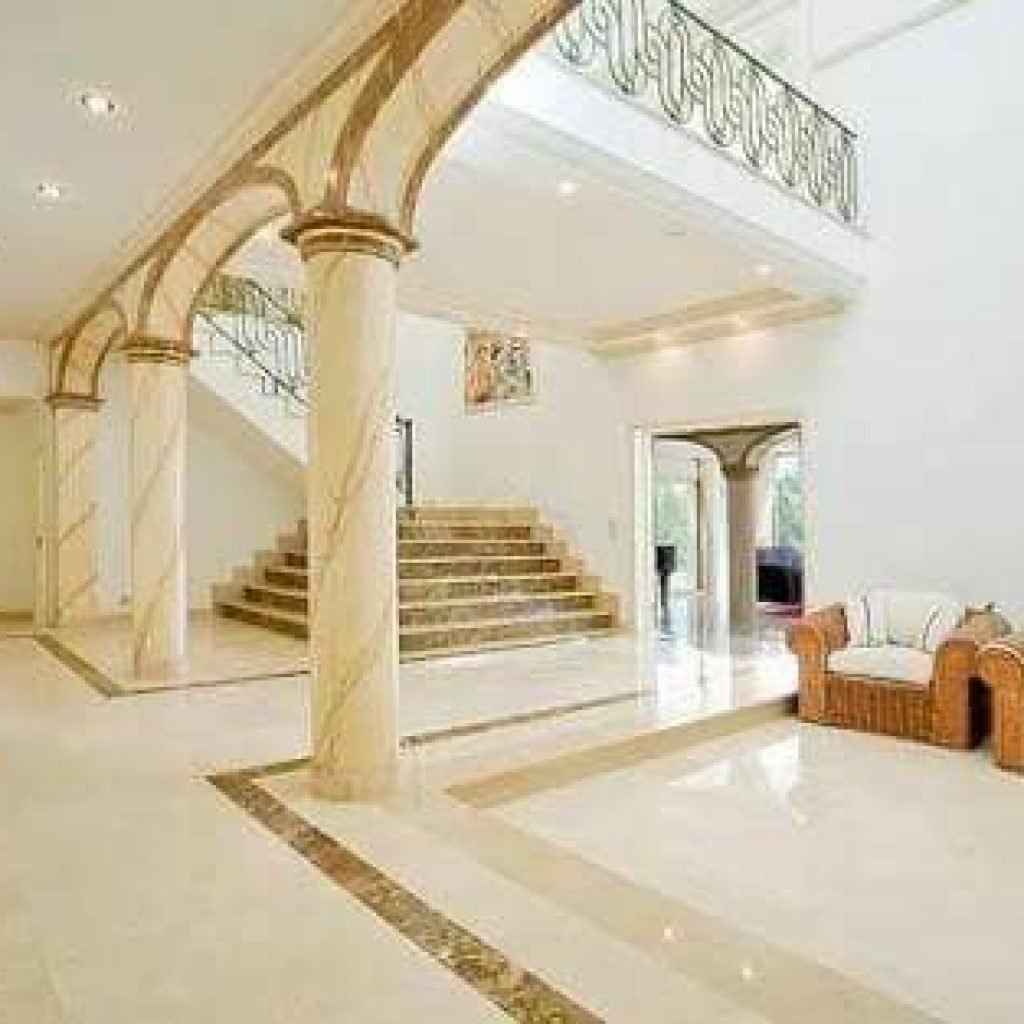 Crema Cenia
The Crema Cenia is the subtype of the Crema marble category, known for being a fine-grained marble. It is also popular for its shade, which happens to alternate between tones of cream and rose colors against a consistent background Crema Cenia originates from Tarragona.
Crema Valencia
The Crema Valencia is marble with cream tones and intricate white and red colored veins that run throughout the marble surface. This detail allows this marble type to be used both indoors as well as outdoors.
Crema Beige
The Crema Beige is a type of marble that is sourced from Turkey. As the name suggests, this marble has a creamy beige tone to it.
The color across the entire surface of the Crema Beige is consistent and uniform, with not much discoloration, and no veins running through it. This makes the marble look almost flat, but with a subtle hint of depth in areas where the marble does display a slight variation in color.
Crema Marfil
The Crema Marfil is not technically really a marble but instead a limestone. This Creama Marfil imitates the appearance of real marble, complete with the veining patterns as well. Crema Marfil is quarried from a region in Spain in close proximity to the city, Alicante. This rock has a light cream color to it with a slightly darker color variation to it than the Crema Beige.
Red Marble
Because of it being expensive, it is not as commonly used as the other marble kinds. Some of the most well-known subcategories of the red marble are:
Types of marble: compositions and origins
Types of marble verities have, since ancient times, been named in various ways. The use of marble, typical in the classical era Greek and Roman architecture is still relevant today. It's veining, fine colors and exclusive brightness make it the preferred material for every kind of surface covering; furthermore, marble is often utilized for decorating the interiors of refined and sophisticated settings, and in high profile public and private locations such as villas, hotels, condominiums and luxury residences.
Marble, like granite, belongs to a category common to all natural stones, but at the same time is distinct, being of a more precious kind, and valued for its unique characteristics.
Types of marble: classification by composition
A first macro level categorization of the types of marbles available in nature can be traced on the basis of composition, as follows:
Pure calcareous marbles
Generally composed of large crystals, these marbles are pure, without fossils inside. They are divided into saccharoids, spastic marbles, alabaster, and travertine. They can be produced in white or colored. The saccharoids marbles are so called because they look like crystallized sugar, while the spastic marbles are made of crystals resulting from precipitation due to oversaturation. The alabaster marbles are of stalactite origin and have a compact, translucent, reddish or brownish appearance, derived from water deposits inside cavities. Last but not least, travertine marbles, white or yellow-brown in color, often carrying a vegetable imprint, are the result of a process that contributes to its porous formation with the many vacuoles typical of this stone.
Calcareous crypto-crystalline marble
These types of marble are characterized by a less obvious crystalline composition and carry multicolored ancient fossils few examples: Verona yellow and red marbles, Trento marbles, the Botticino marble from around Brescia used to build Altar Della Patria national monument, the votive chapel of the Unknown Soldier in Rome, and the Karsts stones.
Classic marbles
These marbles are identified by little pieces of rock deposits, cemented fossils, calcareous or siliceous materials. Examples of this variety are seen in marbles around Lucca, such as those of Serravezza in the area of Pietrasanta.
Serpentine marbles
Also known as 'green marbles', they take their name from a siliceous stone called serpentine, mixed with limestone. Sometimes they are in darker colors, closer to yellow or blue.
Types of marble: categorization by provenance
It is hard to provide a complete list of marble varieties with their exact country of provenance. Marble designs are radically changing and also emerging countries are starting to have an impact on the luxury interior design sector. Currently, we can summarize the major varieties used in design as follows:
Types of marble originating from African countries
The most commercially valuable types of marble from Africa are located in Egypt, Ethiopia, Tunisia, and Algeria.
Examples are Galala the Egyptian stone dug from a mountain named Galala, located on the famous Suez Canal, and the well-known Alabaster or onyx-marble stone.
We are referring here to the marmar alabastrum described by the ancient Latins: as Plinio said, the term 'alabastrum' takes its name from a fortress named Alabastrum built in Thebes, Egypt, where there were many quarries used in the construction of temples. According to some reports, moreover, Gizah's pyramides were totally covered with white alabaster, to reflect moonlight at night.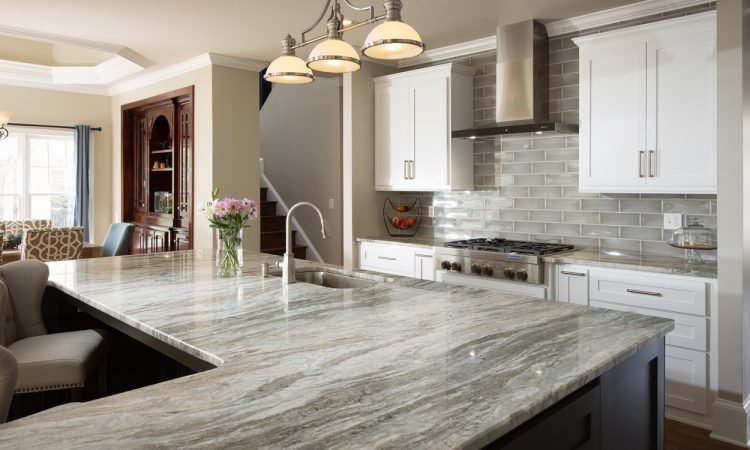 Also famous were the Ancient yellow marble  Numidian marble originating from quarries located in Tunisia, near the current village of Chemtou, and the Dalati predominantely white marble, which comes from Ethiopia.
Types of marble originating from Asia Minor
KISHANGARH
In the western area of the Asian continent, we find marbles of remarkable quality and prestige.
Take for example the extra white Makrana, used extensively in the famous Taj Mahal, World Heritage site and one of the Seven Wonders of the World, or the Fregian marble, originating from an area of Asia of the same name, in Egea south-western Turkey.
This example of white marble is called pavonazzetto peacock's way, a term mainly used in Italy, referring to the marble's dark purple veins, as in the peacock's tail.
The Proconesio marbles originated from Turkey their ancient Greek name is Proconesio, in the Marmara sea, so called from the Greek word Marmaros widely used during the Roman empire, between the 1st B.C. and the 5th century A.D.
Oman and Pakistan too, are blessed with marbles of an ancient tradition.
Italian marbles and European marbles
Italy is one of the main countries in Europe involved in the stone market. Italian marbles are amongst the most luxurious and requested around the world. Bottochino marble, Carrara marble, Calacatta marble, Siena marble, and the red marble of Verona are the most popular examples.
Spain is the home of the popular Nero Marquina, a black marble with white veins that sporadically tend to green marble, characterized by a thin and compact grain. This marble is extracted in Marquina, a Basque village so named after its stone. Other noteworthy varieties of marble originating from Spain are the Dark Emperador and Crema Marfil. These are not actual marble, in fact, the first one is actually a breach stone, of bright brown color, with thin irregular grain and golden veins, specifically manufactured in the southwestern 'canters' quarries area, halfway between Murcia and Albacete; the second one, is a calcareous stone in cream and beige shades, drawn from the El Coto mountains in Pinoso Alicante and currently exported to over 100 countries around the world.
Greece is another cornerstone in Europe for marble production, with a wide range of historically prestigious varieties of stone. Thasos, Pies, Sivec, and Ariston are popular varieties of white marbles, while among the colored ones the best known are the grey Kavalla, black Levadia and Vytina, beige Mykines and Giannini, the greens of Grama and Tinos, the pinks Golden, Ptelos, Pilion in addition to the reds Candia, Ritsona and Eretria.
In the remaining countries of Europe, it is worth noting other varieties of common and high-quality marble, such as the red marbles of Rance Belgium– one of the top luxury marbles even used at Versailles Palace, of brown, red color with white, ash grey and turquoise veins; the French marbles Griottes and Brocatelle de Moulin's with white marble used in the flooring of Notre Dame Cathedral; the Czech Marbles in Silvenec and Kilkenny's black marble in Ireland this explains its denomination as 'The Marble City'.
Types of precious marble
In addition to the famous Statuario Carrara marble, another type of precious marble is "Perlato di Sicilia" also called "Bottochino di Sicilia. From the light ivory color and the warm brown veins, some coatings with this type of marble are found in St. Peter's Basilica, in the Royal Palace of Caserta and in the New Milan Central Station. Its extraction develops in ​​Custonaci, in the Trapani area.
Other luxury and Italian marble are Candoglia marble pink color, some examples can be found in the Duomo of Milan and travertine the famous Colosseum used a lot of the well-known "marble of Rome", color beige.
All the marble types mentioned in this guide
In conclusion, we mention all the types of marble mentioned in this guide:
STATUARIO
KOLKATA
ALABASTER
OROBIC ARABESCATE
ARISTON
BOTTOCHINO
BRECCIA MEDICEA
BROCATELLE DE MOULINS
CALACATTA
CANDOGLIA
CAPPUCCINO
CARRARA
CORDOVA
CREOLE
DALATI
DRAMA
EMPERADOR
ERETRIA
ETOWAH
GALALA
ANCIENT YELLOW CHEMTOU
YELLOW SIENA
YELLOW VERONA
GRIOTTE
WHITE HIMALAYA
KANDIA
KAVALA
KILKENNY
LASA
LEVADIA
MYKINES
MAKRANA
WHITE MYSTERY
NERO MARQUINIA
NUEVO LEON
GREEN ONYX
RED ONYX
PAVONAZZETTO
RED PEPPER
PEARL OF SICILY
PIGHES
PILION
PROCONNESI
PTELOS
PUEBLA
PUNILLA
RANCE
RITSONA
VERONA RED
SAN LUIS
SERPENTINO
SIVEC
SLIVEREC
ST. GENEVE
SYLACAGUA
TENNESSE
THASSOS
TINOS
ROMAN TRAVERTINE
TUCKAHOE
VERMONT
VYTINA
YULE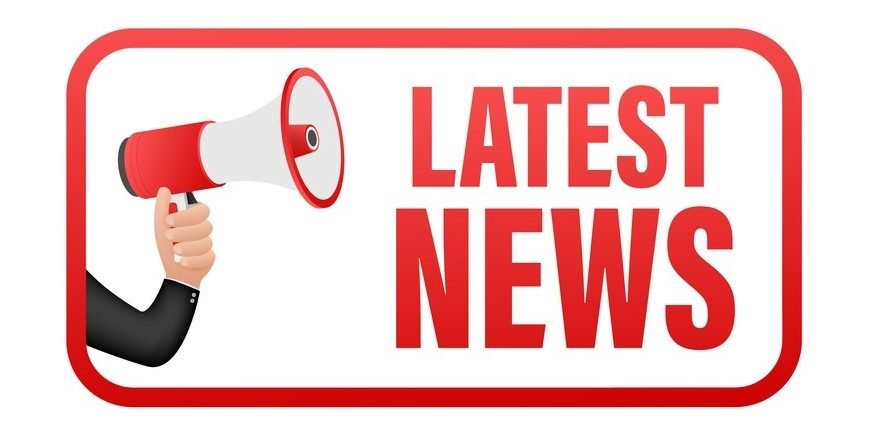 TYPES OF MARBLE BY BHANDARI MARBLE GROUP INDIA RAJASTHAN KISHANGARH