STONE MOSAIC BY BHANDARI MARBLE GROUP
Mosaic tiles- The great decorative material that has been used since centuries:
THE OPTIONS AND DESIGN POSSIBILITIES WITH OUR PRODUCTS ARE ENDLESS. WE WELCOME YOU TO EXPLORE AND CREATE THE PROJECT OF YOUR DREAMS WITH BHANDARI MARBLE GROUP
These days, colorful and fascinating tiles are widely used in domestic construction projects. In various designs and patterns, these montage tiles impart a gorgeous look to the place where they are installed.
It is nothing but the visual element in the form of mural or pattern that enhances texture, movement, and drama to the domestic architecture. If you want to see where you can use mosaic tiles in your living space, it is easy to see them inside your floors, kitchen, bathroom, and walls. When it comes to buying such murals and mosaic tile designs, it is quite easy to make a purchase as tiles are available in all parts of the world.
Mosaic tiles everywhere at your home:
The versatile nature, efficient energy efficiently, and cheap maintenance cost is some of the prime reasons why one should add mosaic tiles into their home décor. Gone are the days when tiles were used in homes owned by riches. Now, tiles are cheap and can be bought by anyone to give a new appeal and aesthetic elements to all living spaces around. Now, the interesting question is where you can use superb mosaic tiles at your home. In the form of natural stones, tiles are multipurpose. Mentioned-below is some of the spaces where you can use mosaic tiles for embellishing your home.
These include:
• Kitchen – Countertop and backsplash design
• Living Room – Half or entire walls
• Flooring – Pathways, bathroom floors, living room floors or the backyard
• Shower – Bathroom walls
• Sink – Basin in your bathroom or dining area
• Seats – Garden seats
• Bathroom – Spectacular wall-décor and around the mirror or cabinet
• Planters – mosaic planters
In a big home, it is common to have a kitchen, living room, bath, drawing room, garden, and other structures that you can garner with multi-colored mosaic tiles. Mosaics simply and effectively help homeowners create stunning floors–bathroom, living room, or pathways. Without a doubt, tiles add a new charm to all living spaces whether interiors or exteriors. In the competitive market, there is a huge variety of tile products for every corner of your home. If you are in the search of a luxurious look and an enchanting appeal, marble mosaic tile or marble mosaics can do wonders with other natural stone types.
Stone types and sizes for mosaic tiles in Indian scenario:
The above-mentioned passage puts light upon various applications of decorative stones and helps you know where you can use the stone for making the most out of existing space. Check out the natural stone types and sizes you can choose for upgrading homes. These include:
Natural stone types for mosaic tiles:
• Sandstone – Fossil mint, modak, L. yellow, pink mint, rainbow, teakwood yellow, teakwood cloudy, D. beige, and yellow mint mosaic tiles.
• Quartzite – Copper, multicolor, golden, H. black, H. green, H. white, rosa, ocean green, S. white, silver shine, and Z. green tiles
• Limestone – Kota blue, Kota brown, lime black, lime green, lime pink, lime peacock, tandur blue, and tandur yellow mosaic tiles.
• Slate – Black rustic, Indian autumn, Indian autumn rustic, lilac, pure pink, red gold, terra red, Vijaya gold, yellow rustic mosaic tiles.
• Marble – All popular hue for marble mosaic tile from North and South India
• Granite – All popular colors from North and South India
Natural stone sizes suitable for mosaic tiles:
Due to its rough edges and natural rough texture, Indian stone mosaics offer an outstanding anti-slip clasp in wet areas of bathrooms and heavy traffic areas like pavements. In the Indian natural stone market, you can expect tile products in different hues and patterns. In rectangle, square, and hexagon shapes, mosaics make a big difference to the beauty of your domestic architecture.
FULL ASSISTANCE, GUARANTEED!
Do you want to buy natural stone slabs or genuine Italian marble? You have come to the stone professionals. On our website, you can purchase natural stone from the manufacturer. What's more, you do not have to worry about the structure or coloring of the desired stone. Our qualified specialists will assist you in selecting the most suitable product, whether tiles or slabs. They will provide you with all the technical information you need based on the characteristics of the product and the intended use in the environment that you need to plan. Buying natural stone from the manufacturer means having a high-quality product whilst saving time and money.

NATURAL STONE AT YOUR DOORSTEP
On our website, you can purchase marble from the manufacturer quickly and easily. Before placing an order, please contact our specialists. They will assist you in selecting the finish and color of the stone based on the intended use and the style of the environment.
DOORSTEP DELIVERY
If you are looking to install natural stone in your new home, Contact us at BHANDARI MARBLE GROUP and we would make your task easy and hassle-free. We also offer doorstep delivery where it is ensured that the best quality products reach you.

DESIGNERS AND ARCHITECTS ARE WELCOME
We personally invite designers and architects to find the exclusive quality of stone for all types of projects.
BHANDARI MARBLE GROUP has been a reliable partner for all your MARBLE GRANITE AND NATURAL STONE requirements since the year 1631. Decades of experience in the marble industry have made us what we are and we remain grateful to you for contributing to our success.

BHANDARI MARBLE GROUP has exclusive relationships with some of the world's most renowned Architects, Interior designers, Builders, Developers from all around the globe.
From homes or villas to hotels, we cater to all types of requirements.
For more information, follow our Face book and Instagram or visit our website.
Art Mosaic
Stone Mosaic
Rock Cladding
Natural Stone Murals
Mosaic
Wall Panel
Kitchen Inspiration
Natural Stone Veneer
Natural Stone Basin
Stone Pavers
Floor Tiles
Exterior wall Ideas
Natural Stone
Stone Handicrafts
Designer Wall Gallery
With its extraordinary decorative and expressive potential, art mosaic is one of the highest expressions of beauty. From the newly-built majestic l Palace and in Abu Dhabi Hotel in Dubai, the historical Indian company BHANDARI MARBLE GROUP is writing a new chapter in the history of mosaic art and architecture, with unique and breathtaking creations.

Art Mosaic
The etymology of the term art mosaic is uncertain. It probably comes from the Greek musaikòn, which literally means work of the Muses, referring to the tradition of decorating the caverns and fountains that embellished Roman gardens and that were dedicated to the muse's protectors of the arts.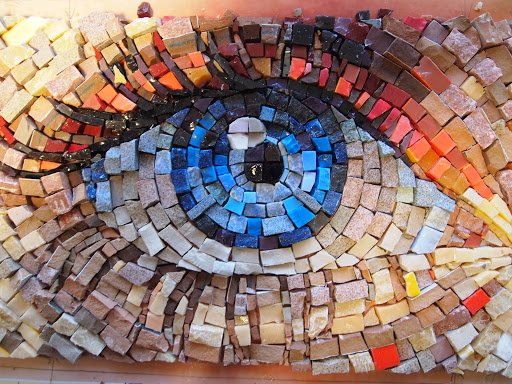 Mosaic is a fascinating decorative technique that consists in creating geometric patterns or representations on architectural surfaces by using roughly squared fragments called tesserae plural for tessera. Tesserae can be made of different materials, such as stone, marble, terracotta, glazed ceramic, or colored glass paste. They are hand-cut, processed, juxtaposed, and fixed on a layer of plaster, mastic, or concrete.
This charming thousand-year-old art is mostly suitable for large flat surfaces such as:
Indoor floors
Outdoor floors
Walls
Vaults
Ceilings
Let's retrace the suggestive history of mosaic art together, from its origins up to the present day.
The origins of mosaic
In its embryonic stage, the mosaic was one of the first art forms to be documented by the first civilizations in history. In fact, the very first examples of mosaic decorations were found in Mesopotamia and date back to the 4th millennium BC. They were made of small cuneiform pieces of terracotta inserted into the fresh mortar. In the Minoan-Mycenaean region, during the 2nd millennium BC, the use of carpets began to gradually give way to cobblestone floors, which were waterproof and more wear-resistant.
The history of mosaic
Between the 16th and the 11th century BC, mosaic art gained ground in Ancient Greece, especially in Crete. The first mosaics made of river cobbles or glazed clay served as cladding for rammed earth walls and floors to preserve them from humidity and make the surfaces smoother, more homogeneous, and less prone to get dirty. Mosaics were born for practical reasons, rather than for aesthetic purposes. With the passing of time, mosaics were more and more frequently used also for decorative purposes, to embellish both the interiors and exteriors of houses.
In the classical age, decorations with black and white cobblestones were replaced by figurative mosaics. A few stunning examples can still be seen in the Greek regions of Euboea and Macedonia. During the 4th century BC, mosaic art evolved by experiencing a major technical development, and mosaics were thus embellished with more detailed geometric patterns and ornamental motifs. Cobblestone mosaics gave way to an intermediate decoration technique that consisted of using marble wedges, colorful stones, onyx, or red terracotta of different shapes and sizes.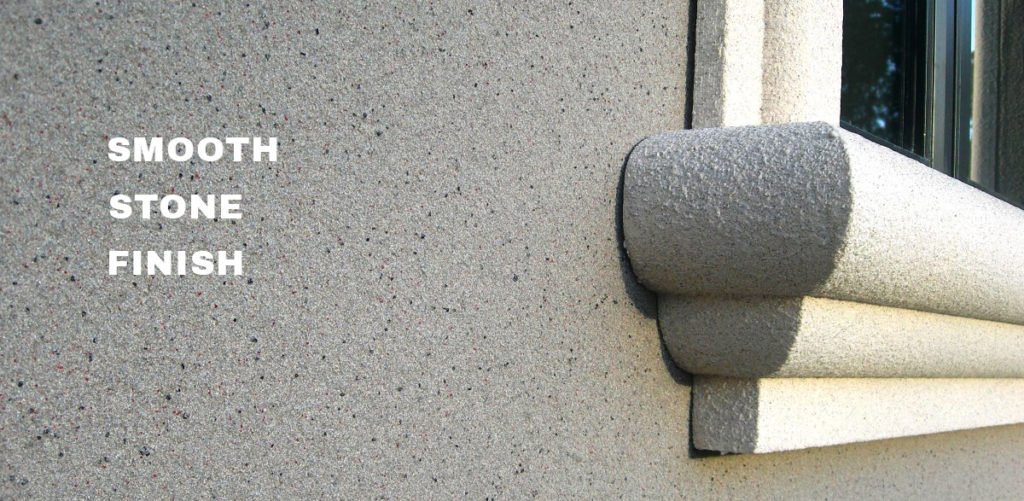 Roughly squared stone or glass tesserae were first used in the 3rd century BC. During the Hellenistic period, mosaic art reached levels of excellence with extraordinary mosaics that looked like paintings.
Indian mosaic
In Ancient India, the tesserae mosaic was introduced in the late 3rd century BC for decorating both public and private buildings. In fact, the most complete representation on how to prepare the materials for tesserae mosaics dates back to Roman times. Emperor Nero introduced the use of gold tesserae. Mosaic decoration became widely popular during the Roman Empire and mosaic schools were founded, with specific decorative and chromatic repertoires.
Mosaic in Paleochristian art
Mosaic art was greatly appreciated within Paleochristian art. The technique remained about the same, while the Roman-Pagan figurative repertoire was replaced by Christian symbols and figurative series depicting scenes from the Bible. The walls of the main basilicas were covered with remarkably fine and beautiful mosaic works of art.
Byzantine mosaic
The evolution of mosaic art went on during the Byzantine Empire. Some of the most famous Byzantine mosaics are located in the Italian city of Ravenna.
Mosaic, floor mosaics, which were usually made of reused materials found on-site, were more common than wall mosaics. For financial reasons, in fact, frescos were generally preferred for the walls.
Mosaic in the Renaissance
During the Renaissance, the main mosaic manufacturing centers were Rome and Venice, where famous painters such as Tiziano Vecellio, Lorenzo Lotto, Tintoretto, and Paolo Veronese provided outlines on cardboard that were used to make mosaics.
Contemporary mosaic
The 16th century was a period of fruitful recovery for mosaic art, with Gothic Revival and especially with Art that allowed mosaic to be considered no longer a secondary art form.
Among the most significant tessellated works of art, we must mention the creations by we used the decorating technique called trencadìs, which consists in juxtaposing ceramic and glass fragments.
Art mosaic: marble, glass, gold, cobblestone
The long tradition of the corporation in mosaic art has given life to a wide variety of artistic mosaics with unique designs and artisanal manufacturing. Let's go into detail and see the different types of the mosaic that to offer.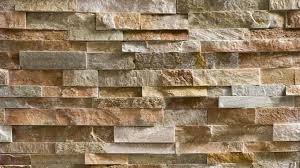 Marble mosaic
Marble mosaics consist of different-sized tesserae, which are strictly hand-cut. They are characterized by evocative color and shade combinations, and are suitable for interior and exterior surfaces, for both floors and walls.
Glass mosaic
The color range for glass mosaics is almost limitless. There is currently a great demand for swimming pools and luxury mansion cladding.
Gold mosaic
Gold mosaic, a symbol of wealth and lavishness, is used to enhance and embellish both indoor and outdoor details. The domes of the new Palace in Abu Dhabi, in the Emirates, were decorated with no less than square meters of gold and glass mosaic.
Venetian mosaic and Palladian floors
Venetian mosaic is an ancient technique that consists of irregularly cut marble fragments. We have manufactured majestic examples of Venetian mosaic outside a few high-end apartment buildings in Milan.
Cobblestone mosaic
The cobblestone mosaic technique is based on the use of both natural stones, collected from riverbeds in Northern Italy, and colored stones from marble cutting, such as the ones used by us to pave the entrance hall of the luxurious Hotel and Residence in Dubai.
 Dubai & another beautiful sample of art mosaic
Beauty and tradition for mosaic art
During the 16th century, mosaic art was mainly used in the field of architectural decoration. That's when a historical company established in 1631 came on the scene.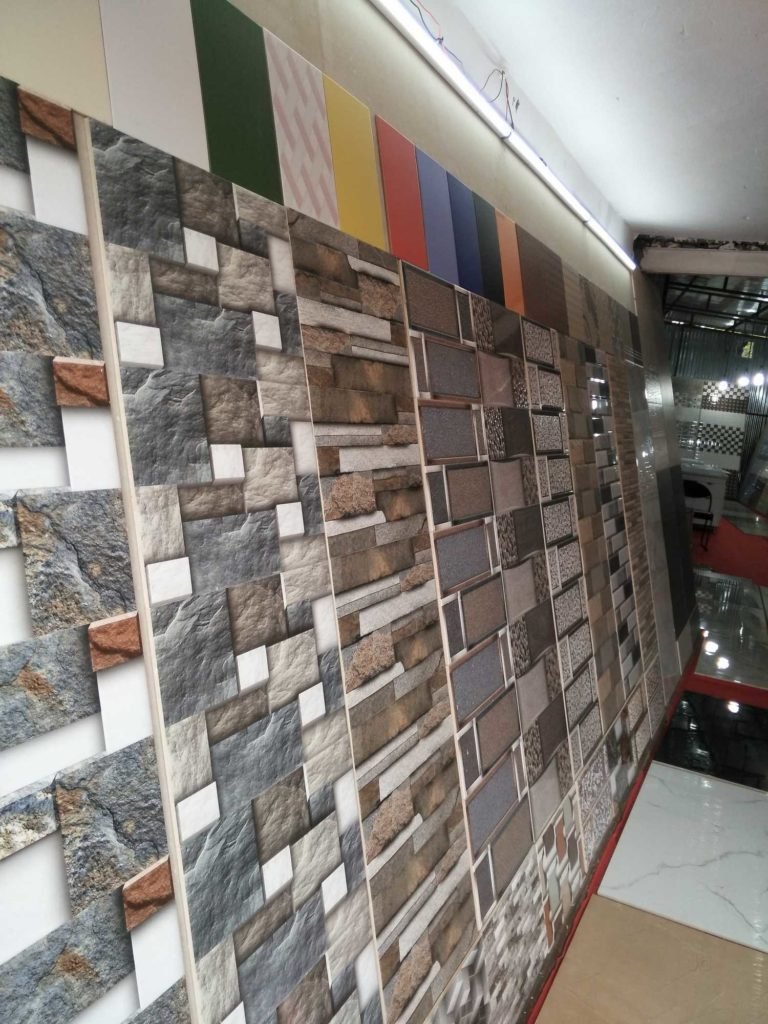 We have embellished the world's most majestic and luxurious public and private buildings with unique and astonishingly beautiful creations for four generations. A few examples are Palazzo Versace Hotel in Dubai, the Villa Casa Casuarinas, the mansion in Miami Beach, and the wonders of the Arab-Islamic contemporary world, such as in Abu Dhabi.
 Bhandari Marble Group, a solid international company with branches in Milan, Miami, and Newport Beach, in the US, and in Abu Dhabi, the capital of the United Arab Emirates, is bringing the thousand-year-old mosaic art all over the world thanks to its mastery, technique, and expertise, by giving life to exclusive creations, one tessera at a time.
The company starting from a thousand-year-old tradition rooted in one of the most ancient and prestigious decorating techniques, as we said before, has evolved and modernized itself in order to keep up with technological innovation, by combining its know-how regarding materials and techniques with the use of state-of-the-art machinery, cutting-edge technologies and sophisticated systems for the project.
Add by Marble stone mosaic expert and Export team of BHANDARI MARBLE GROUP, INDIA, RAJASTHAN, and KISHANGARH
STONE MOSAIC BY BHANDARI MARBLE GROUP