TOP 10 MOST POPULAR MARBLE FROM COLOURS OF 2021
Is White Marble expensive? Yes, it is, but not all ones. So if you're planning to invest in white marble flooring for your home, then this guide comes to you at the perfect time. We bring you some budget-friendly white marble options. So that you don't get puzzled while making the perfect selection for white Marble.
Why White Marble?          
White Marble represents Purity and Peace. It creates minimal and sophisticated aesthetics. Many architects use white Marble, either for cladding or flooring, to bring spaciousness and luminosity to a room. When introduced to any structure, it tends to provide space and light, making the entire area look livelier. Another of the qualities of White is that it is timeless and therefore, always in fashion. The shades of white Marble are innumerable. We can find whites with streaks, spotless whites, or more greyish. When it comes to matching, it works well with neutral tones. It can easily get combined with any Marble, depending on the environment you're trying to create. This type of Marble is mostly used in small, limited, and confined spaces such as bathrooms, storage rooms, and kitchens.
We want our homes to be luxurious, one-of-a-kind and above all, space where we can retreat and unwind. The world collection of architecture and design with marble has never been out of style, as the majestic structures built by ancient Greeks still stand to this day with all their glory. It inarguably is a timeless gift of nature that redefines luxury in each space it adorns. As we approach the end of 2020, the biggest game-changer ever, not just for us but the whole world as we know it, we tapped some marble trends that can be big in 2021.
BLACK MARBLE
Black provides a bold and dramatic touch to any kitchen. Black Marble countertops with flecks of gold or white veins are genuinely eye-catching in comparison to classic, all-white countertops. From dark Nordic Black marble to glittering Black marble that mimics gazing up at the stars, here are our most popular marble countertops in black.
BLUE MARBLE
Blue Marble kitchen countertops provide a sense of calm in exterior spaces. Often compared to the ocean, their swirling patterns evoke dynamic movement on kitchen surfaces and add tranquility to bathrooms. Their color intensity and patterns range from deeply saturated blues and strong veins to lighter and more muted tones, depending on what look you're after.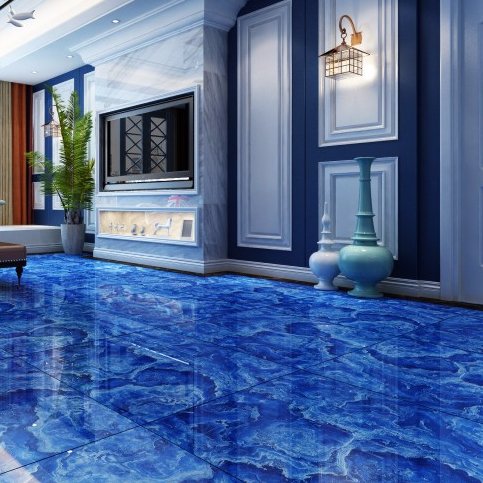 Biophilic Design
As we arrive into a new decade, Biophilic Design is already becoming widely discussed in Interior Architecture and Design trends 2021 and will be all about bringing the outside in with biophilia, creating spa-like sanctuaries with intricate murals, and fusing vintage and modernity with stunning marble installations.
Marble Kitchen Countertops
Marble has become a favorite option for countertops in the Interior Design Industry. The reason it has made its way to the top of most designer lists for nearly any kitchen or bathroom design is due to its lasting beauty and durability and wide range of available patterns and colors. Once your marble countertop is installed, it will stay beautiful for years to come.
Bath Interiors
Marble is timeless and resistant, it is a beautiful natural material that comes in a wide variety of colorings, markings, and veinings. One can never find two pieces the same which of course greatly adds to its appeal. Marble in bathrooms is used for the coating of walls, floors, bathtubs, and sinks, giving the bathroom space an uplifted luxe look.
INDIA'S TOP AND WORLD'S BEST MARBLE, GRANITE AND STONE COMPANY
ADD BY EXPERT AND EXPORT TEAM OF BHANDARI MARBLE GROUP.CONTACT US ON; 9672941111.
TOP 10 MOST POPULAR MARBLE FROM COLOURS OF 2021