STONE TILES – WHY ARE THEY THE TRENDIEST IN THE STONE WORLD RIGHT NOW?
Stone tiles are composed of vitrified stone which is glazed for further protection. These tiles are extremely sturdy because their processing involves passing them through a high-temperature kiln. Stone tiles are trending in the stone world for many reasons, a few among which are:
EASY APPLICATION:
Stone tiles are very easy to handle and apply. The effort and time required to work with stone tiles are very minimal compared to other stone forms. Great results are obtained with less effort and reduced chances of accidents. Easy application is very important because it greatly minimizes the chances of faulty application which can, later on, cause serious problems. Therefore, the easy application of stone tiles is an important factor for their trend in the stone market.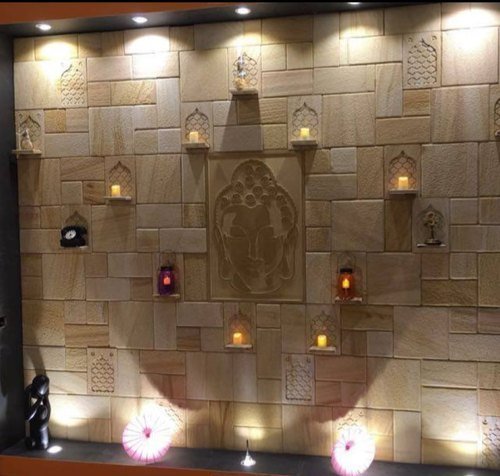 A VARIETY OF STYLES TO CHOOSE FROM:
Stone tiles are also very popular because they are available in numerous different styles. One can always find exactly what they are looking for because there are no limits to the number of styles available. For those who wish to experiment with a new and fresh look, stone tiles prove to be a perfect choice.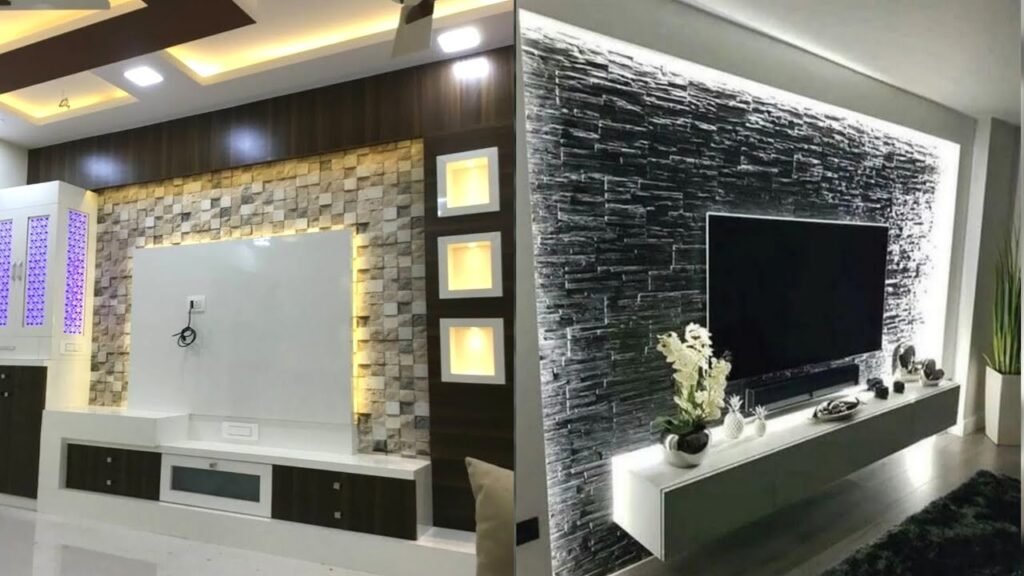 NUMEROUS DESIGNS AVAILABLE:
Stone tiles are available in a huge variety of colors and designs. From marble and granite to sandstone and slate, one can always find just the right match for their project. If a more elegant and classy look is required, marble stone tiles, travertine stone tiles, etc. are perfect. Where a more rustic and regal look is required, the muted earthy tones of sandstone and limestone work the best.
WONDERFUL COMBINATIONS:
With unlimited styles, designs, and colors to choose from, the buyer has the liberty to be creative and innovative with their project. You can combine two or more stone tiles to develop your own unique aesthetic that fits your vision for your project perfectly. Stone tiles look gorgeous when combined with each other. The combinations look best when complementing colors and designs are used to make the space look pleasing to the eyes and very pretty. You get full creative liberty to give great aesthetics to your house or project.
EASILY ACCESSIBLE:
Stone tiles are very easily accessible because they are made of natural stone which has many deposits all over India and the world. You can find a variety of stone tiles because they are available in many different colors, patterns, and designs. Easy accessibility is another reason for their trend in the stone world. Bhandari Marble Group makes it even easier for you to find excellent quality marble and natural stone tiles in any corner of the world.
SAFE TRANSPORTATION:
Bhandari Marble Group is very responsible when it comes to safe transportation. We make sure that stone tiles are transported and delivered in such a way that no damage is caused to the products and the stones reach the buyer in perfect condition.
LONG-LASTING:
Stone tiles are not only beautiful and aesthetically pleasing but also very sturdy and long-lasting. These stones last for decades without catching any damages and their shine lasts forever. It may seem difficult to find stones that are beautiful as well as long-lasting but natural stones possess both these qualities and assure an evergreen beauty for your home, office, villa or project.
THE GOODNESS OF NATURAL STONE MIXED WITH MODERN MARKET TRENDS:
Stone tiles are a perfect option for any project because they are a combination of the most popular natural stones and modern market trends. Natural stone is popular for a reason which is the perfect mix of beauty and strength that it offers. When the goodness of natural stone is combined with modern trends, we get perfection.
NATURAL STONE TILES – STURDY, LONG-LASTING, AND SAFE:
Natural stone has many qualities like it is hypoallergenic and it is non-toxic which makes it safe for kids. If you have younger children in the house, natural stone tiles are the best option to choose. It is a non-slippery material which makes it perfect if you have older people in the house. Natural stone tiles are very sturdy and long-lasting because they can take a lot of weight and are also scratch-resistant, water-resistant and stone tiles also don't change color over time, so the look is evergreen.
EVERGREEN TRENDS AT BHANDARI MARBLE GROUP:
Natural stone never goes out of trend. All these qualities make Natural stone the first choice of top architects and interior designers around the world. Using Natural stone in the form of stone tiles is the easiest and best way to incorporate it into your daily life.
ELEVATION STONE TILES AND WALL CLADDING TILES:
Elevation stone tiles are used for boundary and front elevation in interiors as well as exteriors. Slatestone is the most commonly used material for making elevation stones or wall cladding tiles. Wall cladding is a very creative way to enhance the appearance of any space and there are also a variety of designs to choose from. Textured stones look perfect for the exteriors while smooth and polished stones give a very elegant look for the interior of any project.
TREND ALERT!
SANDSTONE TILES:
Sandstone tiles are one of the most suitable tiles for commercial as well as domestic use. Sandstone tiles are mostly used for exterior decoration but are also popular for use in the interior of any project where a rustic and bohemian look is desired. These are used for wall cladding, paving, flooring and decoration. It is easy to clean and long-lasting.
TREND ALERT!
KOTA STONE TILES:
Kota stone tiles are popular because they are less expensive and eco-friendly. These are made out of Kota stone which is found in Rajasthan. It is a marvelous choice for corridors, driveways as well as pathways and is very durable and long-lasting. Not only do Kota stone tiles give a very fine and magnificent appearance but are also resistant to damage in the long run.
TREND ALERT!
MOSAIC TILES:
Mosaic tiles are a combination of different sizes, colors, and shapes tiles. These are set in a random manner or in a specific pattern, commonly on a mesh-mounted sheet. Mosaic flooring gives a very expensive look and looks very creative and different. The installation of such tiles is inexpensive and easy.
TREND ALERT!
WHITE MARBLE TILES:
White marble tiles are the most demanded stone tiles because they offer a very elegant and chic look combined with the remarkable strength and durability of white marble. These stone tiles are easy to clean and maintain and can be wiped with a warm cloth to remove any dust or dirt. They don't catch stains easily and are also scratch-resistant and water-resistant.
BOOK ONLINE WITH BHANDARI MARBLE GROUP:
Bhandari Marble Group also provides online services and personal guidance. You can go through the numerous styles listed in our e-book at www.bhandarimarblegroup.com or visit our virtual showroom at www.bhandarimarblegroup.com. Great offers are available on online booking.
To know more or for free personal guidance and consultation, contact Bhandari Marble Group's customer care executives for full assistance throughout your buying process.
WORLD'S TOP AND INDIA'S BEST MARBLE, GRANITE AND STONE COMPANY
ADD BY EXPERT AND EXPORT TEAM OF BHANDARI MARBLE GROUP. CONTACT US ON; +919829040013, +919672941111.
STONE TILES BY BHANDARI MARBLE GROUP