Statuario-Marble
Statuario-marble-Price #Statuario-marble-Manufacturers
Statuario-marble-Suppliers
Italian-Statuario-Marble
Statuario-Marble-Stone-Wholesaler-from-India
Statuario-Marble-at-best-price-in-India
FAQ-Why-to-Choose-Statuario-Marble
White-Italian-Statuario-Marble Price
Statuario-Marble-Tiles
Statuario-Marble-Premium-Italian-Marble-at-best-price
Differences-Between-Carrara-Calacatta-Statuario-Marble – DC BHANDARI
White-Statuario-Marble-Flooring
Statuario-marble-Slabs
Statuario-marble-texture
Best-Statuario-Marble-ideas
Shop-Statuario-marble
Buy-Statuario-Marble-Floor-Tiles-Online
Statuario-Marble-Buy-Premium-Italian-Marble-at-best-price
Statuario-Marble-White-Marble
Statuario-Marble-Images-Stock-Photos
Get-fast-Delivery-of-Statuario-Marble
Statuario'Marble-Types #Statuario-marble-Finishes
Stone-of-the-centuries-Statuario-Marble
Italian-Statuario-Marble-v/s-Indian-Satuario-White
Michelangelo-Marble-v/s-Statuario-Marble
Statuario Marble
Statuario Marble is a high-quality marble quarried from the mountains in Italy 🇮🇹 and processed by Bhandari marble group India 🇮🇳.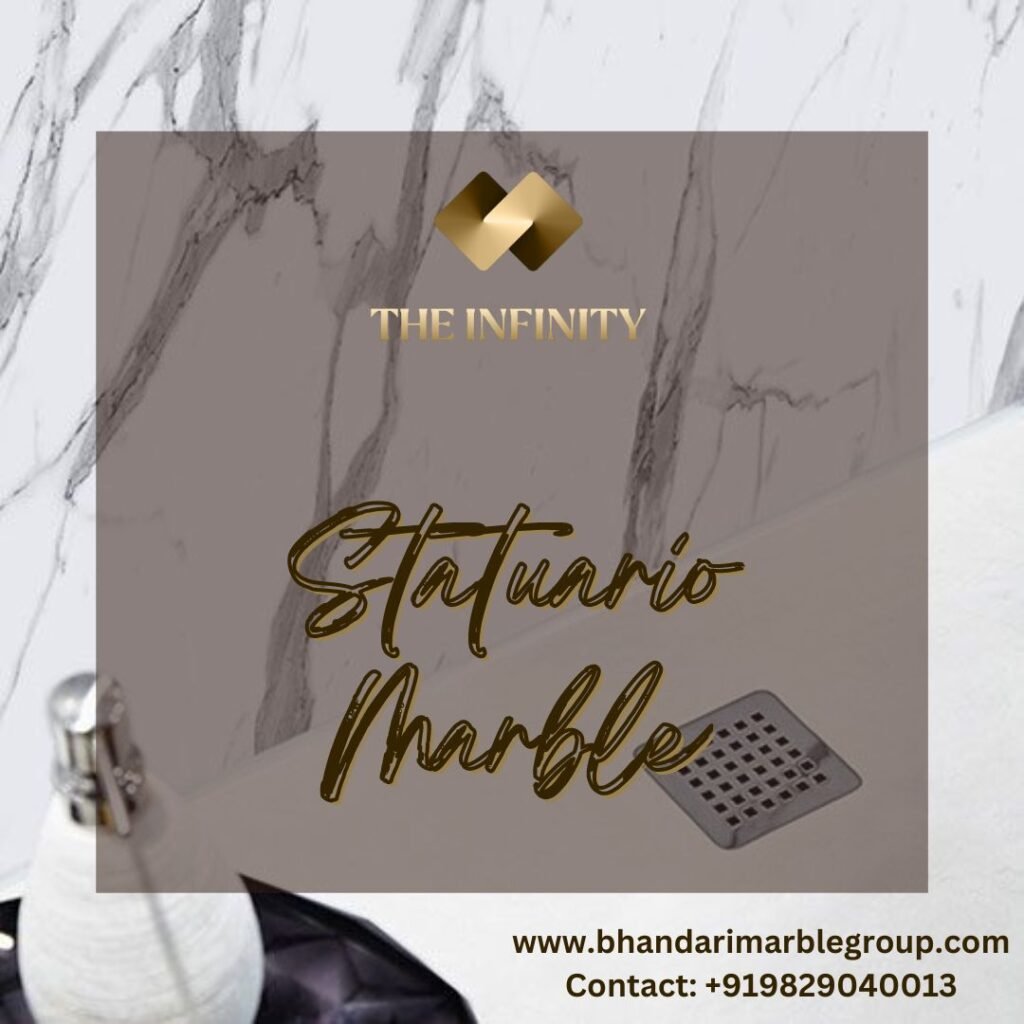 Statuario marble Price
Statuario Marble Price direct from factory outlet:
Product Name: Statuario marble
Price ₹ 500 to 5000 per square feet or $ 70 to 700 per square meter
Thickness: 18 mm
Colour: White
Statuario Cararra Marble Slab, ₹ 500/ Square Feet ; White Italian Statuario Marble, Thickness: 18 mm, 20 mm and we can customize every size and thicknesss.
Statuario marble Manufacturers
Statuario Marble Manufacturers from India
We, Bhandari Marble Group India are Statuario Marble manufacturers in India. Get contact details & address of manufacturing
Unit in Rajasthan, kishangarh.
Statuario marble Suppliers
Statuario marble supply all over India and across the world 🌎
The Infinity luxurious Imported Marble is leading one of the best Statuario Marble supplier in India. also export and import best Statuario Marble.
Slab Sizes: 2 meter × 1 meter and Full Size Slabs Available
Applications:
Flooring, Elevation, Decoration, Countertops
Vanity Top, Furniture & wall Cladding.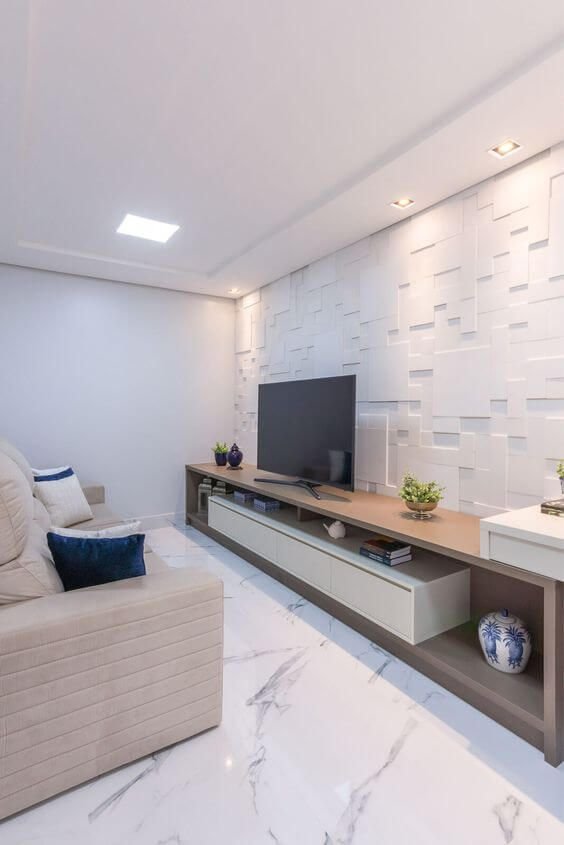 Italian Statuario Marble
Italian Statuario Marble is most popular, luxurious and beautiful Natural stone. White background With distinct gray and gold veining throughout and a striking, bold pattern. This marble is considered as world's finest marble.
Statuario Marble Stone Wholesaler from India
Indian
Statuario Marble at wholesale price in India
Whole Statuario Marble in India.
Shop online Statuario Marble Floor Tiles at best price from The Infinity Luxurious Imported Marble by Bhandari marble group. Applicable for multiple spaces. Buy online or from direct manufacturers.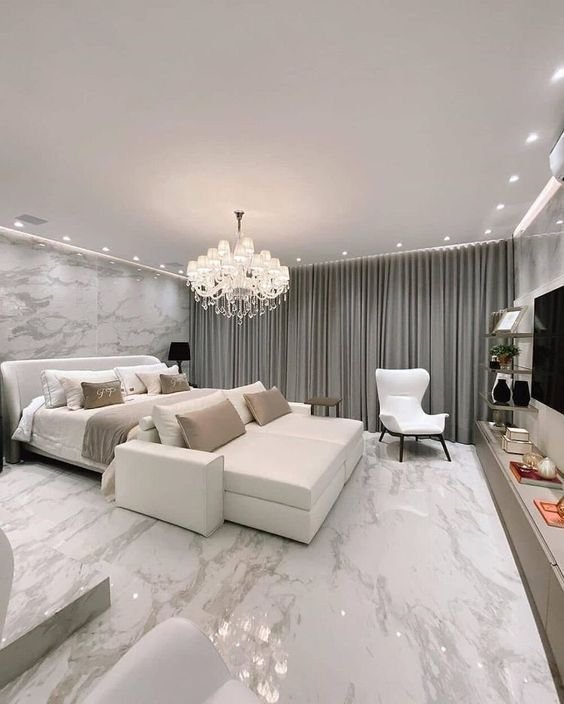 Everything You Need To Know About Luxurious Statuario Marble
Statuario Marble is a high-quality marble quarried from the mountains in Italy.
White Statuario Marble intricate detailing makes this Italian marble a protagonist of the interior design industry worldwide.
Most precious Natural Stone from the heart of Italy Statuario Marble by Bhandari marble group India
Statuario Marble is the best quality marble that is found in the Carrara Mountains of Italy.
Most precious Natural Stone is called Italian Statuario Marble. With a dramatic, strong pattern with noticeable grey and gold veining throughout white background.
For Statuario marble Backed by most experienced opulent industry expertise and acquaintance, we are providing a wide series of Statuario Marble Stone to the patrons with best design and excellent workmanship.
For more details about Statuario marble please feel free to contact our expert and export team of Bhandari Marble Group India, Rajasthan, Kishangarh.
Contact and whatsapp number:
+91 9829040013
Mail id bhandarimarblegroup@gmail.com
Website www.bhandarimarblegroup.com
Statuario-marble-Suppliers