Italy and India have long been the seat of glorious architecture and refined lifestyle. The days of the royals may have been overtaken by the democratic ways of governance but life-style choices of many remain as regal as those good old days. The grandiosity of Italian & Indian architecture, its characteristic yet sometimes extravagant opulence in the form of embedded gold, mirrors and precious jewels and gemstones in statues, wall paintings, Places, etc.
David Michelangelo
David is a masterpiece of Renaissance Italian marble sculpture created in marble between 1501 and 1504 by the Italian artist Michelangelo. David is a 5.17-meter Italian marble statue of the Biblical figure David, a favored subject in the art of Florence.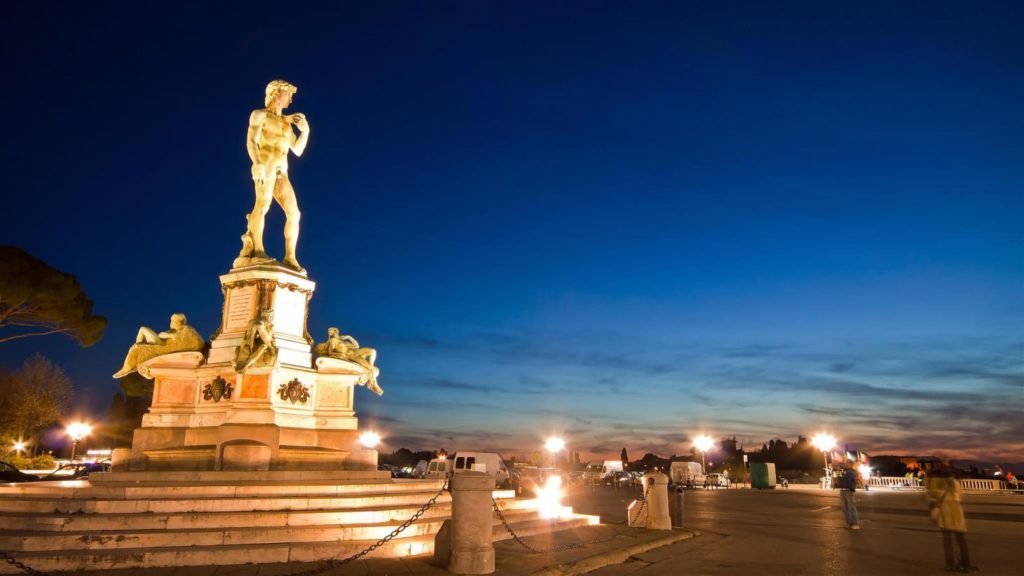 Italian Marble sculpture
David was originally commissioned as one of a series of statues of prophets to be positioned along the roofline of the east end of Florence Cathedral but was instead placed in a public square, outside the Palazzo Vecchio, the seat of civic government in Florence, in the Piazza Della Signoria.
Statue of Mysore King
The statue of Chamarajendra Wodeyar in front of the Mysore Palace in India Italian marble block supply by BHANDARI MARBLE GROUP INDIA RAJASTHAN KISHANGARH.
BEAUTIFUL ITALIAN MARBLE, ITALIAN MARBLE IN KISHANGARH AND ITALIAN MARBLE IN INDIA
Italian Marble is the material that has mostly used for decorative purposes. Many kinds of materials have been on the market most of the time; instead of Italian marble others are no longer available due to some limited resources. Because of our latest technology and upgraded knowledge it has become the most admired material in the market. It is the material that is most widely used for the flooring and mainly used for bathrooms as floor tiles. It is one of the largest selections of stone all over the world. It provides the richest visual appeal and high shining to that area.

We deal in Italian marble, tiles, Italian floor designs, flooring, prices, statues, and stones, etc. Get the high-quality Italian marble from Bhandari Marble Group at best prices
*Italian marble flooring patterns
*Italian marble price
*White Statuary marble
*Volakas
*Bottochino classic
*Royal Diana Italian marble
*Calcutta Marble
*Michel Angelo Marble
*Vietnam White Marble
Italian Marbles are highly durable and have a long life. These marble's raw stones are imported from Italy in India and have high demand around the world. These marble stones are really very good. The most famous type of marble is Perlato, Dyna, and beige marble.
Italian Marble is a beautiful natural stone and is still the most preferred flooring material for Indian homes compared to other factory-made materials such as vitrified or porcelain tiles. Numerous varieties of both Indian marble and Italian marble are readily available in different colors and vein patterns. If you are planning to use marble for your home and haven't yet decided whether to go with Indian marble or Italian marble, this article can help you make up your mind.
Italian Marble is the brand name under BHANDARI MARBLE GROUP From the humble beginning 387 years ago, BHANDARI MARBLE GROUP. Marble has come a long way having carved its rightful place in the stone industry and revolutionized the functioning of the marble industry in India. At a time when other companies were importing polished marble slabs in India from abroad, BHANDARI MARBLE GROUP of the Group was the first to directly import the Marble Blocks from quarries all over the world. Besides Marble Blocks, the company has also been importing selected and finest Granite, Marble, Travertine, Onyx, and artificial stones, etc.
BHANDARI MARBLE GROUP is the best Italian Marble supplier in India which provides Italian Marble, marble slabs with assured quality, and the best price in the market. BHANDARI MARBLE GROUP is one of the leaders in supplying and manufacturing Italian marble in India. The company produces multiple designs, colors, and sizes of this product. The market prices of Italian Marbles price vary according to their quality and intensity, but BHANDARI MARBLE GROUP promises to deliver the best products that are obtained from some of the finest resources in the world
Italian marble is the best and premium quality marble that is considered to be the perfect choice for the flooring of your house and office and to add more shine and elegance to your floor. Italian marbles come in different sizes and varied thicknesses. This graciously polished marbles have classic textures and are available in the market at slightly higher prices than the normal ones.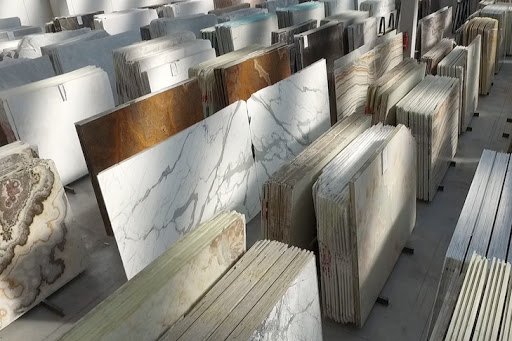 Italian Marble gives a vibrant appearance to the house floor, walls, Kitchen, rooms, and bathroom with its beautiful color, attractive luster, and shades. Because of its elegant appearance, it is commonly used for decorations in hotels, offices of various MNCs, restaurants, resorts, shopping malls, schools, houses, and other luxury places.
TYPES OF ITALIAN MARBLE:
*Antique Beige
*Australian White Marble
*Green Onyx Marble
*Black Marquina
*Blue Pearl Granite
*Bottochino Marble
*Bottochino Classico Marble
*Bottochino Fiorito Marble
*Carrara Marble
*Crema Marfil
*Crema Flurry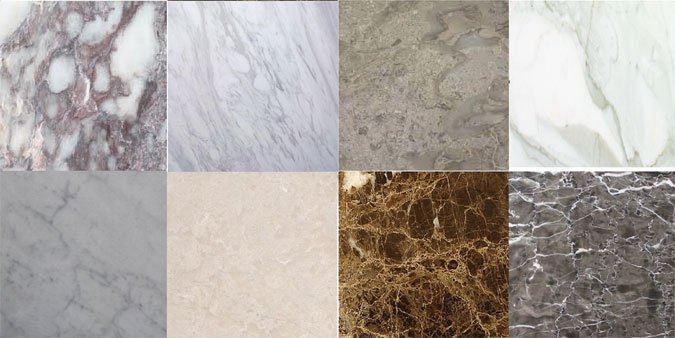 Another reason that Italian marble is thought to be superior comes simply from the rich stone working heritage of Italy. They were the first to streamline and perfect quarrying methods still used today. The Italian has set very high standards for quality control and does everything with precision. In fact, Italian is still thought of as some of the most skilled cutters and carvers in the stone world today.
Let's look at Carrara marble, for example. Since it comes from only one quarry in the world located in Tuscany, it's in very high demand. This makes the price of Carrara marble higher than other marble types on the market. But be aware that since this marble is rare, it is also often duplicated, without the end-users knowledge.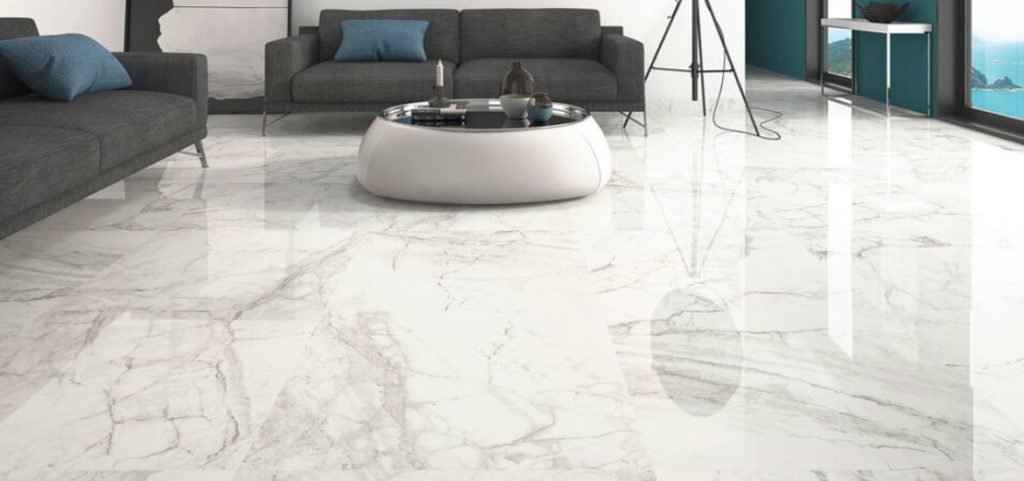 BOTTOCHINO MARBLE
Bottochino Marble is the premium quality imported Italian Marble. It has a beautiful color and pattern with amazing shine. Exclusive Bottochino Marble is recommended for flooring. When place in the right direction, they make beautiful patterns.
FEATURES
*Imported Marble
*Used for flooring and countertops
*Beautiful Appearance
SPECIFICATIONS
*Thickness 15-20mm
*Available in slab form
*Polished
DYNA MARBLE
Dyna is beige color marble with thin & thick brown veins pattern. This is one of the most popular Italian marble for flooring in India. This pattern is also available & in all sizes. FEATURES *Used for flooring
* Available in slab form
*Beautiful Appearance
SPECIFICATIONS
*Easy Maintenance
*Fine Finish
*High Durability
TRAVERTINE MARBLE
Travertine is essentially white travertine with very light veins ranging from white to beige, sometimes with shades or veins of silver color quarried in Italy. This stone is especially good for Building stone. Travertine is a variety of limestone characterized by linear striations. We offer a carefully-curate selection of travertine tile and slabs; items that have proven successful in commercial and residential applications for years.
FEATURES
*Used as wall tile, Garden Path, Patio Paving
*Long-Lasting
* Available in the slab, tile, block
SPECIFICATIONS
*Imported Marble
* Thickness 15-20 mm
*Smooth Texture
*Good toughness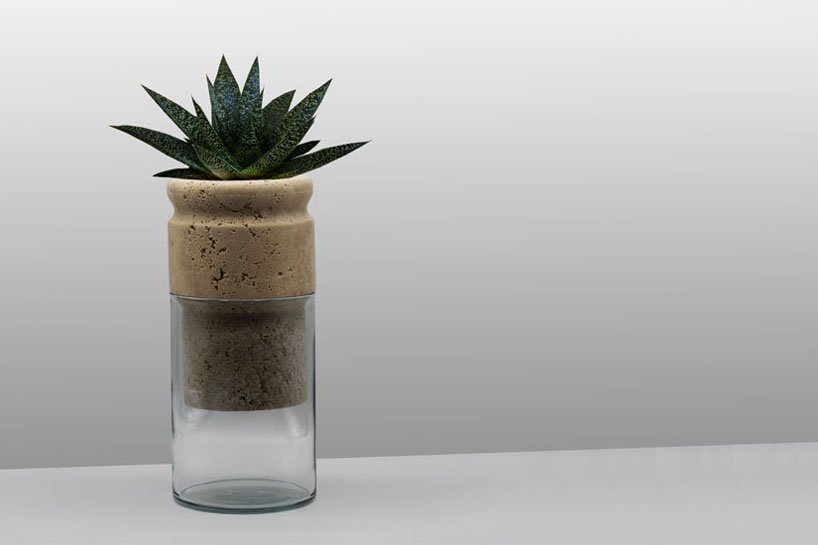 CARRARA MARBLE
Carrara marble is grayish-white with less large veins and finer, feathery veining that often appears to be linear. Carrara marble is a type of white or blue-grey marble popular for use in sculpture.

FEATURES
*Imported Marble
* Uses Flooring and countertop SPECIFICATIONS *Thickness 15-20mm Slab available
* Beautiful shine
STATUARIO MARBLE
We Deal in all types of Statuario Marbles. Statuario Marble is an expensive white marble. We are providing a quality collection of Statuario Marble that is available in a different finish, sizes, and designs as per the requirements of valued clients. Offered Statuario marble is much-demanded advantages like smooth texture, long-lasting shine, and high durability. Statuario marble is widely used for flooring purposes in households and corporate houses. We are one of the leading Statuario marble manufacturers.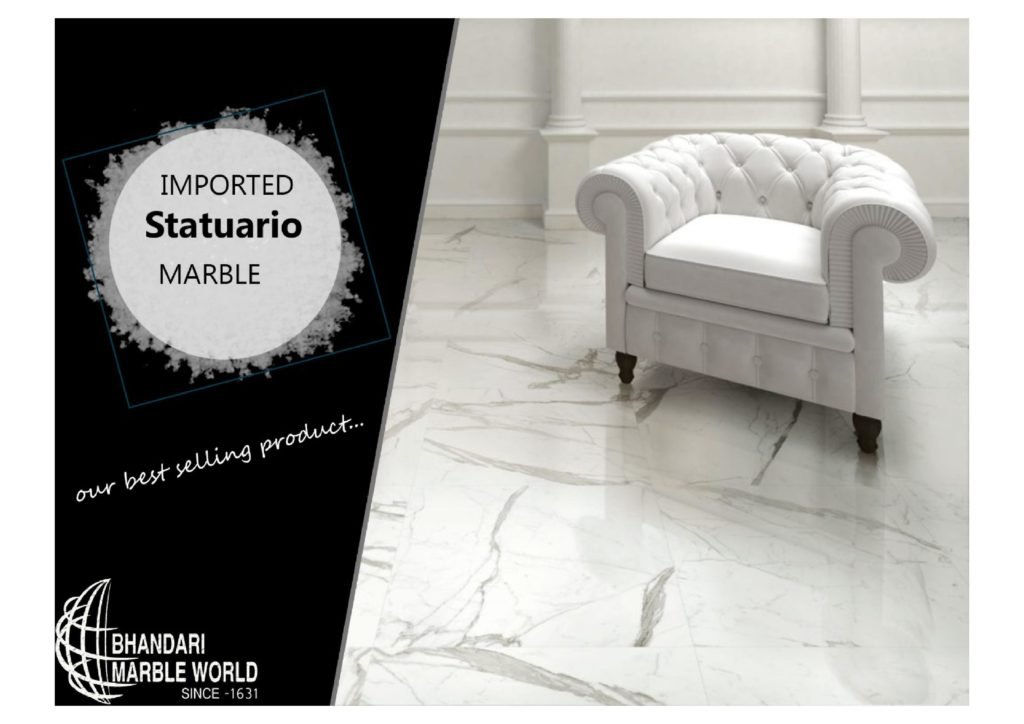 FEATURES
* Available in the slab, tile, block
SPECIFICATIONS
*Thickness 15-20 mm
*Smooth Texture
*Good toughness

Italian Marble Tiles with sizes like customer request (for example 400 x 400 (16″x16″), 600×600 mm (24″x24″), etc. It is necessary to offer the price every time on customer requests for these particular marbles. We have various designs, colors, patterns, and sizes of this product. We deal with tiles and slab. Italian Marble price may vary according to its quality and color, but we promise our clients that the quality and services provided by us will be better than others.
DYNA ROYAL
Dyna Marble is the best and premium quality of Italian Marble. This marble is the perfect choice for the Flooring. Extensively used for architectural purposes under big as well as small projects, our products are available in various sizes and designs. Slabs are used for long-lasting monuments and for trim and decoration on buildings.
BLACK MARQUINA MARBLE
Black Marquina is a deep black marble with a distinctive white features color dense metamorphic rock quarried in Spain. This stone is especially good for Exterior – Interior wall and floor applications, countertops, mosaic, fountains, pool, and wall capping, and other design projects.
Because of the nature of the figure it represented, the statue soon came to symbolize the defense of civil liberties embodied in the Republic of Florence, an independent city-state threatened on all sides by more powerful rival states and by the hegemony of the Medici family. The eyes of David, with a warning glare, were fixated towards Rome.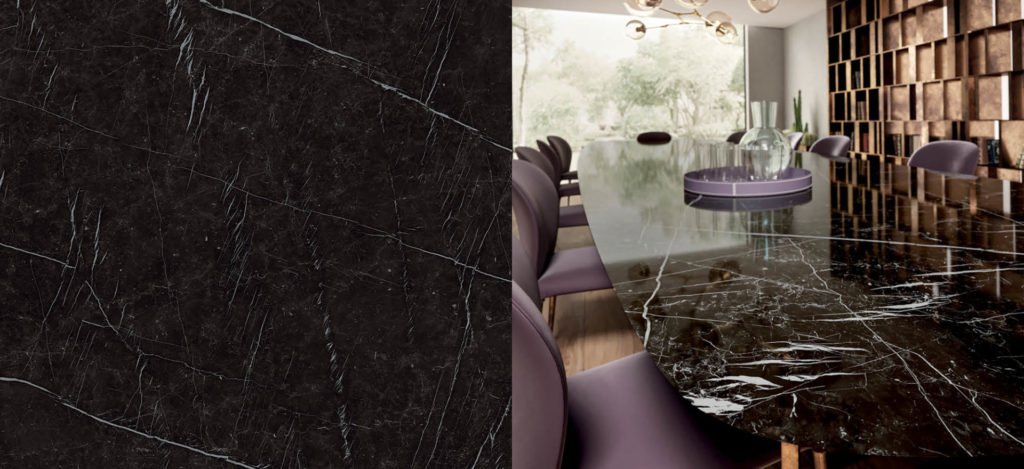 But even in palaces with no gemstone paintings to boast of, the intricate carvings are done in priceless marble, the exquisite Italian marble & Indo Italian marble floorings steal the hearts of the beholder. Be it the Mandu's Hoshang Shah's Tomb that inspired the architecture of the world.
The reasons why Italian marble is preferred as the best building material and serves as only the most obvious choice of flooring material are altogether different.
ROSSO VERONA
Italian marble is practically peerless in the natural stone world when it comes to its durability, purity, and beauty. It's synonymous with luxury, elegance, and sophistication and is seen as a symbol of status in residential and commercial buildings around the world.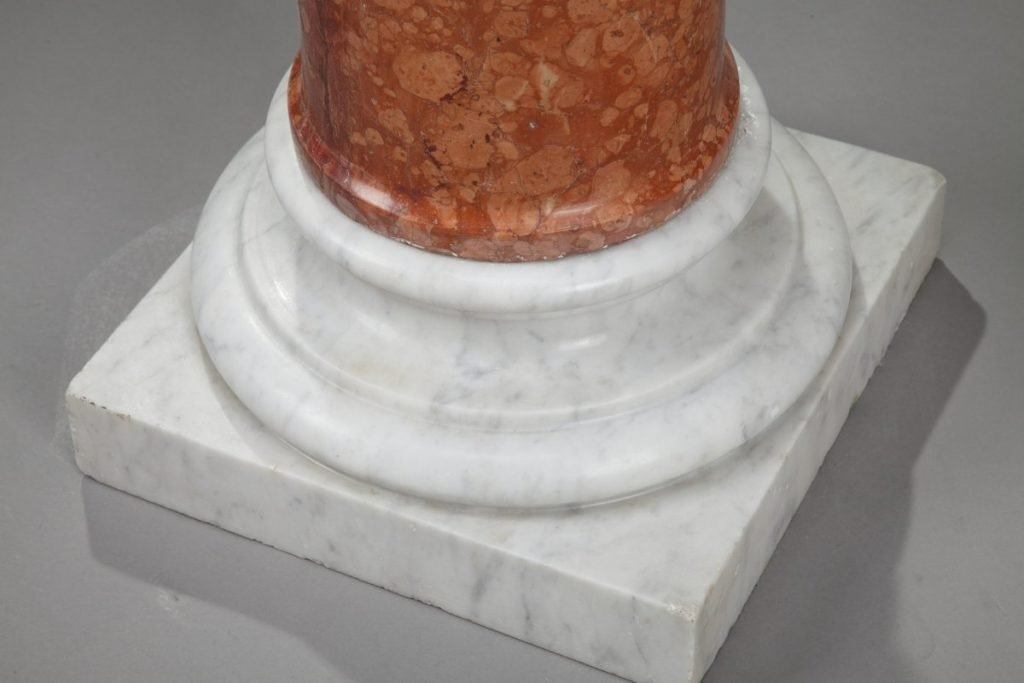 Ages Beautifully
Using Italian marble for flooring and other beatific applications is like taking your dream spaces to the fountain of youth and make them not just drink from it but bathe in it. Marble ages beautifully provided you take good care of it.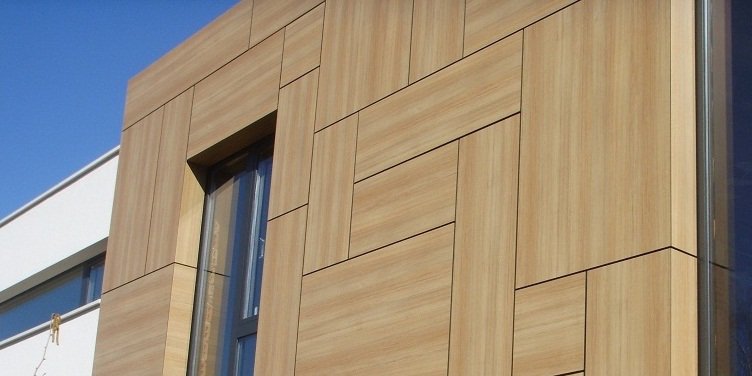 Maintains of Italian Marble
Maintain your marble floor's beauty with regular cleaning. According to the BHANDARI MARBLE GROUP INDIA, RAJASTHAN KISHANGARH harsh cleaners and acids can damage the marble. Use only a mild detergent or stone cleaner to keep your Italian marble floor clean and shiny.
Time to time application of a coat of sealant ensures that the Italian marble maintains its envy-evoking finish. This is undoubtedly a small price to pay for the splendor that you bring home.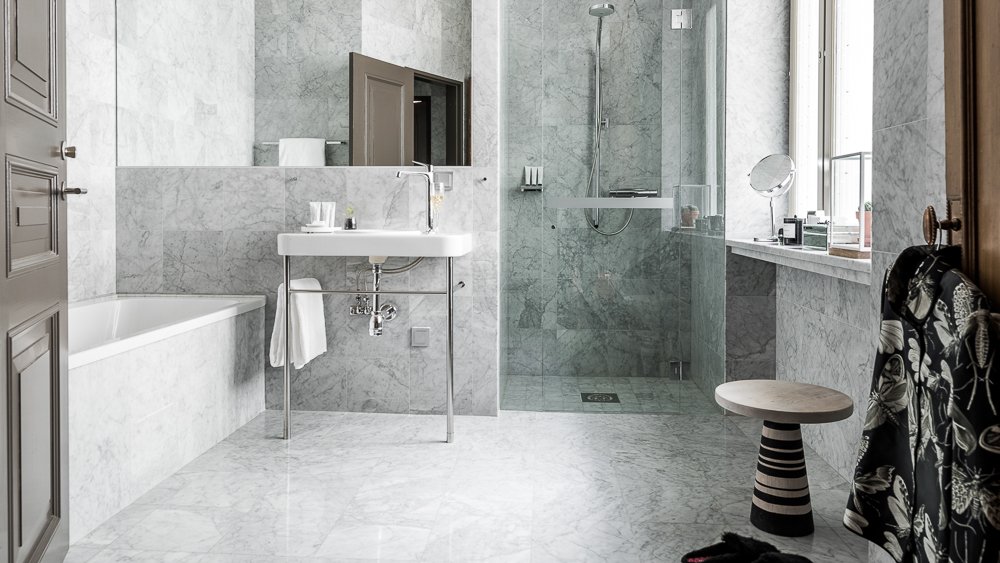 The durability of Italian Marble
Flooring is among the first things that attract someone's attention. And therefore you need to know about the flooring before choosing a property as your dream home. One of the most common flooring materials is a marble. Architects and artists use marble to make an everlasting statement. We can give our home a timeless and elegant look with marble. One great choice among marbles is the Italian Marble which offers uniqueness, strength, and style statement to Homes.
Things You Should Know About Italian Marble
Italian Marble brings refined elegance to interiors and provides endless design possibilities. It is also easy to clean and attractive addition to almost any room.
Advantages of Italian Marble
Italian Marble tile has a beautiful look that may be just what you need to finish your future home improvement project. Now, what are the other benefits of choosing Italian marble?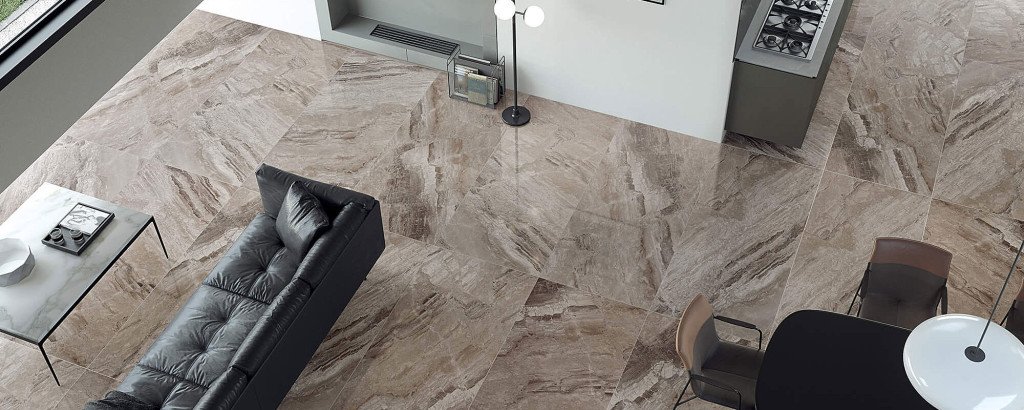 Cleanliness: Carpets carry allergens and show stains easily. Italian Marble does not carry allergens and will not contribute to respiratory problems of people in the home. It is resistant to mold and fungus. Cleaning is as simple as running a dust mop on the surface of the floor or using a floor cleaner.
Durability: Italian Marble is ideal for areas with a lot of footfall because it can withstand constant use. Explaining the durability of Italian marble is as simple as referencing strong and intact marble floors that have been found in ancient ruins. These floors can quite literally resist the test of time.
Enhanced Home Value: Italian Marble projects an elegant, high-class look that appeals to homebuyers. It can boost a home's resale value.
Versatility: Italian Marble tile is used in kitchens, bathrooms, living rooms, bedrooms, and elsewhere throughout the home. It offers limitless design options for creating stylish rooms. There are many styles to choose from Italian Bianco Carrara.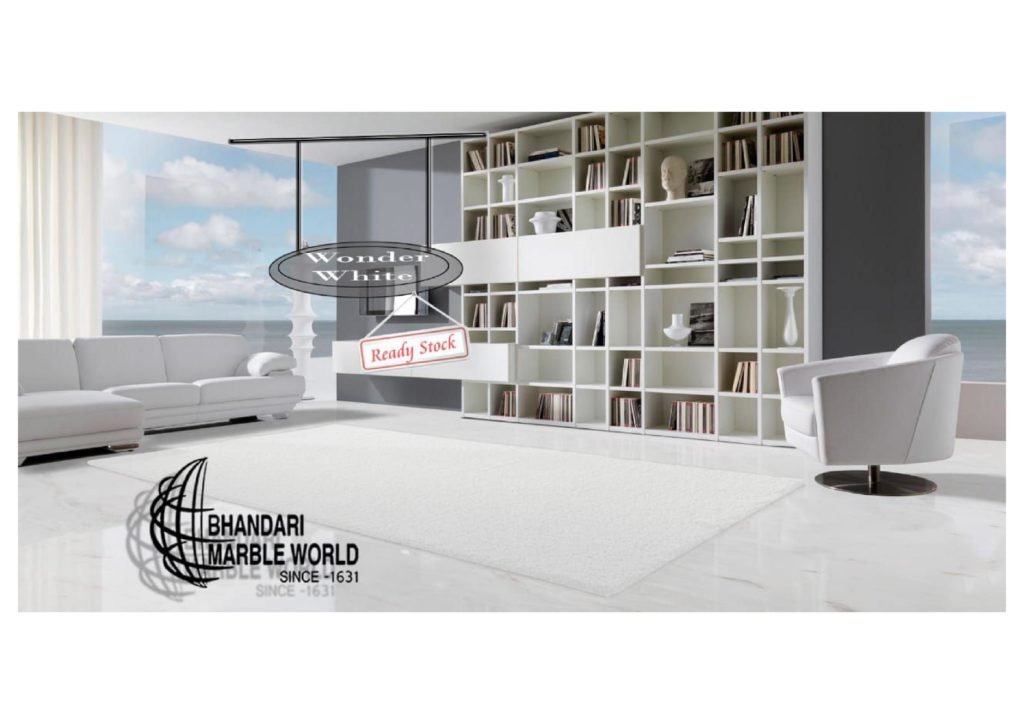 A Great choice: Italian Statuario Marble
The best Italian marble
Statuario marble provides an elegant, rich look that's hard to beat. Statuario is a popular choice for floor tiles and on countertops, has an aesthetically pleasing white or grayish-blue tone. The tile is named after the Italian city that produces it. It was used extensively in European sculptures and structures before it became popular across the world.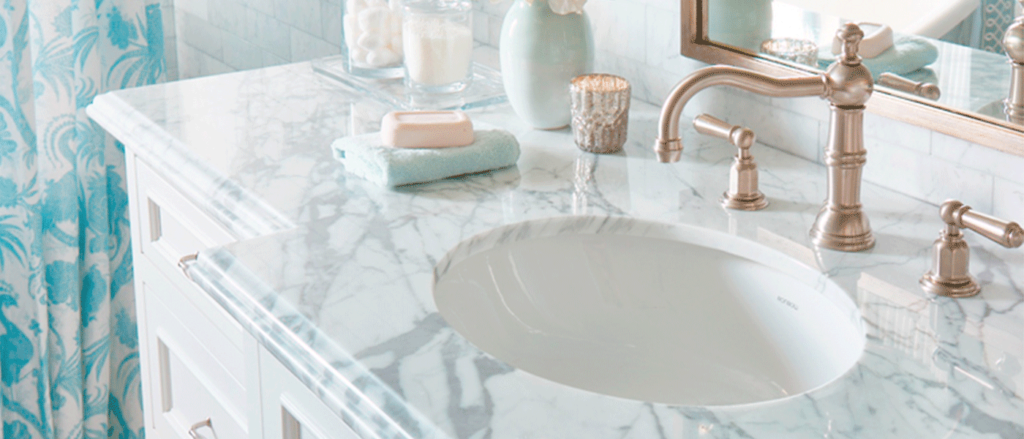 These days' homeowners appreciate Statuario and other types of marble tiles too for their color and durability. This variety of Italian marble, specifically, is favored because of its surface veining, which gives it an artistic flair and has the extra benefit of camouflaging any wear and tear that the tiles might sustain.
The polished look of Italian marble gives a refined quality to any room, blending well with classic or modern decor. As an extra benefit, marble flooring can help keep a home cooler in the warmer months of the year.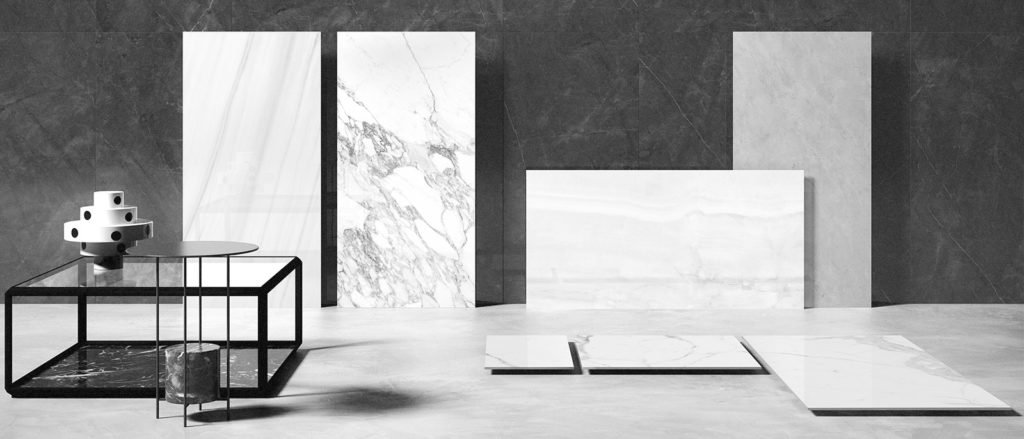 Italian Marble Always Pays its Durable
One of the main reasons why Italian marble is preferred is because of its strength and durability that exceeds that of the tiles and other flooring options by a remarkable mark. Though tiles are consistently being improved to bear heavy traffic, their maintenance is more difficult than Italian marble. They never can be carved into something spectacular, unlike Italian marble with which numerous sculpting can be carved in the interiors, as it suits you.
Always shining like a gemstone: Awesome Finish
The natural finish of Italian Marble is well one of the reasons why we can't resist their charm. Italian marble is best known for being pure with many variations and veins of mineral impurities running through the surface of the marble. When polished this creates for spaces that sparkle and twinkle from a distance and appear clean as a mirror when seen close by.
Other Use of Italian marble
Italian marble is considered to be superior by many due to its purity, durability, and beautiful white color. Another reason that Italian marble is thought to be superior comes simply from the rich stone working heritage of Italy. They were the first to streamline and perfect quarrying methods still used today.
It is true that the most famous marble in the world comes from Italy, specifically the Carrara region. This is where artists such as Michelangelo and Donatello used Calacatta and Statuario marble to create some of the world's most treasured works of art that have withstood the test of time. Italian marble is in high demand. It's beautiful, durable, and brings with it a reputation for luxury. For this reason, many prefer authentic Italian marble.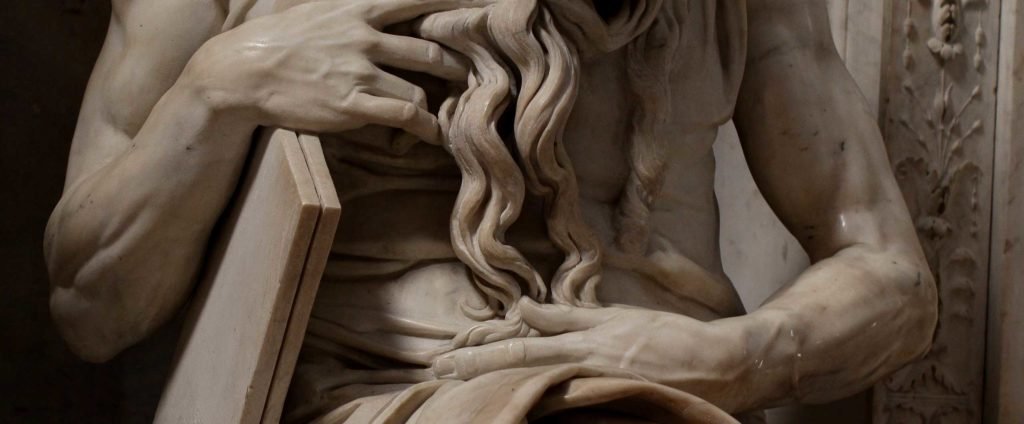 A Better Option
The market is flooding with newer, technologically enhanced materials that serve as convenient, cost-effective flooring solutions. But, even so, these solutions do cost much than the other marble and don't quite have the same durability or the finish and texture as does the nature-created Italian marble. Italian Marble is indeed the better option. For those who incline towards the luxurious side of life, Imported Italian Marble is a fair option. Mesmerizing variants of Italian marble are also quite popular across the world.
Bright as a diamond White Statuario Marble
The specialty of Italian Marble resides in the startling white of the natural stone. With little to no impurities, the Statuario white marble mined from various mines in Carrara in Italy.
BHANDARI MARBLE GROUP INDIA RAJASTHAN KISHANGARH brings you the best of white that brings elegance and chastity to your spaces and captures attention like no other. Available in quality and quantity, one exceeding the quality of the other, these Italian White marble variants are here to set your dream spaces leagues apart.

Italian marble is the soul of beautiful architectural masterpieces across the world. Their worth needs no more praising as their superior quality speaks for itself.
You get the most sought after look for your dream scope. The Italian Marble floorings are a show stopper everywhere as you have very well seen for yourself. We hope your projects light up with our products so much so that the love with which you created your space, only increases with time with beautiful marble grain.
About the Author
Hi, I am D.C. Bhandari, chairman of Bhandari Marble Group living in India, Rajasthan, and Kishangarh. I love seeing the new and creative ways people use our Marble, Granite, and Natural Stone. Our customers are so creative. My favorite design style preppy traditional mix with modern especially pieces that can be found at a vintage or antique stone. I like to invent travel, search, and experiment with natural stone products. For more posts visit our website.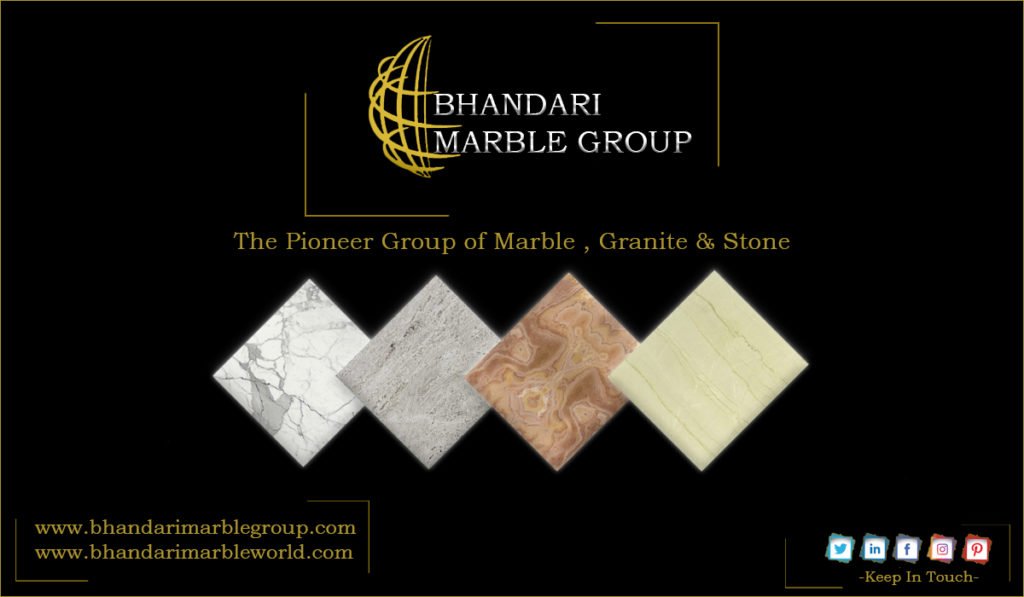 Add by Marble Flooring expert and export team of BHANDARI MARBLE GROUP INDIA RAJASTHAN KISHANGARH.
Get to Know about Italian Marble Natural Stone