GRANITE MATERIALS BY BHANDARI MARBLE GROUP INDIA RAJASTHAN KISHANGARH
Celebrate a new home in STYLE!
BHANDARI MARBLE GROUP presents the best collection of Marble, Granite, and other stones so that you celebrate in style. Be it home, villa, hotels, or other projects. Our new floor style, elevation, and decoration are simply awe-inspiring.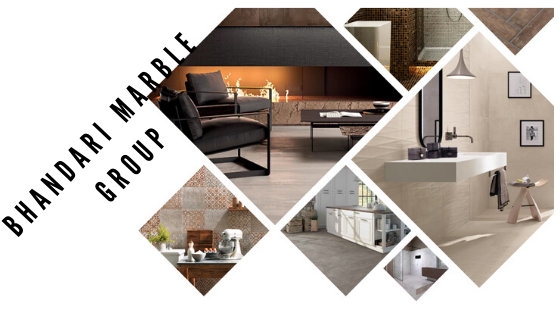 Nothing is considered better than our marble stone & granite flooring to make your dream spaces feel SPECIAL or reward oneself. So go ahead! Explore our beautiful NATURAL STONES and keep up the spirit.
EVERGREEN BEAUTY OF OUR PRODUCTS
The principle advantage of marble and other natural stone in a bathroom is that it makes a bold statement of elegance and style. In centuries past, the stone was chosen as a building material because of its strength and durability, but in today's construction, there are other building materials that offer better strength and nearly equal durability—as well as lower cost. What hasn't changed—and probably never will, since marble and other natural stone exist in limited supplies—is that natural stone symbolizes exclusivity and style.
AMPLIFY THE APPEAL OF YOUR SPACE
Aesthetically, every quarry in the world has a slightly different form of stone, and even within the same quarry, individual slabs of stone will have slightly different veining and coloring. This means that a floor, countertop, or wall surface made of marble or another natural stone will always have a completely unique look that is different from every other bathroom in the world.
The fact that natural stone is both expensive and unique means that using marble or other natural stone in your home almost automatically improves its resale value. Real estate agents will virtually always point out the presence of natural stone when selling a home, and prospective buyers always view it as a strong positive.
In terms of modern interior design, the use of natural stone in bathrooms and spas is not limited to the floors and countertops. The use of ceramic tile in the shower was widespread through most of the 20th century, but the elegance of natural stone has become prominent in recent decades. Here are five types of stone that are ideal to install in the shower.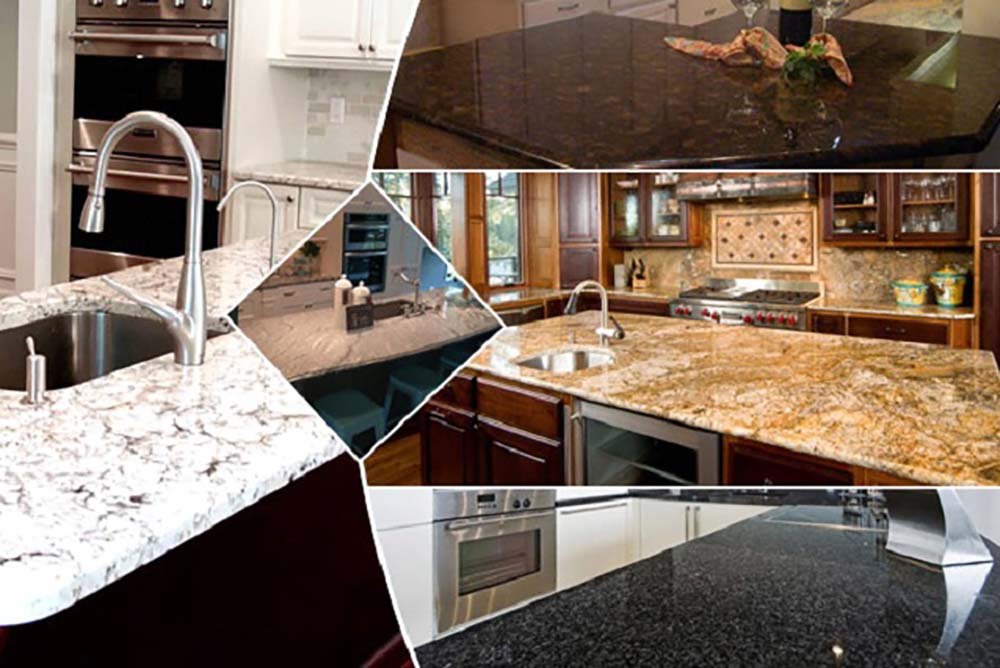 EXPERIENCE IN THE MARBLE WORLD
387 plus years of experience from the time of our forefathers has enabled us to evaluate and select a team that selects stone based on personal experience and extensive industry knowledge.
We at BHANDARI are confident that the future will continue to see us being an integral part and contributing to the fastest marble stone and granite market in the World.
Here at Bhandari Marbles, we feature rare and precious Italian marble varieties including Carrara, Calacatta, and Statuario. We're happy to help you select the perfect marble, granite, or other surfacing material that's ideal for your project.
Granite is a common type of felsic intrusive igneous rock that is granular and phaneritic in texture. Granites can be predominantly white, pink, green, black, brown, gray, Red, blue, cream, etc.
Granite Bhandari Marble Group
Granite is a kind of igneous rock, found on Earth but nowhere else in the … The crystals can be seen easily if the granite is cut and polished. Granite is a light-colored igneous rock with grains large enough to be visible with the unaided eye. Granite is composed mainly of quartz and feldspar with minor amounts of mica, amphiboles, and other minerals. This mineral composition usually gives granite a red, pink, gray, or black color.
Our premium surface granite selection offers over 250 color patterns. We have the perfect granite countertop for your project whether your requirement. Granite natural stone slabs and tiles for kitchen countertops, bathroom vanities, and mudrooms from Bhandari marble group.
Granite countertops are the kitchen work surfaces that all others measure themselves against and for good reason when you consider how it very useful. All granite And Marble Bhandari is the largest fabricator and installer of stone countertops.  Granite, Marble, and Quartz countertops: Oregon. Free Estimates. Types: Granite, Marble, Quartz, Soapstone, Travertine.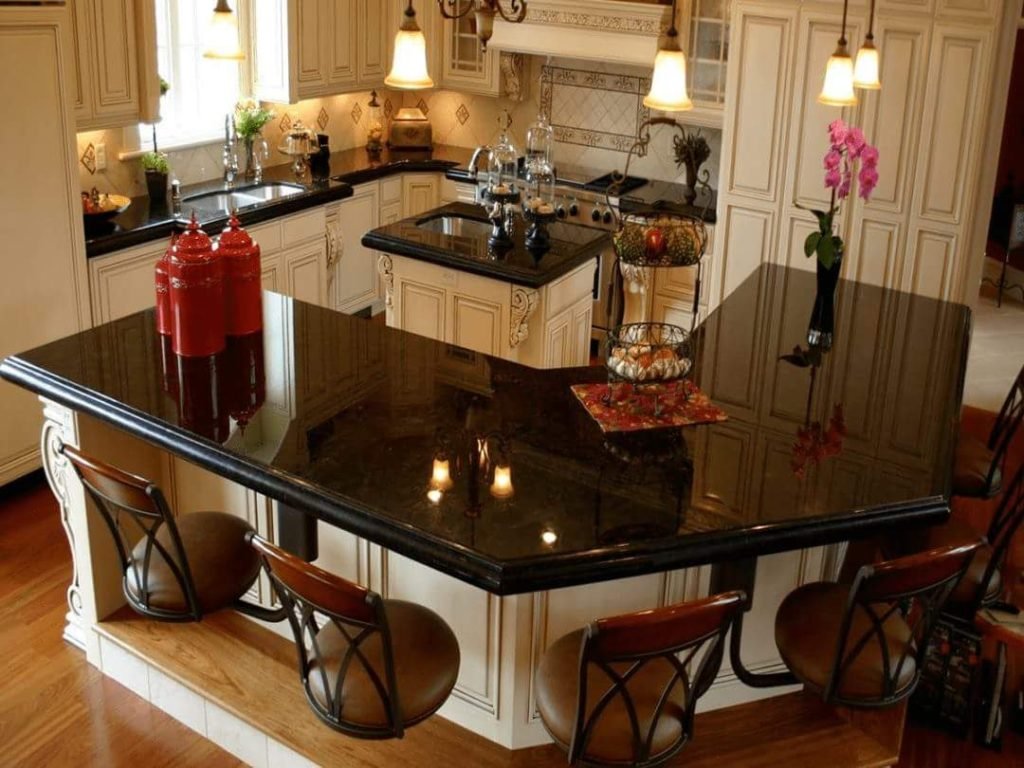 COLLECTION OF GRANITE AT BHANDARI MARBLE STORE
Black Galaxy Granite
BHANDARI MARBLE GROUP is quarried Near Chimakurthi, Ongole, Andhra Pradesh, South India; this is a fine to medium-grained, black gabbros with golden-yellow. We have a superior quality range of Black Galaxy Granite. The Black Galaxy Granite offered by us is widely demanded its elegant finishing and stain free.
We carry Black Galaxy Granite Countertops for Kitchen and Bathroom. We deliver and install your countertops anywhere in quantity with Quality. Create a custom granite countertop or give walls and floors a dramatic update with the 12 in. x 12 in. Black Galaxy Polished Granite Tile from BHANDARI MARBLE GROUP
We have a superior quality range of Black Galaxy Granite. The Black Galaxy Granite offered by us is widely demanded its elegant finishing and stain free. Black galaxy granite kitchen countertop sample in the kitchen countertop.
It's no wonder why this black granite tile is our best selling product, Star Galaxy tiles contain small gold flecks on a black background allowing you to create a new wonderful look.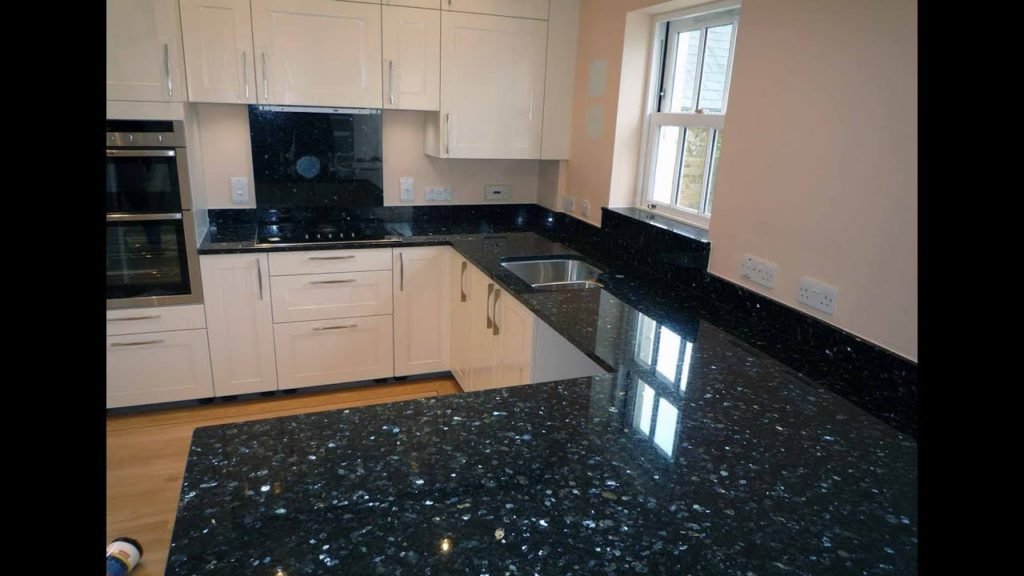 The elegance of a neutral granite countertop lends itself to a palette composed of black-brown, beige, gold, tan, and cream colors. This countertop style is often the most popular amongst granite choices because of its ability to complement a wide range of kitchen designs.
Granite is a dark and light-colored igneous rock with grains large enough to be visible with the unaided eye. It forms from the slow crystallization of magma below the Earth's surface. Granite is composed mainly of quartz and feldspar with minor amounts of mica, amphiboles, and other minerals.
Overall, you will find that the most expensive types of stone are blue granite. Various types of blue granite, like Azul Aran and Blue Bahia granite, are in the high-end of the price range. The most expensive type of granite is Van Gogh granite.
The Unique and Beautiful Granite Stones By Bhandari Marble Group
Granite can be found the world over; however, specific regions will sometimes offer their own unique granite with colors and captivating patterns that are native to those areas. The difference is due to the mineral make-up of the region. Granite is made up of quartz, feldspar, and micas. The color and quantity of these components determine the color, pattern, and even strength of each specific type of granite. The mineral feldspar is the primary influence of the color and pattern of a slab. The characteristics of Indian geology result in uniquely colored stones, typically with dark green or yellowish tones.
The stone mining industry in India can be traced back to the first half of the 16th century; however, it was in the 1631s, when Italian immigrants discovered deposits of white marble near the town of Kishangarh which would become the center of the stone mining industry that solidified India place in the global granite marker. The Italians brought the knowledge of mining techniques, the equipment, as well as the experience and craftsmanship. Soon after, entrepreneurs began the search for new stone deposits. Explorers traveled from south to north. This eventually ended with the discovery of what we know as granite. Today, there are hundreds of colors of granite mined in India from quarries across the country.
Granite Kitchen Countertops By Bhandari Marble Group
Recognized for its wide diversity, BHANDARI MARBLE GROUP INDIA RAJASTHAN KISHANGARH produces an array of natural stones, including granites, quartzite, and marble. Indian granite accounts for approximately 70% of all the granite countertops in the world. The country exports between 60 and 70 percent of the world's granite.
Given that India landscape and climate are highly varied, including everything from mountains and rainforests to semi-arid deserts and hills, the conditions for mining granite in India …
Alaska White Granite
With Alaska White granite, you can create stunning countertops or backsplashes, perfect for both indoors, and out!  BHANDARI granite is considered higher quality and more durable than thin granite. Quality countertops should be around 15 to 30 mm thick in order to provide the necessary durability associated with natural stone. Take a close look at granite to see if you notice any dings, dents, scratches, or uneven surfaces.
The first way to match granite to your counters is to choose granite that's the same color as your cabinets but with darker veining. For example, white cabinets look gorgeous with White Spring granite, which has veins of grey, black, and brown.
Granite Countertops became popular lately. It is because granite is one of the most functional building materials in the world. The processing of this material has been revolutionized in the last years with improvements in diamond cutting tools.
In the late '80s, granite technology improved and made granite an affordable raw slab material.  Granite is abundant in India, Brazil, Norway, and India as well as the island of Sardinia. Black, blue pearl, and green pearl granites were some of the few varieties.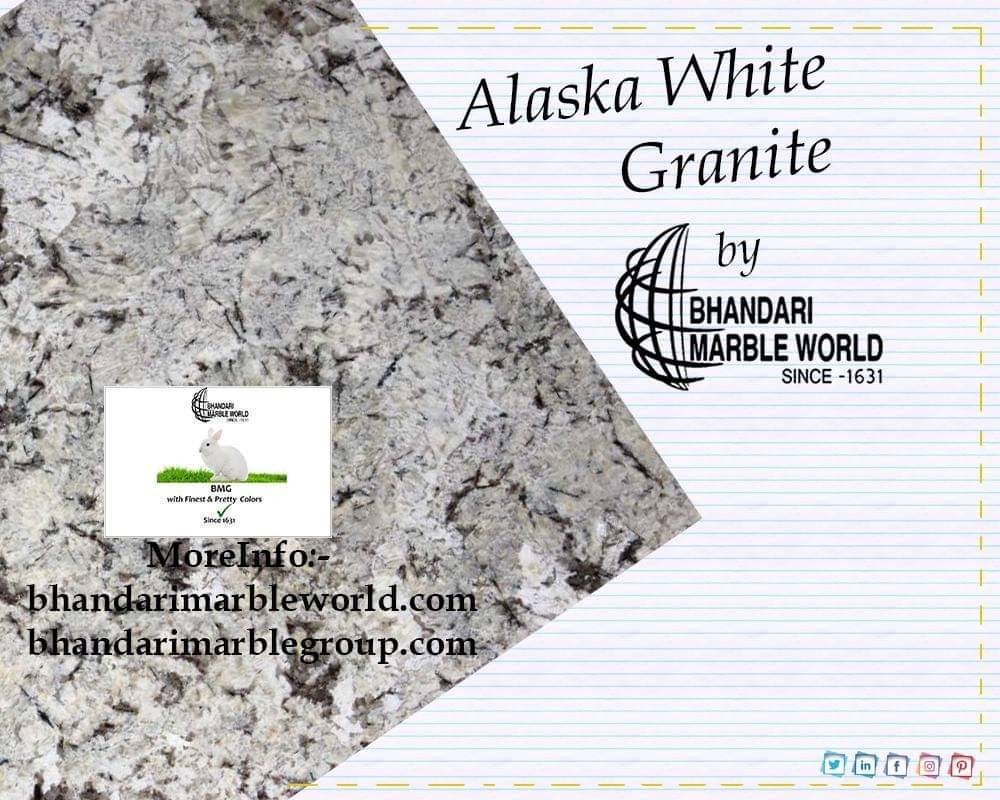 Granite is very resistant to heat and stains
Due to its ability to absorb heat and resist scratching and staining, granite is the most popular material in most kitchen and bath countertops and vanity tops, both residential and commercial. In addition to most residential granite countertops, it is also popular among hotel owners in bathroom vanity tops.
Kitchen interior with granite tabletop, wooden furniture, and oven open to the staircase
Most granite countertops come in sizes up to your requirements. These sizes make it quite functional to use as a seamless piece of material in kitchens for countertops and kitchen islands.
Popular Granite Colors
Some of the most popular granite colors include absolute black, tan brown, chestnut brown, blue pearl, and marina pearl.  Recent discoveries in India brought a lot of unusual granite colors to the market that looks like marble with the big broad open veins. These granites such as the Taj Mahal and the various quartzites' from India are very popular among kitchen designers.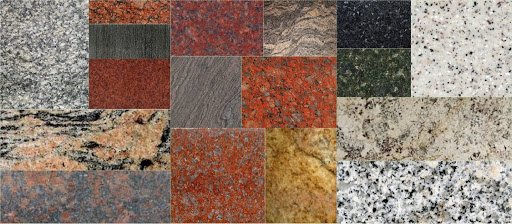 Granite Rocks
Installing granite countertops must be done by a professional fabricator. Fabricators are qualified and licensed stone cutting companies. In order to cut granite, one has to have a wet saw with diamond blades as well as skilled craftsmen to finish the edges. Cutting and polishing granite countertops are extremely hard and you must have proper tools.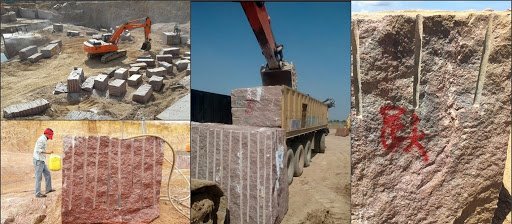 Installing Granite Countertops
Installing granite countertops in residential applications is relatively easy as qualified companies can do it usually in 1 week. First, existing countertops are removed, then, a template of the new material is taken and fabricated, and finally, the granite countertop is installed.
You can also choose various forms of granite for the kitchen backsplash to go on top of the granite countertops. You can use leftover pieces of granite, if so desired, by putting your backsplash on top of the countertop. Another option is using a different type of water jet mosaics and/or different types of ceramic tiles to go in between the space between the kitchen countertop and the cabinets. This space is called backsplash.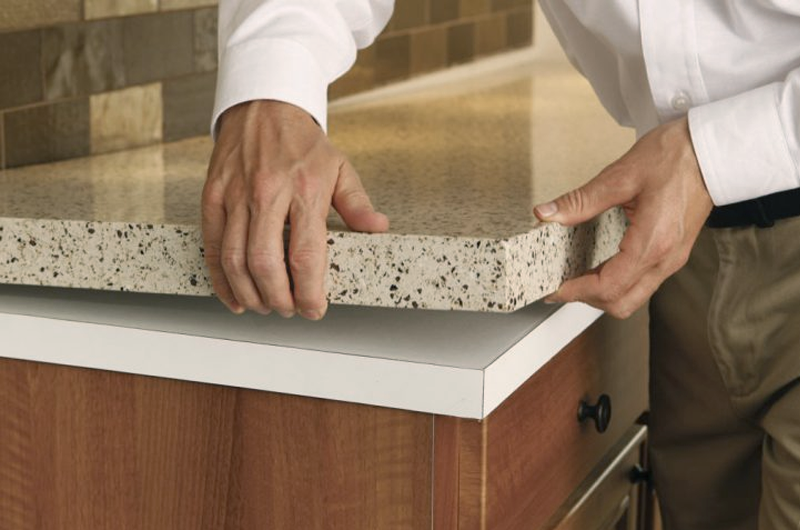 How to select granite countertops
Step one is to have your kitchen cabinet samples.
Step two is to go to a slab yard, or slab wholesaler, that carries a wide variety of granite countertops.
Step three is to try to coordinate your granite countertop along with your kitchen cabinet sample and flooring material.
Most granite countertop materials or slabs are displayed vertically on what's called a frame. It may be difficult to visualize a horizontal surface-displayed vertically. It is recommended to have your kitchen layout in order to coordinate the available slabs along with your available sizes and matching the veins if there are any. We recommend visiting the slab yard shortly before your kitchen cabinets go in.
Most slab yards will not hold slabs for long periods of time; therefore do not make your final selection months ahead of time. You may have to pay a separate visit to your fabricator and have your firm kitchen layout face taped on the actual slab to visualize how the piece will look in your kitchen. You should also have some idea about the type of edgework and sink cut out you desire.
Granite Countertops
There are two types of kitchen sink cutouts. The first option is dropped in and the second is under-mount. Under-mount is more expensive but easier to use. Most wholesalers will not quote you an actual price. You will have to get a price from your fabricator. Slab yards will tell you a price range in terms of low, medium, high, exotic, and high exotic. To most consumers, these are meaningless. However, your fabricator will be able to translate this into an actual quote depending on your kitchen. There are risks involved by the fabricator in carrying the slab and they will have to absorb the waste of cutting. You may also have some leftover pieces from your kitchen countertops. You can use these leftover pieces as a cutting board and/or depending on the piece, you may frame it and use it as an art piece in your kitchen.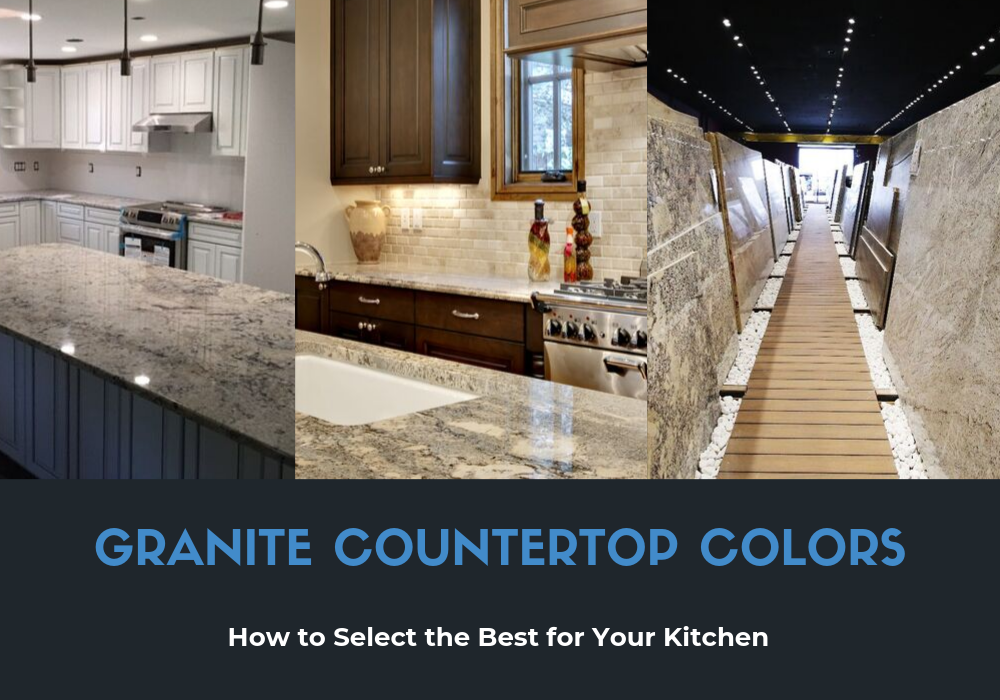 How to seal granite countertops
Step one is to clean the granite with a soft sponge and the natural stone cleaner.
Step two is to apply the granite countertop sealer evenly and throughout the surface. Wait for it to dry a little bit and, if necessary, apply a second coat of sealer until the stone absorbs it. We recommend using a good quality sealer like Fila.
Step three is to clean the surface with a good, dry cloth and remove all debris and the excess sealer.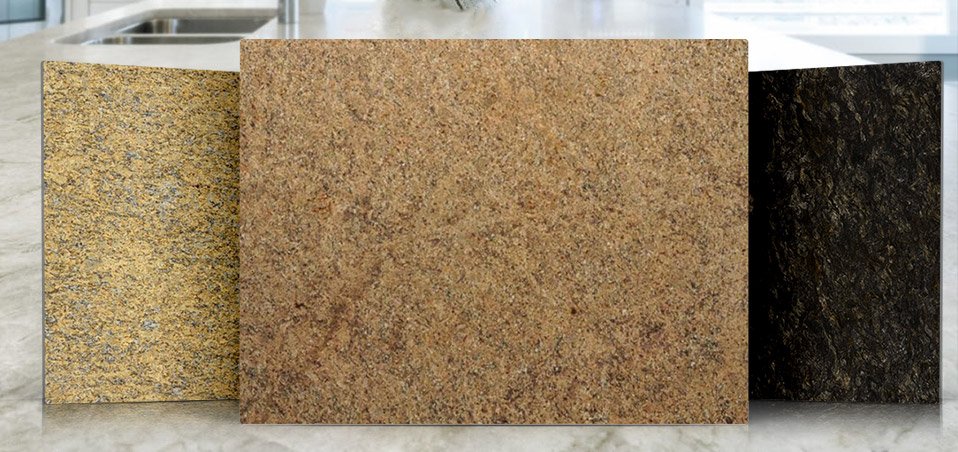 What are some of the advantages of granite countertops?
Ability to observe heat
Unlike other building materials or countertop materials, you can put most hot plates or pans on top of a granite countertop without damaging the stone.
Ability to resist scratching
Granite is one of the hardest materials in the world and, therefore, it is extremely difficult to scratch it, particularly darker colors which are extremely hard. In most typical kitchen applications, such as using a knife on your countertop or cutting and using other pots and pans, it is difficult to scratch most granite countertops. Please check with a licensed fabricator in order to warrant the uses of Granite countertops.
Ability to resist staining
One must caution that some of the lighter color countertops may absorb water and look wet immediately after use. However, it will dry after a small period of time. We recommend sealing all-natural surface materials, including granite, after installation, and throughout its life from time to time to prevent staining. Darker color granites are almost impossible to stay in everyday use.
OUR ACHIEVEMENTS
We are DELIGHTED to offer an exclusive range of MARBLE STONES GRANITE. It's your chance to recreate with Bhandari Marble Group. Our services are also available online.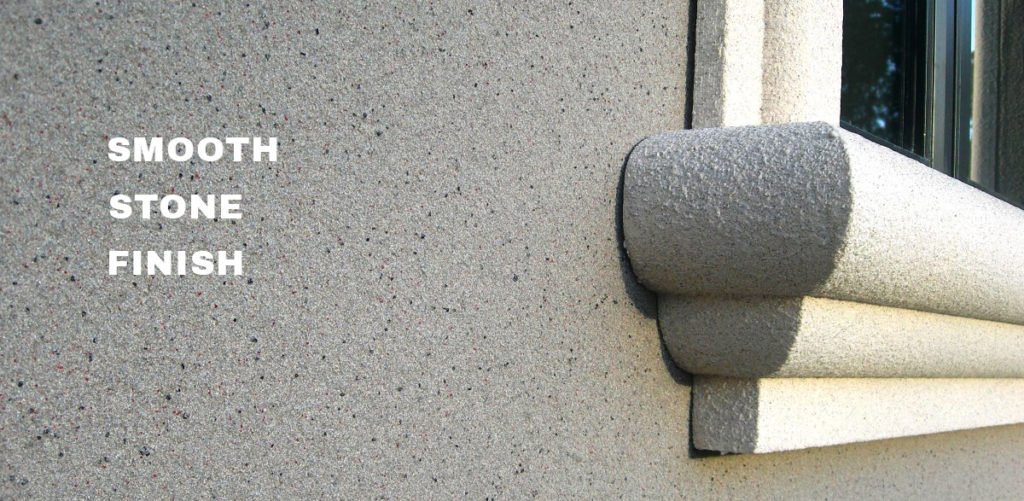 BHANDARI MARBLE GROUP has been rated the 5-star MARBLE GRANITE AND NATURAL STONES Company by JUST DIAL and Google review.
We topped all other World marble companies with respect to Customer Satisfaction.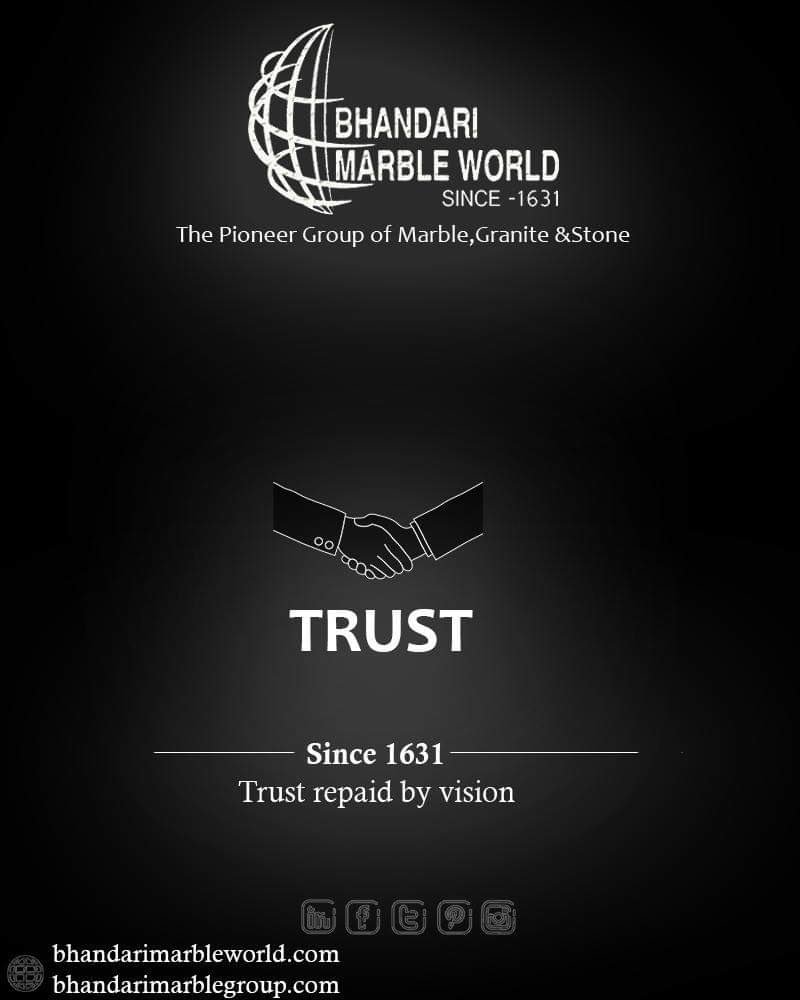 Our brand continues to resonate is evident from the fact that BHANDARI MARBLE GROUP has been rated the best company in terms of customer satisfaction.
We topped all other World marble companies in respect of the best Customers satisfy, product reviews portals. We topped in quality, website, after-sales service, on-time delivery, packing, R & D, finishing, polishing, etc.
Contact Us:
BHANDARI MARBLE GROUP
Since 1631
+91-9672941111/9116341111
Add by Expert & Exporter of Marble, Granite & Natural Stone By BHANDARI MARBLE GROUP INDIA RAJASTHAN KISHANGARH.
Granite By Bhandari Marble Group