Indian marble is featured by its medium luster and durability. It is durable and well-built and is an approved choice for a beautiful collection of Marble floorings. Granite is available for floors, granite is the hardest, and resists wear and tear excellently. Granite is a very hard material, withstands heavy loads, and is also highly resistant to stains. Its waterproofing capacity is unique.
INDIAN MARBLE
Bhandari Marble Group Offering a wide range of Indian Marble which is suitable for the requirements of our valuable customers in the most efficient and in an effective manner. Bhandari marble group believes that the grand collection of the masterpiece is revealed by its details, at Bhandarimarblegroup is perfected to exceed your expectations in every stone Indian marble set new stone industry benchmarks. Bhandari marble group is the coming together of diverse perspective in a beautiful balance of Indian Marble flooring elevation and decorations. We are truly proud to present our natural stone as an iconic and artful statement in exclusive making our Globe more Beautiful.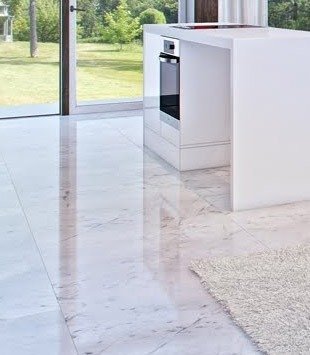 SOME TYPES OF INDIAN MARBLE
Makrana White Marble
Katni Marble
Wonder White Marble
Banswara Marble
Morwad Marble
Green Marble
Pink Marble
Agriya Marble
Dungri Marble
Albeta Marble
FEATURES OF INDIAN MARBLE
Best Quality White Marble
Natural White Color
Smooth and Shiny Finish
Durable
Water-Resistant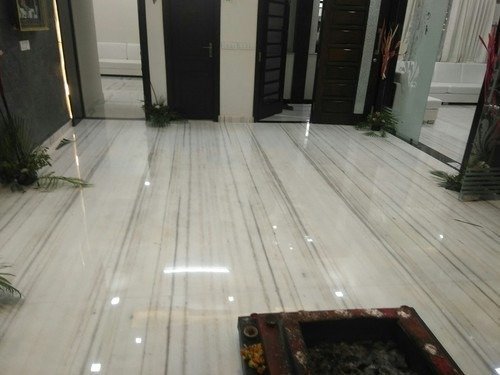 ADVANTAGES OF INDIAN MARBLE
Indian Marble is a porous stone and is prone to stains. Chemically, it is made of calcium carbonate, a basic salt that can react with an acidic material. That's why citrus juices can corrode the surface and make it susceptible to small pits. For this reason, granite is preferred over marble for kitchen countertops.
As Indian marble is a natural stone, deeper layers of the stone could have fissures and cracks which may not be visible on the surface. As a result, the slabs you buy may sometimes come with a high percentage of wastage.
Indian Marble is prone to scratches and heavy or sharp objects should not be moved on the floor.
Unless you have experts laying the stone, it may not be done perfectly level.
Over a period of time, Indian marble can wear away and develop hairline cracks due to weight or pressure. This is more common in Indian marble. However, many people feel this adds to the charm as the stone ages.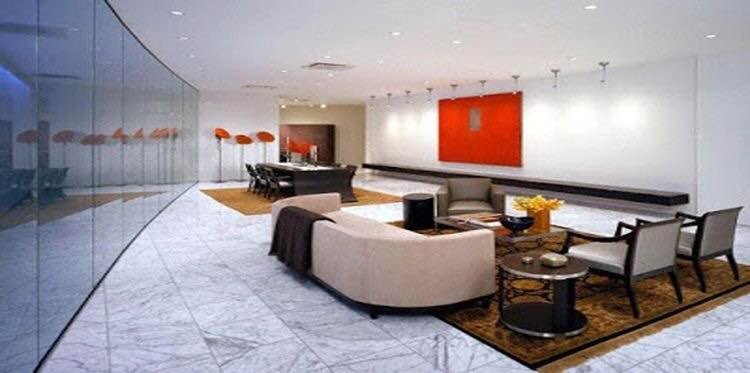 GRANITE
The granite is smoother, flat, and shiny. In it, the natural color of the stone is better, although it is more favorable a show the scratches and wear in the shine. It is chosen for areas of low traffic or for details on surfaces such as countertops, furniture, and others. It is not used on floors, because when it is wet it is extremely slippery. Granite can be cut and shaped into many designs. In the pictures, square and shaped tiles, and in smooth or rough finishes, more rustic and suitable for exteriors. These are called "flamed granite", due to the heat treatment that allows this roughness to reach the touch. Granite is both beautiful, highly sought-after surfacing materials. But each one does have its own attributes.
Granite is hard, heavy, relatively heat, and scorch-proof, and comes in a wide array of colors and patterns. Since both are created in nature, there can be drastic variations in color and pattern. A display sample you see in-store may not be an accurate representation of your actual purchase. Granite can be stained by oily or intensely colored foods. The popularity of granite flooring has soared mostly due to the huge range of benefits and great designs. While not the cheapest flooring options, granite-look beautiful and elegant and are also hardwearing. Granite floors are a form of strong, durable natural stone, and – when looked after properly – granite is a very practical and stylish floor covering. Not only does granite offer great functionality, but it can also add significant value to your home. As well as flooring, granite can be used as countertop materials, around baths and sinks, and even on walls, but it is in flooring where they really excel.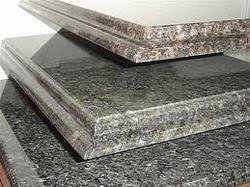 BEAUTY OF GRANITES
Granite comes in a range of different colors and patterns, meaning you're spoilt for choice when it comes to design. Granite adds a warm tone to your home, giving an area character and sophistication.
There are four main types of finishes applied to granite flooring:
Polished granite – When granite is polished, it produces a high shine that is best suited for low traffic areas. Polishing highlights the character of your stone and gives it a reflective look. Stone appears darker and the colors seem richer. Be aware, however, that the higher the polish, the more slippery tiles can be.
Honed granite – Recommended for high traffic areas, honed granite has more of a matte finish and isn't reflective like polished granite. The finish is also flatter than a full gloss polish.
Flamed granite – For a highly textured and rough surface, a high-intensity flame can be applied to the surface of the stone. Flamed granite is popular for outdoor applications.
Brushed granite – The brushed finish makes the granite's surface appear closed, finely structured, and silky.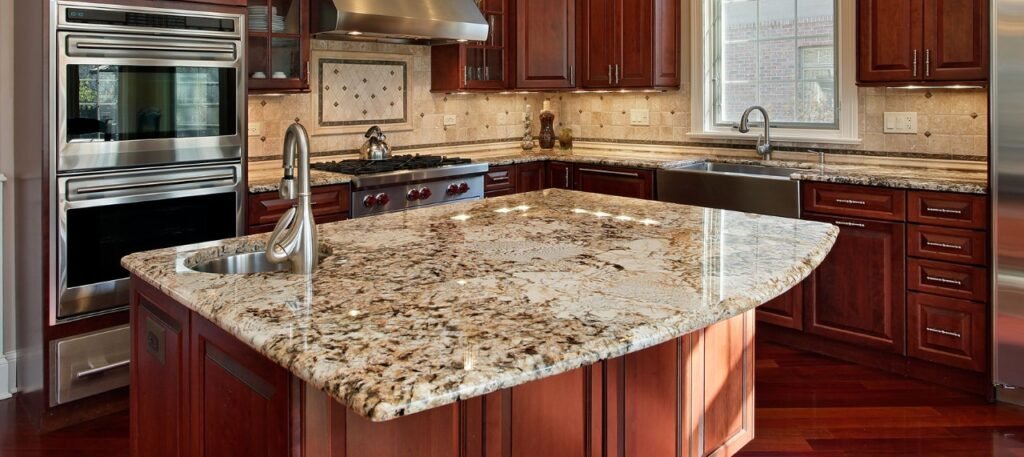 DURABILITY OF GRANITE
Granite is a hard stone that is virtually impossible to break. With proper care, granite flooring will last a lifetime and will remain in great condition. Granite flooring can be stained when spills are not cleaned up right away, but the good news is that granite is easy to clean. It is recommended that granite flooring be swept and lightly mopped every few days to avoid staining. Granite is also scratch and heat resistant.
INDIA'S TOP AND WORLD'S BEST MARBLE, GRANITE AND STONE COMPANY.
ADD BY EXPERT AND EXPORT TEAM OF BHANDARI MARBLE GROUP. CONTACT US ON; 9672941111.
Indian Marble, Granite, and Stone in India