Bhandari Marble Group Provides Elevation Stone Tiles, Sandstone, and Limestone tiles which comes in a variety of colors and sizes, cuts easily to create bespoke shapes, curves, can be laid randomly or too many different patterns, and loves using the setts as an edger or interspersed in the paving Flooring Elevation Decoration and Wall cladding stone tiles. All believe that Indian sandstone is good value for money. Sandstone and Limestone is a natural rock that is cut and shaped into blocks, slabs, tiles. Installing Sandstone, Elevation, and Limestone Tiles are fabricated from a composite mix of water, cement, and aggregate, and chemicals. The concrete mix colors with all sorts of different tints to match all manner of Indian sandstone and Limestome.
SANDSTONE TILES
Through our close work on quality issues and striking the best deals with our natural stone suppliers, BHANDARI's Trade Packs have developed a reputation for being excellent quality and value for money. Our slabs are calibrated to either 22mm or 25mm, and if you do happen to have any broken slabs in Trade Packs we will replace them straight away.
Porcelain · Colour body; always look to see if the colour of the design can be seen throughout the body of the tile. This can make a real difference to any exposed edges, especially if you are them.
Firing temperature; cheaper porcelain can be fired at the standard porcelain temperature but for an insufficient length of time. Instead of an incredibly durable product, this can result in slabs cracking within a relatively short time and picture-framing because the porosity levels are too high.
Design; though it may not be an issue for some customers, the designs on lower-cost porcelains also tend to be more basic. And there can be more pattern repetitions, which may be more noticeable with bolder designs.
We source our Contemporary Porcelain range from Italy and Spain, the two biggest quality porcelain producers in the world. For our Contemporary Porcelain, all our tiles are full colour bodied, and some have up to different tile prints for one design, creating a much more natural look when laid.
Composite decking Internal structure; we're starting to hear about problems with some composite decking suppliers where the deck looks the same on the outside, but the manufacturers are saving money on materials by using a thinner wall inside the board. This reduces the life expectancy of the board and makes them more likely to move and warp in warmer weather.
Saige Rustic Composite Decking in Walnut; We've used a reputable supplier, Saige, for a number of years now. Their composite boards have a tough internal structure, something we're not prepared to compromise on. Saige is so confident in their quality they offer a year product warranty.
Fencing Strength; there can be a big difference in the quality of a fence panel that costs compared to a one. Cheaper panels may only have three or fewer vertical batons to support them and be more vulnerable in the wind.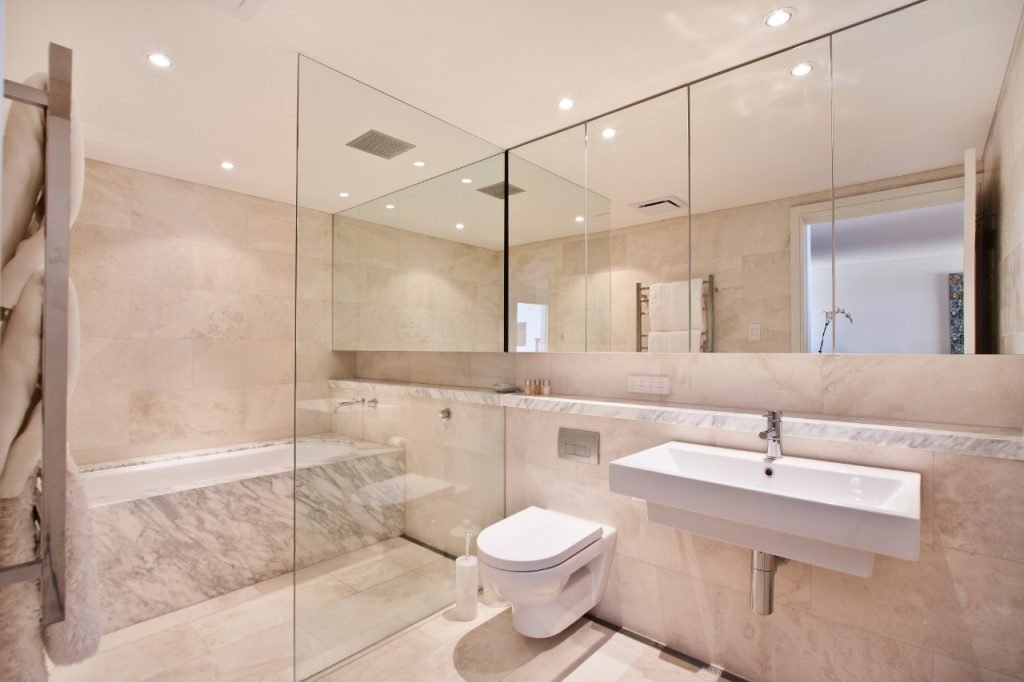 LIMESTONE TILES
Limestone Tiles these are sedimentary rock, they are split between their natural layers, rather than sawn. The manufacturers at the quarries look for these natural split lines and then sort the stone according to quality, with the densest stone being the highest quality. Below are higher quality pieces of Copper Slate that have arrived from the quarry. Poorer quality, less dense stone is more likely to have hairline cracks and be prone to breaking in transit and delaminating over time. When we visit suppliers, we work with them to make sure they reject this type of stone from our orders, although much of it inevitably ends up elsewhere on the UK market. The split sheets are transported to the factory where they are sawn into slabs.
ELEVATION STONE TILES
Elevation Stone Tiles is the decorative covering made of real stone on the wall. Natural stone Materials used for cladding like limestone, granite, sandstone, slate, veneer, quartzite, or light in weight veneer.

What are the benefits of Elevation Stone Tiles?
In our factory outlet showroom available in multi finish 360 degrees 500 types of variety of colors, fine textures, and bold patterns, Elevation Stone Tiles is the best way of adding the beauty of elegance and so long-lasting wall panels to your home villa. Elevation Stone Tiles acts as a protective covering on walls and aids in insulation or maintaining the temperature of your home and villa also.
Where can you use Elevation Stone Tiles
The latest decor trend is slowly gaining popularity in Elevation Stone Tilesall around the World so home villa hotel Resort office and projects. So You can use it to decorate any setting, big or small, and make it visually arresting to your home. Our stone expert team five best wall cladding ideas for your home.
Elevation Stone Tiles turns this space into an aura of calm wall
With an interesting interplay of shadow and depth, this stone wall cladding steals the limelight and beautifully contrasts with the lighter hues in the home and villa. Elevation Stone Tiles in the kitchen, bathroom, and bedroom to spice up space.
Why should the lobby be left out? You can opt for the lobby in whites and so lighter colors, while still adding stone cladding to liven the lobby. Elevation Stone Tiles is a so interesting way of breaking the monotony in the lobby.
INDIA'S TOP AND WORLD'S BEST MARBLE, GRANITE AND STONE COMPANY.
ADD BY EXPERT AND EXPORT TEAM OF BHANDARI MARBLE GROUP. CONTACT US ON; 9672941111.
Elevation Tiles, Sandstone, and Limestone Tiles