India is lucky during the first half of the year, relatively unaffected by Covid-19. But now the virus is spreading as fast as in other countries. The stone companies have been very busy throughout the year. There are enough projects going on, both in residential and commercial segments, so the stone industry will continue to do well. Big format porcelain is being used more and more in big projects.
OUR EFFORTS IN PANDEMIC SITUATION
Pandemic, pandemic.. the cursed pandemic… The prospects are uncertain, one works from day to day, in the short and medium-term. In these times, though it is not possible to do much, we continue to work with the same effort and commitment. The usual travels of previous years have had to be suspended; others reduced, to where we are allowed to go. We are making efforts to remain in permanent contact with clients, architects, and interior designers not just through physical presence but also through digital media, which are currently our best allies. We are updating our website and our communication in social media is active. In the face of the pandemic, we will continue to fight as we have always done, to continue to be the reference in our sector.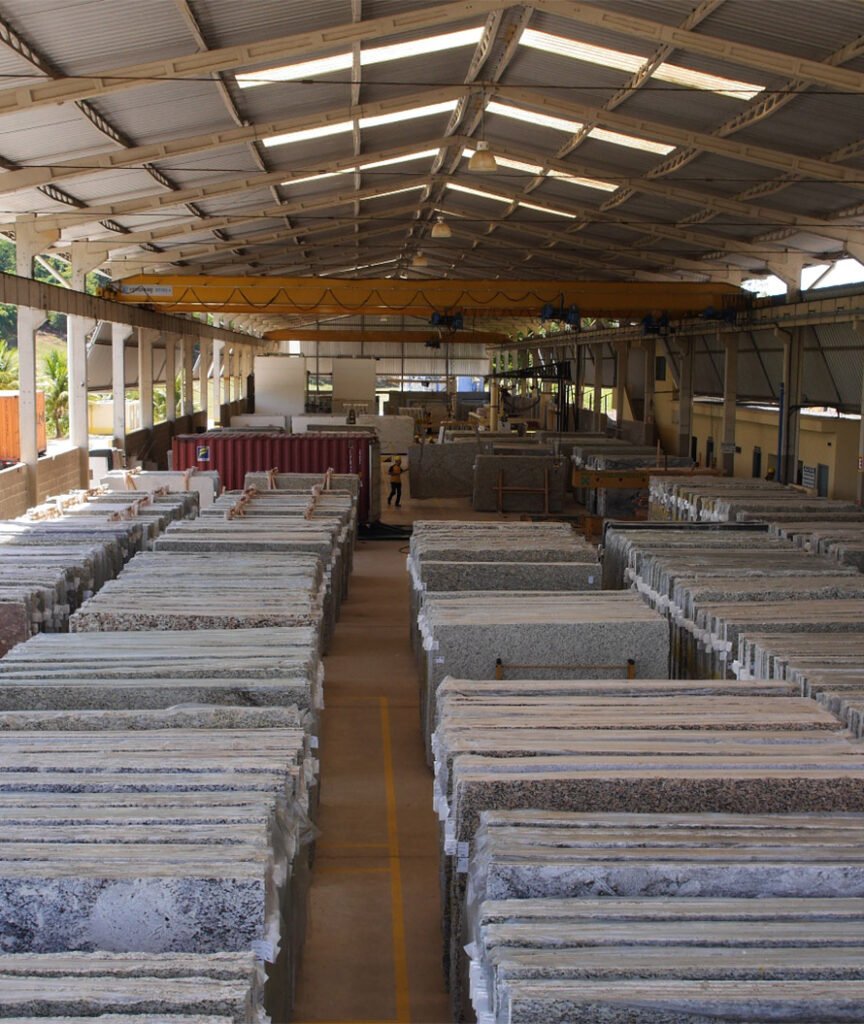 PROCESSING GROWTH IN PANDEMIC SITUATION
Our processing units have been very busy during the last few months cutting slabs, and the quarries to are working at reasonably high capacity levels. Exports to just about everywhere have increased, in fact, the biggest complaint is difficulty in finding containers and ships to transport the orders. Are the increased orders due to stocking by the customers as a precaution since winter is approaching or they fear another lockdown? The Polish work continues to work at full capacity, unaffected by the Covid-19. We have enough orders till the end of this year, and prospects for next year are also good. Some light restrictions are expected from the Government as cautionary measures but they are unlikely to affect the stone industry.
TAKING PRECAUTIONS IN ONLINE SUPPLY OF MATERIAL
The activity in our factory continues to be unaffected by the Coronavirus, even though in September there has been a small increase in the number of infected people. Demand for natural stone in the projects and in private sector projects remains dynamic. Our company is working normally taking all the precautions. With respect to prospects, we feel much more positive now than some months back. In this Pandemic Situation, Bhandari Marble Group provides a Marble, Granite, and any type of stone to direct supply to customer's site with timely delivery as online with properly sanitizing the material.
FOLLOW STEPS AND BOOK MATERIAL AS ONLINE-
Firstly, Call us on 9829040013, 9116341111, 9672941111 in any contact number and give us your requirement with specifications.
Secondly, We will send you the pictures, catalogue and prices according clients' needs and requirements.
After That, If any query to customers then we solve the all queries accordingly
After Selection the products , We will give you the Quotation and clients book their particular material with 50% payment advance and 50% at the time of Despach as per company terms and we will load the material with proper packing and insure the material and sanitize the material properly.
INDIA'S TOP AND WORLD'S BEST MARBLE, GRANITE AND STONE COMPANY.
ADD BY EXPERT AND EXPORT TEAM OF BHANDARI MARBLE GROUP. CONTACT US ON; 9672941111.
IN THIS COVID-19 PANDEMIC SITUATION HOW WE CAN PURCHASE MARBLE, GRANITE, AND NATURAL STONE ONLINE?