HISTORY OF MARBLE, GRANITE, AND NATURAL STONE IN CONSTRUCTION:
THE CONTRIBUTION OF BHANDARI MARBLE GROUP, INDIA:
Marble, granite, and natural stone have been used for building and construction since the beginning of civilization. These stones have been distinctly prestigious throughout history and have been used in the construction of palaces, monuments, and the most luxurious buildings. Because of their unmatched elegance and classic beauty, these stones have been the symbol of luxury and sophistication for a very long period of time now. The trend of these eye-catching building stones never fades away which makes them the most evergreen stones. Even today, marble, granite, and natural stone are as popular as they were in the olden times. Apart from their highly unique appearance and incomparable mesmerizing looks, what makes them stand out is their durability and very long lifespan. In modern times, we now often look for something more than just a beautiful appearance, we look for resistance to damage and durability in building stones. In this case, marble, granite, and other natural stones become the perfect choice of building material for any project.
HISTORY OF MARBLE IN CONSTRUCTION:
Marble is and has always been the most popular natural stone. Since historic times, it has been seen as a symbol of the high-end class and ultimate luxury. Some of the most famous historic monuments have been built using different kinds of marble. In many parts of the world, marble was one of the first stones to be used in building various monuments, sculptures, palaces, and elite class buildings.
It is believed that the use of marble in various architectural projects dates back to the ancient Egyptian and Mesopotamian cultures. Because of its remarkable strength and weight-bearing capacity, marble has been used for building columns as well as support for various majestic and fantastic works. Many of the most ancient buildings have been built completely using marble. Marble has been used for thousands of years to construct magnificent architectural projects.
THE USE OF MARBLE SINCE HISTORY- IMPORTANCE OF MARBLE IN GREEK, ROMAN, AND EGYPTIAN ARCHITECTURAL HISTORY:
MARBLE IN GREEK HISTORY:
Marble was referred to as the shining stone in ancient Greece and was used extensively for artistic and architectural purposes. The main sources of marble were believed to be the quarries in the Aegean islands. Marble, especially white marble was used extensively for making statues and sculptures and many of these still stand unharmed by the forces of nature and man.
THE ATHENIAN TREASURY:
The Athenian treasury is believed to be the very first building built entirely using marble alone. It was constructed during the sixth century.
MARBLE IN ROMAN HISTORY:
In ancient Rome, marble was used popularly because of its beauty and elegance. In spite of the lengthy mining procedures, it was used quite extensively by the Romans. Most buildings in Rome were also made of white marble and various statues and buildings were made entirely of marble. Colored marble was used for flooring in temples, palaces, and community theatres.
MARBLE IN EGYPTIAN HISTORY:
Marble was used extensively with gold for decorative purposes in ancient Egypt. Marble utensils were placed in tombs which also held the organs of the pharaohs in the belief that they would need them in their afterlife. Marble has also been used in the Aztec pyramids.
Bhandari Marble Group provides all kinds of historic marble types in the best quality so that you get an opportunity to experience the magnificence of world-class marble. Not only exotic marbles but many different kinds of Indian marble are also provided by us.
THE HISTORY AND USAGE OF GRANITE:
Granite too has been used since historic times. It was first mined in the 1750s in Scotland. The scant reserves of granite then, made it a very rare and expensive building stone. It is believed that it was also mined in the ancient city of Aswan and used in the construction of monuments, tombs, and for making columns. Even the Romans admired the beauty of granite and used it because of its charm and durability.
BEST QUALITY GRANITE BY BHANDARI MARBLE GROUP:
Bhandari Marble Group provides premium-grade granite stone while maintaining very competent prices. We serve brilliance in the form of natural stone and believe that making your project perfect is our mission. Various types of granite-like Black Granite, White Granite, Red Granite, etc. are offered by us in the best quality one can find.
THE HISTORY AND USAGE OF NATURAL STONE:
Natural stones have been used since the beginning of time for various architectural and artistic purposes. Limestone, sandstone, etc. are some of the most popular natural stones. Not only have these stones been used famously in many ancient Greek and Roman monuments and statues, but in India itself, natural stones have been used for a very long time for building majestic architectural structures.
Bhandari Marble Group has created history in the field by providing quality natural stones for several decades. The trust that our buyers have put in us is not without reason and we greatly appreciate their faith in us. Your trust in us has always been our motivation.
CONTRIBUTION OF BHANDARI MARBLE GROUP- THE PIONEERS IN THE HISTORY OF ITALIAN MARBLE IN INDIA:
Bhandari Marble Group was established in 1631 and has been serving absolute brilliance ever since then. The dedication of our forefathers paved the way for them to go to Italy in search of the best quality marble and natural stone.
Our vision for the natural stone industry in India made it impossible for us to let building and construction in India is seen as limited to only a few types of Indian marbles. So, our forefathers went to Italy and did a massive amount of research and development to find new and improved kinds of natural stones, especially marble.
After arriving back in India, they wanted to utilize the natural resources of India to the maximum which made them do a lot of research and development on various kinds of Indian Marble which are very popular today and are highly demanded building materials. Some of such Indian marble types are Dungri marble, Makrana marble, etc.
To utilize the natural deposits of building stones in Kishangarh, Rajasthan which is known as the marble and natural stone hub of India, and is also the city where Bhandari Marble Group is based, the most sophisticated machinery of that time was installed and the best quality natural stones were mined and processed. We still carry this legacy forward and do our best to provide the finest quality marble and natural stones.
MAKRANA MARBLE FOR TAJ MAHAL SUPPLIED BY BHANDARI MARBLE GROUP:
Our forefathers provided the best quality Makrana marble for one of the most prestigious monuments- The Taj Mahal. Built with beautiful white marble, the Taj Mahal is one of the oldest monuments in India and still stands as great as ever. This is standing proof of the remarkable strength and incredible durability of marble which make it the evergreen natural stone.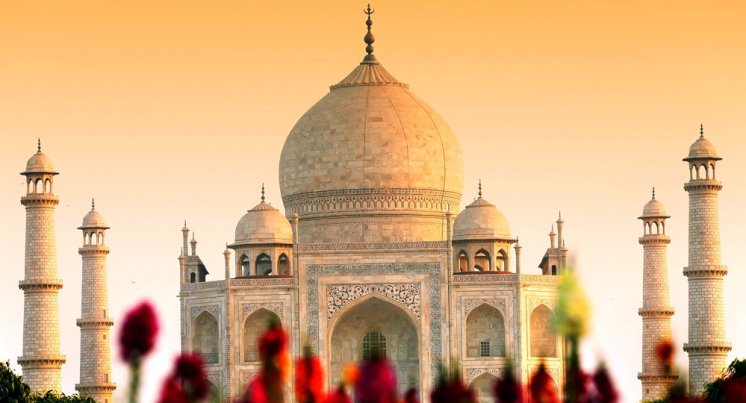 WE INVITE YOU TO JOIN OUR LEGACY:
Bhandari Marble Group is the trusted choice of countless architects and interior designers who have experienced the unmatched quality of our products. We invite you to join our legacy and seize the opportunity to experience quality like never before. You can visit our product showroom in Kishangarh, Rajasthan and you can also visit our virtual showroom or read our e-book to know more about us and our products. You can also contact our customer care executive at any time to seek personal assistance and guidance for free.
So, don't miss the opportunity to join the legacy of Bhandari Marble Group.
WORLD'S TOP AND INDIA'S BEST MARBLE, GRANITE AND STONE COMPANY
ADD BY EXPERT AND EXPORT TEAM OF BHANDARI MARBLE GROUP. CONTACT US ON; +919829040013, +919672941111.
HISTORY OF MARBLE, GRANITE, AND NATURAL STONE IN CONSTRUCTION