GRANITE FOR FLOORING ELEVATION DECORATION COUNTER TOPS AND STAIRCASE BY BHANDARI MARBLE GROUP INDIA RAJASTHAN KISHANGARH.
BHANDARI MARBLE GROUP'S Best Quality Granite
Stone Perfect for Elegant Interiors, Exterior, and decoration for home, villa, Hotels, and projects.
Product Portfolio
Bhandari Marble Group is a renowned manufacturer, Supplier Importer, exporter and wholesaler of marble, granite and natural stones. Bhandari Marble Group product range includes Marble, Italian marble, Imported marble, Makarans marble, Granite, Imported granite, Sandstone, Limestone, Elevation stone, and Marble Handicrafts Mandir, jali, statue, fountain, etc. These products are procured from reliable vendors, which design these in compliance.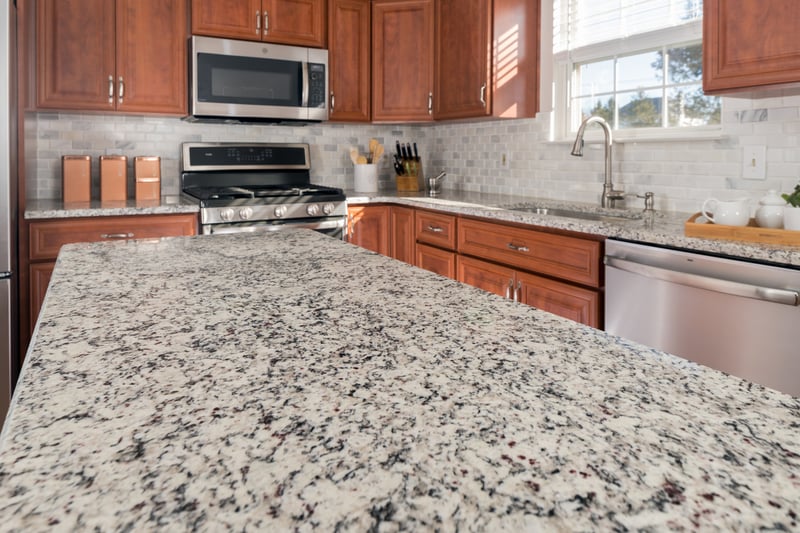 Bhandari marble group
Why choose Bhandari Marble Group for your next Enthralling Project?
• Qualitative Range of Quality products
• Expert professionals, Experienced R & D department
• Large production capacity & Ability to fulfill bulk orders/requirements
• Customer-oriented approach & Timely delivery
• Ultra-modern infrastructural facility
• Cost-effectiveness of the entire range
• Ethical business policies
Where are Granite and marble found in India?
It is more often used as dolomite lumps for chemical and industrial uses. Indian white Granite is found in Rajasthan India, Indian Marble's most quarries are situated in Kishangarh it is 60 km far from Makarans, Rajasthan India. This Indian white Granite is known by name in all over the world.
Which is the best quality Granite in India?
Kishangarh, Rajasthan marble is one of the best white Granite in India they come up as the best choice for interiors due to their elegance, light, and warmth.
Which city is famous for Granite and marble in India?
Kishangarh is also known as the Granite and marble city of India because of the presence of Granite rocks in the surrounding , which makes it a world-famous and unique marble center.
BHANDARI MARBLE GROUP
Our Infrastructure
Since 1631 the commencement of our corporation, Bhandari Marble Group has a strong and well-equipped infrastructure unit. Our infrastructure unit is fully supported by our skilled and experienced professionals.
BHANDARI MARBLE GROUP TEAM
Our Team
Bhandari Marble Group is supported by dedicated and talented professionals, which have a vast knowledge of this domain. These are employed by our senior managers after testing them on their qualifications and experience.
Bhandari marble group
Quality Standards
Keeping all quality industrial recommended quality parameters and standards as our prime focus, Bhandari Marble Group manufactures our entire range of products. For quality approved delivery of products.
Our home villa hotel hospital and projects is not a stranger to granite. It is used extensively as a kitchen counter-top, bathroom sink table, or pathway and Staircase sills mainly because it is strong and resistant to heat and stain. It is better than ceramic or porcelain tiles, so not all can afford to have it to cover the floor. But if the house has a staircase, imagine how elegant it will look when ceramic tiles end to making way for granite staircase rise to add elegance and make it the classy space. However, as a BHANDARI team, we feel lost when out on stone shopping. What to choose. how to install… what's best for your home villa hotel hospital and projects there are many questions that need an answer. So to help you out with your endeavor, we have brought for you a few selected tips and basic assistance tips to guide you and help you choose the best for you. Have a look!
Polished Granite on the stairs
Granite stone reaches the BHANDARI factory as a large chunk of stone where it is cut in slices and pieces according to needs and demands. The process of finishing, polishing is the most common one, to make it shine begins after the cutting and slicing are done. Polishing is a long procedure and is done till the stone shine on its own and the surface becomes smooth. The final product is flat and shiny smooth and is most commonly fitted in the kitchen, bathroom, and of course staircase. However, granite is quite slippery so be careful while using the granite staircase. Make the edges elevated with longitudinal beads and keep the stairs dry to avoid any accidents. Though polished granite looks beautiful in all its shades, black granite stands out because of its classy style.
Honed roughness of granite
The slice of granite is polished but is given a rough finishing and lacks a high degree of reflection like a polished one. The desired result is obtained by using sand to make the surface abrasive but smooth and without scratches.
Brushed finishing of granite
Stairs
Brushed finishing is achieved by treating the stone surface with steel brush which leaves it with a smooth surface but a little rough and less shiny and slippery than the polished granite. It is ideal for outdoors and barbeque area, but not exposed to direct rains or wet zones.
For wet areas or complete outdoors, the best granite finishing stones are blasted and flamed.
Shot blast granite or Non-slip granite for outdoors
To make the granite stone slip-resistant, the stone is treated with sand that makes it rough. The final product is rougher than the levigado but less rough than flamed granite.
Bush hammered finishing on granite staircase
This finish is purposefully attained on small slabs of polished stones to make it slip-proof. The finishing is achieved by beating the surface with the tip of small hammers that leaves mini holes on the surface. The end result resembles naturally weathered rock with a lightly textured surface. It often makes the color of the stone lighter.
It is the most aggressive of all and is done by giving the stone thermal shock by heating the stone in intense heat under a controlled condition and finishing process making the granite stone look rustic with a grainy touch and color to changes. This finishing is best for outdoors and doesn't become slippery even in wet conditions.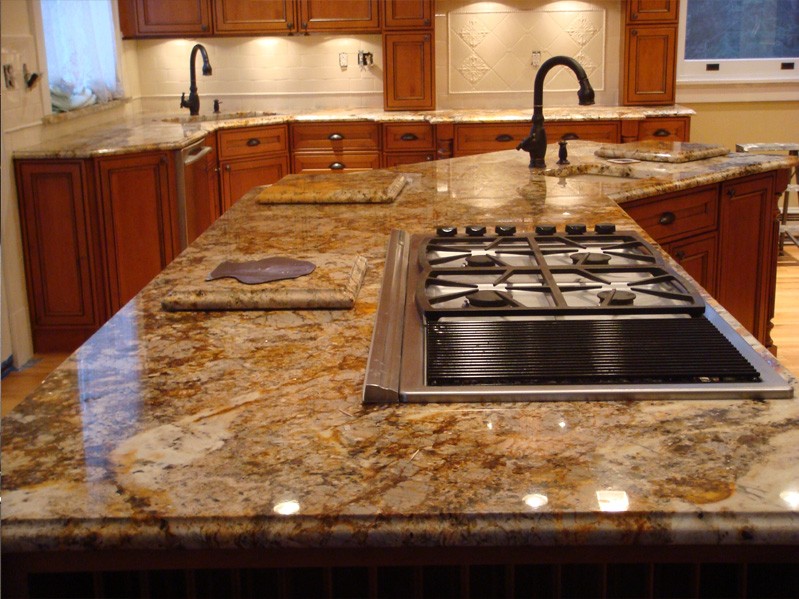 Modern Home villa hotel hospital and projects
Types of Granite stone.
Granite is a natural rock but varies in composition and color depending upon the area from where it is mined. In its natural form, granite is usually light-colored and has grains in the rock that are visible through naked eyes. It is formed when magma crystallizes below the earth's surface; however, the granite we use in our home is made from quartz and feldspar. It gets its unique look from other minerals present in it. Though usually found in white, grey, or pink, it gets its uniqueness from darker grains visible on it.
​The most common dark and light-colored granites in use are Black and White.
Black Granite comes from India and is extremely hard and has cream and tan grains. The pattern varies in each slab and hence it looks amazingly unique.
Black and White Granite comes from India and resembles marble. However, its porosity is less than that of marble and hence can be used is a staircase and flooring since there will be less chance of stains and water damage.
​Dark-colored Granites
For Modern home villa hotel hospital and projects
Darker shades of granite are ideal to highlight and guide the attention to the best part of the home décor. For dark shades, we have granites like the red color, green, and Absolute Black.
Add by expert and export team of BHANDARI MARBLE GROUP INDIA RAJASTHAN KISHANGARH.