Italian Marble is the material that has mostly used for decorative purposes. Many kinds of materials have been on the market most of the time, instead of Italian marble others are no longer available due to some limited resources. Because of our latest technology and upgraded knowledge it has become the most admired material in the market. It is the material that is most widely used for the flooring and mainly used for bathrooms as floor tiles. It is one of the largest selections of stone all over the world. It provides the richest visual appeal and high shining to that area.
It is very soft and scratch-resistant. It makes a very beautiful and powerful impact on the flooring. It is also one of the most durable materials and best suited according to needs. It offers the class appeal for houses and offices. We are the manufacturers, dealers, and suppliers of Italian marble and tiles. We provide a very good quality of marble. It can be used for flooring, bathrooms, hotels, restaurants, resorts, business offices, schools, colleges, shopping malls, and hospitals, etc.
We deal in Italian marble, tiles, Italian floor designs, flooring, prices, statues, and stones, etc. Get the high-quality Italian marble from Bhandari Marble Group at the best prices.
SOME FACTS ABOUT INDIAN AND ITALIAN MARBLE
Italian Marble and Indian marble both are durable, heat; fire & scratch proof and comes with a number of colors and patterns so both are a good options for flooring. Italian marble is known for its aesthetic impact on interior design. The most popular white Italian marble varieties are Carrara, Calacatta, and Statuario.
Indian marble V/S Italian marble
Indian marble is quarried from the states of Rajasthan, Gujarat, Andhra Pradesh, and Madhya Pradesh, while Italian marble is quarried from Northern Italy and is usually available in slabs. Italian marble has a very high luster, as seen in this image, and is a very soft stone with a crystal-like appearance.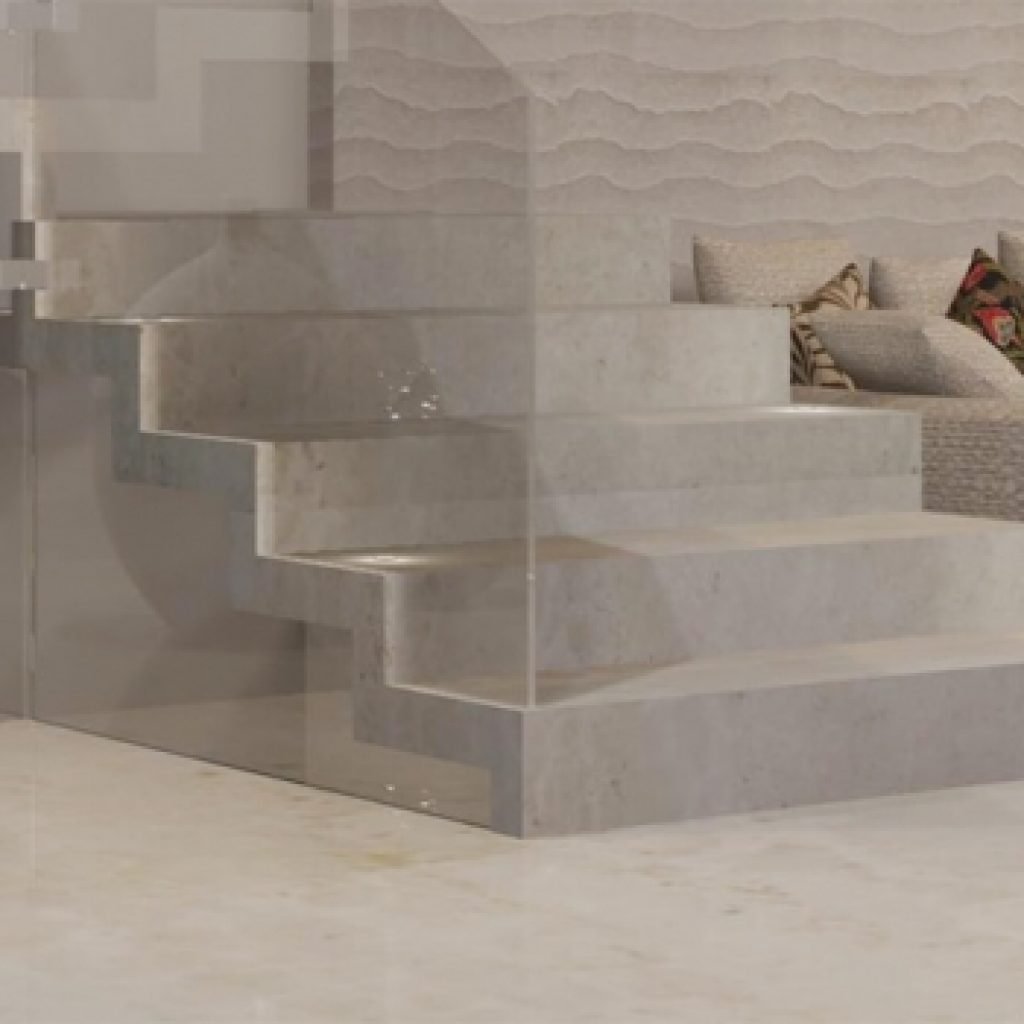 Italian Marble
Thickness Min Price Max Price
16 mm Rs 200/Square Feet Rs 400/Square Feet
17 mm Rs 250/Square Feet Rs 650/Square Feet
18 mm Rs 220/Square Feet Rs 1000/Square Feet
20 mm Rs 220/Square feet.
Italian Marble gives a rich appearance to the house floor, walls, Kitchen, rooms, and bathroom with its beautiful color, special luster, and strains. Because of its elegant visual, it is commonly used for decorative purposes in hotels, offices of multinational companies, restaurants, resorts, shopping malls schools, houses, and other industries.
Italian marbles are highly durable and have a long life. These marble's raw stones are imported from Italy in India and have high demand around the world. These marble stones are really very good. The most famous type of marble is Perlato, Dyna, and beige marble.
BHANDARI MARBLE GROUP India is among the best dealer, suppliers, and manufacturers of Italian marbles in India. We have various designs, colors, patterns, and sizes of this product. We deal with tiles and slab. Italian Marble price may vary according to its quality and color, but we promise our clients that the quality and services provided by us will be better than others.
Italian marble comes in an array of texture and color but with a restricted variety that includes white-colored Statuario marble, golden-hued Bottochino marble, and light grey Carrara marble.
Imported Marble Suppliers & Manufacturers Bhandari Marble Group
Italian marble of our Spanish, Turkish, Portuguese, and Italian marble is guaranteed to bring out the character of your interiors. We're shopping for natural stone for our kitchen remodel. We like marble and were told that we have to go with Italian marble. We're just wondering why. What's so great about Italian marble is it really better than marble from other areas
It is true that the most famous marble in the world comes from Italy, specifically the Carrara region. This is where artists such as Michelangelo and Donatello used Calacatta and Statuario marble to create some of the world's most treasured works of art that have withstood the test of time. Italian marble is in high demand. It's beautiful, durable, and brings with it a reputation for luxury. For this reason, many prefer authentic Italian marble.
Italian marble is considered to be superior by many due to its purity, durability, and beautiful white color. The fact that many buildings, sculptures, and other works of art made centuries ago out of Carrara marble still exist today is considered a testament to its longevity.
Part of the reason for the purity and durability of Italian marble is the way it was formed. Marble is basically crystallized limestone. When limestone a sedimentary rock is met with high temperature and great pressure, large crystals form and bind together to create marble a metamorphic rock. The intense heat destroys most of the impurities once found in the stone. Left behind are large sections of white marble with varied colored veins running through it. The color and boldness of the veins vary with the amount and type of minerals that are present in the limestone. This naturally varies based on the location of the marble, making every marble slab completely unique.
Another reason that Italian marble is thought to be superior comes simply from the rich stone working heritage of Italy. They were the first to streamline and perfect quarrying methods still used today. We are the best Italian marble suppliers which provide the latest marble slabs, blue pearl marble, Italian Marble Flooring. The Italians have set very high standards for quality control and do everything with precision. In fact, Italians are still thought of as some of the most skilled cutters and carvers in the stone world today.
Marble Furniture & Décor
Join us on a journey of discovery through the most precious varieties of marbles, enchanted by unexpected colors and veins. From precious white Carrara marble to absolute black marble, this stone is always an exciting choice for contemporary furniture and décor.
Marble is a stone that has a soul; chalky white surfaces and delicate veins exude purity, elegance and set it apart from other natural stones. Through its unique characteristics and diverse textures, marble has been prevalent throughout history and continues to maintain its popularity when it comes to the crafting of furniture, flooring, lighting, tabletop, and décor.
Being a metamorphic rock, marble is formed when sediments crystallize under intense heat and pressure. Perhaps the most fascinating characteristics of marble are the naturally formed translucent surfaces and easy-to-carve composition. Hence marble has been a stone of choice for artists, architects, and sculptors since antiquity.
The characteristic swirls and veins of many colored marble varieties are usually determined by the various mineral impurities. As a result, there are no two identical designs, like a fingerprint. Even though colors might seem similar, there's no other piece of marble with the exact same veining which makes this material truly unique.
The Story of Italian Marble
Italian marble is a truly extraordinary stone. A tradition carried on for centuries right from the Roman Empire to the Italian Renaissance, Italian marble is unparalleled and unique. Italian marble artists are known to be the best-skilled cutters and carvers of stone in the world. For this reason, handmade marble from Italy is highly valued and appreciated worldwide.
The enduring and long-lasting nature of marble made it the ideal material of choice to build majestic sculptures and buildings. The spectacular Cuomo di Milano, one of the largest Gothic cathedrals of Italy, is built with a unique quality of Candoglia marble, extracted from Lombardi and quarries.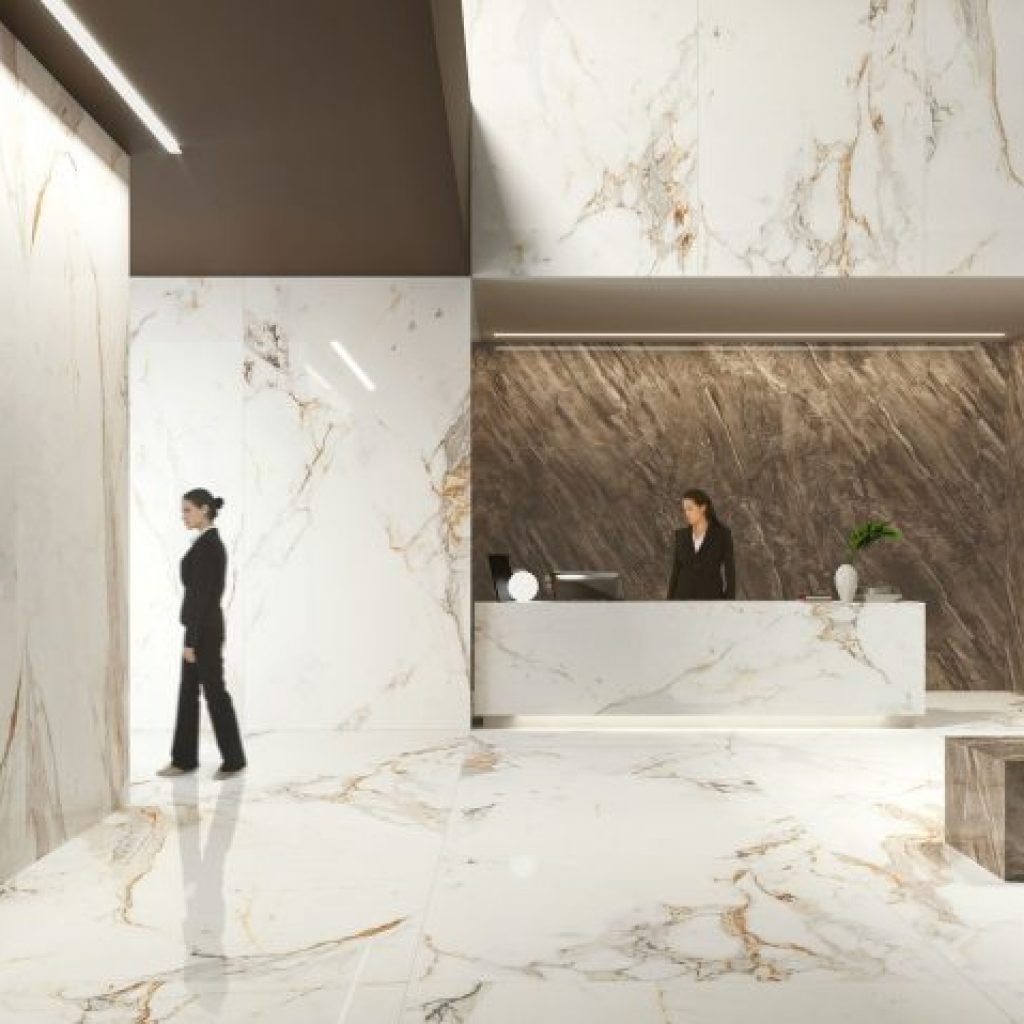 Indian marble Vs Italian Marble
When it comes to marble, you have two options that are immensely popular in Indian homes. Both Indian marble and Italian marble are amazing choices for your flooring or surface top needs. But how do you pick the right marble that's perfect for your home and budget? While there's a lot of info out there and it's easy to get overwhelmed, here are the basic differences you need to know between Indian and Italian marble.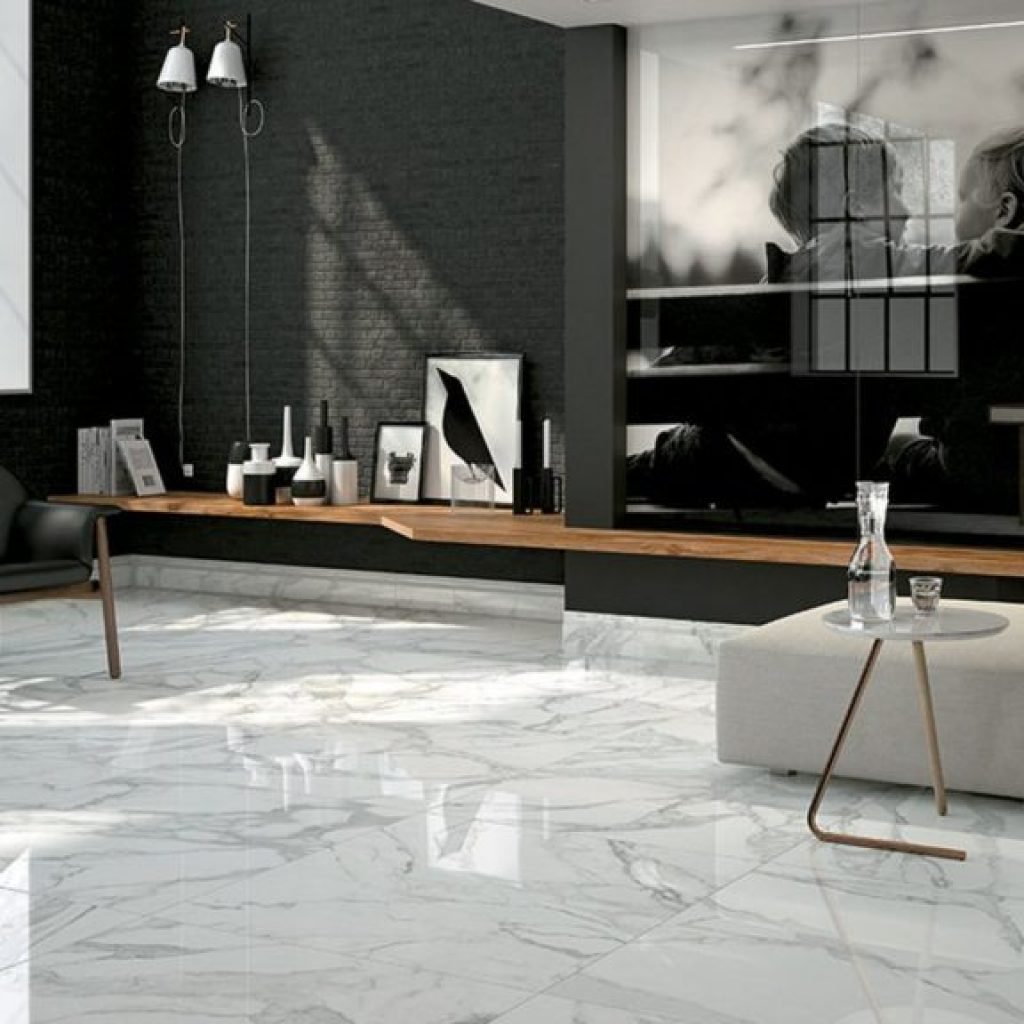 Let's discuss the options
Indian marble is quarried extensively in North India. This makes it a cost-effective choice with a wide variety of colors and textures. On the other hand, Italian marble is quarried in Italy and is now easily available in India as well. It is widely appreciated for its high luster and imparting visual appeal to the area where it's used.
Popular Types of Indian and Italian Marble
Indian marble: It comes in an astonishing array of colors such as white, pink, yellow, green, red, and black. Some of the popular varieties include:
White Makrana marble famously used in the Taj Mahal
High-quality white Ambaji marble from Gujarat
The widely exported Indian Green marble
Onyx marble which gets its name from the thick bands of alternating color
Italian marble: Like its Indian counterpart, this comes in a variety of colors and textures. Though there are a few varieties which are instantly recognizable, such as:
The much-valued Statuario marble which is characterized by its white color shot with grey or gold veins
Golden hued Bottochino marble which seems to be lit from within
Light grey Carrara marble which features dispersed, fine, feathery veining
Let Discuss the Pricing of some different things made by marble
Indian marble: While the cost of marble varies from city to city and vendor to vendor, Indian marble starts from as low as Rs30 per sq ft for some varieties of Indian green marble. It goes up to Rs150 per sq ft for other varieties.
Italian marble: Since this is available in a wide variety, prices could range from Rs250 to Rs5, 000 per sq ft, and sometimes more.
Marble-flooring-living-room
The cost of laying both Indian and Italian marble is almost the same, which is between Rs30-100 per sq ft. Laying marble involves creating a base of cement and river sand before placing the marble slabs and therefore is labor-intensive.
Marble-flooring-kitchen
Sweep regularly to keep away dust and grit
Clean surfaces and floors with a mild detergent solution or a specially formulated marble-cleaning liquid
Rub or mop the floors gently; never scrub
Apply a marble sealer to create a protective barrier
Don't drag heavy objects over it
Mop up spills, especially acidic liquids like vinegar
Things that to watch out for Marble-flooring-bedroom
Ensure the marble slabs you buy are of the same thickness, ideally 18 mm and not less, else it may crack
Check for cracks and stains
Look at the marble slabs along with the sample pieces to get a rough estimate and avoid wastage
Take into consideration wastage due to breakage during transit
Indian and Italian marble have their pros and cons, as listed above, but it's best to choose what suits your needs. While building or renovating your home, you may have a particular finish in mind and a budget to follow. By keeping these points in mind, you can easily select the right type of marble for your house.
Let's look at Carrara marble, for example. Since it comes from only one quarry in the world located in Tuscany, it's in very high demand. This makes the price of Carrara marble higher than other marble types on the market. But be aware that since this marble is rare, it is also often duplicated, without the end-users knowledge.
Sometimes slabs will be cut and tagged as "Italian" when they may have been quarried in countries like China or Vietnam, then shipped to Italy for cutting and exported to the U.S. for distribution. The term "Carrara marble" should literally mean that the marble was quarried from Italy's Carrara region not just that it was cut there. So when you're shopping, be sure you ask a lot of questions to confirm that you're actually getting what you're paying for.
We have a very large selection of Italian marble in stock. Our experienced team of stone professionals can show you the differences between authentic Italian marble and other choices. And you can rely on us to always be forthcoming and specific about where your marble was quarried.
ITALIAN MARBLE COLLECTION AT BHANDARI MARBLE GROUP
The marble Bottochino has a natural beige color with unique brown veins. Perfect for outdoor flooring and wall cladding. This marble is quarried in Bottochino town so the name Bottochino comes from the place.
Bottochino Marble is one of the finest and luxurious products.
It is available in Random Slabs sizes of 3'6″ x 7'0″, 4'0″ x 8'0″, 3'0″ x 6'0″
Bottochino Marble is available in 15mm to 20 mm thickness.
CAN BE USED AT
Living Room, Hotel Lobby, Lounges, Counter-tops, Bathrooms
PRICE
Rs. 280/- to Rs. 375/- per sq.ft.
Grey William is a brown to grey stone with dark brown and grey shades sedimentary rock quarried in Italy. This stone is especially good for Exterior – Interior wall and floor applications, countertops, mosaic, fountains, pool, and wall capping and other design projects
Grey William is a marble with full grey & whitish veins, which is imported from Italy and Turkey.
It is available in Random Slabs sizes of 3'6″ x 7'0″, 4'0″ x 8'0″
Grey Williams Marble is available in 15mm to 20 mm thickness.
CAN BE USED AT
The Grey Williams Marble slabs are looks cozy in Living Room, Lobby Area, Bathroom, Wall Cladding.
PRICE
Italy Imported – Rs. 350/- per sq.ft
Turkey Imported – Rs. 275/- Per sq.ft
Royal Diana is beige color marble with thin & thick brown veins pattern. This is one of the most popular Italian marble for flooring in India. This pattern is also available in tile form with the size of 800mm x 1200mm by Kajaria with the name of Royal Dyna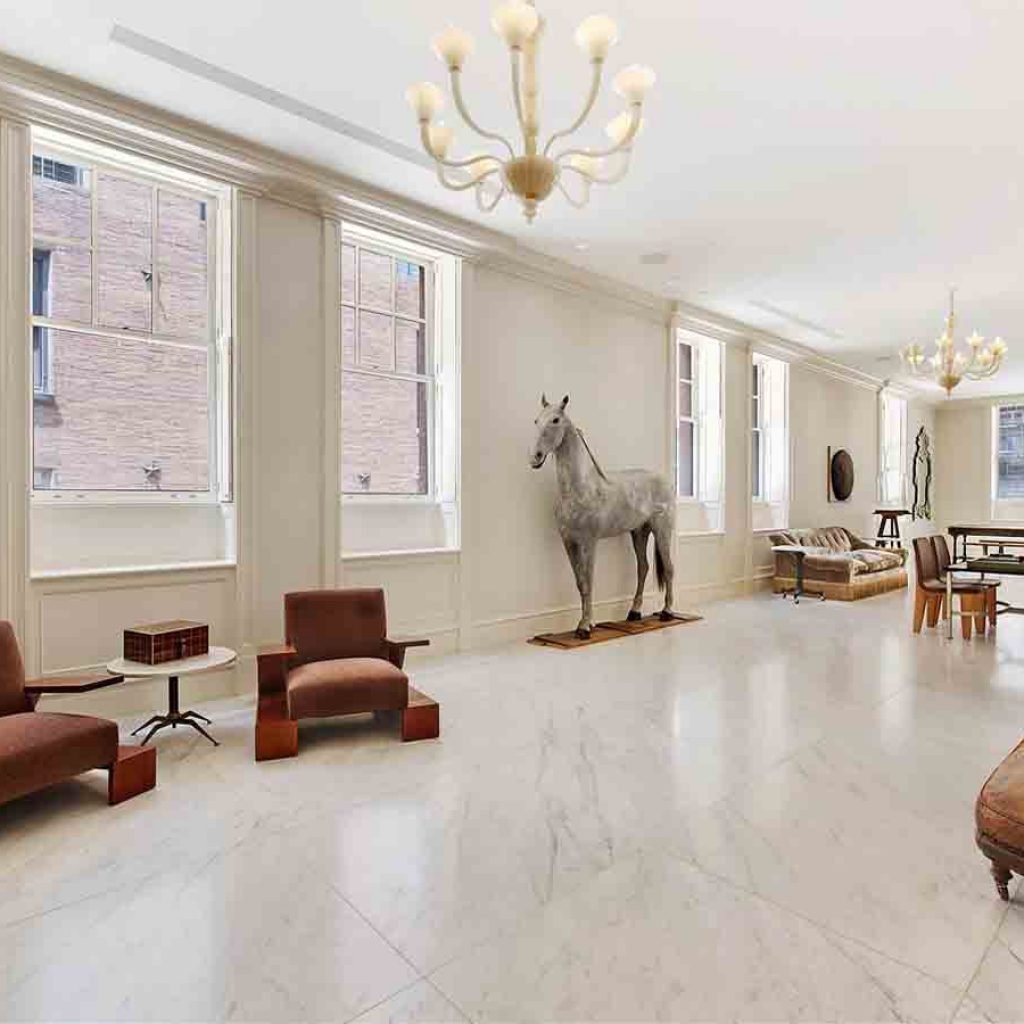 It is available in Random Slabs sizes of 3'6″ x 7'0″, 4'0″ x 8'0″, and 3 '0″ x 6' 0″
Royal Diana Marble is available in 15mm to 20 mm thickness.
CAN BE USED AT
Living room, Bathroom, Bedroom, Entrance area.
PRICE
Rs. 275/- per sq.ft.
Statuario is a stone with maximum white color & grey veins. This is one of the most beautiful marble in white color. If you want to give a unique pattern on your floor then Statuario is the option. It adds brightness in your room.
It is available in Random Slabs sizes of 4'0″x 9'0″ , 3'6″ x 7'0″ , 4'0″ x 8'0″
Statuario Marble is available in 15mm to 20 mm thickness.
CAN BE USED AT
Living Room, Kitchen, Reception, Bedroom, Lobby Area.
PRICE
Rs. 500/- to Rs. 3000/- per sq.ft. Depends on figure
The Rosso Verona marble is a red stone with unique brown veins. This rock is perfect for indoor flooring. Rosso Verona is an Italian Marble with red color, which is imported in from Italy and also called as Verona Red Marble.
It is available in Random Slabs size of 3'6″ x 7'0″ , 4'0″ x 8'0″
Rosso Verona Marble is available in 15mm to 20 mm thickness.
CAN BE USED AT
The Rosso Verona marble slabs are looks elegant in Bathroom, Lift Area, Reception Area, and Wall
Is Italian marble flooring Right for Your Home?
Italian marble is an especially attractive form of limestone that forms around mineral spring deposits. Its fibrous, marble-like texture and attractive earth-tone colors make it one of the most popular stones used for building materials. Historically, much of the Italian marble used in architecture and artwork came from the mountains of Italy, but today, most of the Italian marble sold is from India, Turkey, Iran, Mexico, and Peru.
Here's What You Should Know About Natural Stone Flooring
As a flooring material, Italian marble is typically sold in tile form and comes in a variety of earth tone colors, including tans, browns, rust, and beige hues. It is a very durable stone, and while it is easier to care for than some types of natural stone, Imported Italian marble is very heavy, and its porousness requires that you seal the surface regularly. It is not appropriate for all locations. But a properly installed and cared for Imported Italian marble floor can add a unique blend of mountain-born beauty to interior spaces.
Pros
Stylish but dignified
Durable
Adds real estate value
Cons
Expensive
It requires periodic sealing.
Imported Italian marble Flooring Costs
Imported Italian marble is a mid-range stone in terms of cost, but this puts it at the high-end in the entire range of flooring materials. An Imported Italian marble floor averages about $ 5per square foot for materials plus labor. Marble, by comparison, averages around $2 per square foot, and granite averages around $ 2per square foot. Laminate flooring, at the low end of all flooring materials, can be professionally installed for less than $1 per square foot. Like other natural stone, though, Imported Italian marble flooring can vary substantially in the price—from as low as $3 to as high as $30 per square foot, depending on the quality and finish of the stone.
Finishes can range from a natural texture the least expensive to a honed, polished, and sealed surface.
Maintenance and Repair
Maintaining Imported Italian marble is paradoxically both complicated and simple. Like other natural stone, Imported Italian marble has microscopic pores that can allow spilled liquids and staining agents to penetrate. This problem can be prevented by applying a penetrating sealer, followed by a barrier surface sealer. This dual treatment needs to be applied during installation, then periodically reapplied throughout the life of the floor. If you want to maintain a glossy surface, more regular resealing will be necessary.
But if it is kept properly sealed, Italian marble is quite simple to clean, requiring only simple damp mopping with a mild soap solution.
Hard tile materials such as Imported Italian marble are made to take a beating without showing significant damage from scratches, cracks, or chips. Over time, a weathering effect can occur, which is often prized for giving the floor a distinct character that evokes ancient architecture. This antique patina is one of the main allures of Imported Italian marble
With polished and honed materials, there is a greater risk of scratching, while natural-finish tiles are more resistant to damage and blemishes. Since travertine flooring is laid in tiles, individual pieces can be removed and replaced if they crack. This involves carefully breaking up and removing the damaged tile, scraping the subfloor, then installing a new tile with thin-set adhesive, and grouting the joints. If the surrounding floor has weathered, however, the patched area may not match exactly for some time.
Design
Imported Italian marble is one of the oldest building materials in existence, and a floor made with Imported Italian marble adds a sense of age and prestige to the home. At the same time, it has inherently dominant energy that draws attention in a subtle, subdued way, with mild tones found swirling in its hazy, shifting surface effects. Each piece is also a nature-formed work of earth art, creating a one-of-a-kind installation.
Thanks to its soft palette of colors, Imported Italian marble maintains a reserved dignity that is much more subtle than granite or marble. Available in tans and beiges, grays, and speckled off-white hues, these tiles can bring the towering dominance of earth to a flooring installation without overwhelming a room with dramatic colors.
Imported Italian marble Flooring Installation
Like other stone tiles, Imported Italian marble flooring is installed in much the same way as ceramic tile. A layer of cement board underlayment is applied over the subfloor, then the stone tiles are laid with thin-set adhesive, and finally, the joints are filled with grout. Grouting can be tricky with Imported Italian marble if the tiles have not been sealed since the grout can stain the material. When using unsealed tiles, it's best to apply a sealer before grouting.
While the installation techniques are similar to those for Italian Imported marble poses some unique difficulties. Because this material is very heavy, the floor structure must be strong and stiff enough to support the flooring without excessive bowing or flexing. Structural reinforcement is sometimes necessary. Italian Imported marble is a very hard stone, and ordinary tile-cutting tools are not sufficient to cut it. Instead, a power wet saw equipped with a diamond blade is used. Because of these installing Italian marble is a popular project; the work is usually left to professionals.
If you're installing a new floor, be sure to keep a few extra tiles so you can make perfectly color-matched repairs in the future.
Top Brands of Italian Imported Flooring
Imported marble flooring tiles can be purchased at just about any tile shop and even most home improvement centers. This is not a product that depends on manufacturing brands since the wholesalers that supply retail outlets buy their stone from the same quarries. More important is the classification of imported marble:
Polished: In this classification, the tiles are very glossy, since the stone has been polished for maximum smoothness and completely sealed. This is the best for resisting stains, but it is very slippery when wet.
Honed: This class of imported marble has been filled and lightly polished, but it still has a matte-like finish and is less slick and slippery than polished stone. This is the most popular stone for indoor floor use.
Tumbled: Tumbled Italian marble has rounded corners and edges, with an aged, antique look. It provides good traction underfoot but will need to be sealed against stains. It has a beautiful antique look but isn't very practical for heavy-use floors.
Brushed: Brushed Italian marble has textured by treatment with wire brushes to give the stone a matte surface.
Comfort and Convenience
Like most solid-stone materials, imported marble flooring tends to retain its temperature—it will be cold in winter and retain summer heat well into the evening. On chilly mornings the floor can be uncomfortably cold on bare feet. You can minimize this problem with area rugs placed in strategic positions. On the flip side, an Italian marble tile is a good option for flooring over radiant heating systems. Once the tile heats up, it is an excellent conductor that will gently heat up a room.
Travertine vs. Italian Marble Tiles
There are now many travertine tiles that do a good job of mimicking natural stone, including travertine. Italian marble tiles are quite hard and durable, and much more DIY-friendly than natural stone. While the appearance of travertine-porcelain is not exactly like natural stone, it can be remarkably close to the look of polished or honed Italian marble especially when installed by someone who takes pains to carefully arrange the patterns randomly. Stone-look travertine tiles are also less expensive, averaging $7 to $10 per square foot for professional installation—or half that if you are installing it yourself.
Is imported marble flooring Right for Your Home?
Travertine floor tile is a premium natural stone material that is well suited if you have an ample budget and want the antique elegance that this natural stone lends. But if you aren't willing to reseal the floor periodically, or if the lofty price puts you off, a stone-look porcelain tile is worth considering as an alternative.
What Every Buyer Should Know about Italian marble Tiles before Purchase
Italian marble is by and large beige or ivory in color; however, numerous varieties are accessible – from Silver, Scubas a compilation of beige and reds, Noce caramel to chocolate browns, and the prevalent Classic assortments white and grays. All Italian marble tiles are appropriate for use indoors, outside, and near water. Italian marble normally has a floor surface – these are frequently loaded with a resin or a sealer to fill the pores. In the event that the gaps are left open, these are named "unfilled" and the gaps ought to be sealed after installing it. Extremely prominent are the tumbled floor tiles – this tumbled finish is accessible for the greater part of the hues – exemplary, ivory, noce, and gold to give some examples. The tumbled stones are generally unfilled.
Italian marble originated from Italy and marketing in India, although we are able to mine it in our own Stone studio since India is rich in limestone.
Color – Italian marble is generally alluded to as 'Ivory' – they do have a slight yellowness to them and additionally light beige tones. Exemplary travertine tiles have a tendency to be more beige and tan while some hold cream shades. Noce or walnut is wealthier in color and is a more grounded stone than the lighter hues. Italian marble tiles are additionally accessible in rich brilliant tones such as reds, metallic silver, and darker shades.
Finishing – You will regularly hear these tiles alluded to as honed or tumbled. They have gaps, or pores, in them; this is a component of the stone that is shaped over its formation and is frequently filled with resin before the tiles are honed to give a smooth wrap up. At times, the pores may be left unfilled and later sealed during installation.
Tumbling – Tumbling is a procedure by which regular stone tiles are given a well-worn appearance. The tiles are put in a large tank with water and abrasives which is then turned on to vibrate – this is the "tumbling" procedure. Note that tumbled travertine looks somewhat lighter in color when contrasted with their honed ones. The edges are likewise rounder, and a portion of the corners or edges may be rougher.
We are owned and operates our own quarry – so we can offer some of the best factory-direct pricing to residential clients. We also offer wholesale pricing to builders and installers. Natural stones run in our blood – we have been operating our natural stone factory across generations. Its what we live to do, not just what we do for a living. Contact us to request any samples of tiles for your next projects.
Add by Italian marble, imported marble, Indian marble expert and Export team of BHANDARI MARBLE GROUP,
India,
Rajasthan
Kishangarh
Contact us
+91 9829040013
+91 9672941111
Things to take care of while buying for Imported Italian Marble