THE TRENDING WHITE AND GREEN MARBLE- DETAILED INFORMATION ABOUT PRICE, TYPE, TEXTURE, AND THEIR USES:
BY D. C. BHANDARI, CHAIRMAN, BHANDARI MARBLE GROUP, KISHANGARH:
In this blog, you will find interesting info regarding what is white and green marble, the geology of marble, types of marble available in India, etc. Marble are the first choice of many top architects, interior designers, builders and homeowners. What makes them so popular and highly demanded is the rare combination of ethereal looks and incredible durability. Many kinds of marble are provided by Bhandari Marble Group among which is white marble and green marble. These are two very popularly demanded marble types with the following attributes.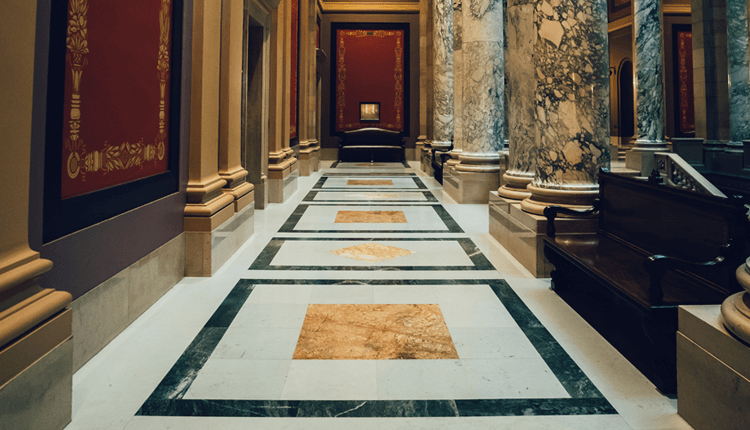 GEOLOGY OF WHITE MARBLE AND GREEN MARBLE:
Marble is a metamorphic rock, the formation of which takes place when limestone is exposed to high temperatures and high pressure. There is recrystallization of calcite and a more dense rock is formed.
Pure marble is white in color because of absence of any substances that can bring about a change in its color while green color in green marble is because of serpentine which comes from magnesium rich limestone or silica or dolomite impurities. These impurities are also recrystallized because of the high pressure and heat of metamorphism.
CAPTIVATING APPEARANCE OF WHITE MARBLE AND GREEN MARBLE:
White marble usually has a solid white or soft grey background with soft or dark grey veins which run across the marble. Pure white marble without any patterns are also available. These marbles provide a very peaceful, calm and subtle look with a touch of elegance and luxury.
Green marble possesses a very unique and eye-catching green shade and charcoal, black, grey or white veins decorating its surface. These marbles go best with colors which match the color of their veins. Green marble gives a very rare charming look to any project and also adds a touch of uniqueness in your project.
Most marble possess a shiny, lustrous surface which adds to the overall look.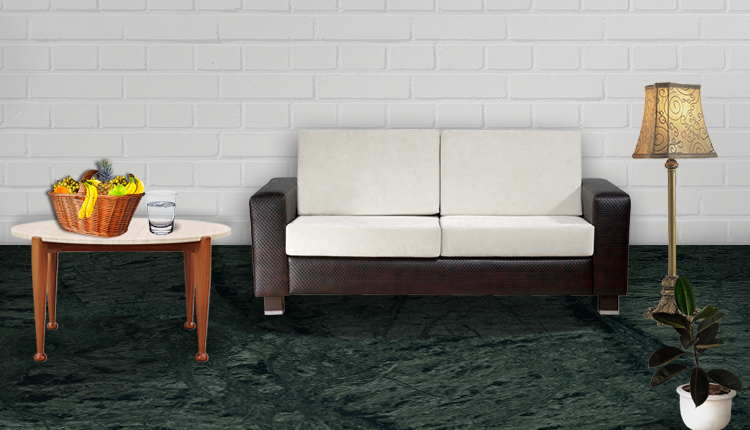 TREMENDOUS DURABILITY:
Marble combine captivating looks with immense strength and toughness. This natural stone is very durable and requires very less maintenance. Marble is not affected by every day wear and tear and is very long- lasting. Many historical monuments which were made of marble still stand unharmed by the effects of time and nature. This only proves how long lasting these stones are.
The shine and luster also is unlikely to fade away and if it is treated with care and regularly maintained, the surface will be smooth and shiny for a very long period of time.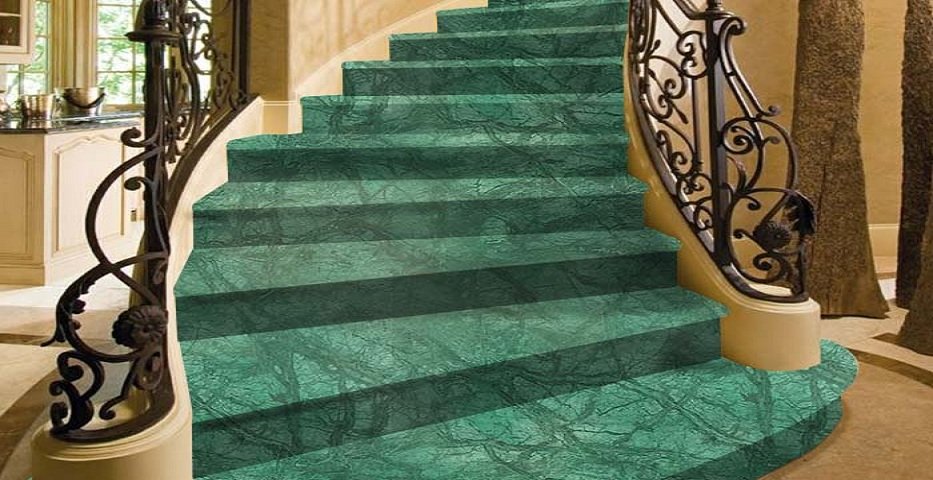 TYPES OF WHITE MARBLES AND GREEN MARBLE:
Both white as well as green marble are available in various types.
Some of the best known white marbles are Indian white marble, Italian white marble, Makrana marble, Calcutta white marble, White Sangemarmar marble, etc.
Some popular green marble types are rainforest Marble, Connemara marble, spider green marble, dark green marble, etc.
All types of marbles are provided by Bhandari Marble group in premium quality that is hard to find elsewhere.
TEXTURE OF WHITE AND GREEN MARBLE:
Marble has a granular texture because it has various equigranular calcite crystals. Both green as well as white marble are granular in texture and also have a highly lustrous surface to give a very beautiful look to any projects.
USES OF GREEN AND WHITE MARBLE:
Both white as well as green marbles are very versatile and because of their captivating appearance and remarkable durability, these are used for flooring, walls, countertops, etc. In almost any place be it an office, home, building etc. White and green marbles can be used to enhance any project's interior or exterior.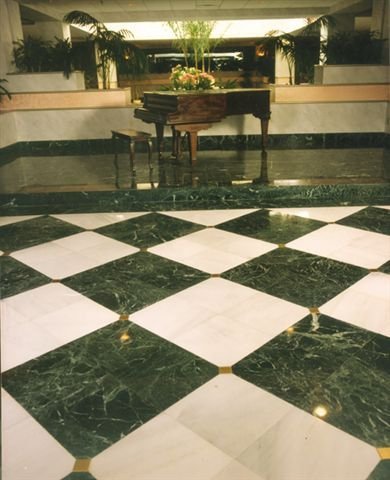 INDIA'S TOP AND WORLD'S BEST MARBLE, GRANITE AND STONE COMPANY
ADD BY EXPERT AND EXPORT TEAM OF BHANDARI MARBLE GROUP. CONTACT US ON; 9672941111.
THE TRENDING WHITE AND GREEN MARBLE