MOST PRESTIGIOUS, MOST AWARDED, LARGEST AND OLDEST NATURAL STONE, MARBLE AND GRANITE COMPANY OF INDIA- BHANDARI MARBLE GROUP INDIA:
CONTACT NOW TO GET A FREE CONSULTATION:
Bhandari Marble Group has been providing premium grade marble, granite and natural stones for almost a century now and has never failed to make their buyers say wow with joy. We understand the importance of your project and the vision you have for it which is why we do our best to make it become a reality just as you expect from us.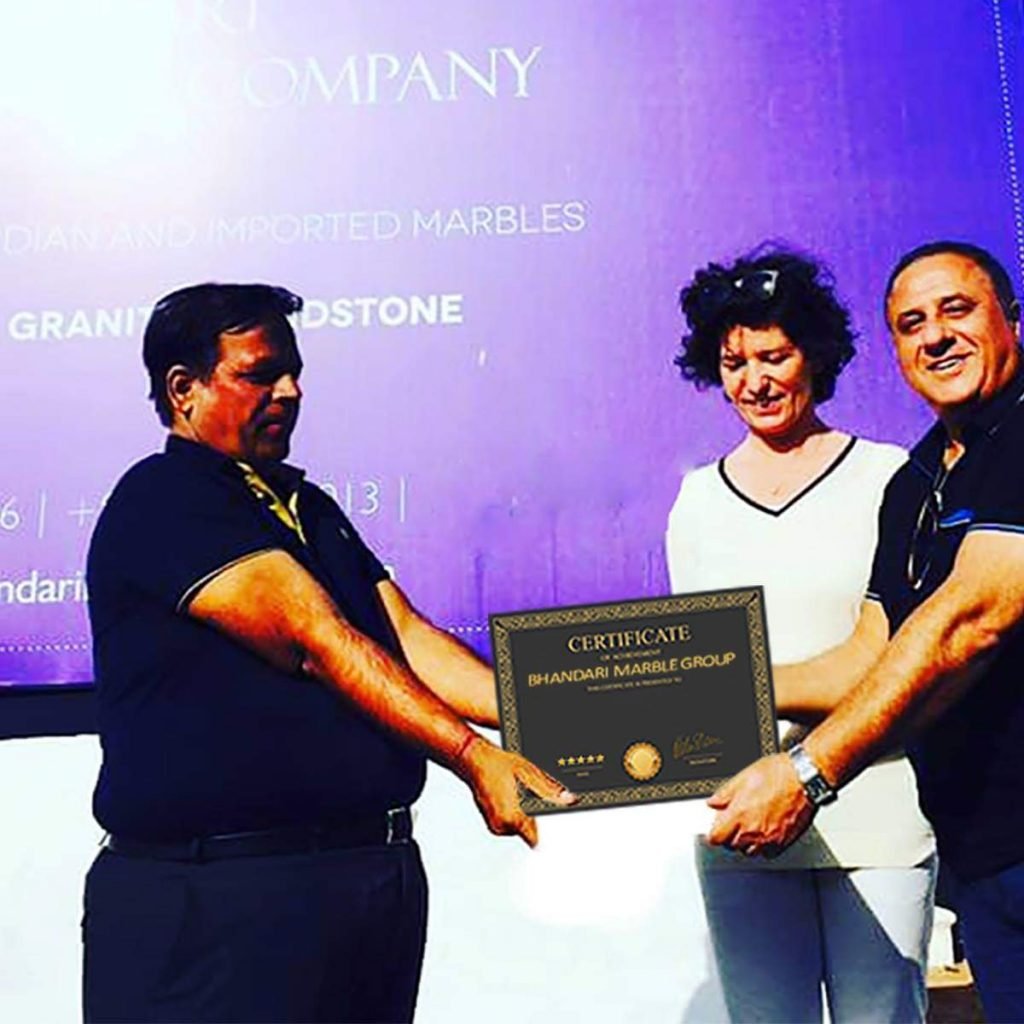 SYNONYMOUS WITH PRESTIGE AND TRUST – BHANDARI MARBLE GROUP:
Bhandari Marble group has earned the great trust of buyers and remarkable recognition in the natural stone industry not without a reason. Bhandari Marble Group is a government recognised company and has had decades long connection with world's top architects as well as interior designers. We are the most dependable manufacturers, suppliers and exporters and this is the reason why we have gained the valuable trust of so many architects and interior designers not only in India but also in many other parts of the globe. We have supplied best quality Marble, granite and other natural stones for world's leading hotel chains and contributed to the beauty of these incomparable projects. The lobbies, villas and patios of these projects are uniquely aesthetic and beautiful adorned with our high quality luxurious natural stones that determine the overall look and feel of the space.
MOST AWARDED NATURAL STONE BUSINESS – BHANDARI MARBLE GROUP:
Bhandari Marble Group is the most awarded marble and natural stone company and it is only because of our dedicated team and our customers that we have earned this title. We are leading a team of talented individuals who are working round the clock to serve our products across the world. No matter which time zone you belong to, Bhandari Marble Group's representatives are always there to assist you anytime you require.
We are tirelessly working round the clock to provide you with the best of our services and we provide free quotes and free assistance to you. Our team members would schedule an appointment with you and based on whatever type of project you are undertaking, we would assist you in deciding what stone suits your unique project the best and the stones that best compliment each other in terms of texture, color, etc. so that you are able to bring out the maximum beauty in your decided budget. We believe that this is what makes us deserving of the awards that we have earned.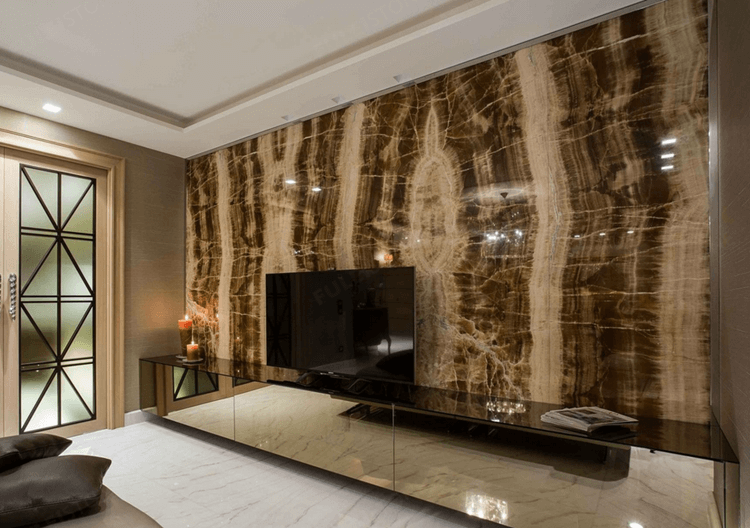 LARGEST NATURAL STONE BRAND:
Bhandari Marble Group is India's largest natural stone provider. From Hotel chains to homes, we provide marble, granite and natural stones for all projects. Our services are not limited to India but we provide equally good High quality products abroad too. We are based in India's marble hub, the city of Kishangarh in Rajasthan and the building stones for all projects be it villas, restaurants, hotels, offices or homes. We offer a wide variety of natural stones like different kinds of marbles, granite, sandstone, etc. all in only the best quality.
We are prominent suppliers of natural stones in India and around the globe. We are proudly the largest manufacturers, suppliers and exporters of Marble, Granite and Natural stones.
OLDEST NATURAL STONE BRAND:
Bhandari Marble Group is not only the largest, most awarded and most prestigious manufacturer and supplier but also the oldest in the natural stone industry. It was established in 1631 and our forefathers started providing natural stones for building monuments and palaces. Our forefathers provided the world famous makrana marble for the very iconic monument, The Taj Mahal.
Even today, It stands in all glory and mesmerising beauty, capturing the heart of whoever visits it. The fact that it is unharmed by the forces of nature and human activities is a living proof of the strength and quality of marble that we provide.
We are committed to quality and the prestigious Taj Mahal is a reminder for us to always follow the footsteps of our forefathers who inspire us to do better each day.
CUSTOM BUDGETS AND CUSTOM REQUIREMENTS:
Bhandari Marble group works on custom budgets and custom requirements. We understand that every project is unique and different and recognise the importance and need of providing custom services for each project. Based on the type of your project and the budget that you have decided, we assist in choosing just the right natural stone for your dream project to come to life.
We have established a whole new enterprise, The Infinity Luxurious Imported Marbles, dedicated just to provide customised products for your project because we value creativity and innovation. We are always here to help you and guide you personally and answer any questions that you may have. With many years of expertise and excellence, we believe that it is our duty to share our knowledge and expert tips so that you only choose the best and make the right decisions.
We work on custom aesthetics and you can reach out to us for any kind of assistance and we will provide our best services to you. You can also speak to our esteemed customer care executives for personal guidance.
RESQUEST A FREE CONSULTATION TODAY!
Reach out to us via email or customer support contact numbers to request a free on-call consultation which our team of experts who guide you with the right material, sizes, colours and complementing combinations for your next project.
Available for all BIG AND SMALL PROJECTS.
WORLD'S TOP AND INDIA'S BEST MARBLE, GRANITE AND STONE COMPANY
ADD BY EXPERT AND EXPORT TEAM OF BHANDARI MARBLE GROUP.CONTACT US ON; +919829040013, +919672941111.
MOST PRESTIGIOUS, MOST AWARDED, LARGEST AND OLDEST NATURAL STONE, MARBLE AND GRANITE COMPANY OF INDIA