ITALIAN MARBLE INTERIOR IDEAS CREATIVE IDEAS BY BHANDARI MARBLE GROUP
White with grey Statuario Carrara marble Yep, we said it, we never thought it would happen but our love for grey has been pushed out by white! And if you don't believe us, believe architects and interior designers. Not to boast or anything, but we did have a sneaky suspicion that the Pantone Color of the Year 2020 was going to be a White and grey line. It felt like it was time for. The 2020 white with the grey color is called Classic Statuario Marble, and it's just that: a classic Italian marble. It's clean and elegant but also really uplifting so works perfectly in a living room and in comparison to the last few years, it's a really easy color to incorporate into most parts of your home.
Cream and beige Italian marble Bet you the last time you wanted to redecorate a room beige or cream Flooring you were probably about But after a decade or two of being associated with tweens' bedrooms, cream or beige is most definitely back! There are, however, a few rules for mastering this cream color. First one beige, avoid anything that vaguely reminds you of a color Barbie would floor; blush-toned, muted cream is the way to go. And keep finishes matt – anything shiny and beige.
Inlay in Marble
A big player in the world of interior trends, let's take a look at Colourful inlay in marble stone in the Year 2020: Inlay work. It's great! Well, it's as soft and neutral as Colourful can get, but still, we like and it's perfect for small living rooms and other tiny spaces. It's a really versatile shade that seems to completely change when you combine it with different palettes. Bring out its cooler side by mixing it with steely greys or soften it up creams and even light pink.
Texture on stone
2020 trends aren't all about stone color either, we are seeing texture on stone increasingly being used to add interest to rooms too. A look that we are loving is layering up different textures on a stone in the same, or very similar colors. It's perfect if you are big on neutrals so need to find different ways to decorate your rooms without using too many colors.
Traditional stone in modern spaces
Look, we don't make the trends, we just report on them, so apologies if this offends anyone – but sandstone is back. Not familiar? It's essentially a traditional pattern on a light background. And you know what? We like it, especially if it's matched with contemporary pieces.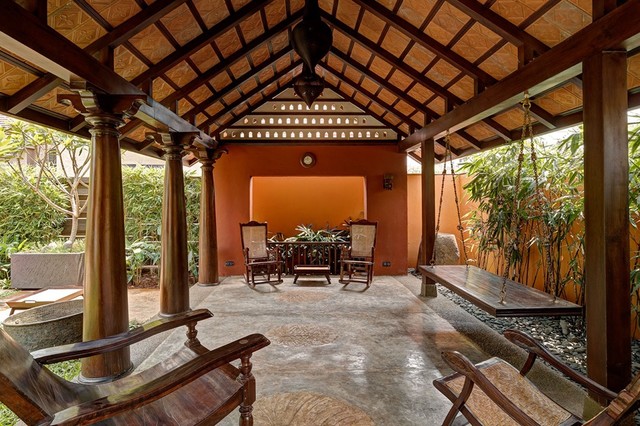 kitchens floor
You may have already had the ingenious idea to disguise a pantry behind an integrated floor or walls into a kitchen, but have you considered concealing your entire kitchen? Yep, that's a thing now, and it's become a huge design trend in the world of kitchen ideas this year. With Flooring spaces getting smaller and storage getting smarter, clean, minimalist kitchens are getting increasingly popular. Items that once cluttered worktops – Granite tops blocks, and sinks – can now disappear into stone and uninterrupted surfaces to make the most of all space available. Perfect for open plan kitchen diners or for small kitchen design, they are great for creating a streamlined look in a contemporary kitchen, too.
The home bar countertop We've been enjoying drinks indoors for quite some time now, pre and post-pandemic. And although lockdown restrictions have eased up a little, a home bar countertop is still a must in every home this year and beyond. Indoors, this is a practical and very Gatsby-like addition, – depending on which you go for – think bar countertop, chairs, and plenty of neon signs…While if you want something that feels more like an onyx, this is a great Counter top idea and one of the coolest ways to unwind.
Two-toned kitchen countertops
Say goodbye to stark white kitchens, colour is definitely creeping in again. And not just one colour, oh no, we've been seeing a huge trend in kitchen countertop in two different colours. Crazy stuff we know. A frequent iteration of the look includes using a darker colour for the countertop and a lighter shade for countertop and vanity top that sit higher up. Think dark black, neutral coloured above and a darker, dramatic colour for the kitchen countertops.
It feels like the world of interiors has been dominated by CNC design for, well, forever. We're not complaining, but there has been a shift away from clean, bare interiors towards more flamboyant decor. We are talking plenty of patterns, all the bold colors, and mismatched pieces of marble and granite. It's a tricky look to get right so make sure you check out our guide to working the CNC trend.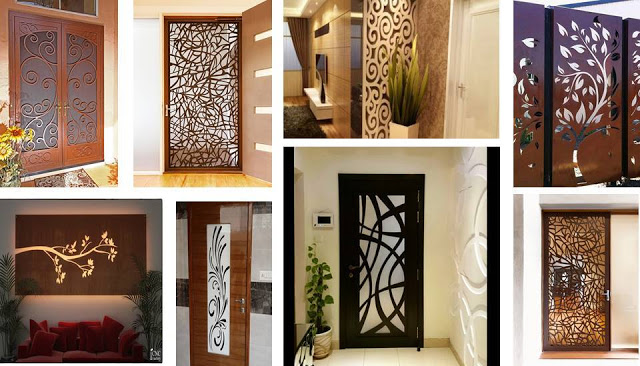 Crittall style windows and door sill
We are now seeing them used not just as windowsill and doorsill, but for extensions, room dividers, and even shower screens. We can easily see why everyone is obsessed with them in the home interior design world – the graphic look definitely taps into the industrial trend that's still going strong, plus they are a great way to bring a ton of light into space.
Onyx bathrooms Last year it was all about creating a spa-like bathroom at home, but in 2020 it's all about bathrooms ideas that are tough and functional – and of course super stylish. The easiest way to get the look is by using onyx marble which allows you to create the effect of a full-depth concrete finish on top of existing walls and countertops. Applying it is not a big job but there are lots of willing people out there to take away your money in exchange for making your bathroom look like it's not quite finished.
Curved marble handicrafts
A super popular Mid-century design, we've seen a major comeback of curved marble sculptural furniture, especially when it comes to upholstery. Curved marble handicrafts sofas and high-back armchairs in gorgeous rich white marble give an instant glamorous vibe and can make a statement even in the most simple of spaces.
Marble flooring and granite countertops Speaking of curves, they are creeping into other parts of our homes too, mostly in the form of fish scale marble tiles, but also on kitchen cabinetry with Granite. Whereas in fashion and beauty the whole mermaid trend was all about Marble and granite, the interior world seems to have gone down a bit of a more grown-up route and we love it.
Indian Statuario Marble
Cool in the '70s, tacky in the '90s and back with a bang in 2020. We have opened our arms to Indian marble once more and we aren't just limiting this finish to the floors, but are starting to take Indian marble to the walls, splashbacks, and even entire bathroom suites.
Statement wall cladding Forget about statement walls, in 2020 we are going to be looking to the stone wall cladding. Next time you have a no repaint, rather than just the Sandstone you are used to, try the cladding in a beige and golden color that contrasts your walls. You could go even bolder and stone tiles your fourth wall. If you are working with a smaller room, trying slate tiles your walls the same color.
BHANDARI MARBLE GROUP, an international marble, granite, and Natural stone group and leading digital online sale. CONTACT US ON;9829040013
Interior Ideas in Kishangarh