Granite
By Bhandari Marble Group
Granite is the oldest igneous rock in the world, believed to have been formed as long as 300 million years ago. Granite is also what's called a "plutonic" rock, meaning that it forms deep underground. Granite is the main component that makes up the earth's continental crust.
Where Is Granite Found?
India, Brazil, and Norway
Much of the earth's continental crust is made of granite, and it forms the cores of the continents.
Granite is a hard igneous stone that is formed over millions of years by volcanic activity. Magma flows from volcanic activity and slowly cools over millions of years. During the process, magma combines with various minerals including hornblende, feldspar, mica, and quartz to create its "crystal appearance.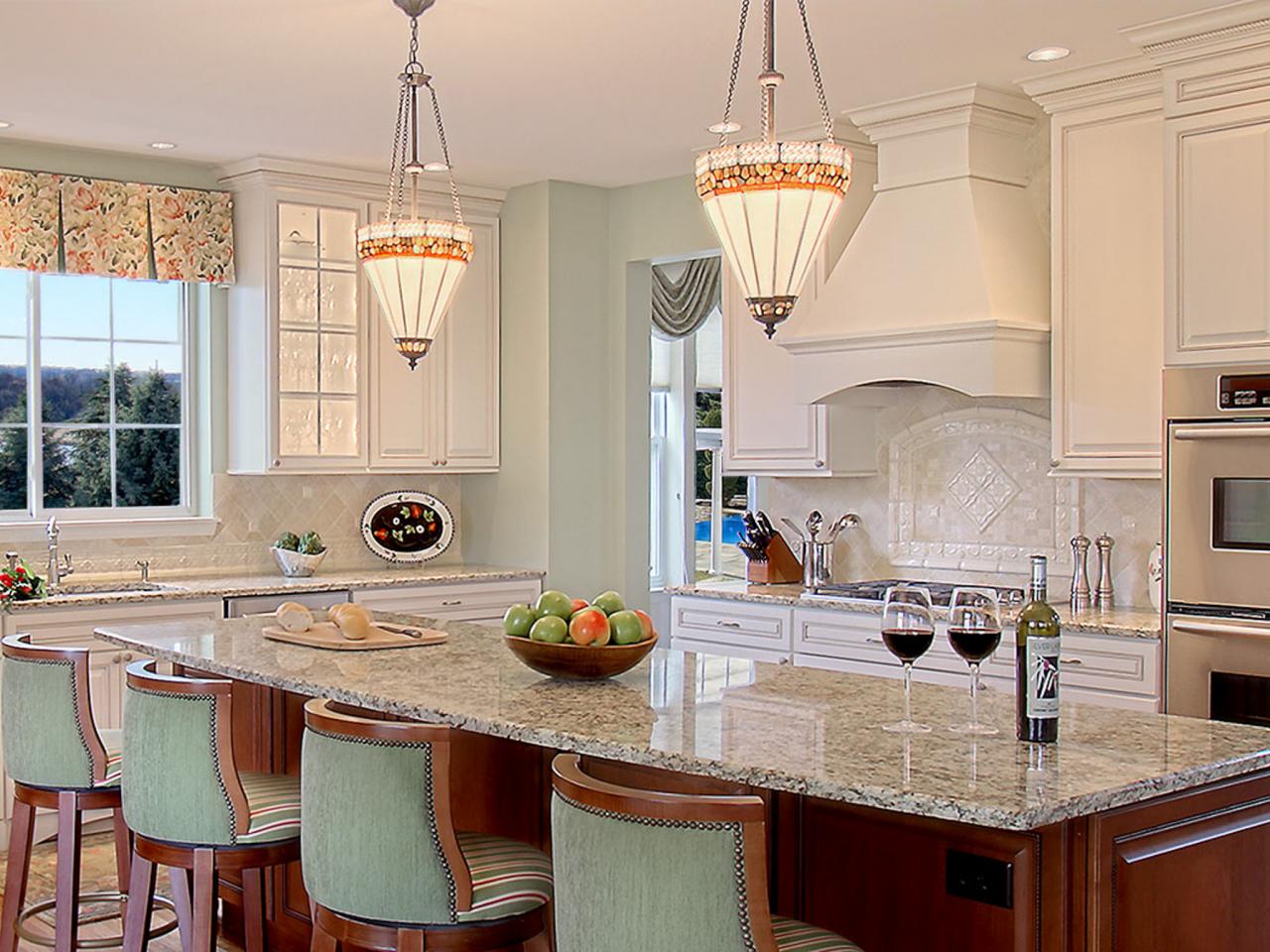 Between the beauty, durability, and multitude of other positive qualities granite has, it is not hard to see why so many homeowners choose the material to complete their remodeling projects. Despite being so popular, there are likely many things that you wouldn't happen to know about this magnificent natural stone. The following are interesting facts about granite. Granite has been used to build some of the most famous structures in the world. Natural stone has been utilized as a building material since the time of Ancient Egyptians. Some examples of structures built from granite include Mount Rushmore and the base of the Statue of Liberty. Examples of natural granite can be found in many places, from New Hampshire to the Yosemite Valley. Granite quarries exist both in India and locations worldwide, from Brazil and many other countries.
Granite can be found in many different colors and styles
When homeowners think of granite, many think of white granite, black granite or other common colors, like beige. Granite can not only be found in these colors but many more. Additional color options include pink, green, blue and others. There are also many different styles you can find granite in. From types of the stone that are solid in color to ones with speckles and/or veining, there will surely be something that catches your eye.
Granite is one of the easiest natural stone surfaces to care for. The only true maintenance you will have to worry about is cleaning and re-sealing, both of which are very simple processes. Always remember to use cleaners suitable for use on granite and/or natural stone. With most types of granite, you will only need to re-seal about once every year.
Granite can add value to the home
Granite is a highly desirable material in the home. Because of this, the natural stone can add value to your home – something that can be particularly helpful if and when the time comes to sell.
Granite is naturally porous Granite, like most other natural stones, is porous. This means that liquid and stains can pass through the pores and work their way down into the stone, causing damage and discoloration over time. To prevent this from happening, you will have to keep up on sealing.
What Can Granite Be Used For in the Home?
Granite can have many applications in the home, from kitchen countertops to bathroom vanity tops, backsplashes, fireplace surrounds and even outdoor surfaces in some cases. Although granite is a common building material in homes, there are many things you may not have known about it.
Granite Colors
The bright and beautiful countertop is favored for its creamy golden appearance with flecks of darker shades of grays, blacks, and browns among other neutral colors. The granite slab is quarried from India and is known for its medium variation. The base beige, honey, brown, white and light gray colors can provide a beautiful backdrop for any appliance color you may have or prefer.
Light and dark granite
Darker cabinets can make a bold backdrop for the creamy expanse of natural stone. Lighter cabinets will highlight the mineral flecks in the gorgeous granite slab. The veins that run through are faint. Yellow or natural wood cabinets can pop against a darker slab while black, dark blue or emerald green can showcase the lighter-toned granite slabs.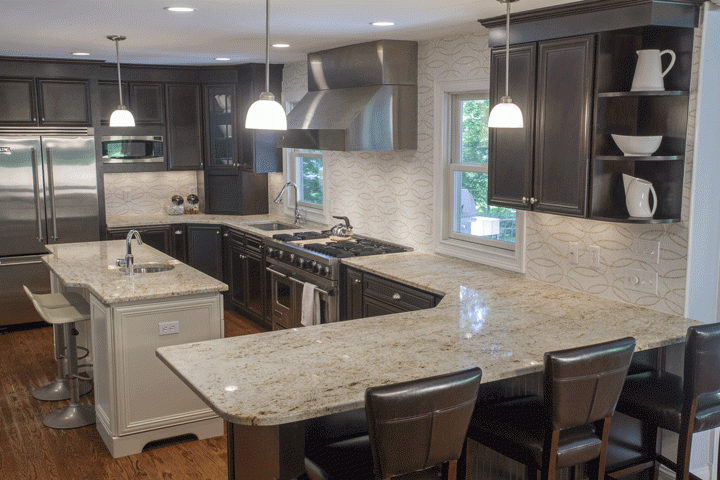 Dark and light granite
There are dark and light versions of granite. The dark granite is composed of white bedrock with deep brown specks and flecks that can appear almost black. The lighter version of granite is the creamier base with lighter brown specks sprinkled throughout the natural stone slab.
Granite
Most people are familiar with granite for its pink, black and white speckled look, and polished versions of the stone are commonly used as kitchen countertops, making it a cost-effective alternative to marble.
Unlike granite, which has pink flecks throughout, diorite is characterized by its black, white and gray mottled look. Because diorite usually does not contain quartz, it will obviously lack the visible crystals within that make granite so appealing, although polished diorite can offer a shiny surface sometimes used for counters or floor tiles.
What Exactly Is Granite?
Granite is a sturdy, natural stone, so it comes from quarries around the world. In case you slept through grade science or aren't budding geologists: granite actually starts as molten magma that flows into other rocks and cools there. The stone is naturally quite rough and textured, but when its ground and polished during the countertop manufacturing process, it becomes smooth with a lovely shine.
Where Can It Be Installed?
Granite is an excellent option for bathrooms. It is stain-, heat-, and scratch-resistant, which makes it a perfect perch for hairdryers, curling irons, lotions, and perfumes. However, as with any natural stone, granite is porous so proper installation and maintenance are required to get the most out of your granite bathroom countertops and keep them looking new for years to come. Talk with a professional installer to ensure that your countertops will be properly sealed when they're fabricated. This will prevent spills that should be wiped up right away from becoming permanent stains. Most natural stone needs to be resealed every one to two years and granite is no exception. Here's a great at-home test to check whether your granite is properly sealed: place a few drops of water on the surface. If it beads up, you have a secure seal and are good to go. If, after a few minutes, the water has soaked into the granite, then it's time to call a local stone technician and have them pay you a visit for some on-site restoration.
How to Care for Granite
Caring for granite on a daily basis does not require going out and buying a special arsenal of cleaning supplies. Warm water, a soft, nonabrasive cloth and a couple of drops of dish soap are all that is needed. Once you have finished wiping your surfaces down, remove any residual soap by wiping them one last time with just water. There are companies that make specific for granite. cleaners that will work too, but you don't have to use those to get your granite bathroom countertops clean. If they are properly sealed just to drive that important factor home again they're relatively impervious to bacteria. Experts agree that staying away from acidic cleaners like vinegar, lemon or lime, anything abrasive, and anything with ammonia or bleach is a must, as they will break down and dull the stone over time.
Add by Granite expert and export team of Bhandari Marble Group,
India,
Rajasthan,
Kishangarh-305801
Contact us
+91 9672941111
+91 9829040013