GRANITE,
GRANITE FLOORING,
GRANITE ELEVATION,
GRANITE DECORATION,
GRANITE COUNTERTOP,
GRANITE MONUMENT,
GRANITE LANDSCAPE,
GRANITE COBBLES,
HOND GRANITE,
POLISH GRANITE,
BY BHANDARI MARBLE GROUP,
THINGS TO KEEP IN MIND WHEN BUFFING YOUR GRANITE COUNTERS Granite, Granite Countertops,
Homeowners who choose granite countertops often request a honed and polished finish for their stone. The ultra-glossy look of darker granite is very popular in the kitchen and in the bathrooms. Center islands and vanities topped with deep black, brown or green granite will look very sharp, especially when the stone features dramatic veining patterns. Shiny granite countertops will look even shinier with the right combination of polishing products and techniques. Here are four things you should know about keeping your granite surfaces looking lustrous all the time.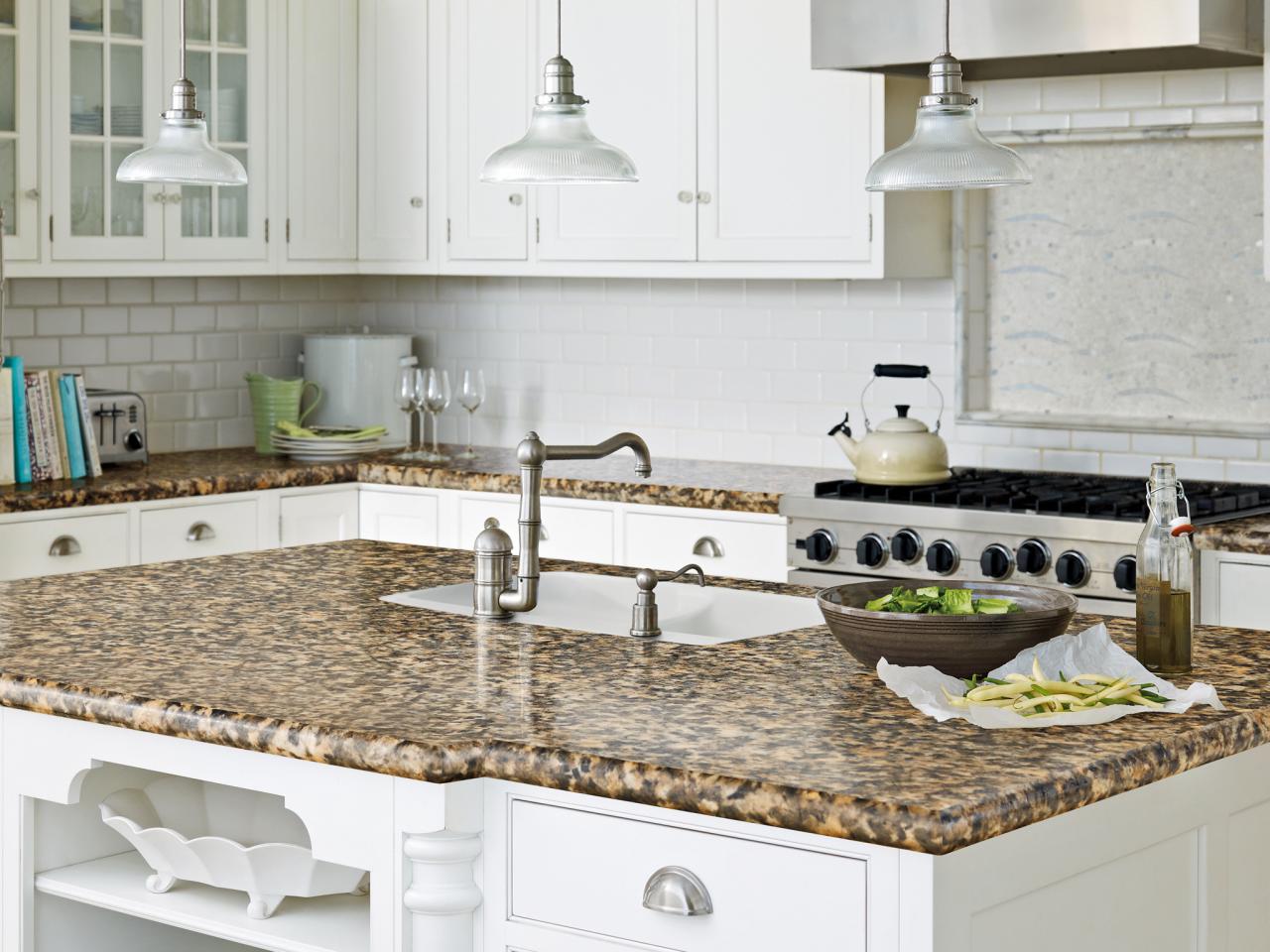 Choose the Right Granite Polishing Product Quite a few of the polishing products used for ceramic, laminate and hardwood surfaces contain wax and abrasive substances that should never be applied to granite, marble, travertine and other natural-stone surfaces. The problem with common polishing products like the ones you usually get from supermarkets is that they can damage the granite and other types of natural stone. What you need instead is a specially formulated granite polish. We offer various options specifically formulated for natural stone: Granite 24-ounce spray, and Granite Polishing. Granite is ideal for homeowners with busier lifestyles, as it's a combination cleaner and polish, while both the spray and wipes versions are recommended for maximum shine.
Polish After Sealing Though you can apply a granite polish or a granite clean and shine product as often as you'd like, one of the best times to do this is after sealing your granite or other natural stone. You can determine the strength and freshness of the seal by pouring water on the countertops in small puddles about three inches in diameter. Set a timer for 30 minutes and watch for a surface reaction. If you notice dark rings forming on the stone before the 30 minutes is up, this will let you know a fresh coat of Granite Gold Sealer® should be applied before polishing. Keep in mind the countertops should be thoroughly clean before you apply the sealant, and the sealant should be left to cure for 24 hours before polishing.
Know the Right Way to Polish Granite If you don't know how to polish natural stone such as granite, here are some quick tips. Use a lint-free, microfiber cloth to get the glossiest results. Start out by wiping and working the polish into the stone and finish with a separate cloth to ensure the surface is completely dry and free of streaks. Since Granite products are non-toxic and non-acidic, you can safely use them on food preparation surfaces.
Wash Your Buffing Cloth with Care The cloth you use to buff your countertops can be washed along with other cotton garments, but only with liquid detergent and never with bleach. Reserve the use of this cloth for applying polish. Don't use it for another cleaning.
GRANITE SURFACE FINISHES Leathering is the process of texturing granite or marble to appear less glossy. This process amplifies the natural characteristics of granite or marble, resulting in an exquisite surface. It is easy to clean and maintain, as well as, pleasing to the touch a perfect balance between style and practicality. A leather countertop is a fresh and innovative way of adding a subtle elegance to your decor.
Sandblasted
In sandblasting, a high-pressure jet of siliceous sand or steel shots is applied to the area to be treated. This treatment produces a smooth abrasion, leaving the material with a slightly scratched (but not rugged) surface. The color tones and the veins are slightly dulled.
Vintage
Our exclusive vintage finish blends in well with both modern and antique designs and its appearance are both attractive and durable. The resulting patina finish is highly recommended for kitchen environments.
Rigato
Rigato is a machine finish that gives a linear pattern cut to the stone. This finish gives an added design factor when applied to a wall. All stones can have this finish applied to them.
Polished
A polished finish is created when a stone surface reaches it's a most refined stage. It is buffed to the highest level possible, and the results are either a high shine or the actual highest level of shine that can be achieved naturally. This finish gives the stone a very elegant and rich look, providing it with a pinnacle depth of color.
Split Face
The split face finish is a result of the stone being cut by a guillotine that fractures the face and turns it to a rocky finish.
Natural Cleft
This finish is associated with materials that are layered and thus, when split, do so on a natural fault creating what is known as a natural cleft finish. Slates are the most common types of stone that can split naturally.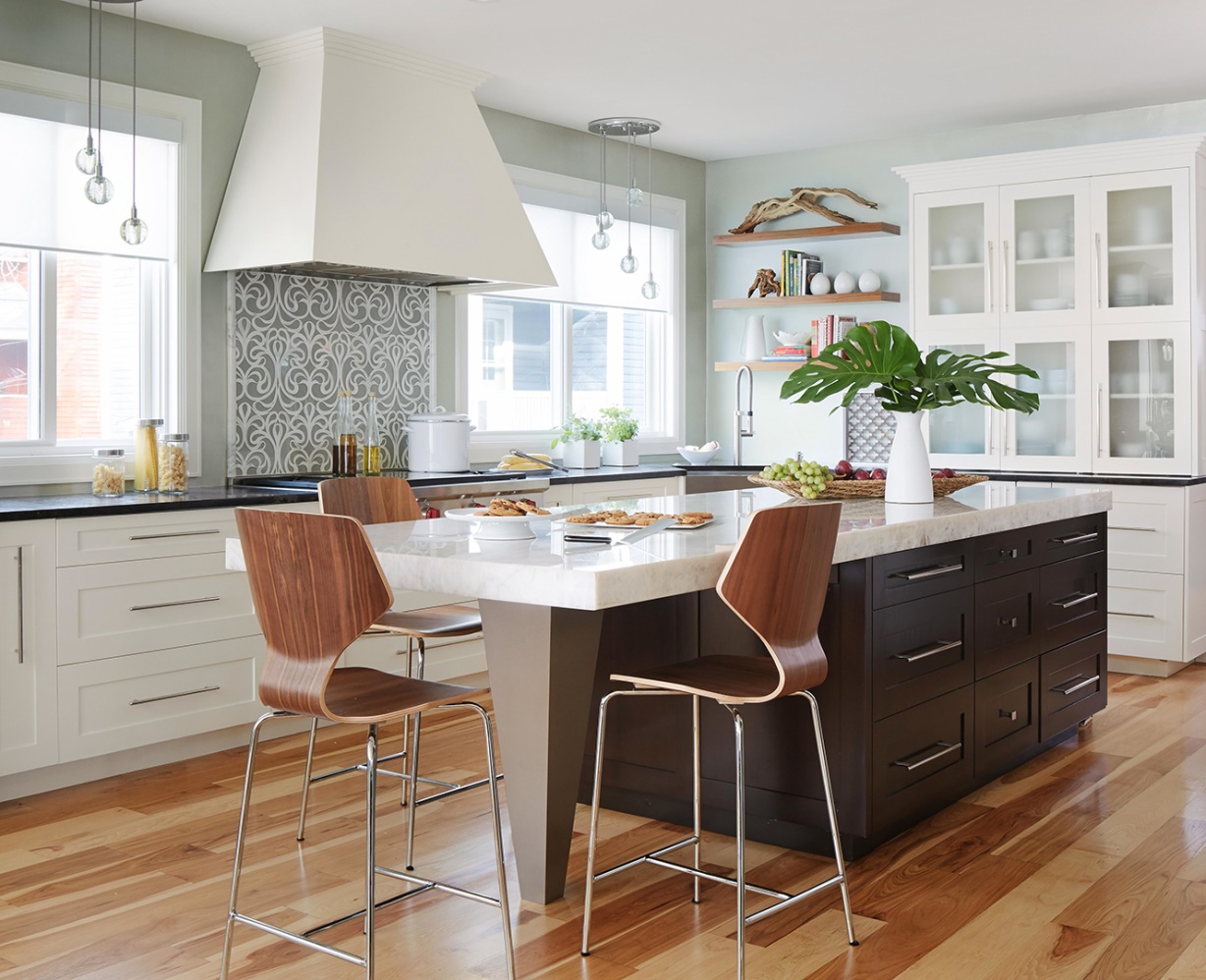 Honed
This finish is created by buffing the stone to slightly less than the highest level. The result is a smooth but dull appearance. A honed finish refers to any level that is less than polished and therefore encompasses many levels of dullness.
Flamed
A Flamed finish is produced when an intense flame is fired at the stone, causing the surface to burst and become rough. This finish is used primarily for exteriors applications where slip-resistance is extremely important. A flamed finish cannot be applied to all stones; however, most granite and certain hard limestone are preferred.
Flamed & Brushed
This process entails passing a blowpipe that emits a high-temperature flame over the surface to be treated. The heat acts by blowing the crystals out as they suffer thermal shock, with an effect that is particularly evident in materials composed of minerals with various degrees of expansion. The resulting surface is rough, non-slip and generally faded in color, thereby hiding defects and tone variations. Because of oxidation, yellow materials become orange or red.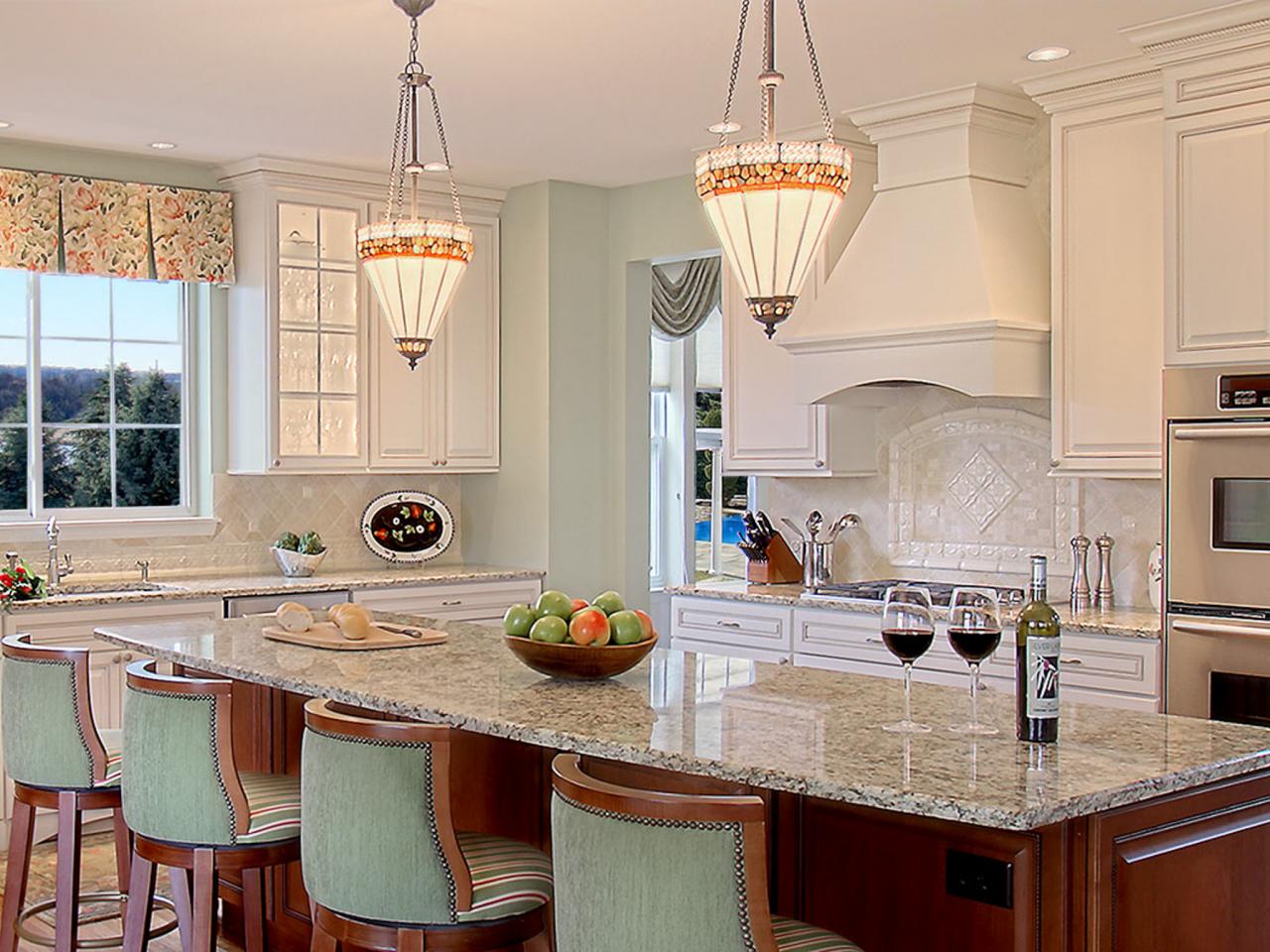 Bush-Hammered
A bush hammer is a specialized stone-working hammer with a head that resembles a meat tenderizing hammer. Because the head of the hammer is usually small it takes a long time to apply this finish to a large surface area. The result leaves the surface of the stone fairly smooth with small indentations. A bush-hammered finish can be applied to nearly all stone.
Bush-Hammered & Brushed
A bush-hammered and brushed effect is obtained by pounding the material surface mechanically or by hand with a specific multi-pointed tool. This method creates a rugged surface full of little grazes at the impact points, giving the surface a lighter color. The surface becomes non-slip. This technique has been replaced by flaming and pressure water finishing which is a quicker and less expensive process.
Bhandari Marble Group was established for granite Marble and stone manufacturing supplying and exporting we are also the recognized export house by the Government of India.
Add by Granite expert and export team of Bhandari marble group.
BHANDARI MARBLE. GROUP,
INDIA,
RAJASTHAN,
KISHANGARH-305801
CONTACT US
+91 9672941111
+91 9829040013