ROYAL STONE OF THE YEAR 2021 BLACK MARBLE BY BHANDARI MARBLE GROUP INDIA
Black is mostly used as an accent color in homes. Its presence comes out amazingly when it is perfectly balanced with other colors. Full-black interiors can instantly make the space overwhelming and gloomy. Because, psychologically, black gives the feeling of darkness, drama, and mystery. And too much of it can be depressing. Hence, when you wish to use an all-black-like Absolute Black, it goes perfectly with a light or neutral background. For instance, you can use the black tile on a single wall, keeping others in light colors. This brings a modern touch even to traditional homes.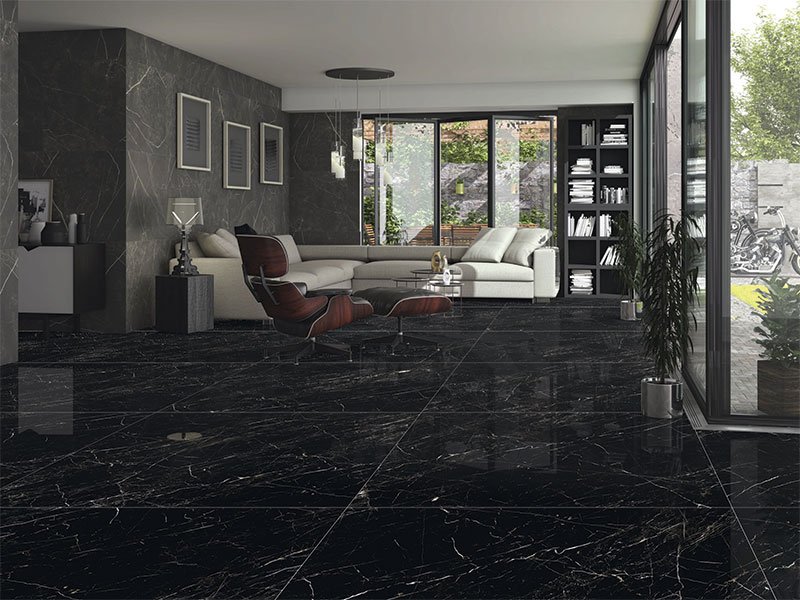 The Beauty Of Black Borders
The minimalist accent of black borders is unrivaled. Using it on the walls or flooring can instantly enhance the visual impact of other colors used in combination. For example, Black Marble tiles bordered around white or beige natural stone can unfold a different level of aesthetics. Black borders on the flooring help in defining the space and adding contrast against lighter stones. You can also use a black granite border for your fireplace surround to add a striking impact.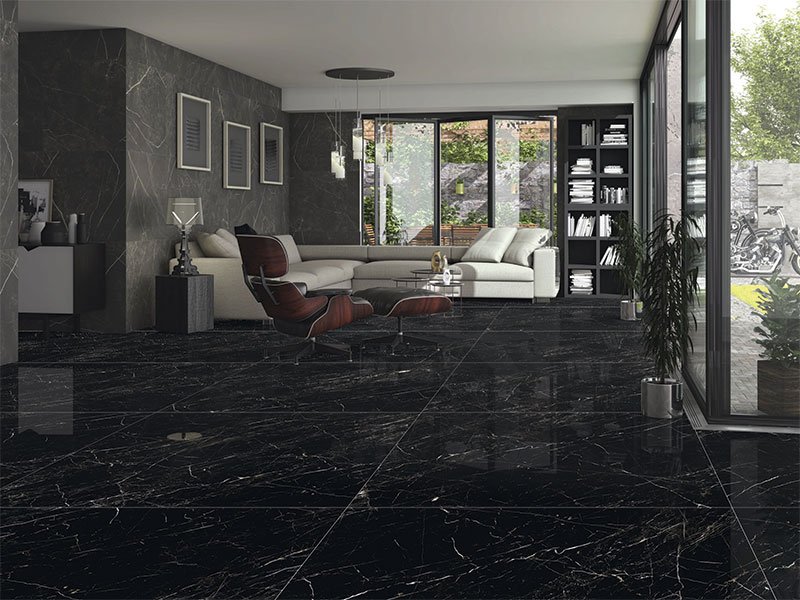 The Finish Matters
The different types of finishes used in natural stones are most noticeable on black stones.
Polished Black
Be it black marble tiles or black granite tile, when the stone is polished it reflects enhanced vibrancy and shine. Polished granite or marble is a great choice for accent walls, artifacts, and decorative embellishments. This is the most characteristic finish that reflects light and objects like mirrors. If you wish for polished tiles, the choice you make matters. For example, Black Galaxy Granite tile flaunts a black background with silver and golden shiny flakes distributed throughout. If this natural stone is polished, the beauty of the silver and gold flakes on black amplifies a thousand times.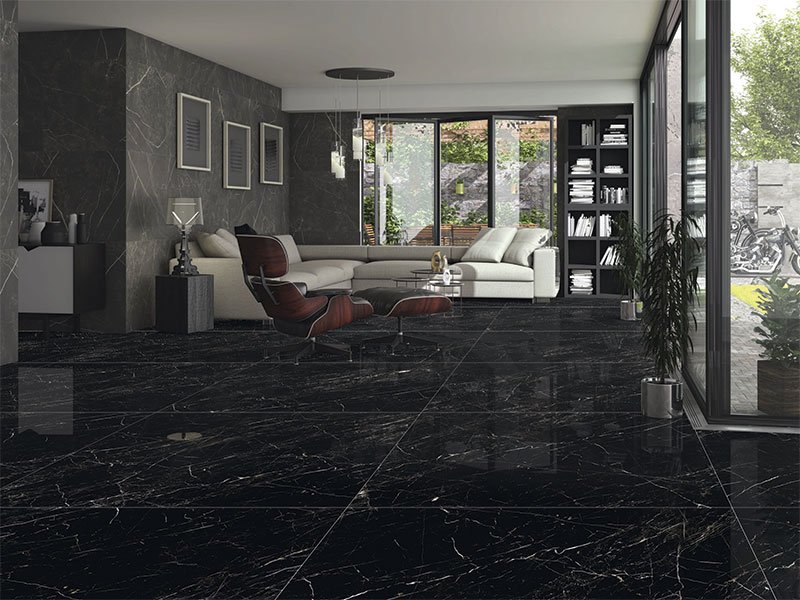 Honed Black
Honed black granite or marble has an almost non-reflective surface. Yet, it still holds a bit of the original luster. This finish on a black stone is smooth and reflects light to a limited extent. Black Pearl Granite that shows off a metallic silver effect with black base and silver spots looks excellent when honed. If you want to bring out the smooth texture with less shine, this can be the best pick for your space.
Bhandari Marble Group offers a wide collection of black marble and granite tile of unique color blends, textures, patterns, and finishes. The quality, variety, and customization service we offer make us a leading black granite and marble supplier in India and abroad. Apart from all-black varieties, we also offer mixed shades like Black Paradiso Granite and Mercury Black Marble. This spreads a softer effect on the space. If you love black interiors, reach out to explore stunning options for every mood and taste! The top granite suppliers and marble suppliers, have a wide range of beautiful black natural stones for you. 
Have you ever wondered how the colours of your interiors affect the way you feel, think, and act? Certain colours make you happy and energetic while others have a tranquillizing effect on your mind. Consciously, you may not be feeling the changes so distinctively. However, your mind knows it all! And so colours form the foundation of any interior design. One such powerful colour that also tops the list of many expert designers and architects across the world is black! The characteristic depth that black evokes is unmatchable. Interestingly, when homeowners wish to add the touch of sophistication and luxury to this depth – they opt for black marble or black granite. Black marble tiles with eternal depth and aristocratic quality reflect royalty. It's a classic choice for high-end interiors and versatile to blend with any other colour.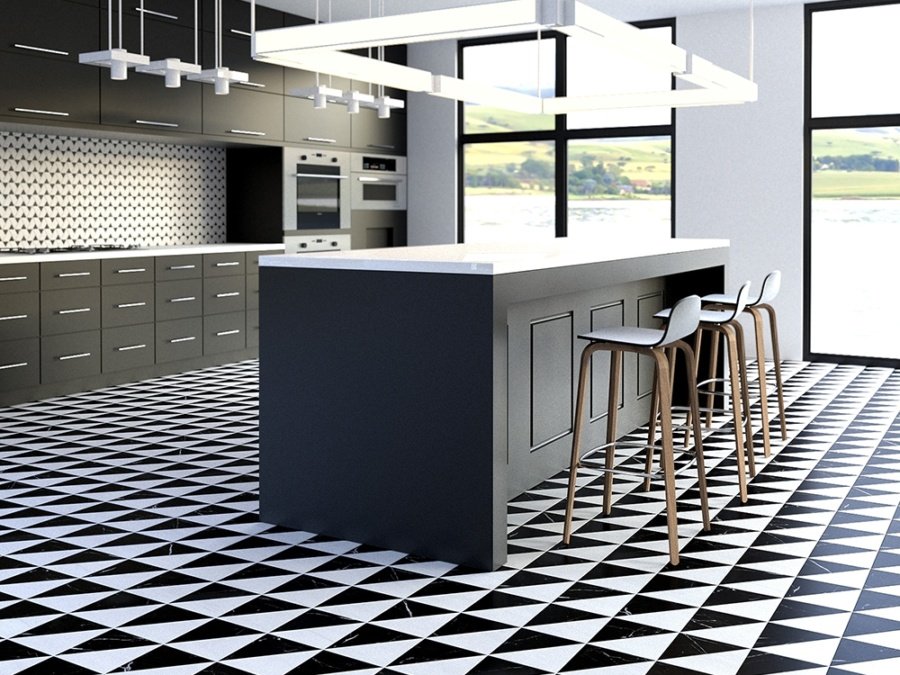 Black marble radiates a similar beauty, but with a tougher look. The use of this natural stone goes back to the time of the Egyptians. They used the polished version to catch the dazzling effect of the Sun. Not to mention, they also used it for the durability and weather-resistant properties of the stone. For modern interiors, there is so much more a black marble and/or black granite can do. Read on to know.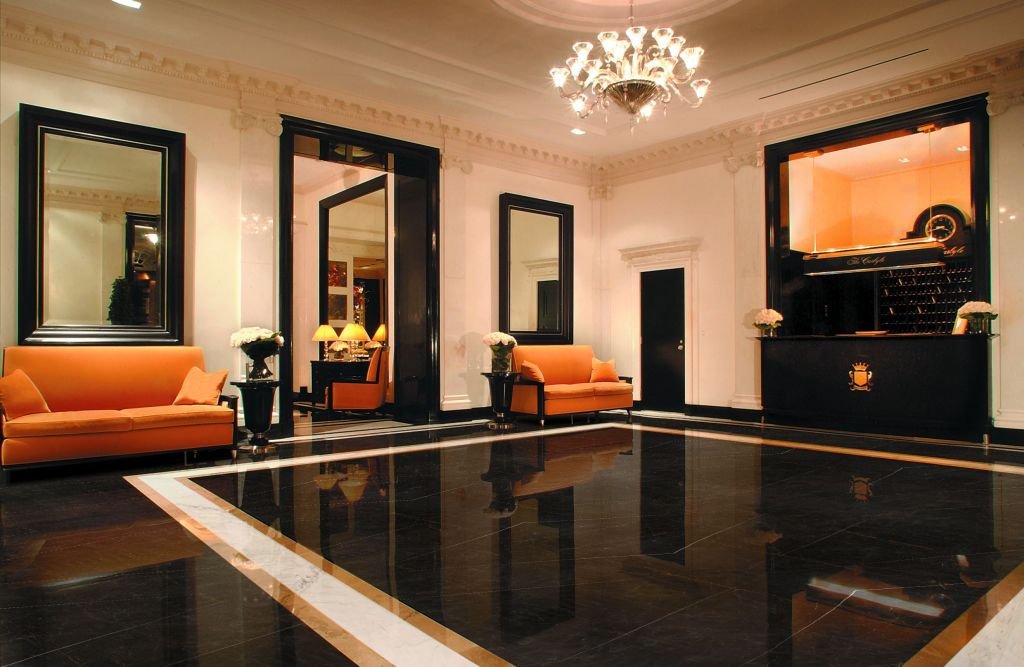 INDIA'S TOP AND WORLD'S BEST MARBLE, GRANITE AND STONE COMPANY.
ADD BY EXPERT AND EXPORT TEAM OF BHANDARI MARBLE GROUP. CONTACT US ON; 9672941111.