A Marble is a metamorphic rock formed by alteration of limestone or dolomite, often irregularly colored by impurities and used especially in architecture and sculpture. Marble floor tile is also used for both interior and exterior flooring applications. Some of the different colors of marble are red, black, white mottled and banded, gray, pink, and green.
We are a leading Mines owner, Manufacturer, Producer, Supplier, Exporter of Makrana Pure White Marble which is available in slab sizes & tile sizes.
Makrana Pure white marble was used to build famous landmarks like the Taj Mahal, Victoria Memorial, Hazrat Bal, and many temples. It contains more than 99% Calcium or Calcite which gives it a long-lasting life. Moreover, it is free from any chemical treatment, therefore, it does not change color and neither develops pinholes nor loses polish with time.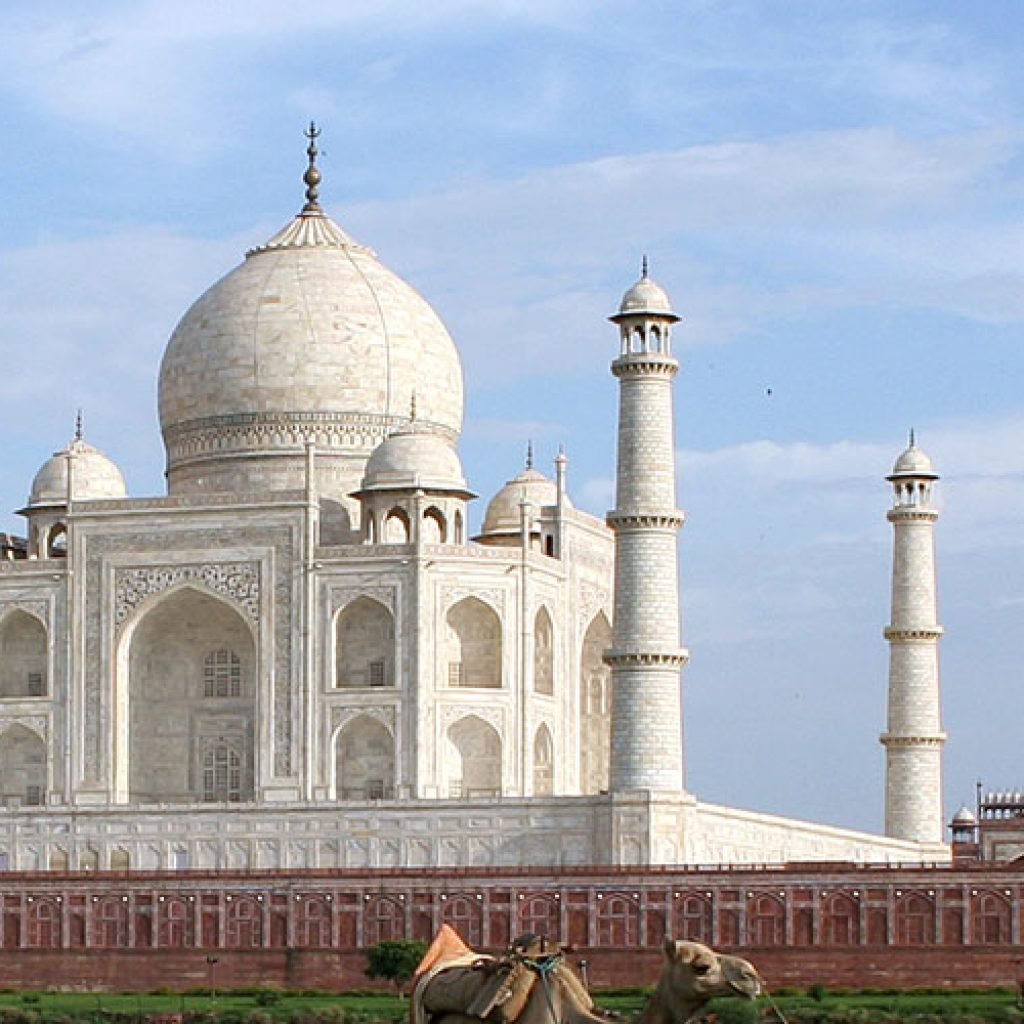 When it comes to selecting home, villa, hotel, and projects, classic white marble remain the top choice for many homeowners. It's no surprise that marble is so popular—the material has been attracting fans for millennia.
It is extensively used for all types of commercial buildings and residential spaces. It is also used for high-quality daily use products such as bathtubs, washbasins, and souvenirs such as statues.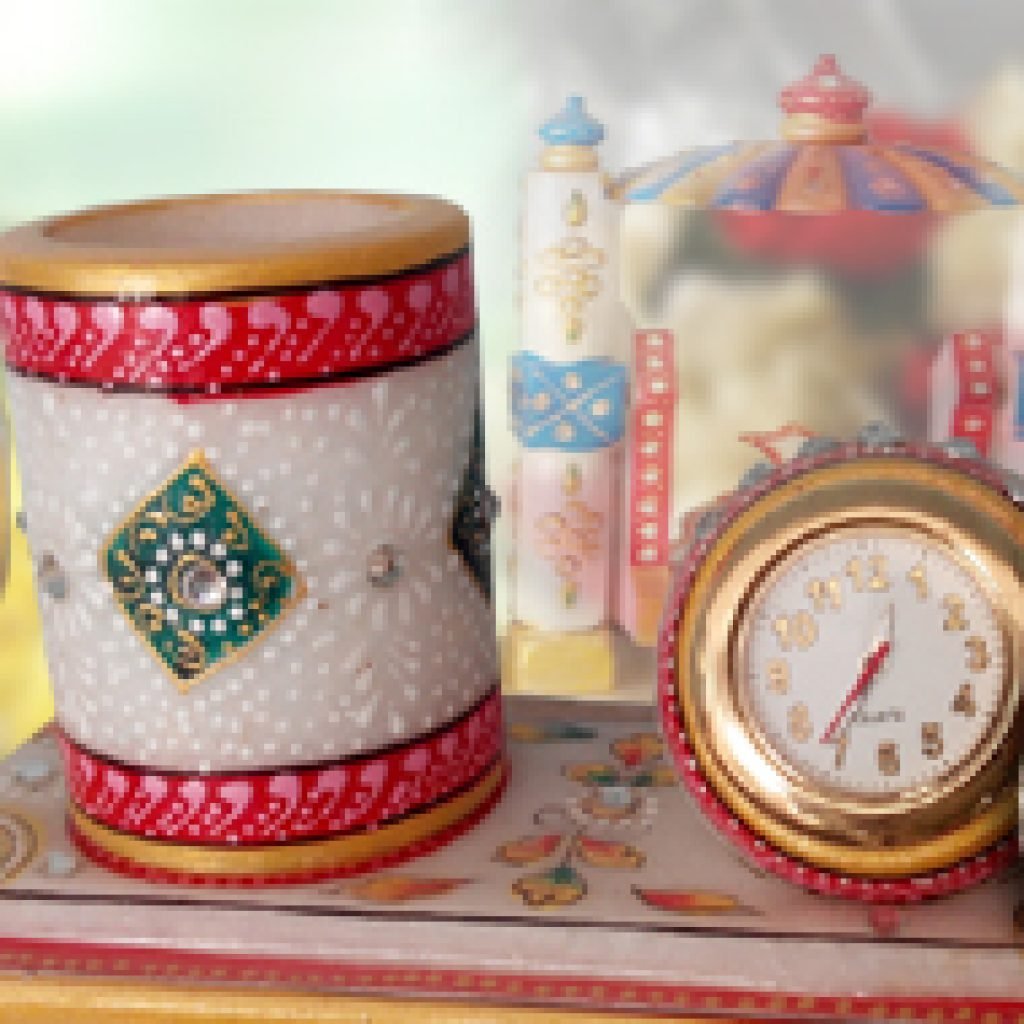 "It's a natural material with a great variety, depending on which species you select and how it's cut," says Architect & Interior designer "It creates a really lovely natural pattern, which you don't get with a lot of artificial materials."

"You won't find anything as white in nature as white marble," adds D.C. BHANDARI chairman BHANDARI MARBLE GROUP, INDIA, RAJASTHAN, KISHANGARH.

WHITE MARBLE
White marble has been prized for its use in sculptures since classical times. This preference has to do with its softness, which made it easier to carve, relative isotropy and homogeneity, and relative resistance to shattering. Also, the low index of refraction of calcite allows light to penetrate several millimeters into the stone before being scattered out, resulting in the characteristic waxy look which gives life to marble sculptures of any kind, which is why many sculptors preferred and still prefer marbles for sculpting.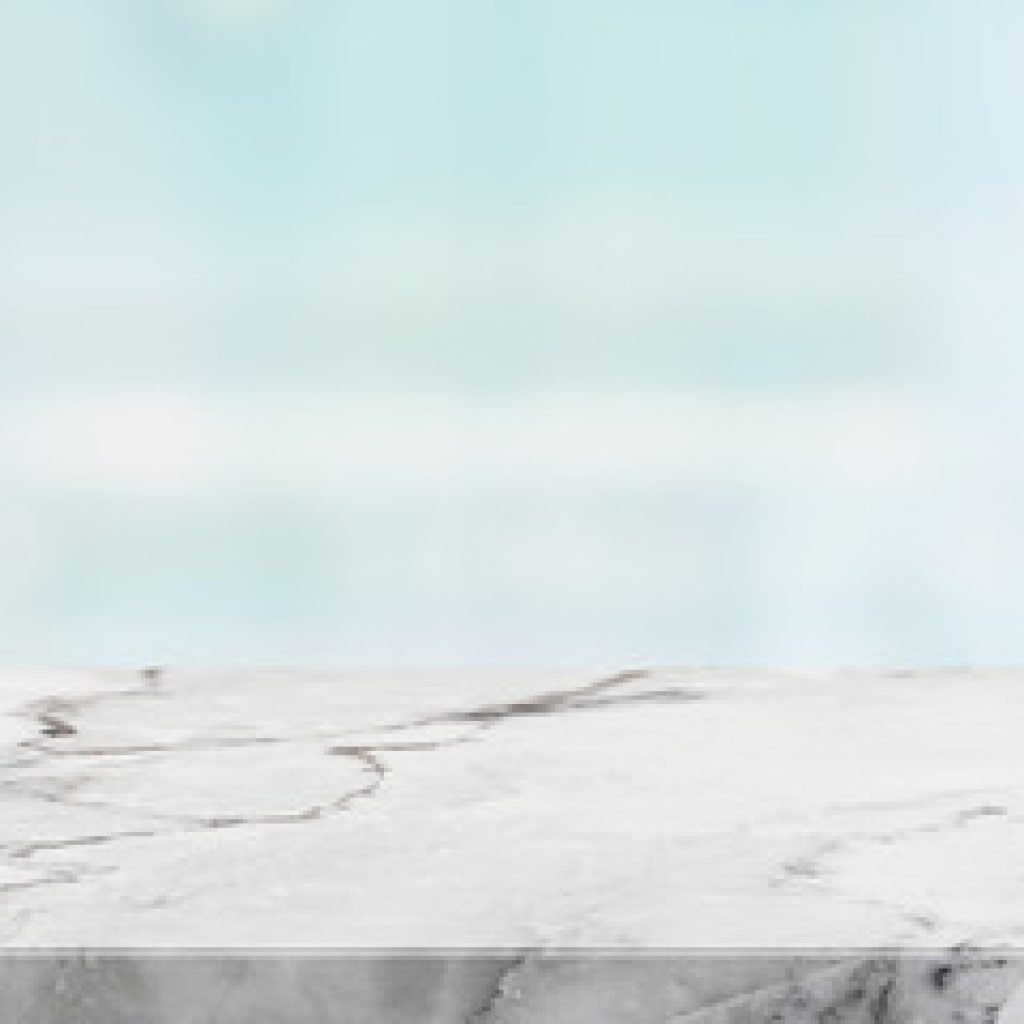 CONSTRUCTION MARBLE
Construction marble is a stone that is composed of calcite, dolomite, or serpentine which is capable of taking a polish. More generally in construction, specifically the dimension stone trade, the term marble is used for any crystalline calcitic rock and some non-calcitic rocks useful as building stone. For example, Tennessee marbles are really a dense granular fossiliferous gray to pink to maroon Ordovician limestone that geologists call the Holston Formation.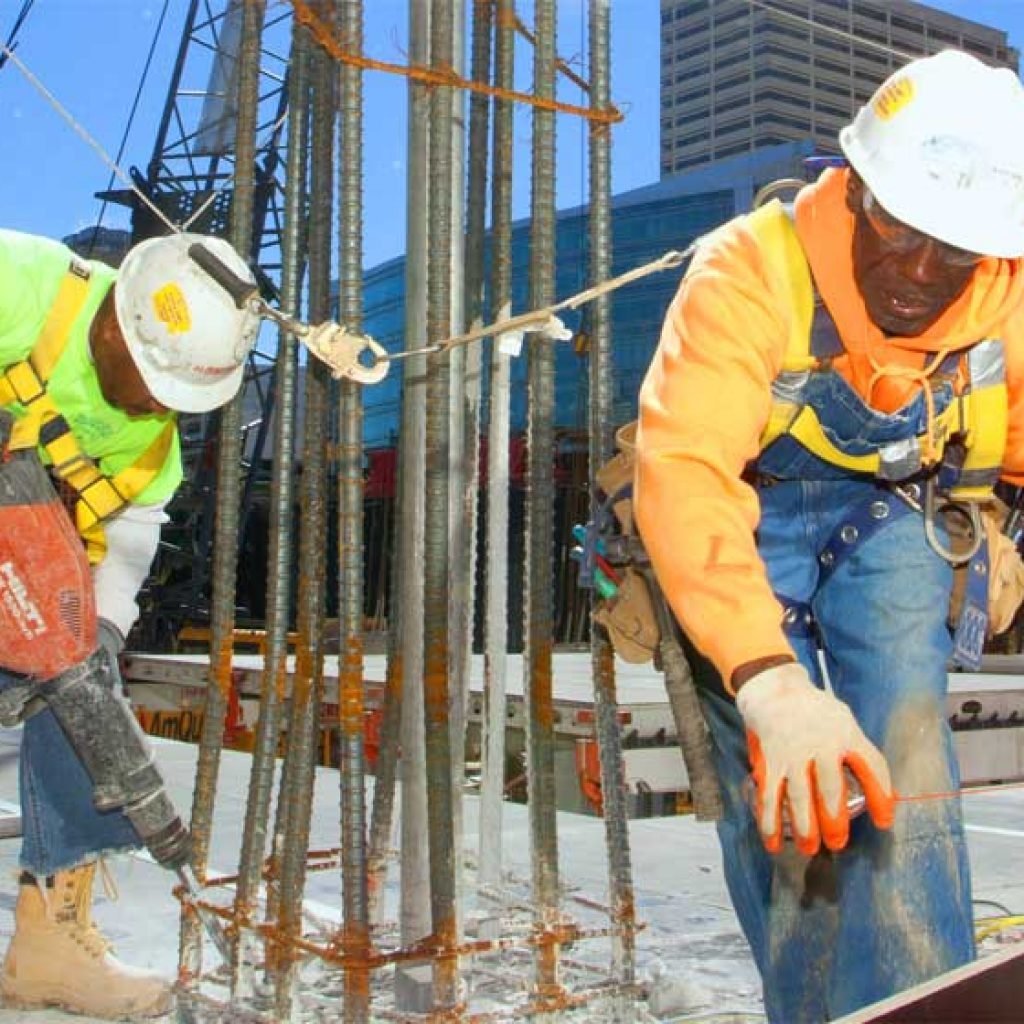 MAKRANA WHITE MARBLE
They are highly used for flooring purposes. It is known for its white color and long-lasting shine. Makrana White Marble is heat resistance in nature so it is widely used for flooring & home decor purposes in commercial & residential projects. We are one of the leading wholesaler, manufacturer & retailer of Makrana White Marbles tiles across India. We offer a qualitative range of white marble tiles to our customers at the lowest price in comparison to other sellers in India.
These are highly used for both interior and exterior purposes. You should feel free to raise an inquiry call to our chief sales executives to get the best Makrana White Marbles Tiles price. We have been continuously engaged to serve qualitative products to our customers at a reasonable price. The white Makrana marble can be installed in various patterns as per the size of your desired space. The Makrana White Marble is available in various sizes to help the customer to make the easy and fast selection of tiles of their choice.
It is one of the natural marble reasons being it is mined and explored from the white marble stone mines located at Makrana (Rajasthan). We offer Makrana White Marbles tiles to our customers at the best selling price to meet their demands at the pocket-friendly price.
White Marble is one of the best options for flooring. It gives the perfect white look with smooth floor touch. Makrana White Marble gives white texture so it looks more beautiful when it is used for decorating purposes and gives an elegant look to the flooring.
We provide Makrana White Marbles tiles in all sizes. The regular thickness of Makrana Marble tiles is 18-20 mm and it may also be customized as per the requirement of the clients. It is available in white color but it gives an attractive look when it is added to another color.
This is evergreen and timeless marble for flooring. It does crack due to heavyweight also it is scratch resistance. One of the best quality of white marble tiles is that it is durable and easy to maintain.
Features
• Best Floor Marble
• Easy to Clean & Maintain
• Smooth Finishing Surface
• Interior & Exterior Use
Specifications
• Natural Marble
• Available at Affordable Price
• Heat Resistance In Nature
• Shiny & Glossy Look
OTHER GREAT OPTIONS FROM BHANDARI MARBLE GROUP:
Today the most popular size that is used in this timeless design is black & white marble slabs & tiles. There are many popular marbles but we have to name black and Makrana white marble & Thasos Marble ahead of others. Also, Belgian Black Marble and Statuario Marble were very popular to form this classic checkerboard look.

Makrana white, Thassos Marble & Vietnam marble is extracted from the marble quarries. The name of the marble comes from the name of the island. This island is located on the north Aegean Sea. Throughout history the island was known as one of the major sources of marble.
Noir Belge or Belgian Black refers to the unique Belgium Black Marble. Black marble deposits in Belgium belong to sedimentary rock formations which date back to 360 million years ago. It was widely used in the Roman Empire as a decorative construction material. Today it is one of the most expensive marbles in the world.

Statuario Marble was widely used to form a black and white marble checkerboard look. It contains heavy, bold gray veining mixed with thinner patterns. It is a precious stone extracted from Italian quarries.
BHANDARI MARBLE GROUP provides Makrana White Marble tiles in all sizes according to customer requirements. Makrana white marble stone is easy to maintain so that's why it is mostly used in home and other workplaces.
MAKRANA WHITE MARBLE TILES
According to the our Geological Survey. domestic marble production in was tons valued at about million, compared to tons valued at million in Crushed marble production for aggregate and industrial uses in was million tons valued at million, of which million tons was finely ground calcium carbonate and the rest was construction aggregate. For comparison, crushed marble production was million tons valued at million, of which million tons was finely ground calcium carbonate and the rest was construction aggregate.
Dimension marble demand is about a million tons. The World Demand for Marble Index has shown a growth of annually for the period, compared to annually for the period. The largest dimension marbles application is tile.
marble production was dominated by countries that accounted for almost half of the world production of marbles and decorative stone. Bhandari Marble Group were the world leaders, each representing of world production, while Spain and India produced respectively.
WHAT IS MARBLE
Marble is a rock resulting from metamorphism of sedimentary carbonate rocks, most commonly limestone or dolomite rock. Metamorphism causes variable recrystallization of the original carbonate mineral grains. The resulting marble rock is typically composed of an interlocking mosaic of carbonate crystals. Primary sedimentary textures and structures of the original carbonate rock have typically been modified or destroyed.
Pure white marbles are the result of metamorphism of a very pure limestone or dolomite protolith.
The characteristic swirls and veins of many colored marble varieties are usually due to various mineral impurities such as clay, silt, sand, iron oxides, or chert which were originally present as grains or layers in the limestone. Green coloration is often due to serpentine resulting from originally magnesium-rich limestone or dolostone with silica impurities. These various impurities have been mobilized and recrystallized by the intense pressure and heat of the.
We stock every type of natural and engineered stone to accommodate any project. We are dedicated to exceptional. We are a top marble and granite manufacturer in India. This marble company is also a renowned marble and an exclusive portfolio of pink, white, or black marble.
BHANDARI MARBLE GROUP THE EXPORTER
We also export white Indian marble, pink, gold, onyx, and more other colors. We are supplying these beautiful.
Marble is a metamorphic rock that forms when limestone is subjected to the heat and pressure of metamorphism.
FORMATION OF MARBLE
Marble is a metamorphic rock formed when limestone is exposed to high temperatures and pressures. Marble forms under such conditions because the calcite forming the limestone recrystallizes forming a denser rock consisting of roughly equigranular calcite crystals.
MARBLE FOUND
Marble is found in various places around the world, including India, Greece, Spain, Turkey, Italy, and the United States of America. We Marble companies go to these places to find marble as enormous rocks in its natural state. Then, the marble is cut into slabs or smaller pieces to be used in construction or in art.
JUST HAVE A LOOK ON WHAT BHANDARI MARBLE GROUP IS EXACTLY
BHANDARI MARBLE GROUP is considered as the eminent Manufacturers, Exporters, and Suppliers of a collection of Indian & Imported Natural Stones and Artifacts. These are designed and developed by our experienced craftsmen team.
Some of the Key Customers of Bhandari Marble Group whom we are dealing day today
JW Marriott, JSPL, Rajasthali resort and spa, Kalpataru builders, Fortune mall, P C Jewelers. Bhandari Marble Group is the biggest manufacturing, trading, Importer, and Exporter of Natural Stones and Artifacts.
Our range of Indian and Imported natural stones and artifacts are synonymous with quality and constantly helps us in setting benchmarks for excellence in the industry. Our consistency in global quality standards has been largely admired and respected by our clients. All this has been possible with our experienced team
INFRASTRUCTURE
The well-equipped manufacturing and processing facility enables us to design and develop a flawless range of Indian and imported natural stones in various sizes and designs. The state-of-the-art infrastructure also facilitates us in customizing our range as well as in the timely execution of the orders within time.
THE QUALITY WHICH IS SPECIALTY OF BHANDARI MARBLE GROUP
Being a quality conscious organization, we strive very hard to provide our clients with the best quality Indian and imported natural stones and artifacts. We have a team of experienced quality control experts, who monitors each step of the manufacturing and processing procedure, which starts right from.
The Bhandari Marble Group resting firmly on a sound financial base started its activities in India in 1631 since, last 387 years, the BHANDARIMARBLEGROUP has Sister Concern Firms Bhandari Marble World with farsightedness and well-planned strategy, the group has built up a desirable.
WHICH ARE MAJOR MARKETS
Owing to the versatility and quality of our products, our client base has expanded across the world. Apart from this, our skilled team of professionals, wide distribution network, client-centric approach, and ethical business dealings also helped us in the growth of our organization. Company.
BHANDARI MARBLE GROUP PROFILE
Revived and turned around from a sick and closed unit to a profitable and world-renowned organization, by the valiant efforts of its Director Mr. Rahul Bhandari CEO of BHANDARI MARBLE GROUP RAJASTHAN, KISHANGARH, 305801 Rajasthan is a leading Mining and Processing unit of Rough Granite, Marble and Soft Quartzite from North and South India.
We bring to the world a wide range of stones that include Granite, Marble, Quartzite, Soapstone, Phillies, in Slab, Tile, Countertop, and cut to size shapes and forms. A regular recipient of the Chemical and Allied Products Exports 5 star rating for customers certified excellence and also the recipient of the 'Indian Organization for Commerce and Industry Award' for quality in exports, like a sculptor.
BHANDARI MARBLE GROUP
It is the leading and most reputed Exporter, Manufacturers, Supplier of natural stones like Marble, Granite, and Sandstones polished marble, granite tiles in the international market for its premium quality flawless finish. Bhandari Marble Group Company turnover approx US$ 250 Million INR 12Cr annual and over factory area 150000 sq feet.
Bhandari Marble Group specialize in finishing our Marbles and Granites as per the customer's requirements as we are a supplier of Marble, Granites, and Sandstone in Rajasthan (India), Since its inception in 1631, It has established a name for itself and offers a wide range of product natural stone quality, decorative paving, walling, and accessories as a supplier of natural stone. A wealth of landscape experience and technical knowledge.
MARBLE
Welcome to Bhandari Marble Group Natural Stones the wonderful world of beautiful Indian Marble. We are a top-notch and leading Indian Marble Manufacturers, Indian Marble Exporters, Marble Producer, Marble Products Manufacturers and Wholesale Suppliers of Multicolour Indian Marbles.
GRANITE
Granite is nearly always massive, hard, and tough, and it is, for this reason, it has gained widespread use as a construction stone. It has been extensively used as a dimension stone in flooring tiles in public and commercial buildings and monuments; polished granite has been a popular choice for kitchen platform staircase, etc.
SANDSTONE
Sandstone is a sedimentary rock composed of small grains cemented by siliceous, felspathic, or calcareous cementing material. The durability of rock depends on the cementing material. Sandstone is often formed in layers and has varied applications as building stones. Sandstone is highly used for Elevation and decoration.
OUR POLICIES
We at BHANDARI MARBLE GROUP provide the best quality products to our valuable customers. Our products are highly competitive with international export standards.
Quality Policy
BHANDARI MARBLE GROUP is capable of supplying large quantities of Granites, Marbles, Soft Quartzite's, Soapstone's, and Phillies in form of Slabs, Tiles, and countertops and cut to size shapes and forms.
Pricing Policies
We offer highly competitive prices to our clients. We understand our clients and their needs better.
Speed Policy
We at BHANDARI MARBLE GROUP understand that how important is to our clients to meet the deadlines. Thus, we ensure that there won't be any unnecessary delays in delivery, It's how we continue to meet-and execute our commitments.
Customer Policy
With a single-minded focus, GSPL is uniquely positioned to support today's demand for world-class stones. Through our unified business approach, we deliver best in class Indian Natural Stones, Our export division is aligned with our client's need. Through our consortium approach, clients receive best-of-field materials combined with best-of-breed services from us.
Our Employee Our Strength
We have a dedicated team of professional & highly skilled management to ensure every client is well served, our people are recognized all over for their innovation, response & flexibility.
Our Products Our Identity
Our Products are competitive to be of international export standards. Our stones are used in the construction purpose of residential & commercial buildings around the World. We are the pioneer manufacture & exporters of the wide range of stones.
MISSION
To be a company built on the trust of clients, providing the finest quality, be it office, residence, commercial, or any architectural project. Aspire to be a Quality and Variety driven company that should be known for its world-class art and craftsmanship in the stone industry.
VISION
To provide quality products that exceed the expectations of our esteemed customers.
APPLICATIONS
The Indian & Imported Natural Stones and Artifacts available with us are used in a variety of interior and exterior applications for tabletops, borders, making architectural ornaments such as jellies & columns and for carving garden ornaments like fountains, statues and decorative. Take pride in exporting exceptional quality natural stones, incredible for residential and commercial developments.
PURPOSE
To be a leader in the Natural Stone industry by providing enhanced services, relationships, and profitability.
MISSION STATEMENT
To build long term relationships with our customers and clients and provide exceptional customer services by pursuing business through innovation and advanced technology.
GOALS
Expansion in the field of Mining and processing of natural stones and developing a strong base of key customers. Increase the assets and investments of the company to support the development of services. To build a good reputation in the field and become a key player in the industry.
CORE VALUES
We believe in treating our customers with respect and faith • We grow through sheer hard work and determination. We integrate honesty, integrity, and business ethics into all aspects of our business functioning.
OUR CORE VALUES
Customer Focus
Organization Pride
Mutual Respect and trust
Initiative and Speed
Total Quality
DESIGNERS AND ARCHITECTS ARE WELCOME
Marble lends itself very well to molding and cutting. Be it a vase, a circular table, or a streamlined cladding option, marble is seen in a variety of forms and is a much sought after material. Here's what you should know, before making your choice.
Most of the marble in India comes from Kishangarh quarries in Rajasthan. Other regions include Gujarat, Orissa, Madhya Pradesh, and Andhra Pradesh. The quarries are sold in bids and more than one type of stone can be dug from a single quarry. The stone is named after the place where it is sourced. For instance, Kishangarh, Makrana, Rajgadiya, and Alwar marbles come from places in Rajasthan, while the Ambaji variety comes from Gujarat. The stone may also be named after the person who owns the quarry.
The basic cost of the stone is fixed at this stage. This depends upon the available resources on the site, the quality of the marble, as well as transportation costs. Prices start at Rs 20 per sq. ft for marble leftover pieces of stone and go up to about Rs 700 per sq. ft for a spotless, white Makrana.
Prices of imported marble start at around Rs 200 per sq. ft. The slabs tend to get damaged during transportation. So, once imported, they are repaired, repolished, and then sold. However, keep in mind that marble slabs don't come with fixed price tags. It is important to have some knowledge of the different varieties and approximate prices.
HOW TO CHOOSE
Always buy all stone slabs from the same block. This will ensure a uniform-looking surface. Pre-cut stone pieces are made from different 'lots' or leftovers. Mark and sign along the edge of each slab with a permanent marker, so slabs are not changed during transportation.
The value of the stone block is determined by its size. The larger the size achieved during quarrying, the higher its value.
The slab size depends upon the density of the crystals in the stone ultimately restricting its size. But if the crystal density is too high, the stone may turn brittle. Achievable lengths vary between 8ft and 10ft, and breadths between 4ft and 5ft. It is possible to get a bigger size of 10ft x 6ft l x b but it is rare.
Thicker slabs yield larger stones. A thin slab is prone to cracking, disallowing a large-sized slab. Standard thicknesses vary from 15mm to 16mm. Sometimes a 20mm thick slab can be specially made.
This is dependent on the size of the crystals that make the marble.
You can also contact us on:
BHANDARI MARBLE GROUP
INDIA
RAJASTHAN
KISHANGARH-305801
Since 1631
CONTACT NUMBER
+91-967294111/+91 9116341111/+91 9829040013
Add by Expert and Export team of Bhandari Marble Group
Bhandari Marble Group Manufacturer Exporter And Supplier