BHANDARI MARBLE GROUP, INDIA – THE LEGACY OF TRUST: SINCE 1631
Marble, granite, and several other natural stones have been used since the beginning of civilization for creating architectural masterpieces that are still known for their beauty and creativity. Such historical monuments are also proof of the strength and durability of natural stones that they are built with. Even today, most people opt for marble and natural stones for their projects because of the exceptional qualities that these stones possess. However, very few acknowledge the importance of choosing the best and most dependable suppliers that would provide them with authentic and premium-grade materials.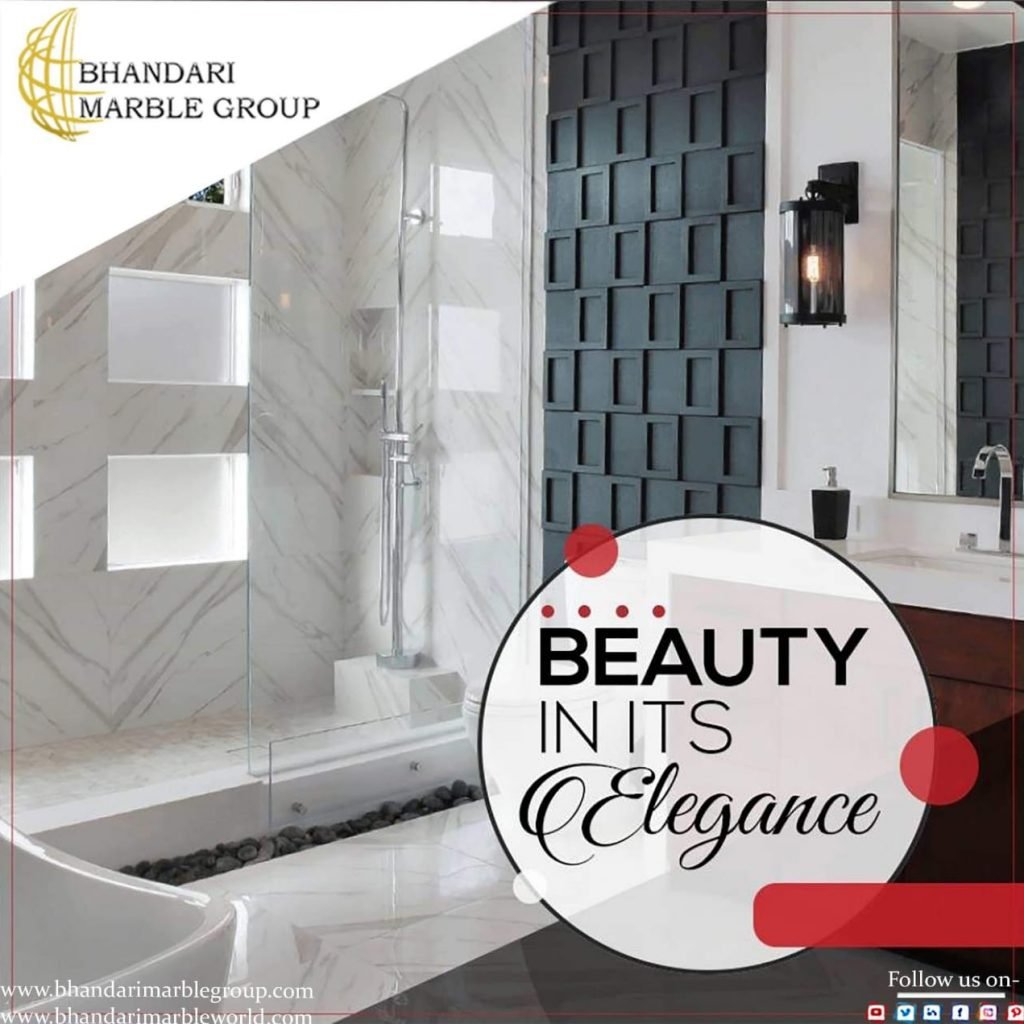 Bhandari Marble Group is one such natural stone manufacturer, supplier, and exporter that has been trusted by buyers for several decades. Bhandari Marble Group is known to provide not only the best quality products but also the best services in the stone industry. Bhandari Marble Group goes by the aim of providing their customers with one-of-a-kind products and making sure that they are satisfied and content with the products and services that they receive. Bhandari marble Group not only provides premium quality products but also maintains very competent prices to ensure maximum satisfaction for their customers.
THE HISTORY OF THE LEGENDARY MARBLE AND NATURAL STONE PROVIDERS- BHANDARI MARBLE GROUP:-
Bhandari Marble Group started its journey in the natural stone world in 1631. Bhandari Marble Group became one of the most demanded suppliers in no time. Our forefathers supplied the best quality natural stone for some of the most iconic historical monuments. Even for the legendary monument, The Taj Mahal, the highest quality makrana marble was provided by our forefathers. Not only this, our forefathers traveled overseas to Italy to look for the best quality Italian marble and realized that the marble reserves in India were not utilized to their full potential. They returned back to India and started looking for the best quality marble, similar to Italian statuario marble, and succeeded. They found the Italian statuario marble, the quality of which was at par with the infamous Italian marble. The dedication of our forefathers is what made Bhandari Marble Group the legends of the marble world.
THE CONTRIBUTION OF BHANDARI MARBLE GROUP IN MOLDING THE FUTURE OF NATURAL STONE INDUSTRY IN INDIA:-
As mentioned above, the Bhandari Marble Group played a major role in redefining the natural stone industry of India. When our forefathers traveled overseas to find the finest quality marbles, they became one of the very first providers to bring the outstanding Italian marble to India which is used popularly today for all kinds of projects. This was a significant contribution that affected the way Indians would use natural stones in the coming years. This was not all. Our forefathers returned to India and started looking for Indian marble that would be as fine in quality as the famous Italian marble. They worked hard to accomplish this goal and succeeded in finding some of the most underrated Indian marble types which are used popularly today. Our forefathers also made sure that the quarrying techniques were such that would lead to optimal utilization of the resources.
Even today, Bhandari Marble Group uses the latest and most sophisticated technology and is also working on making the entire process more sustainable by minimizing waste. We are one of the first manufacturers to take sustainability into consideration and make every possible effort to help heal and protect mother nature. Bhandari Marble group has contributed and continues to contribute to making the natural stone Industry in India more advanced as well as sustainable.
THE LEGACY OF TRUST SINCE 1631:-
Bhandari Marble Group is extremely grateful for the unshakable faith and trust that our buyers have put in us. Bhandari Marble Group has been a trusted supplier ever since it began its journey in 1631. Our forefathers' commitment to quality was what made them the most dependable marble providers and allowed them to provide marble and natural stones for the most iconic and historical monuments. Bhandari Marble Group successfully carries this legacy of trust with the help of its customers by making sure that the buyer gets nothing but the best and is satisfied not only with the products but also with the services and assistance that we provide.
BHANDARI MARBLE GROUP- THE BEST YOU CAN GET FOR YOUR PROJECT:-
Bhandari Marble Group has been trusted by several buyers over countless decades for a good reason. Our products are of top quality and one-of-a-kind. Our dedication towards our customers and our motive of providing them with only the best quality materials makes us stand out from the rest. Bhandari Marble Group is without a doubt the best and safest option for your project as there is no chance of regrets. We assist you in choosing the best marble and natural stone match for your project and make sure that your project turns out to be magnificent.
WORLD'S TOP AND INDIA'S BEST MARBLE, GRANITE AND STONE COMPANY
ADD BY EXPERT AND EXPORT TEAM OF BHANDARI MARBLE GROUP. CONTACT US ON; +919829040013, +919672941111.
BHANDARI MARBLE GROUP, INDIA – THE LEGACY OF TRUST: SINCE 1631