ALL ABOUT THE WHITE MARBLE- BY BHANDARI MARBLE GROUP
Beautiful white marble is the first image that crosses our mind when we talk or think about the magnificence of the evergreen natural stone – Marble. White marble is truly the most beautiful type of marble which not only brings extreme beauty and luxury to a space but this breathtaking appearance is accompanied by a very peaceful and calming touch that makes the place look noticeably brighter and serene.
WHITE MARBLE- PURITY AT ITS BEST:-
White marble is the purest type of marble which is indicated by its pleasing white colour. Marble gets its color from the impurities that are present in the limestone from which it is formed. Different types of minerals, iron oxides or bituminous materials give different colors to the marble. These colors are usually grey, blue, pink, green, red, brown, black or yellow and give a unique look to the stone. However, nothing can be compared with the sheer elegance and beauty of the white marble. When no such impurities are present in the limestone which would later become a marble, it is then that the purest type of marble- the white marble is formed. The white color of this marble suggests that it has no impurities and is the most pure form of marble.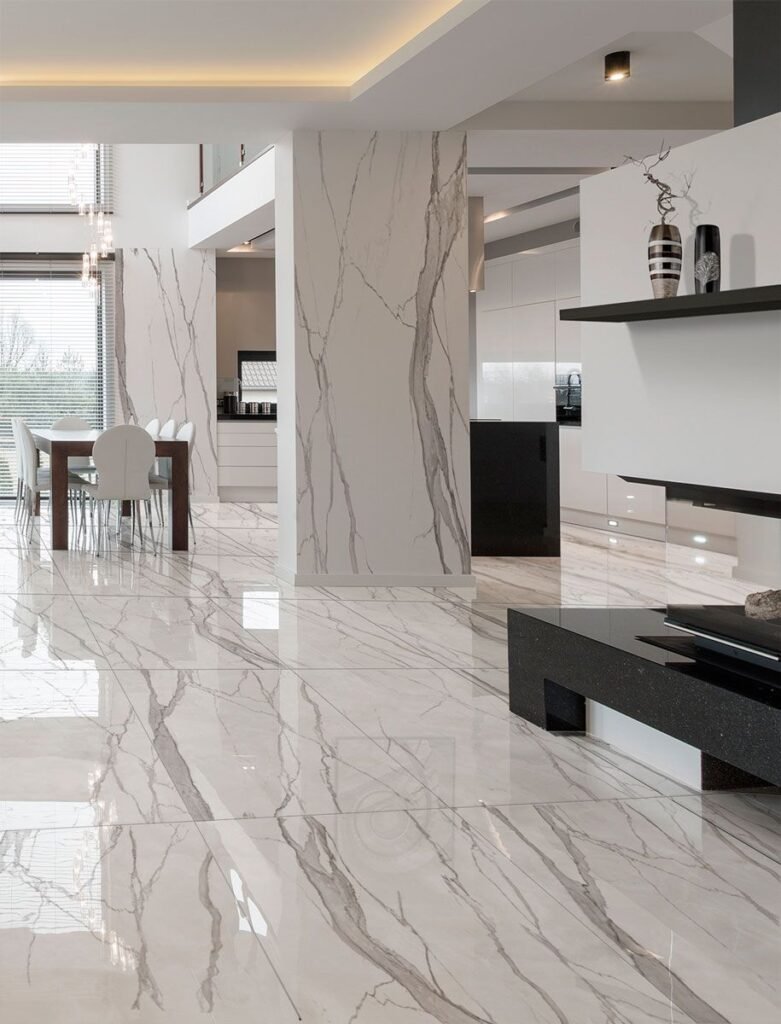 THE LUXURY OF WHITE MARBLE: A TOUCH OF BEAUTY, PEACE AND ELEGANCE- ALL IN ONE MARBLE:-
White marble is undoubtedly one of its kind. White marble has always been seen as the epitome of a luxurious looking stone. The luxurious and elite look that white marble offers for a space can not be provided by any other stone. Not only this, white marble is one of those rarest natural stones which can provide a combination of beauty, elegance and luxury at the same time. If you are looking for a stone that would effortlessly give your space a very rich and high-end look, and at the same time offer a subtle charm to it, then white marble is the perfect choice for your project.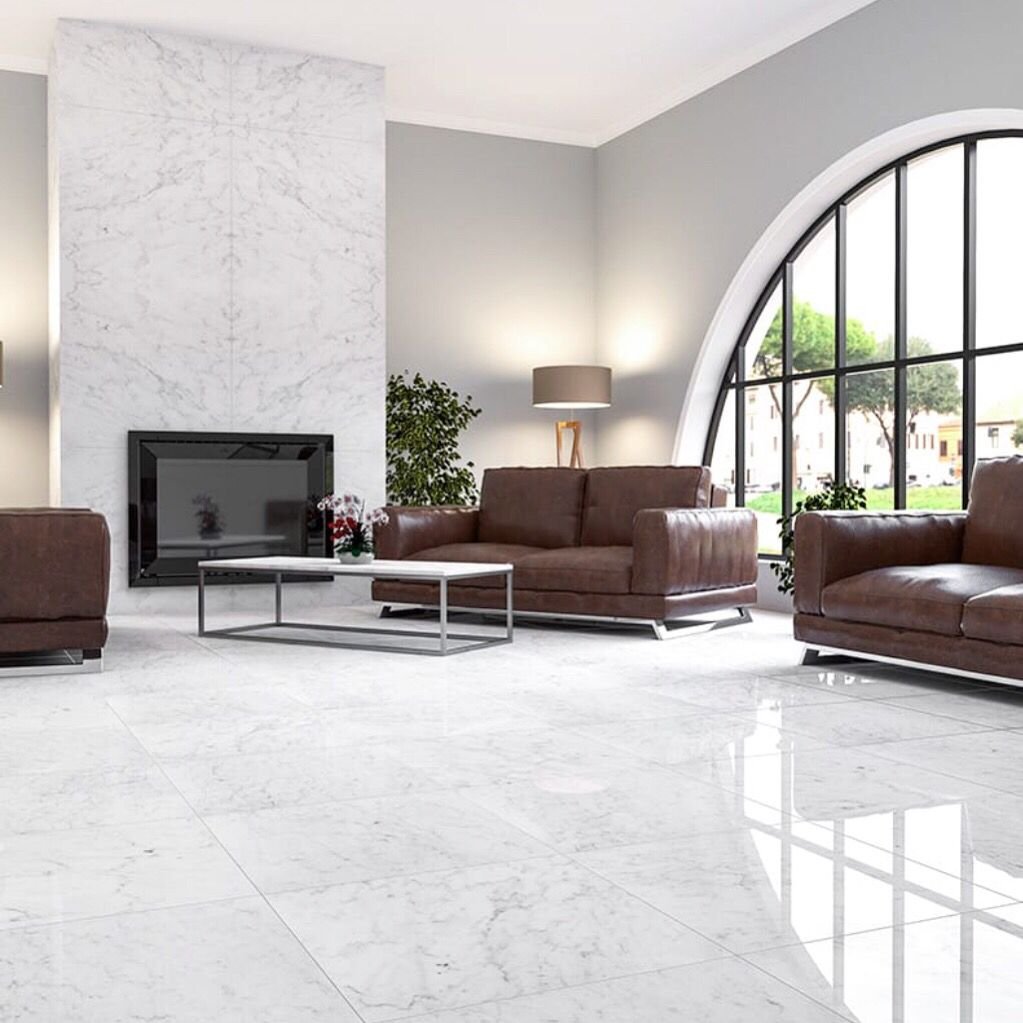 BEST INDIAN WHITE MARBLE TYPES- BY BHANDARI MARBLE GROUP
It can sometimes be overwhelming to find just the right indian white marble for your unique project. Bhandari Marble Group is a renowned marble supplier and exporter with many years of experience. We provide the best quality Indian white marble and to help you make the best decision, we have curated a list of the best and most popular White Indian marble types that you may choose for your project:
MAKRANA PURE WHITE MARBLE:-
Makrana white marble is the best Indian white marble that has been used in iconic architectural pieces like the Taj Mahal. This marble type is very durable and beautiful and also possesses an eye-catching shiny surface. What makes this marble even more special is that its shine does not fade away but only becomes better with the passage of time. Makrana white marble is completely pure and does not require any chemical treatment. It is popularly used for flooring and wall-cladding.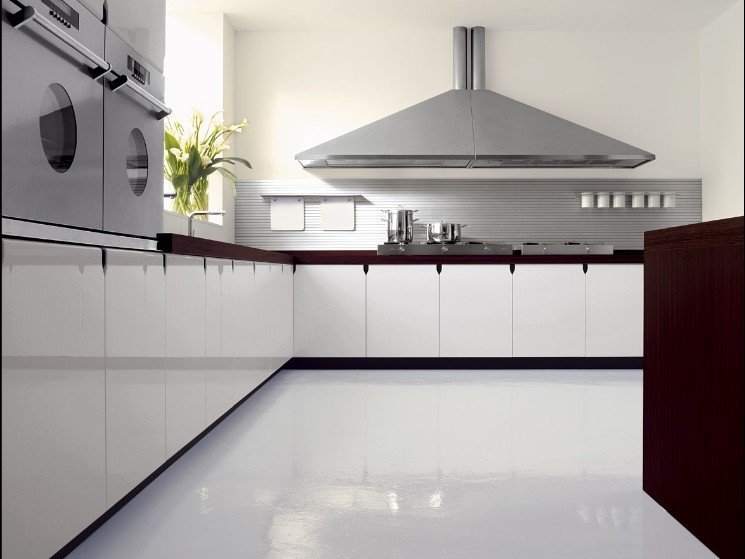 WHITE SANGEMARMAR MARBLE:-
White sangemarmar marble is a very popular marble that possesses a unique beauty and elegance. White sangemarmar marble is known for its pure white color and heat resistant properties. Its perfect solid white color makes it stand out from the rest. If you are looking for premium grade white sangemarmar marble, Bhandari Marble Group is here to provide you with the best quality stone that you can find.
OPAL WHITE MARBLE:-
Opal is a beautiful white marble that is mainly calcite in its purest form. It is backlit and requires slightly more maintenance than other marble types. It gives a very subtle and beautiful look to any space with its elegant white color and lasts long if kept sealed and maintained properly.
ALBETA BEIGE MARBLE:-
Albeta beige marble is another beautiful marble kind with a fantastic white base and light brown pattern. It has a very smooth and shiny surface and can be used in interior as well as exterior. It is also used for making furniture and countertops because of its artistic appearance.
ALBETA WHITE MARBLE:-
Albeta white marble is one of the most beautiful marbles and usually has a black colored line which makes it even more appealing to the eyes. It is very durable and long lasting. Albeta white marble has been used since historical times for building places of worship and monuments. It does not require much maintenance and is easy to clean.
BEST ITALIAN WHITE MARBLE TYPES- BY BHANDARI MARBLE GROUP:-
Italian white marble is very popularly used for all kinds of projects owing to its classy and beautiful appearance. Here is a list that we have curated to help you find the best Italian white marble for your project:
WHITE STATUARIO MARBLE:-
White statuario marble is the most popular and demanded marble. It has been used since time immemorial for making sculptures and monuments. It has a white base with grey and gold vein pattern which gives it an outstanding appearance. White statuario marble is undoubtedly the king of white marbles.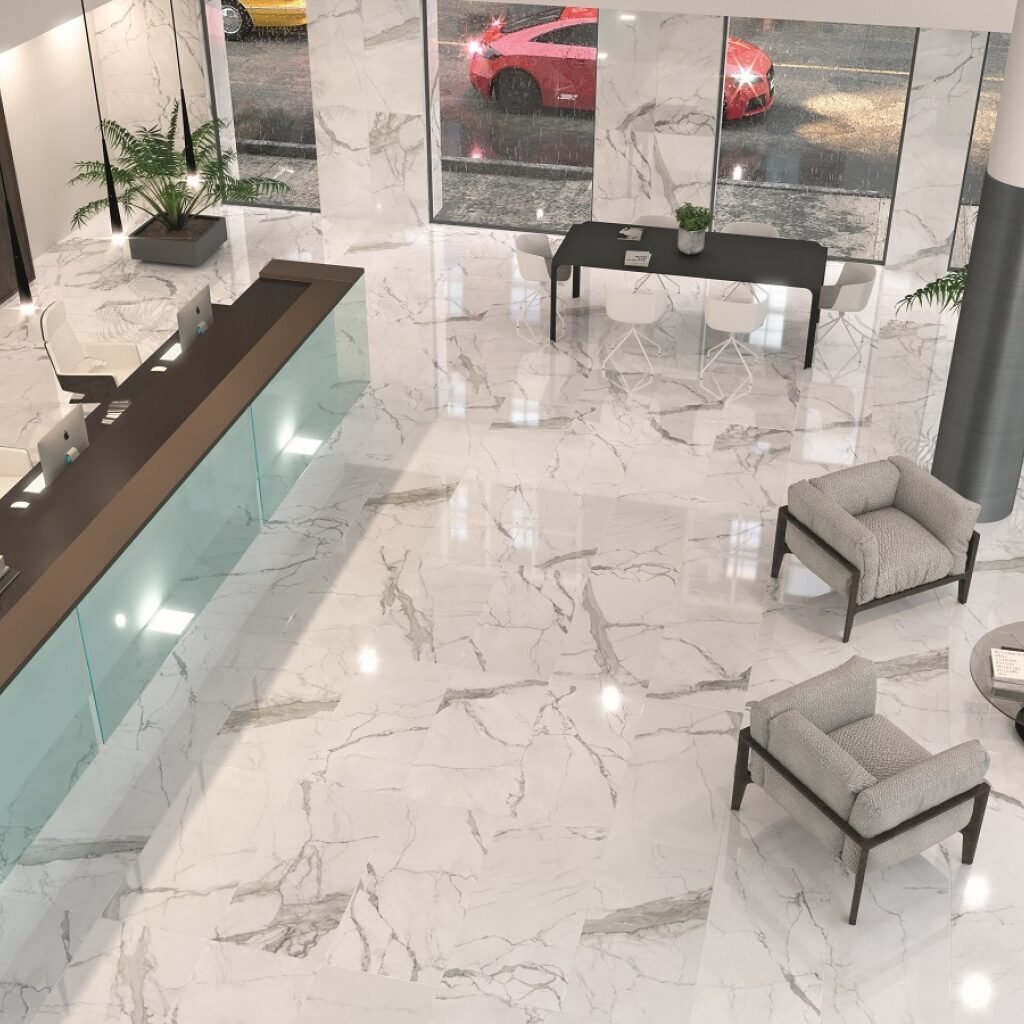 CARRARA WHITE MARBLE:-
Carrara white marble is a beautiful white or blue-grey marble which is quarried in the carrara region in Italy. It is a widely popular white marble that is very durable and versatile. Carrara white marble is a high quality marble which is comparatively non-porous that makes it stain-resistant and long-lasting.
CALACATTA WHITE MARBLE:-
Calacatta white marble is an extremely beautiful Italian white marble that is known for its gorgeous white background and dramatic veining. It is also quarried in the Carrara region and its price depends on its background; the whiter its background, the higher its price. This marble gives a very high-end look to a place and also makes it look brighter and better. If you are looking for the best quality white marbles for your project, Bhandari Marble Group is your ultimate destination. We provide premium quality natural white marble at the most affordable prices and also offer free personal guidance for all our buyers. We aim at providing the best products and services to our customers which is what makes us the most dependable and trusted manufacturers, suppliers and exporters.
WORLD'S TOP AND INDIA'S BEST MARBLE, GRANITE AND STONE COMPANY
ADD BY EXPERT AND EXPORT TEAM OF BHANDARI MARBLE GROUP. CONTACT US ON; +919829040013, +919672941111.
ALL ABOUT THE WHITE MARBLE- BY BHANDARI MARBLE GROUP