Top Reasons Behind Installing Italian Marble
By Bhandari marble group
India's number 1 Italian marble supplier
Bhandari Marble Group is the best Marble manufacturer supplier In India which Provides marble for Residential and Commercial homes, villas, hotels, projects at the best price around the world. Bhandari Marble Group has an exclusive range of marble that is best in the world and affordable for installation purposes. Italian marble is a wonderful material that can simply enhance the beauty of any room. It is recommended for high-end floors of living room, foyer, staircases, and tabletops but not so much for kitchens as it is softer material in comparison. Italian marble is mostly used in bathroom walls and floors, kitchen countertops. Italian marble is widely appreciated for its high luster and the ability to impart visual appeal to the area where it is used. It is quarried in Italy and is now easily available in India as well. This marble is usually available in slabs.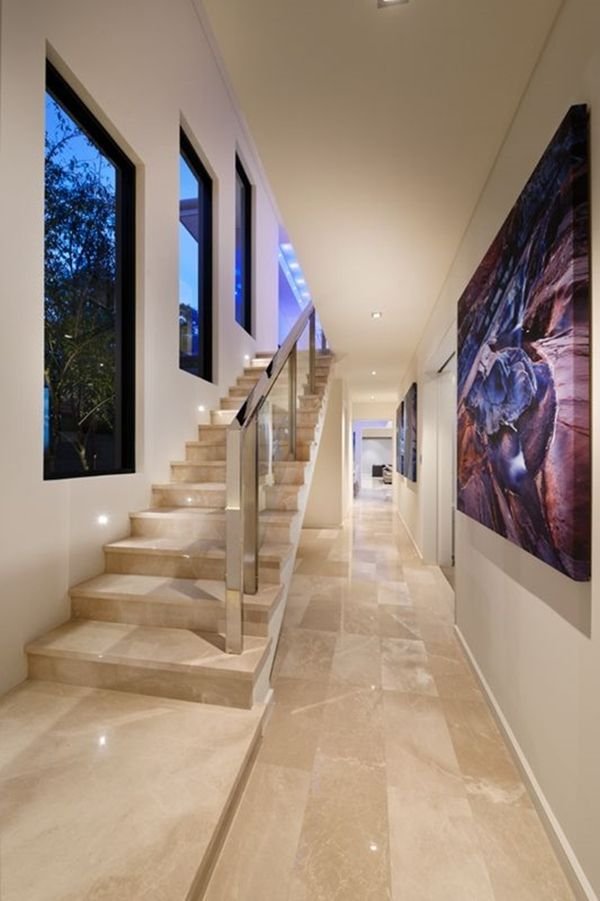 LUSTRE
After being sanded with progressively finer abrasives, marble can be polished to a high luster.
Italian marble is highly lustrous, naturally, pearly and luminescent.
COLOURS
Marble is usually a light-colored rock. When it is formed from a limestone with very few impurities, it will be white. Italian marble is said to be some of the whitest marble in the world. Take for instance Bhandari Marble Group Collection of Bianco Lasa, Carrara, Statuario, and more. Italian marble in the shades of grey, blue-grey and beige. Indian marble is available in white, grey, deep yellow, green, red, and black.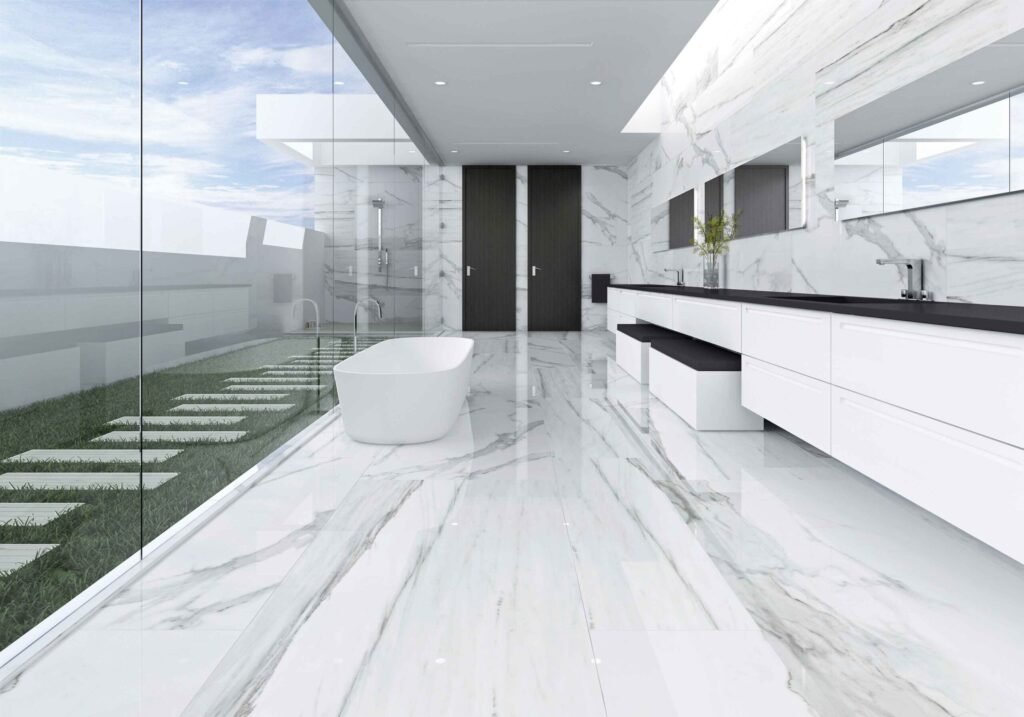 LAYING
During installation, it is necessary to match the grains and patterns between adjoining marble slabs.
Italian marble is softer and requires skilled labor to carry out the installation work. We recommend all our clients to go with the best. The Bhandari team has extensive experience and knowledge when it comes to flawlessly finishing marble or granite installation work.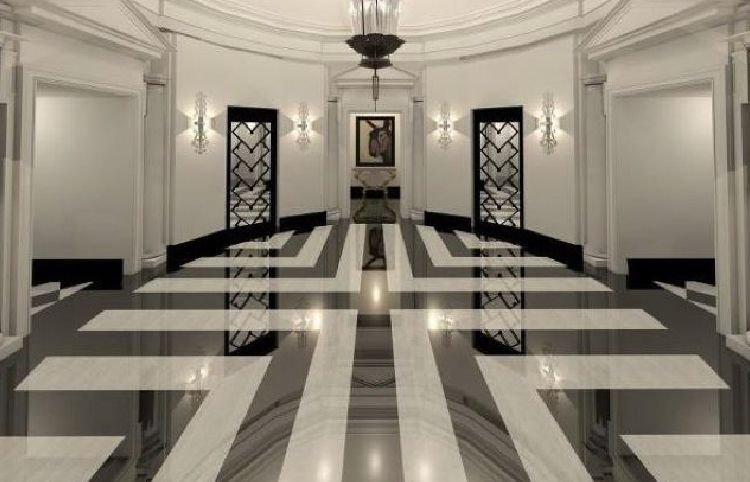 Italian marble, like the Indian counterpart, comes in a variety of colours and textures, though there are a few varieties which are instantly recognizable such as:
The much-valued Statuario marble which is characterized by its white color shot with grey or gold veins
Golden hued Botticino marble which seems to be lit from within
Light grey Carrera marble which features dispersed, fine, feathery veining
Nero (black) Marquina and so on.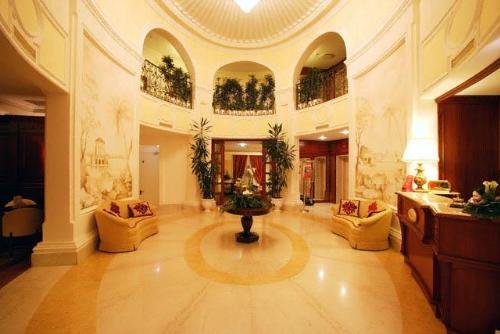 Here are some tips that will go a long way in keeping your marble look as good as new:
Sweep regularly to keep away dust and grit
Clean with a mild detergent solution or a specially formulated marble-cleaning liquid
Rub or mop the floors gently; never scrub
Apply a marble sealer to create a protective barrier to prevent staining
Do not drag heavy objects over it
Mop up spills, especially acidic liquids like vinegar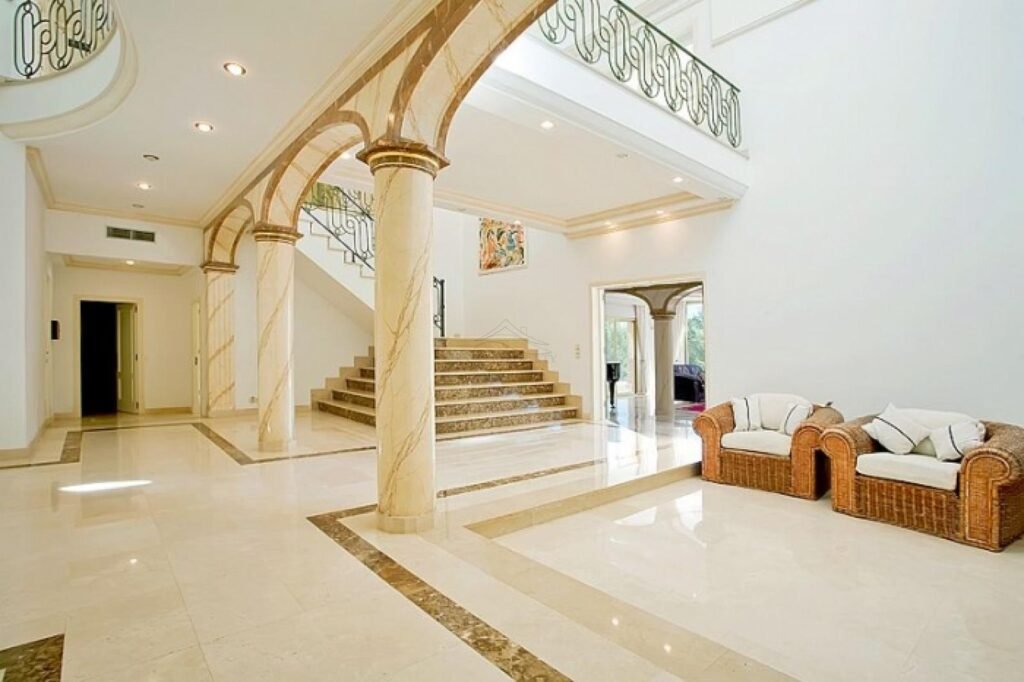 INDIA'S TOP AND WORLD'S BEST MARBLE, GRANITE AND STONE COMPANY.
ADD BY EXPERT AND EXPORT TEAM OF BHANDARI MARBLE GROUP. CONTACT US ON; 967291111.
Reasons Behind Installing Italian Marble