TAGS: Onyx, Onyxmarble, Onyxinterior, Architect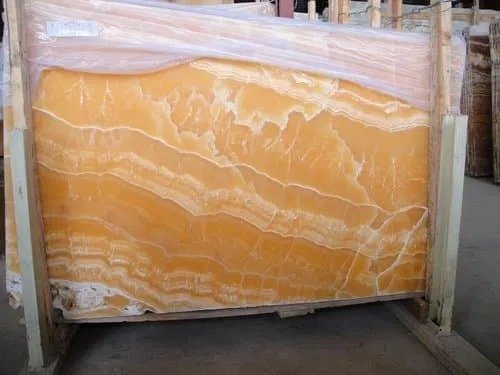 A LUXURY STONE WITH A CLASS-APART BEAUTY:
The charm that is second to none is the charm above all. So is the description of the Onyx Marble. A stone that is the most sought after by Architects, Interior Designers, and all individuals that possess fine taste. Onyx can be regarded as one of those natural stones that can never go wrong. Its placement is going to look stunning in almost every nook and corner of your space. From living rooms and bedrooms to bathrooms and Kitchens- homeowners have loved and enjoyed the surreal look of an onyx slab or countertop. Its utility doubles up as a piece of art and so this sense of multi-functionality makes onyx even more popular.
When choosing the exterior material of your home, It's important to consider things like climate and the structure of your home – if it is able to support the weight of a stone exterior. But if it can, it is one material that will create a stunning appearance to your home.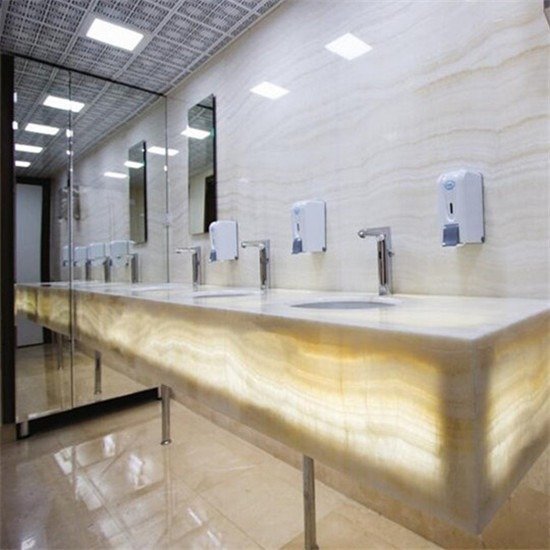 Most stone types can withstand just about any type of weather element it is exposed to, which only adds to its attractiveness. The only thing standing in many homeowner's ways when deciding on the type of exterior for their home is money. Natural stone can be quite a bit pricier than other types of exteriors, but the longevity and durability, along with the beauty that a natural stone can offer, can be worth the price in the end. Here are seven different types of natural stone for your home you can choose from. After learning more about natural stones for your home's exterior, you just may think twice before you agree to anything but stone. Although there are endless options of Onyx applications, some are more popular than others and have become increasingly common among homeowners. Others are some unique options that are recommended by our Architects and Interior Designer associates who aim to provide a unique and wholesome experience to our buyers.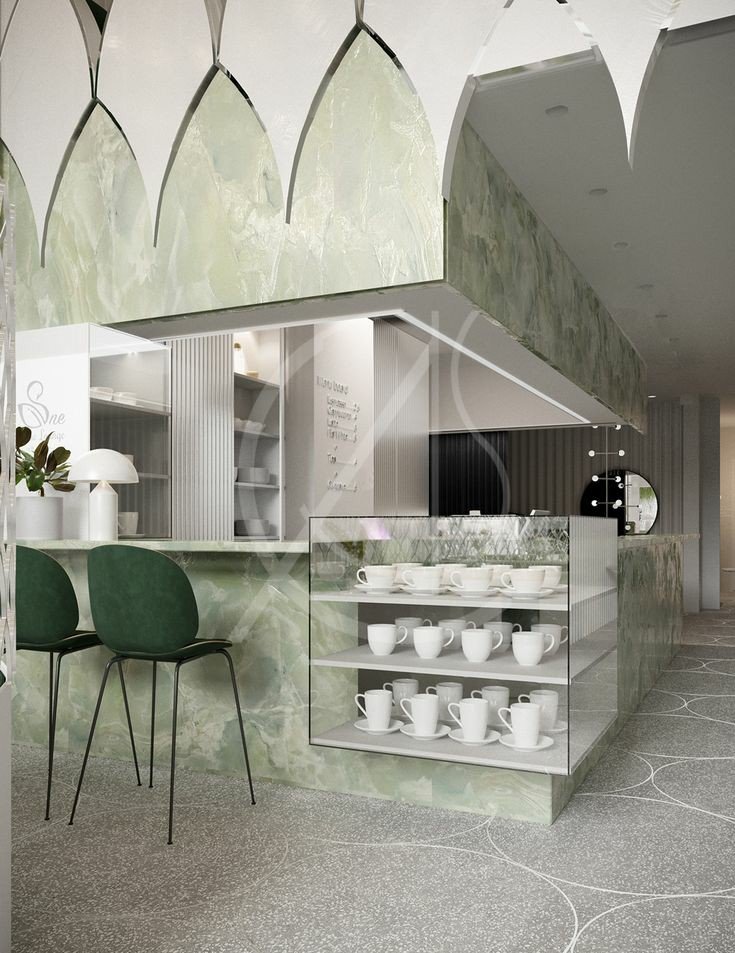 OUR STONE PRODUCTS:
By quarrying and producing natural stone from properties from all over the world, Bhandari Marble Group is able to produce a diverse selection of products and remain a leader in the natural stone marketplace. Our principal focus is to provide our customers with the best service matched with the most unique selections of products, turning custom residential homes, wineries, and commercial buildings into beautiful stone architecture.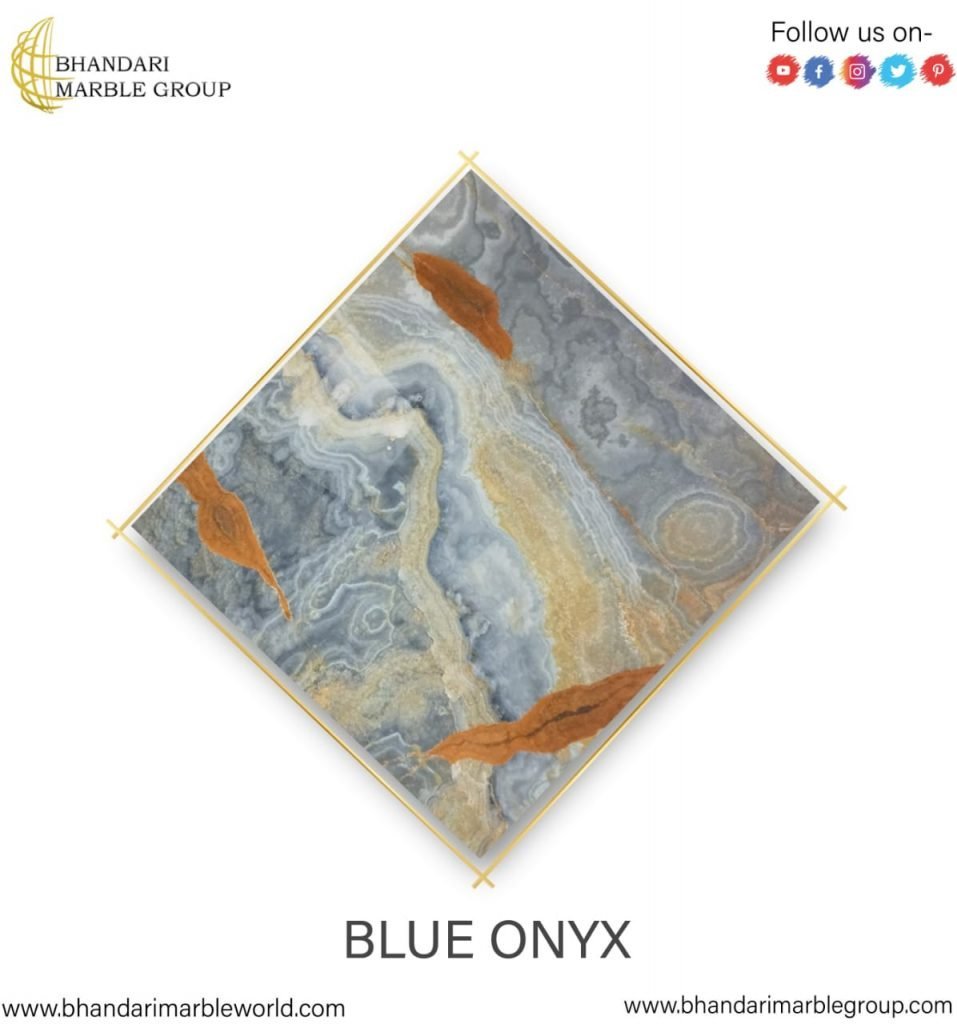 BACKLIT ONYX:
A concept that has emerged in recent years, backlit onyx can add a factor of bright beauty wherever it is installed. It is an amazing idea to make use of a stone that is translucent. This is why backlit onyx is used in multiple applications such as:
Countertops
Vanity tops
Walls
Lamps
Artifacts
Panels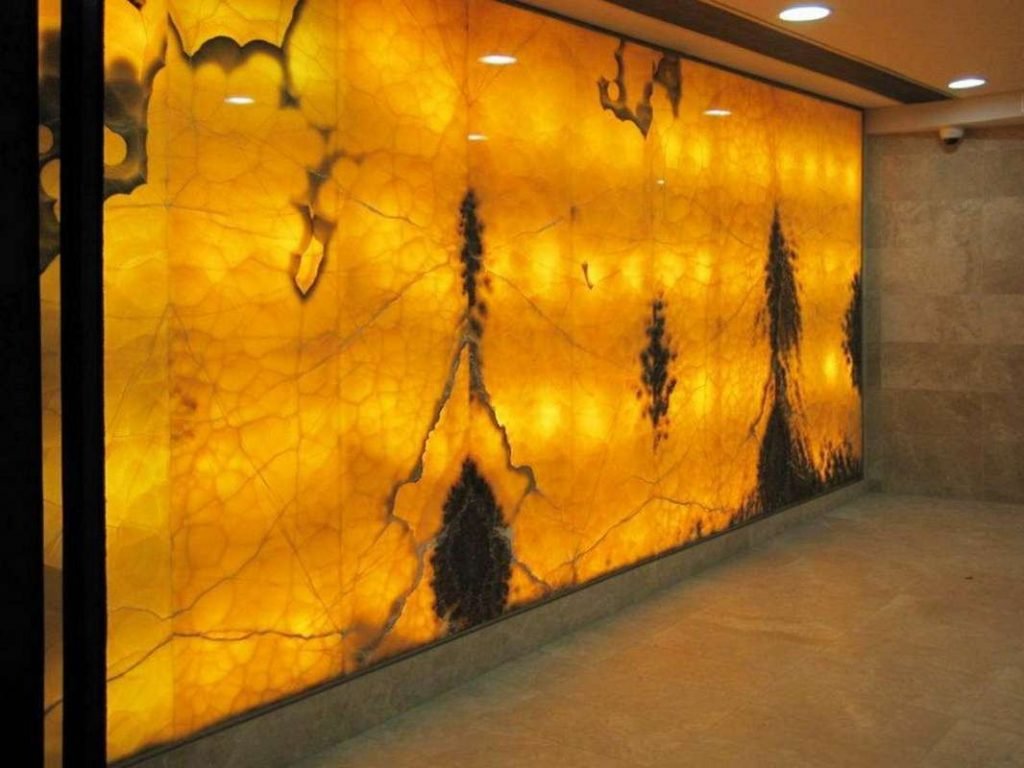 ONYX COUNTERTOPS AND VANITY TOPS:
Bhandari Marble Group is a pioneer company dealing in exclusive quality Onyx Marble Countertops in Kishangarh. Natural stone countertops have stood the test of time. Bhandari Marble Group is a marble supplier in Kishangarh for decades. When buying luxury imported marble stone, one can completely trust the eye of experience that leaders at Bhandari Marble Group boast of. The Chairman, Mr. D.C. Bhandari is known to handpick each marble block that arrives from the quarry, and only the best of the best are selected to be turned into countertops and vanity tops that our valued customers use for their dream spaces.
ONYX WALLS AND PANELS:
The backlit marble trend became an absolute hit, particularly in this category. People just love the idea of having ambient light in the room that comes after passing through a unique, handpicked, luxury Onyx Marble slab. Designers particularly like to place this look right above or behind the bed in the bedroom and sometimes right behind the television or home theatre in living rooms. This placement is done to give it a strategic center placement so that it gets the attention that it deserves and becomes a focal point in any design. In commercial spaces, backlit onyx is used at front desks and even in lobbies.
ONYX LAMPS AND ARTEFACTS:
Decorating the house with Onyx Marble lamps and artefacts is a wonderful idea. Especially when everything else seems redundant in terms of design, one marble article is enough to pull the look together for your interiors. There are limited suppliers of abstract onyx artefacts in India and Bhandari Marble Group, Kishangarh is one of them. We even take custom and bulk orders for onyx marble artefacts and lamps. We are also the leading exporter of Onyx marble in India. Bhandari Marble Group is an active exporter and is currently exporting Marble and Natural Stone to over 48 countries.
ADVANTAGES OF ONYX:
Lightweight
Colorful
Translucent
Natural Material
Embodiment of luxury
Finely crafted
The sheen that lasts a lifetime
Statement building material
Brought to you by trusted sellers
Looks like a gemstone
One of the rarer materials that can be backlit
A stone of dynamic beauty
Ideal for statues, figurines, and fireplaces.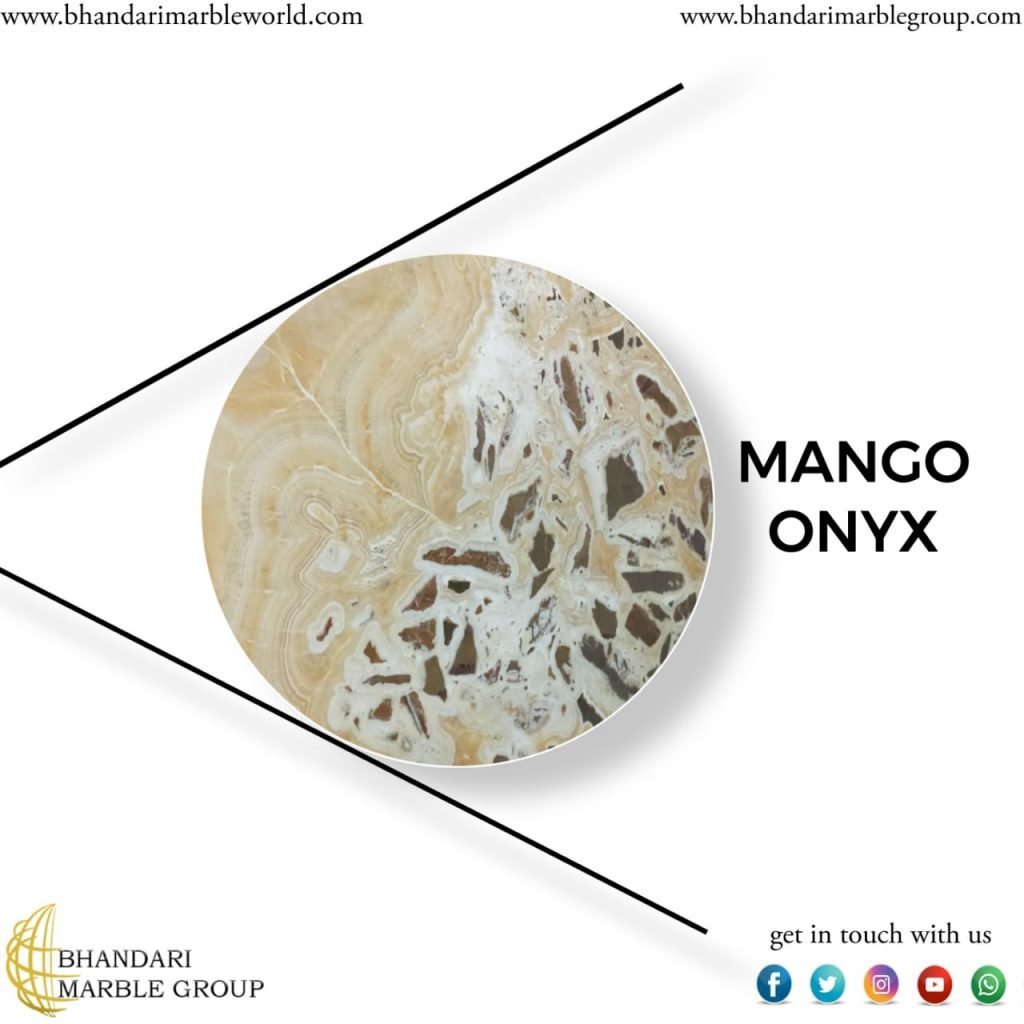 NATURAL STONE AT YOUR DOORSTEP:
On our website, you can purchase marble from the manufacturer quickly and easily. Before placing an order, please contact our specialists. They will assist you in selecting the finish and color of the stone based on the intended use and the style of the environment.
DOORSTEP DELIVERY:
If you are looking to install natural stone in your new home, Contact us at BHANDARI MARBLE GROUP and we would make your task easy and hassle-free. We also offer doorstep delivery where it is ensured that the best quality products reach you. BHANDARI MARBLE GROUP has been a reliable partner for all your MARBLE GRANITE AND NATURAL STONE requirements since the year 1631. Decades of experience in the marble industry have made us what we are and we remain grateful to you for contributing to our success.
BHANDARI MARBLE GROUP has exclusive relationships with some of the world's most renowned Architects, Interior designers, Builders, Developers from all around the globe. From homes or villas to hotels, we cater to all types of requirements. For more information, follow our Facebook and Instagram.
INDIA'S TOP AND WORLD'S BEST MARBLE, GRANITE AND STONE COMPANY
CATEGORIES: ONYX, STONE PRODUCT, BACKLIT ONYX, ONYX COUNTERTOPS, ONYX WALLS, ONYX LAMPS, ADVANTAGES, DOORSTEP DELIVERY.
ADD BY EXPERT AND EXPORT TEAM OF BHANDARI MARBLE GROUP. CONTACT US ON; 9672941111.
Onyx Marble in Kishangarh