NATURAL-STONE-PAVING-LIMESTONE-PAVING-BLACK-STONE-PAVING-KOTA-BLUE-STONE-YELLOW-LIMESTONE-SANDSTONE-PAVING-RAJ-GREEN-STONE-KANDLA-GREY-SANDSTONE-MINT-SANDSTONE-BUFF-SANDSTONE-RED-SANDSTONE-BROWN-SANDSTONE-DUST-SANDSTONE-TEAK-SANDSTONE-RAINBOW-SANDSTONE-DHOLPUR-SANDSTONE-RAINFOREST-GOLDSTONE-RAINFOREST-GREEN-STONE-JAISALMER-GOLD-WALL CLADDING STONE
NATURAL STONE PAVING
We know you love your outdoor area as much as your indoors. And you want your outdoor area to function and feel the best. It should stand any weather condition, require low maintenance, and stay new-looking for years. Natural stone paver easily ticks all these boxes. It is the most sought-after paving material for outdoor areas. There are distinct varieties available to suit the look and feel you prefer. Read on to find out the range of qualities in different natural stone pavers.
LIMESTONE PAVING
Pavers made of limestone tiles offer a different look than other natural stones. If you love to lay evenly colored pavers in your garden, limestone is the best choice. Though it comes in limited color options it adds an unmatched look to paths and patios. Limestone consists of fine grains which make it easy to cut in different shapes. When it is cut for paving, the texture comes with a velvety finish adding to distinct aesthetics.
BLACK STONE PAVING
If you are one of those homeowners who love to add something uncommon, Black Stone pavers are the way to go. Black Stone pavers are more expensive than other natural stones. But the price tag is worth the look and feel it offers. Your outdoor area with Black Stone paving captivates anyone with a luxurious and sophisticated look. It is available in a variety of sizes, shapes, and rich colors. It can create a one-of-a-kind path or patio in your garden, near the poolside, or around a fountain. Besides all, it incredibly increases the value of your home.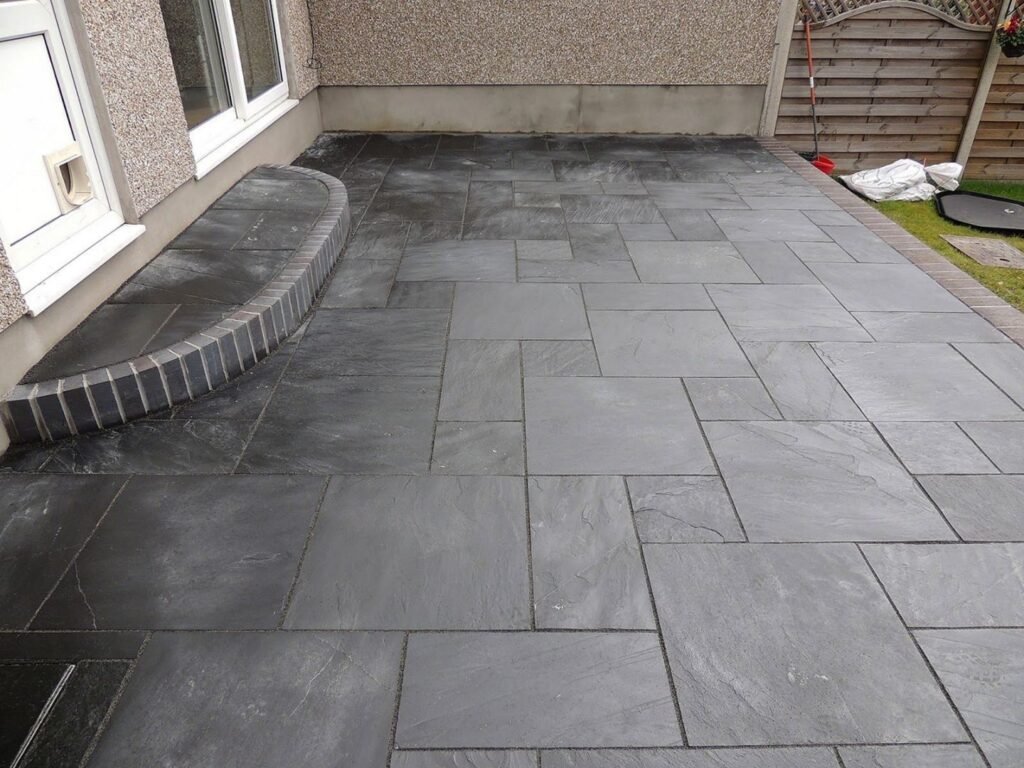 KOTA STONE
Kota stone is a naturally available limestone with an elite blend of shades. It is usually available in the Kota district of Rajasthan state of India. Kota stone is well known for its attractive colors. However, the brown color is popular. Other colors are – Black, Pink, Grey, and Beige. Physical properties like hardness, non-porous, and homogeneity make it extraordinary from other stones.
YELLOW LIMESTONE
Indian Yellow Limestone has a noble and elegant natural texture. It offers high-density colors with fewer pores than other stones, and a very high level of hardness. The natural surface of Indian yellow limestone offers a beautiful natural effect and an anti-slip property. Just one more reason that limestone paving is a popular garden paving option.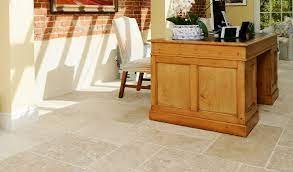 SANDSTONE PAVING
Natural paver made of sandstone tile is one of the most extensively used pavers in gardens. It is readily available in a wide range of colors from sandstone suppliers. Sandstone paver is easy to work with. Hence, it can be easily cut into any size or shape while keeping your project cost-effective.
RAJ GREENSTONE
Raj Green Sandstone offers the charm and appeal that only natural sandstone paving can offer. With beautiful variations in color throughout, each paver features its own unique tones formed naturally over thousands of years, promising your garden or patio a finish filled with character! The blend of earthy tones will suit any traditional or rural setting with the choice of a naturally riven surface texture or a smooth, sawn & honed option in a variety of sizes, you'll always be able to find the right style of garden paving for you.
KANDLA GREY SANDSTONE
Kandla gray sandstone makes its presence felt. A gray-colored hard stone having a visible consistency can create interesting exteriors and interiors. The physical and chemical composition and properties of this unique stone make it suitable for gardening areas, pathways, or poolside. This stone is frost-resistant and capable of making strong floors. When chiseled and dressed into a smooth surface, this stone product easily gets a new shape. Being resistant to acids, alkalis, and salinity, this stone is ideal for the construction of any building near the seashore. Let's move ahead and find out some facts that make this stone exclusive.
MINT SANDSTONE
We supply Mint sandstone India in stunning finishes like honed, flamed, calibrated, brushed, and sandblasted. They are made in different shapes and sizes. The stones can be plain or carved with different designs, it creates a natural focal point for a supreme setting. They are very appealing and eye-catching and made in a different range of designs and color combinations.
BUFF SANDSTONE
Buff Sandstone is an eye-catching multi-colored paving option featuring underlying buff tones. The unique natural veining and variations in tone from slab to slab provide the stone with its natural charm and beauty. This elegant stone looks great when wet and will stay looking its best all year round! Suited to the British climate, this ethically sourced Indian Stone Paving will stand the test of time! Buff Sandstone is a hard-wearing and durable Sandstone Paving option which will withstand harsh weather whilst maintaining the natural charm.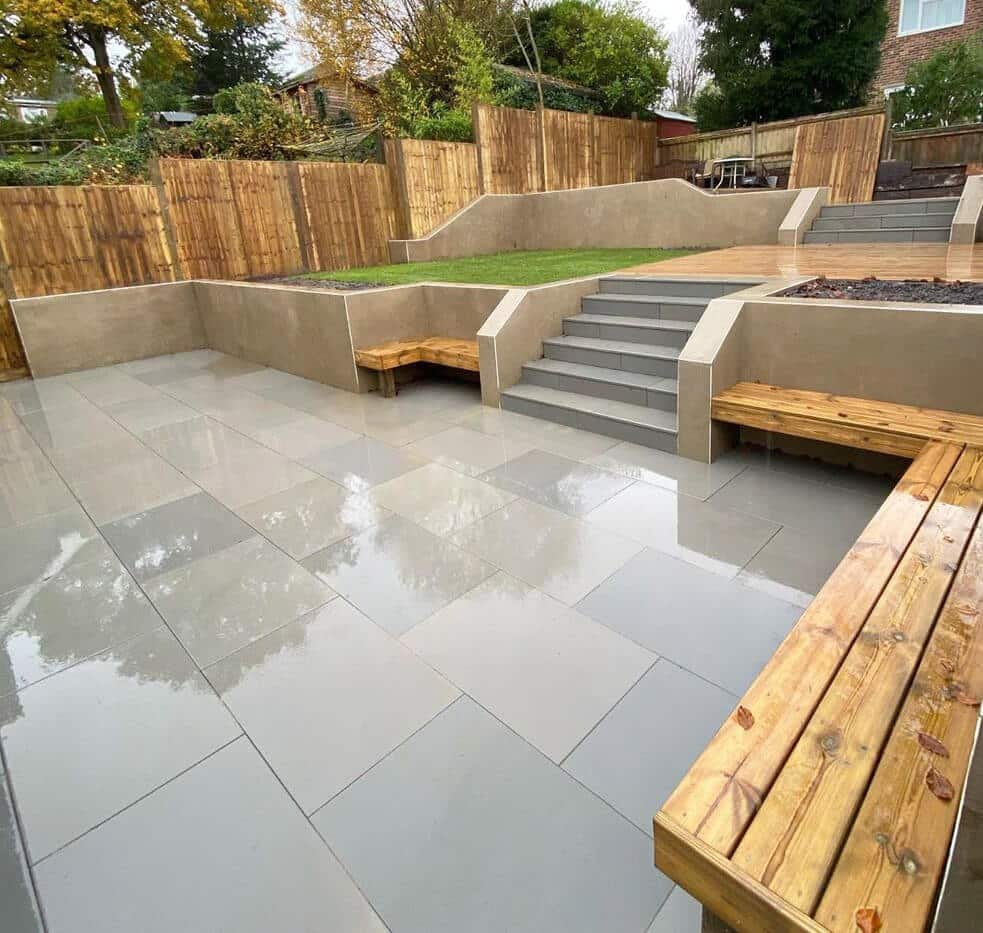 RED SANDSTONE
Red Sandstone is a light-colored Indian Stone Paving, featuring a blend of red tones throughout the smooth, sawn surface. The Sandstone Paving offers an elegant, neutral color palette to any garden or patio whilst providing an eye-catching finish, perfect for any modern-design! The light tones within the Indian Stone Paving will brighten up any dark areas of your patio to create an added sense of space to your exterior! The Smooth Sandstone Paving appears darker when wet, displaying red tones, as well as natural variations which providing an eye-catching finish.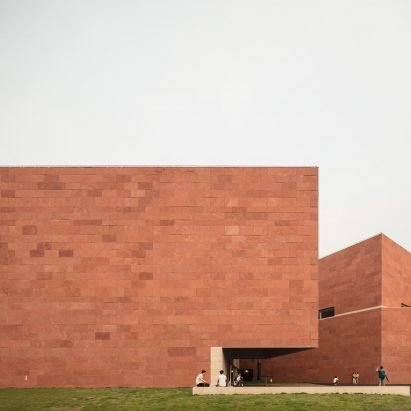 BROWN SANDSTONE
Transform your garden with the medley of supple, earthy tones in our Brown Sandstone Paving! The range of brown, buff, and grey tones will offer your garden paving the charm and appeal that only a Natural Stone can offer! With beautiful natural variations throughout, no slab is the same, promising you an outdoor area filled with character! With a naturally riven surface texture, the stone is suited to any traditional patio design and is one of our most popular choices of Indian Sandstone Paving. Brown Sandstone and is a household favorite, with the mixed-size Patio Kit providing a wealth of design opportunities.
DUST SANDSTONE
Dust Sandstone features gold, buff, and warm orange tones with occasional natural fossil detailing across its natural riven surface, adding an eye-catching finish to any garden or patio! The Indian Stone Paving becomes more vibrant when wet, providing natural charm and character. Dust Sandstone is suited to the British climate and will stay resistant to any harsh weather, meaning that your stone will stay looking its best all year round.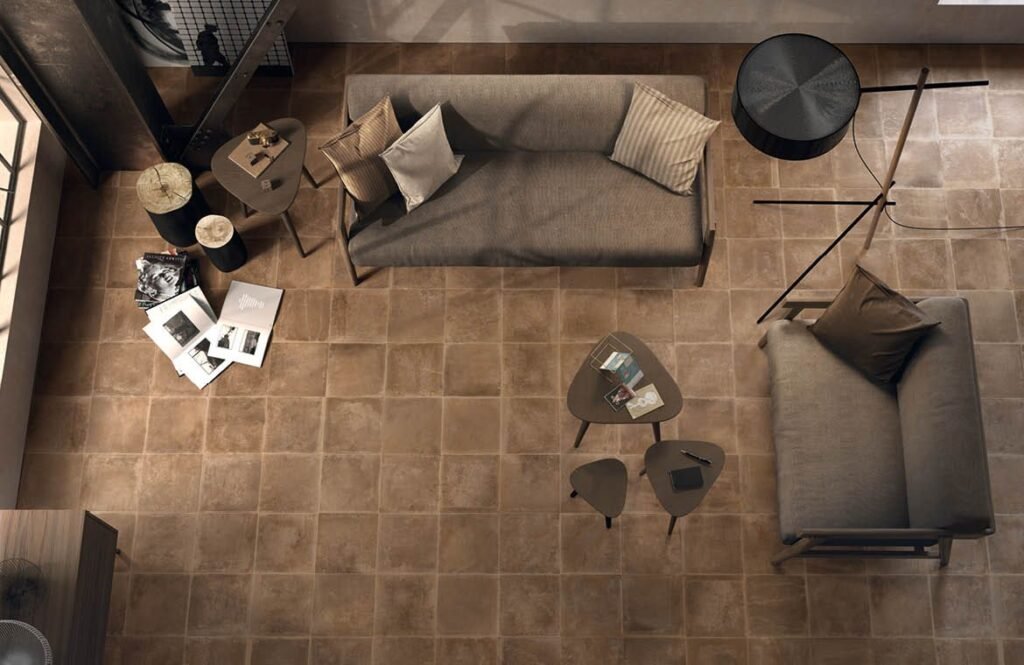 TEAK SANDSTONE
Teakwood Sandstone Generally comes with natural textures. Teakwood Sandstone is a kind of yellow sandstone quarried in India. Teakwood Sandstone is used for exterior flooring and wall in interiors as well as exteriors. In order to provide maximum satisfaction to our clients, we use the finest raw materials, modern machines, and technology for manufacturing the Teakwood Sandstone. It is also called Teakwood Sandstone, Yellow Teak Sandstone, Teak Sandstone, Golden Teak Sandstone, Khatu Teakwood Sandstone, Khatu Teak Wood and etc.
RAINBOW SANDSTONE
Rainbow Sandstone is the smooth sandstone that is quarried in Nagaur District of Rajasthan. It is worldwide popular among architects especially in constructing patio gardens. This Rainbow sandstone has beautiful coloured veins running through its surface. It is distinctively multicoloured sandstone that has a mixture of colours & tones with a marble effect pattern, with pinks, beige, yellows, reds, purples. It has a multitude of natural veins running on its surface that gives highly lustrous appearance to your space. For the reason that of having high tensile strength, smooth finishing, perfect texture and durability, it is widely used for internal and external flooring, roofing, cladding, landscaping of buildings, fireplaces, stone walls, pillars, paving, circle patios, etc.
RAINFOREST GOLD SANDSTONE
Rainforest Gold Sandstone is a stylish green color Indian marble with stylish Dark brown variations of deep cream pattern and rich rusts. Owing to our rich industrial experience, we have been able to serve our valued customers with a wide range of Rainforest Marble. The Rainforest Marble we offer is processed using quality material and advanced technology.
RAINFOREST GREEN SANDSTONE
Rainforest Green Marble if you say it marble maybe you don't know what it is, since all quarries of this marble under the soil at Bidasar (Rajasthan – northern part of INDIA), so is also known as "BIDASAR" in the local language. Actually, the Rain forest green sandstone is not a marble technically the category of this material is Serpentinite which is a rock composed predominantly of more than one marble or minerals calcite and dolomite. This is used in decorative materials like furniture, light fitting, artistic pots & fireplaces, etc but is most beautiful use in Flooring tiles, countertops, kitchen tops, and interior decoration.
DHOLPUR SANDSTONE
Dholpur Sandstone is mined from a place called Dholpur. It is also famously called Red Sandstone. In the ancient era, it was widely used in building monuments, forts, temples, and Havelis. The finest example of it is the majestic Agra Fort and captivating red fort. As the name suggests Dholpur Sandstone has a red texture. It is due to the presence of iron oxides. The red sandstone is used in a variety of applications like flooring, roofing, wall cladding, paving, and stone sills. Its qualities like durability, strength, resistance to acids, and saline water make Dholpur Sandstone a popular choice for construction projects.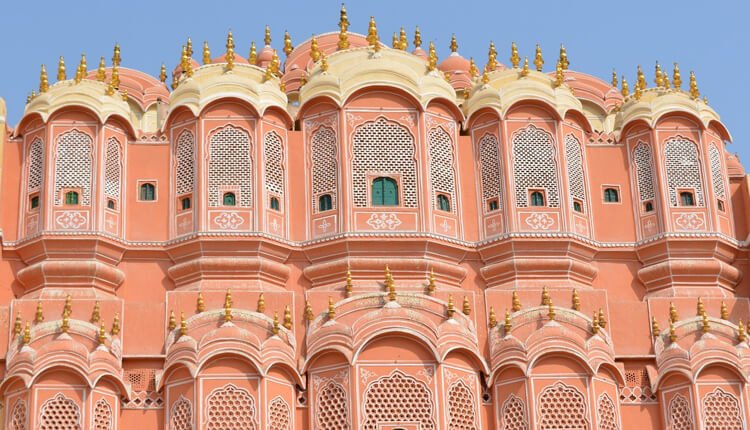 JAISALMER GOLD SANDSTONE
The Jaisalmer gold sandstone of Jaisalmer, famous as golden stone, has been extensively used in the architectonic heritage of western India. The golden yellow limestone and sandstone-built architectonic heritage impart an exquisite character to Jaisalmer city, which is popularly known as 'The Golden City. The Jaisalmer Fort built by limestone and sandstone has been listed as a world UNESCO heritage site-locally referred to as 'Sonar Qila' meaning 'Golden Fort'.
WALL CLADDING STONE
Wall cladding is an additional cover on the existing interior and exterior walls of a building. Adding cladding to the walls contributes to the extraordinary aesthetics of the building. These are available in hundreds of colors, patterns, textures, and finishes that can perfectly match the aesthetics of a building. Any variety of cladding for walls can transform an ordinary wall into a vibrant and lively-looking masterpiece.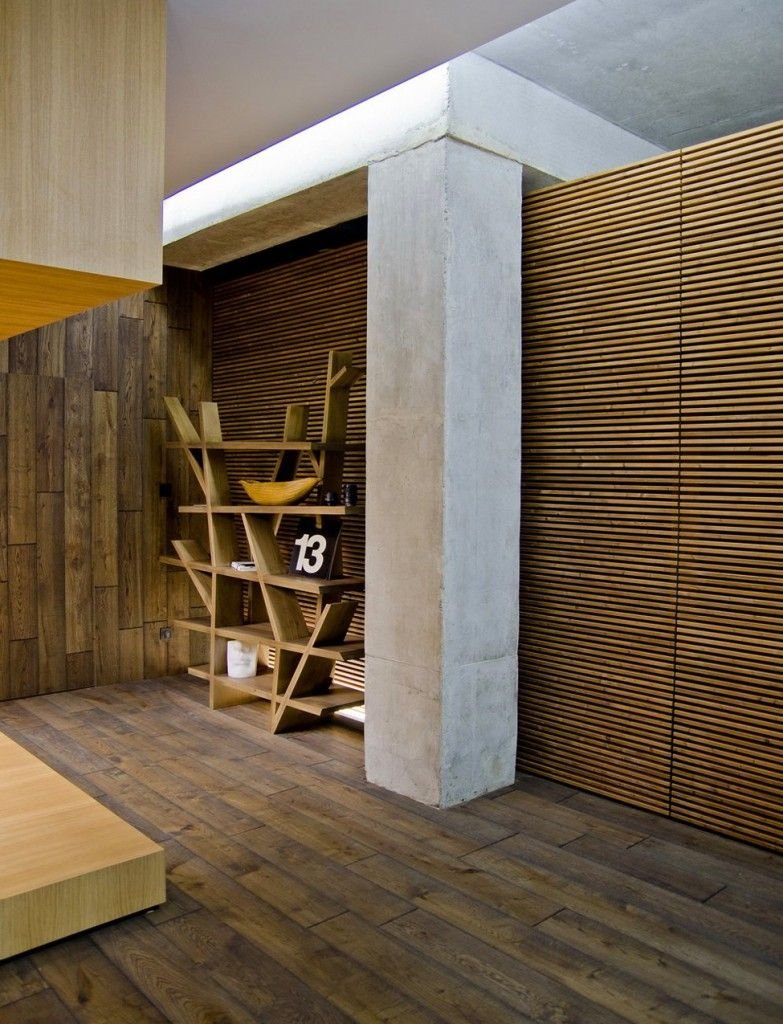 INDIA'S TOP AND WORLD'S BEST MARBLE, GRANITE AND STONE COMPANY
ADD BY EXPERT AND EXPORT TEAM OF BHANDARI MARBLE GROUP. CONTACT US ON; 9672941111.
NATURAL STONE BY BHANDARI MARBLE GROUP