BHANDARI MARBLE PRESENTING ITALIAN RANGE OF WHITE MARBLE
CALACATTA MARBLE
Calacatta White marble is a rare than Carrara White and it is whiter than gray with dramatic veining that results in thick, predominate patterns. It often has brown and gold undertones. Calacatta is the most precious marble varieties found in Italy. It has distinctive veining that can range from gold to gray. Calacatta marble is usually white with dark veining in massive, thick styles. For a few homes, it may add a striking appearance when paired with the chrome steel of a kitchen or the white porcelain of a toilet. On the grounds that it's miles rarer than Carrara, many people don't forget Calacatta a luxury stone.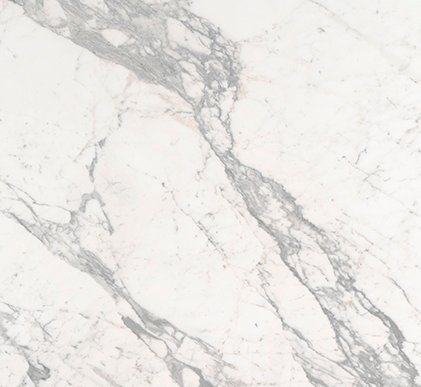 What is the best Italian marble for flooring?
First of all, I would like to tell you that Marble is the best option for flooring as compared to granite due to their strength.
If you still want to put Granite as flooring then it totally depends on individual to individual. If you are thinking to put marbles on flooring then the category of buyers always play important role in selection of marble.
For Budget Buyers
If you are a budget buyer. You will definitely go for the strength and the quality of marble vise-a-vise price or cost you are paying for it. Further, there are high chances that you will choose dark colors in order to make sure…
Which is the best marble or tile for flooring?
As we know about our customers we know better about their choice and preferences and we suggest you to put only marble on flooring because it gives your home a prefect and pure elegant look.
What is the best marble I can use for flooring?
All though we have all types of marble which you can use for flooring of your dream home and it's up to you guys what you will choose for flooring.
Which supplier is best for Indian Granite and Marble?
Bhandari Marble Group is the best supplier and manufacturer of marble granite and Italian marble stone. Hear you will find all the latest collection of stones at reasonable prices with best quality.
Which marble is better for health, Indian or Italian?
All though both types of marbles are better at their place, but we suggest you to choose Indian Marble first in compare to Italian Marble because Indian marble having long lasting durability, prefect collection of white and pure touch of Indian. Indian marble need of any kind shine or other expenses in comparison to Italian marble and Indian Marble also easy for installation and very less changes of breakage.
 INDIAN MARBLE
There are lot of varieties from which you can choose a good quality Italian Marble starts from 150 rupees per sq ft and varies to 1000 rupees and more. I am listing few names here and you can check them out accordingly. People in all corners of the world use marble floor tiles and slabs in order to render a new meaning to their interior and exterior flooring applications. There are different colors like white, red, black, mottled and banded, gray, pink, and green. In terms of maintenance, durability, beauty, and excellence, natural marbles are best but add some burden to your pockets. But it is one-time investment. Following are some of the prime residential and commercial applications: Living room and bathroom; bedroom and kitchen, and commercial–entryways, reception area, staircases, and pavements.
TORONTO(FANTASY BROWN)
Toronto marble is very similar to Sawar marble .The Toronto marble color may be dark brown, chocolaty color.
Price of Toronto Marble Slab:-Toronto marble slab price between 20-40 rupees per square feet in Bhandari Marble Group
Price of Toronto Marble Tiles:-Toronto marble tiles price between 16-18 rupees per square feet in Bhandari Marble Group.
MORWAD WHITE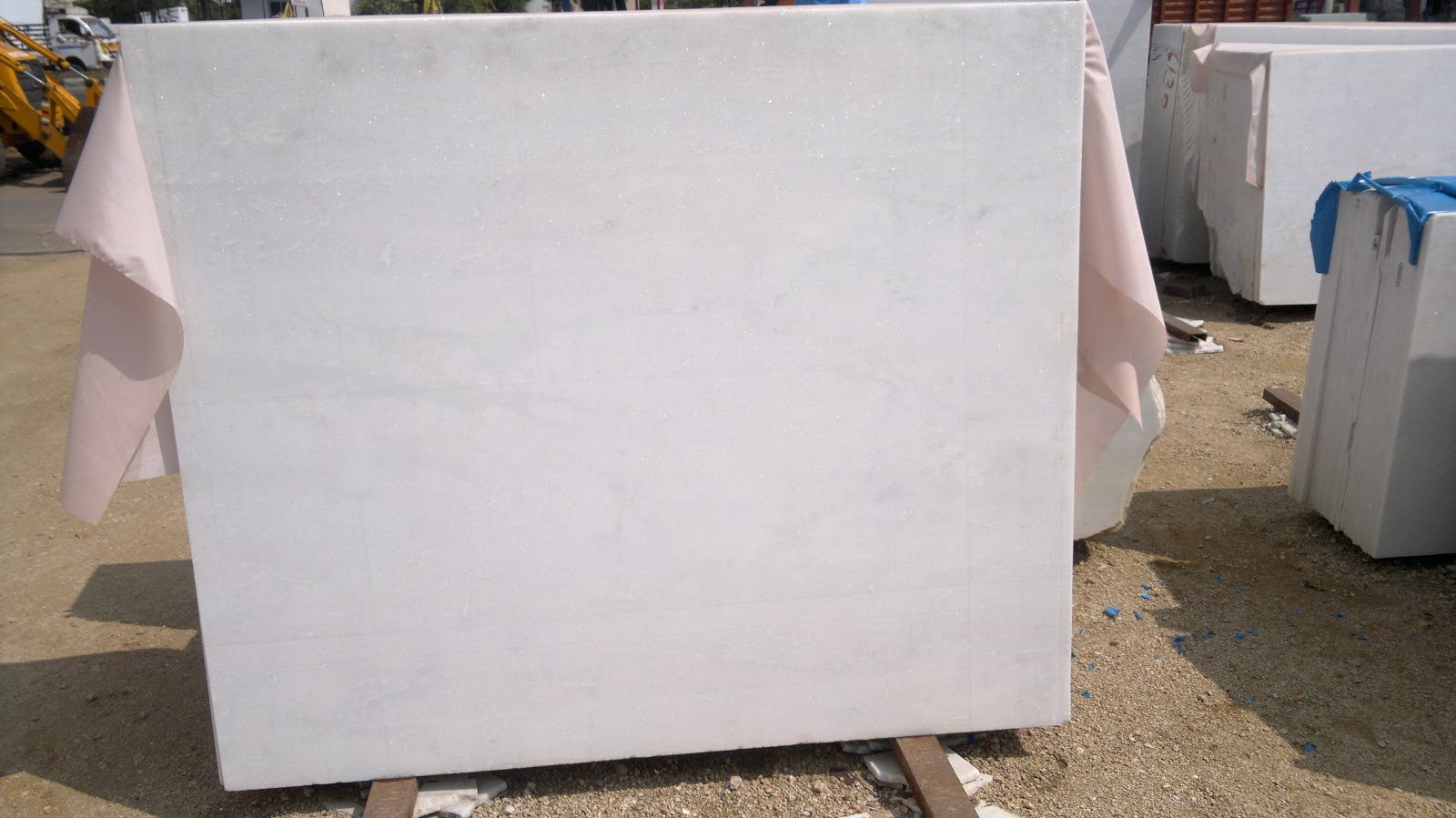 Morwad White marble is very famous and popular in Indian Marble. We at Bhandari Marble Group are the Leading supplier of Morwad White Marble
Price of Morwad White Marble: – The price of Morwad white marble slab between 40-250 rupees per square feet. The price depends on the whiteness of the slab if the background is very milky white then the price is increase high else there some black spot then the price some down of Morwad white marble. In Morwad White Marble the background is white based with green lines. It is very famous marble in marble market. It is very popular marble in India.
DHARMETA WHITE
Dharmeta marble is a combination of white and gray color. The background color of Dharmeta marble is white and foreground color gray color spot. The flooring of Dharmeta marble is very attractive and beautiful.
Price of Dharmeta marble slab:-
The price of Dharmeta marble between 35-70 rupees per square feet.
Price of Dharmeta marble tiles:-
The price of Dharmeta marble between 15-17 rupees per square feet.
AGARIA WHITE/BROWN MARBLE
Agaria white marble is very popular marble in Kishangarh marble for its Whiteness. In Agaria marble the background is very white and transparent and the foreground pattern light gray lines with cross patterns in slab.
PINK MARBLE
The pink slate marbles, we offer are known for their elegance and sophisticated appeal. Deploying these pink slate marbles is sure to enhance the ambiance of any space. These marbles have beautiful color and natural texture with smooth finish. Pink slate marbles are used for making flooring, cladding, wall facades and other furniture items. Paloda Pink Marble Tiles is suitable for decor of your office, homes or hotels. Paloda Pink Marble Tiles offered by us are known for their supreme quality and proper finishing. Paloda Pink Marble Tiles are made available to the clients is safe and secured packaging that too within specific time span.
GREEN MARBLE
Green marble mines in Udaipur city. There are many color combination in green marble slab. I show here different patterns of green marble slab. The green marble mainly used in marble flooring. In Kishangarh marble market .Green marble tiles, green marble slab and green marble variety of green marble found in Kishangarh marble market. Green Marble is a wonderful marble having beautiful structures which allows user to use it in several forms such as counter tops, vanity tops, table top, wall cladding and many other ways.
THE COLLECTIONS OF GRANITE WE HAVING
Bhandari Marble Group is perfect place for those who are looking for granite for their dream home. We have more than 200 colors of granite available at our stock yard.
TAN BROWN
A black-brown cordieritefels with big, shapeless, brown-red feldspar crystals. Tan Brown Granite Black, dark blue and brown background with chocolate brown flowers. The large crystalline texture makes it suitable for facades and other construction details. General Usage for Tan Brown Granite It is mainly used for flooring, cladding, kitchen counters and table tops. It looks best when it is glossy however honed, flamed and river-washed finishes are also available. Available in both slabs and tiles. This stone is used worldwide in a number of large projects. Quarrying Area for Tan Brown Granite, Andhra Pradesh, India.
Commonly used in indoor and outdoor walls and ground. It has uniform pattern, stable color and good luminosity, high hardness but not easy to process.
BLACK GALAXY GRANITE
I'm very sure this Black Galaxy Granite will be cool for floor. In Black Galaxy Granite the background of granite color is black but in four colors there are many gold color spot which look like as Galaxy. From the point of durability, Black Galaxy has an unparalleled durability advantage. Firstly the Black Galaxy belongs to the granite, secondly, sandstone structure of Black Galaxy more specific abrasion resistance and corrosion resistance, you will meet the needs of life time.
Imperial Red Granite:- It is Indian red granite. Imperial Red Granite is Hard Stone of red background with light blue quartz dots. Imperial Red Granite Mines at Ilkal, approx 400 kms from Bangalore, Karnataka, South India. Imperial Red Granite application inside and outside.
BHANDARI MARBLE GROUP is the best supplier and manufacturer of Indian Marble in Kishangarh, which offer wide range of all types of marble with excellent quality and best price in market. We don't. You share your most intimate secrets with your search engine without even thinking: medical, financial and personal issues, along with all the day to day things
We have some other varieties also available in Indian marble just like high lustrous white Makrana marble, High-quality white Ambaji marble from Gujarat, the widely exported Indian green marble.
Makrana Marbles
Makrana marble is oddest and best quality of marble in this world. Tajmahal was billed by makrana marble/stone in 1631. But till today if you will see Tajmahal flooring it is giving good shining. Because Makrana marble composition is mainly calcite. How much we will use Makrana marble like we will walk on it, wash it, its glow will increase on decrease like other stone.  They why it world best quality of marble not only of India. In India we have too many types of Makrana marble but mainly Makrana marble types and details are shown below. Makrana marble price and rates are start from 40 per sq. feet up to 2000 Rs. Per sq. feet.  Makrana Kumari marble is starting from 40 Rs. Per sq. feet up to 80 Rs. Per sq. feet. Makrana Dungri marble prices / rates start from 60 Rs. Up to 200 Rs. Per sq. feet. Makrana Chak Dungri marble is starting from 200 Rs. Per sq. feet up to 500 rs. Per sq. feet, Albeta marble is prices / rates starting from 150 Rs. Per sq. feet up to 500 Rs. Per sq. feet and Makrana white marble prices / rates starting from 150 Rs. Per sq. feet up 2000 Rs. Per sq. feet. But remember few other product which look like Makrana marble but they are not Makrana marble you can get in too much low cost but they are duplicate Makrana marble if they are selling you by the name of Makrana marble. You can see this kind of marble in Kishangarh and Jaipur.
USES OF MAKRANA MARBLE
Monuments
Handicrafts
Temple Work
Building Construction
Furniture:
Sculptures
Properties of Makrana Marble:
Makrana Marble is the high quality White marble used in building construction and decoration. These marbles are highly durable. It is widely used for the flooring. About 120 thousand tonnes of the marble are produced annually from over 400 mines in the Makrana Region  and 55 million tonnes are reserved by the state government.
The key points of chemical properties are listed as below.
Type or Marble: Calcite in nature
Chemical composition: it consist 98% to 99.9% Calcium Carbonate and 2% to 0.1% impurities.
Color Shades: pure white, white with grey shades and white with pink shades (depends upon the type and level of Impurities)
Water Resistance: presence of 98% calcium carbonate makes it India's highest water resistive rock
Shine: Makrana Marble retains its shine and white color for very long period of Time
Cutting and polishing: Makrana marble doesn't require chemical or any other form of treatment but used in cutting and chiseling.
Types of Makrana Marbles
Makrana Marbles are categorized into various categories depending upon the level of impurities and observing color and pattern.
Makrana White Marble: This is the most common type calcite stone of white color used for sculpture and in building construction for flooring and wall cladding.
Dungri Marble: It comes with slightly Grey pattern on white. It is preferred for flooring purpose. It doesn't require any chemical treatment.
Kumari Marble: This Marble has white color with grey or brown line patters on it. : It is the most economic type of Makrana marble.
Albeta Marble: It is commonly being observed in white colour with slightly black lines on it.
Brown Albeta Marble: The Albeta marble with the brown color pattern on its top.
Makrana Pink Marble: This Makrana marble has pink color pattern on white. It is used for decoration purpose as well as flooring.
Makrana Pure White Marbles: It is also known as "Sangemarmar". It doesn't have any pattern of different color shade. It is the purest form of Makrana Marbles.
Price list of Makrana Marbles
| | | |
| --- | --- | --- |
| S.No | Name of Makrana Marble | Prices in INR |
| 1 | Makrana White Marble | 400/sqft |
| 2 | Dungri Marble | 80/sqft |
| 3 | Kumari Marble | 30/sqft |
| 4 | Albeta Marble | 1000/sqft |
| 5 | Brown Albeta Marble | 350/sqft |
| 6 | Makrana Pink Marble | 200/sqft |
| 7 | Makrana Pure White | 400/sqft |
| 8 | White Sangemarmar | 500/sqft |
| 9 | Premium Morwad White | 120/sqft |
| 10 | Indian White Statuario | 150/sqft |
| 11 | Opal White | 300/sqft |
| 12 | Jhanjhar White | 40/sqft |
| 13 | Talai White | 70/sqft |
| 14 | Rajnagar White | 45/sqft |
| 15 | Dungari White | 80/sqft |
| 16 | Banswara Purple | 70/sqft |
| 17 | Udaipur Pink | 30/sqft |
| 18 | Pink Marble | 35/sqft |
| 19 | Dark green | 45/sqft |
| 20 | Spider Green | 55/sqft |
| 21 | Onyx Green | 60/sqft |
| 22 | Rainforest Marble | 90/sqft |
| 23 | Goldino Marble | 90/sqft |
| 24 | ITA Gold | 65/sqft |
| 25 | Antique Rainforest | 105/sqft |
PRODUCT DETAILS
Talai White Marbles are pure white color Indian Marble with natural textures. White color makes it more appealing for flooring. With advance machines and latest methods the Talai White Marbles marbles are cut as per our customer's requirements. These marbles are available with us in polished as well as in unpolished form. BHANDARI MARBLE GROUP is the Best Manufacturer and supplier of Talai White Marbles.
FEATURES
Smooth look
Easy Maintenance
smooth surface
Specifications
Long Lasting
Marble…Marble…Marble…Only at Bhandari Marble Group