BHANDARI MARBLE GROUP
Bhandari Marble Group is going only with perfection.  We provide all types of marble, granite and stone. Natural stone materials need to be chosen carefully, keeping in mind their inherent properties, malleability, as well as aesthetic qualities. Bhandari Marble Group provides a wide variety of high-quality stones accompanied by years of experience in the marble industry and a customer-focused philosophy. Established in 1631, Bhandari Marble Group is a pioneer group of marble, granite and stone. We at Bhandari Marble Group always work for the satisfaction of customers. Bhandari Marble Group has extensive experience with supplying marble to a variety of clients and for a vast array of projects, including palaces, temples, mosques, embassies, international hotel chains, and office buildings. As well as a support-service this guarantees customer satisfaction and value for money.
ITALIAN MARBLE
Marble combines sheer strength, stunning beauty, and practical flexibility, resulting in a natural material which has a timeless appeal, is easy to work with and durable. Marble is the perfect complement to other natural and stylish materials such as wood, leather, and steel. Marble is both malleable and strong, which explains its popularity with both structural artistic pieces. This natural stone is available in a variety of colors and compositions, leaving ample room for artistic expression. Marble is itself a classic feature which spells luxury, opulence, and affluence; it also speaks to refined taste and discernment.
At BHANDARI MARBLE GROUP, we can provide you high-quality marble stone slabs, with a variety of colors, shapes, patterns, and types, available upon demand from our large fully-stocked warehouse.
Luxurious stones, like marble, onyx, travertine, and granite, are routinely used in the structure and embellishment of buildings, giving them a sense of style, elegance, and status. The careful use of these opulent materials is a statement in itself and can, therefore, set a very elegant and luxurious tone to a room. Marble is frequently a strong and determining feature in the overall ambiance of an office, hotel or home.
We deliver our clients high-quality services meant for natural stones like marble, limestone, travertine and granite.
Marmara White Marble
The Marmara White is a fantastic and fairly unique type of marble from Turkey, which is mostly known by its white background and quite uniform parallel dark grey lines or vein. These fairly uniform veins are what make the Marmara White such an on-demand marble, making it a unique marble for certain decoration and interior application.
Marmara White Marble Slabs
The dark silver-grey vein is very well-balanced as we can see on the pictures, showing a fantastic balance between the white background and the parallel vein. This is what is mostly expected from the top selection or grade of Marmara White marble.
Dark Emperador Marble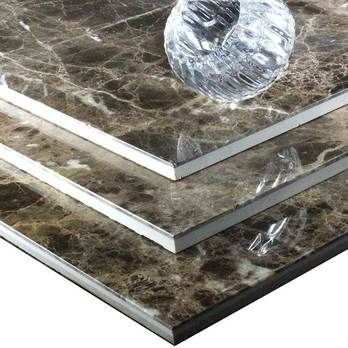 The Dark Emperador is a dark-brown marble that is originally extracted in Spain. It has high demand worldwide and is used on reference projects in different parts of the world. However, it may be difficult to choose and understand its main selections that start from Classic, Commercial all the way up to higher selections such as standard and First.
Light Emperador Marble
Light brown / honey colored marble, which is characterized by its occasional vein. This is also a Spanish marble, but with fewer relevance than the Dark Emperador. There are currently other variations of the Light Emperador being extracted in other parts of the world, particularly in Turkey. The Turkish Light Emperador is today a reference and despite presenting a different color to the Spanish Light Emperador, it has considerable demand and many see it as a direct alternative.
Crema Marfil Marble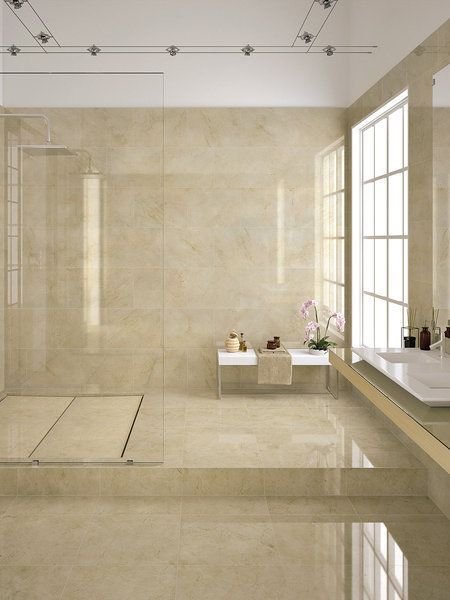 When choosing the decoration of our home or office tend to arise many questions around which material to use, where to get it or how much we are willing to spend and other topics that are generally not familiar to us. Its brightness and beige tonality give elegance and presence that makes wonderfully look any space. Whether it is floor, stair, counter top or fireplace. Thanks to its brightness special, it´s a perfect marble for environments in which between little light since, thanks to its characteristics, the little light that between is will see with more brilliance. Crema Marfil marble provides also much more look to any living room or kitchen for example.
Dyna Royal Marble
Dyna Royal Marble is the best and premium quality Italian Marble. This marble is the perfect choice for the Flooring. Pattern Shine and color of Dyna Royal Italian Marble makes floor elegant.  With the help of our competent workforce, Bhandari Marble Group supplies high quality Dyna Royal marble. We offer these Dyna Royal marble in different sizes and varied thickness. These marbles are beautifully polished and elegantly textured. Also, these marbles are available at competitive market prices.
BHANDARIMARBLEGROUP the main strength is that we provide high quality service BHANDARI MARBLE GROUP customers coupled with the complete integration and solutions our company has to offer. We can satisfy your needs with a wide range of products from large blocks and slabs extracted from our own quarries, to cut-to-size tiles processed at our extensive production facility located in India Rajasthan Kishangarh. In addition, we offer a special line of Architectural Elements that are handcrafted by our specialized artists.
Contact us
Bhandari Marble Group
Since 1631
+91-9672941111/9116341111