Italian Marble is the material that has mostly used for decorative purposes. Many kinds of materials have been on the market most of the time, instead of Italian marble others are no longer available due to some limited resources. Because of our latest technology and upgraded knowledge it has become the most admired material in the market.
It is the material that is most widely used for the flooring and mainly used for bathrooms as floor tiles. It is one of the largest selections of stone all over the world. It provides the richest visual appeal and high shining to that area.
It is very soft and scratch-resistant. It makes a very beautiful and powerful impact on the flooring. It is also one of the most durable materials and best suited according to needs. It offers the class appeal for houses and offices. We are the manufacturers, dealers, and suppliers of Italian marble and tiles. We provide a very good quality of marble. It can be used for flooring, bathrooms, hotels, restaurants, resorts, business offices, schools, colleges, shopping malls, and hospitals, etc.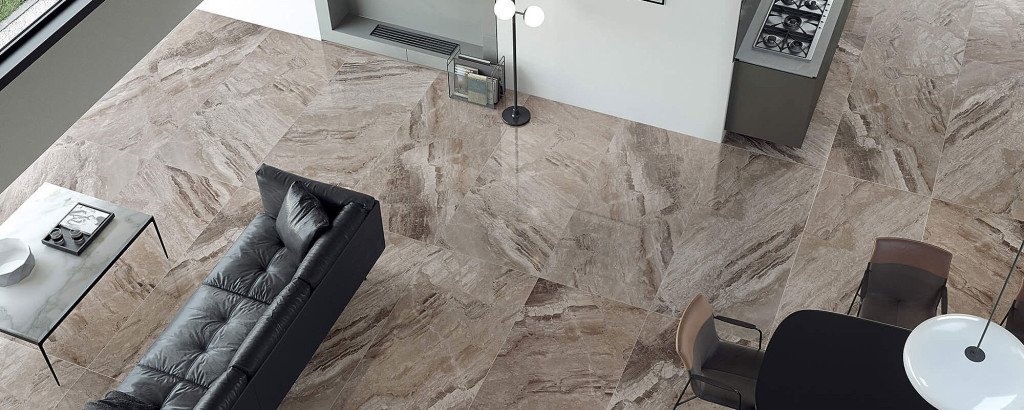 We deal in Italian marble, tiles, Italian floor designs, flooring, prices, statues, and stones, etc. Get the high-quality Italian marble from Bhandari Marble Group at the best prices.
ITALIAN MARBLE
Whether used in living rooms, kitchen countertops, or bathrooms, marble has a timeless and elegant appeal. It has always been among the most preferred natural stones for home décor, and the most commonly used varieties are Italian and Indian marble.
These natural stones are available in a wide range of colors and vein patterns, and to a layperson, the sheer variety of choices can be quiet overwhelming. We bring you the lowdown on Italian marble Vs Indian marble; including the various varieties, colors and characteristics so that you can make an informed decision for your home.
Italian Marble Vs Indian Marble
Source
Quarried from Italy
Quarried from Rajasthan, Gujarat, Andhra and Madhya Pradesh in India
Luster
Italian marble is very high-quality, pearly and luminescent
Indian marble is medium luster as compared to Italian marble.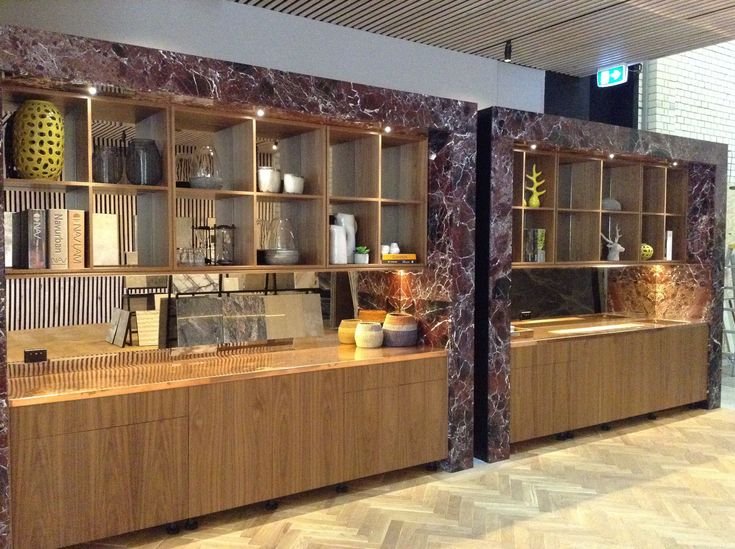 Colors
Italian marble available in White, Grey, Blue-Grey, Rose
Indian marble available in white, Grey, Deep Yellow, Green, Red, Black
Softness
Very soft
Comparatively harder
Thickness
Commonly available in 18-20 mm slabs
Available in various thicknesses, can go up to 30 mm
Polishing
Available as one side polished slabs
Polished or unpolished
Cost
Starts at Rs 350 per square foot
Starts at Rs 80 per square foot
Laying
Italian marble needs highly skilled craftsmen
Indian marble requires a lesser level of skills as compared to Italian marble.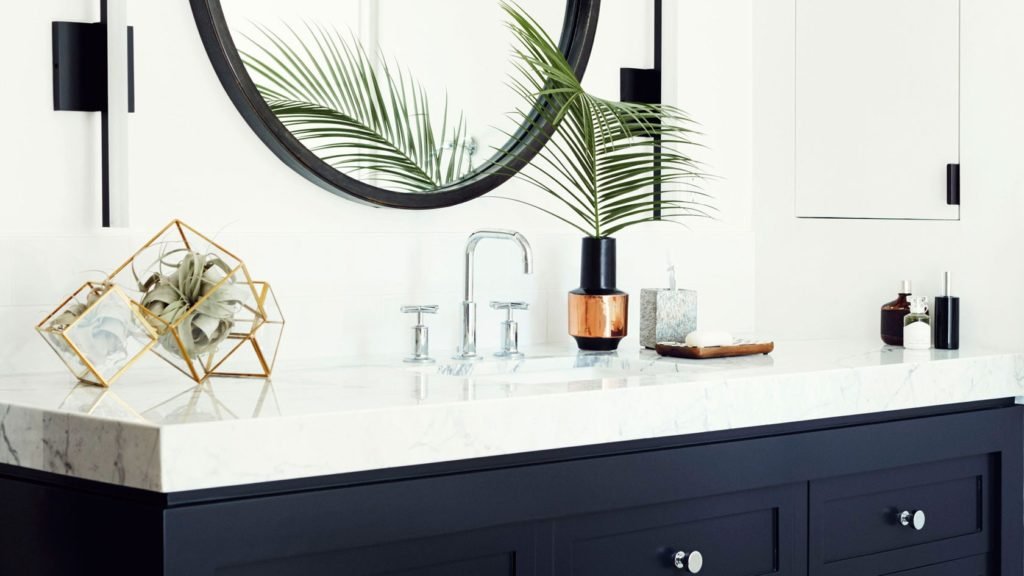 Environmental Concern
As it is soft, it has a nylon backing and is treated with epoxy resins, matching pigments and chemical resin sealers
No toxins or chemicals used to reinforce stone as it is harder
Where Used
High-end floors of living, foyer, staircases, tabletops. Not preferred in kitchens as it is very soft and can easily stain.
Indian marble mostly used in bathroom walls and floors, kitchen countertops.
Pros and Cons of Indian Marble and Italian Marble
While the most significant advantage of marble is its aesthetic appeal, it does come with a lot of drawbacks.
Marble is a porous stone and is prone to stains. Chemically, it is made of calcium carbonate, a basic salt that can react with an acidic material. That's why citrus juices can corrode the surface and make it susceptible to small pits. For this reason, granite is preferred over marble for kitchen countertops.
As marble is a natural stone, deeper layers of the stone could have fissures and cracks which may not be visible on the surface. As a result, the slabs you buy may sometimes come with a high percentage of wastage.
Marble is prone to scratches and heavy or sharp objects should not be moved on the floor.
Unless you have experts laying the stone, it may not be done perfectly level.
Over a period of time, marble can wear away and develop hairline cracks due to weight or pressure. This is more common in Italian marble. However, many people feel this adds to the charm as the stone ages.
Marble is more expensive than granite, vitrified, or ceramic tiles.
Marble Types and Colors Available in Market
Indian marble comes in many unique colors. Makrana marble and Rajnagar marble are available in shades ranging from pure white to grey, with distinctive patterns and grains. Andhi Marble is famed for its creamy pista green color, while Jaisalmer marble is characterized by its warm, deep yellow tones. Silky black marble is obtained from Abu. You can find Bidasar marbles in shades running from deep green to muddy brown. Lovely pink marble is obtained in Kishangarh, which sometimes has grains of grey and white running through it.
Indian marble Vs Italian Marble
Italian marble is known for its fine veins and a lustrous sheen. The most well-known varieties are the white or blue-grey marble from Carrara, the pearly shades of Bottochino, and the creamy white Pavonazzetto or Red Verona.
Difference between Indian Marble Vs Italian Marble
Cost: Indian Marble Vs Italian Marble
Marble from Italy is among the finest in the world and is accordingly priced—with the cheapest varieties starting from Rs 200 per square foot, and the more exclusive, fine stones costing even Rs 3000 for a square foot. Creamy Calacatta marble with its feathery veins and Carrara are classified as Group A. These are available only at the lower depths of quarries. They are highly-priced as they have very few fissures running through the stone. Indian marble is much more cost-effective, with the lower-end prices starting at Rs 150 per square foot.
When calculating the costs, you will also need to factor in the prices of cutting the slabs to size and laying it in your required pattern. This will come to around 100 per square foot inclusive of the fixing material. Marble inlay work requires many specialized craftsmen to do the work. Depending on how intricate the design is, costs can go up to Rs 2,500 per square foot. Finally, the marble needs to be polished with fine stones of carborundum and buffed and sealed with tin oxide. This polishing costs approximately Rs 30 per square foot.
Trending Ideas in Marble
Marble is primarily used in flooring and cladding in upmarket homes, office lobbies, and hotels.
Marble has always traditionally been used in sculptures and artwork – like this serene seated Buddha. It is also used on tabletops, in mantelpieces, and in smaller pieces of décor like trays, soap dispensers, and so on.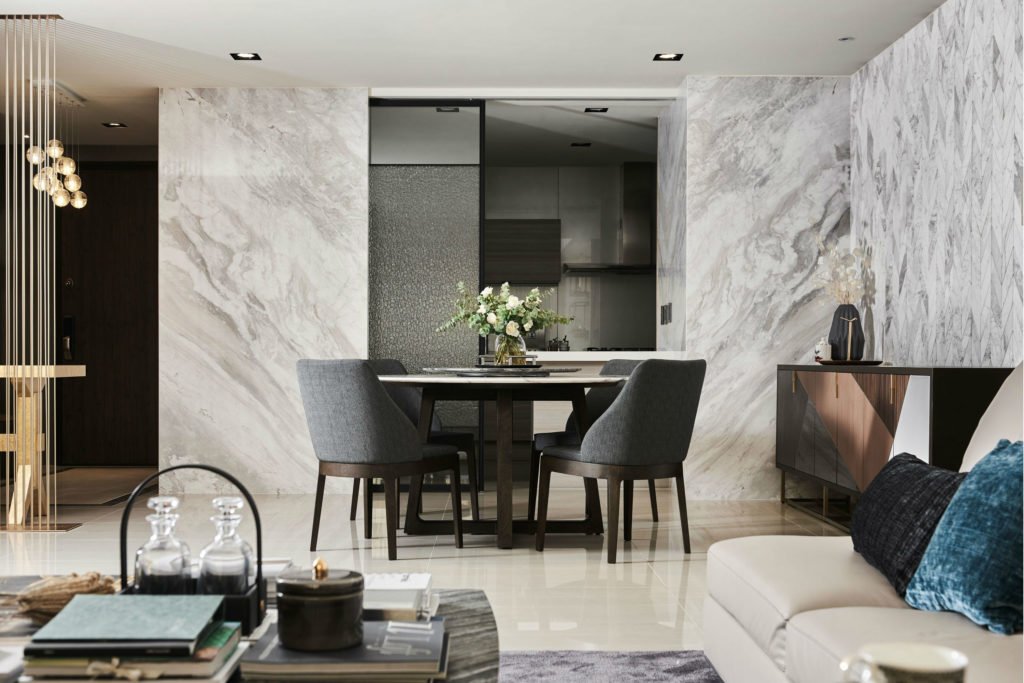 Cleaning Tips: Indian Marble Vs Italian Marble
Marble is a stone that requires a high degree of maintenance to keep it looking good. Its porous nature makes it very prone to scratches and stains, and such imperfections show up all too well against a polished surface. Here are some maintenance tips:
Acidic substances like vinegar, lime, and tomato will stain the marble, so wipe up any spills immediately.
Use diluted organic cleaners that are environmentally friendly and do not contain any chemicals.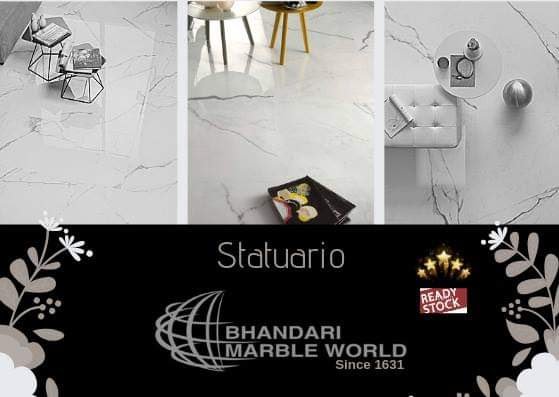 Seal the surface regularly with a sealant that forms a protective barrier. When water stops beading on the surface, it's time to re-seal.
Every few years, marble should be re-polished with carborundum stone and tin oxide, to restore the surface luster.
The water used for mopping the floor should not be hard or contain any chemicals.
For sheer elegance, there's nothing that quite matches up to marble. With its unique colors, elegant finishes, and lustrous textures, marble makes a classy statement in any space. Looking for some support with your home décor? Our creative designers at BHANDARI MARBLE GROUP INDIA RAJASTHAN KISHANGARH are always happy to help.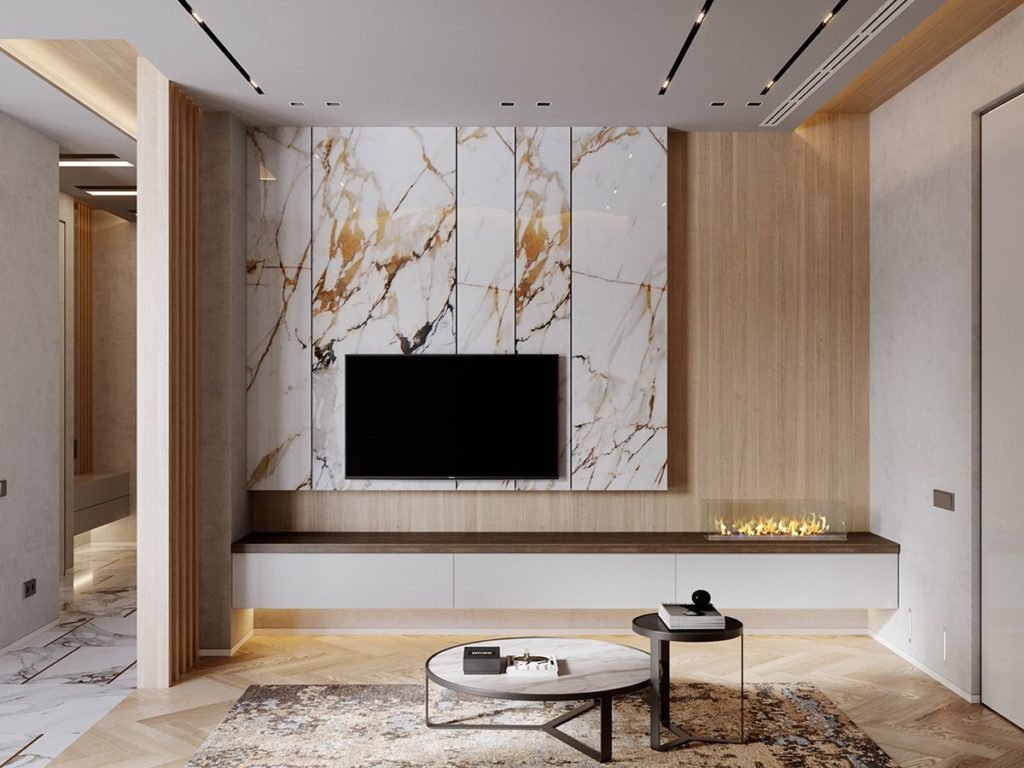 Italian Marble
Dark Emperador Marble is a dark brown dolomite limestone material, compact, fine-grained, with white veins, it presents by BHANDARI MARBLE GROUP INDIA RAJASTHAN KISHANGARH. Manufacturer of Italian Marble – Bottochino Classico Marble, Brescia Onichita Marble, Brown Perlato Marble, and Di Martino Marble.
Indian Marble Vs Italian Marble: Which Is Better?
Italian marble from BHANDARI MARBLE GROUP INDIA RAJASTHAN KISHANGARH Numerous varieties of both Indian marble and Italian marble are readily available in different colors.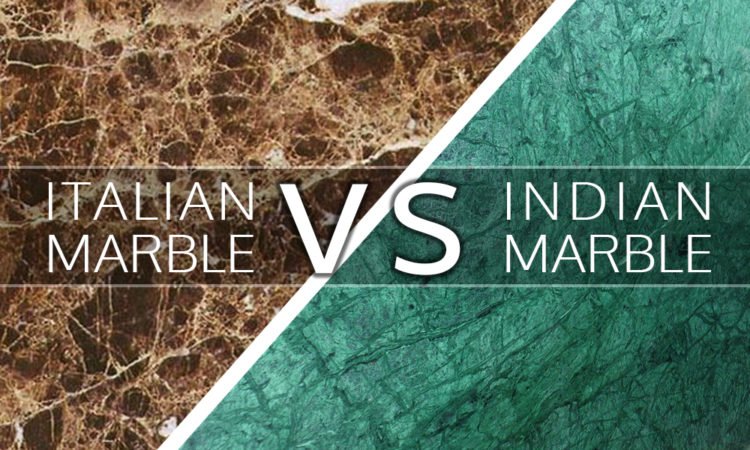 Italian marble for flooring suppliers –
BHANDARI MARBLE GROUP is the best Italian marble suppliers that provide the latest marble slabs, blue pearl marble, Italian Marble Flooring, black pearl marble.
Different Shades of Imported Marble
Varieties of Marble and stone are available.
Indian Vs Italian Marble: What Works Best For Your Home?
Italian marble from BHANDARI MARBLE GROUP INDIA RAJASTHAN KISHANGARH On the other hand, Italian marble is quarried in Italy and is now easily available in India.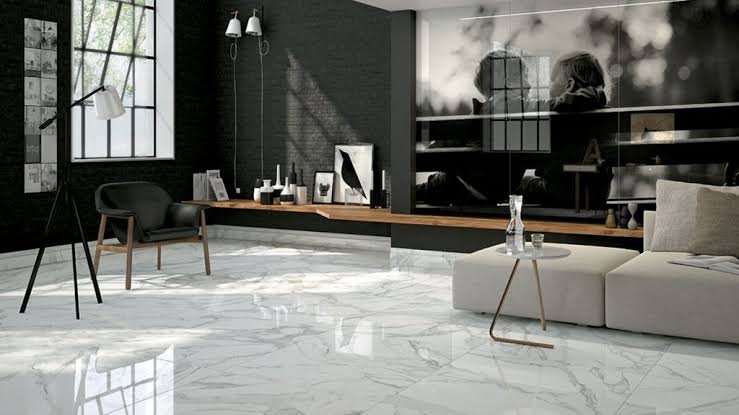 Italian marble and Indian marble both are process and supply by BHANDARI MARBLE GROUP INDIA RAJASTHAN KISHANGARH.
Indian marble is quarried from the states of Rajasthan, Gujarat, Andhra Pradesh, and Madhya Pradesh, while Italian marble is quarried from Northern Italy and is usually available in slabs. Italian marble has a very high luster, as seen in this image, and is a very soft stone with a crystal-like appearance.
Most people think along the lines of well, it is still marble, right the common perception is that Italian marble is more expensive simply because it is a prestige item. The reality is that Italian marble isn't expensive just because it is a luxury item; it is actually a luxury item because of its premium quality.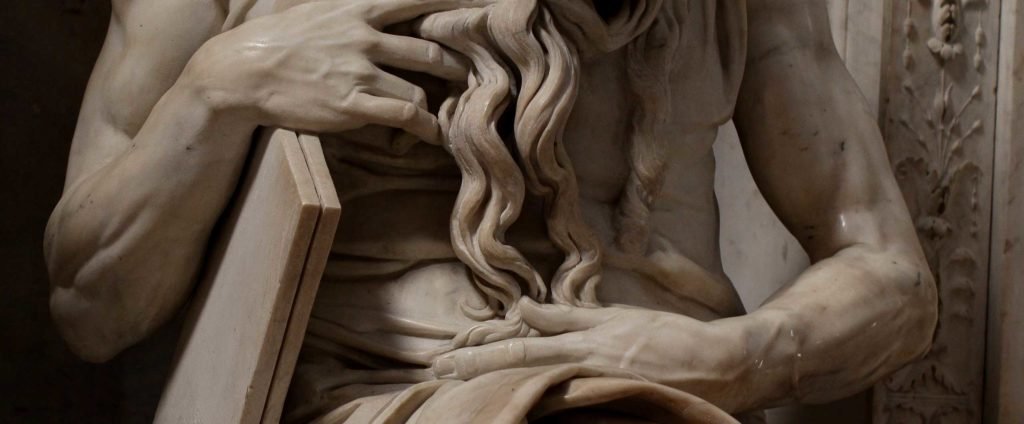 Some of our most popular Italian marbles in-store is Calacatta, Statuario, and Carrara marble. These stones are ideal for indoor applications and are commonly used as kitchen benchtops, splashbacks, and bathroom vanities.
Source
The Origins of Marble in Italy & process and supply by BHANDARI MARBLE GROUP INDIA RAJASTHAN KISHANGARH. The marble in Italy was originally limestone millions of years ago. Over time, with the movement of the earth's crust and the formation of these mountains, extreme pressure transformed the limestone into the hard, beautiful marble found there today.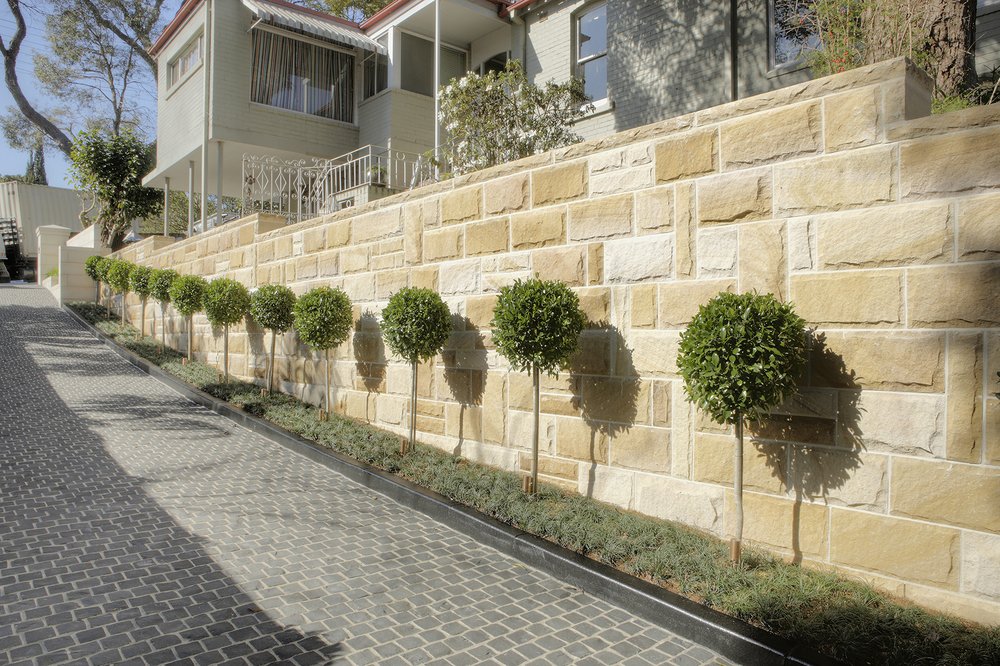 Italian marble is a good option for flooring. You should make a choice depending on your budget and the end purpose. Granite is more pocket friendly, than Italian marble in the short run and long run as well. But if you want a class appeal for your house, then Italian marble is the only option.
The beautiful natural stone featured in residences is drawn from quarries nestled in the Apuan Alps in Tuscany before being carefully inspected and crafted by a team of artisans. No two pieces of marble are the same, each one formed and shaped by natural elements. The lines and colors running through every individual tile and slab allude to its wholly unique story.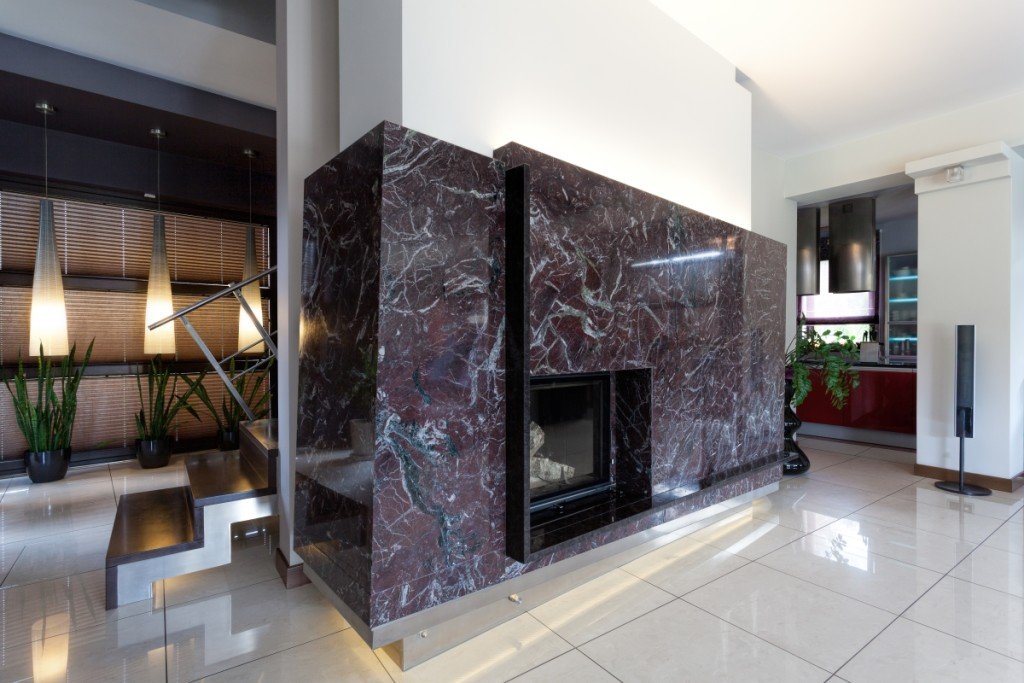 Architecture
The beautiful natural stone featured in 130 William residences is drawn from quarries nestled in the Apuan Alps in Tuscany before being carefully inspected and crafted by a team of artisans. No two pieces of marble are the same, each one formed and shaped by natural elements.
Different kinds of Italian Marble
The three most common types of Italian marble are Carrara, Calacatta, and Statuary also called Statuario
Italian Marble typically costs somewhere around $5, 250 ₹ to $150, 2500 ₹ per square foot installed. This price will depend on a range of factors, including the type of marble you buy. Rarer forms of marble will come at an increased price.
Italian Marbles
Italian Marble gives a rich appearance to the house floor, walls, Kitchen, rooms, and bathroom with its beautiful color, special luster, and strains. These marble stones are really very good. The most famous type of marble is Perlato, Dyna, and beige marble.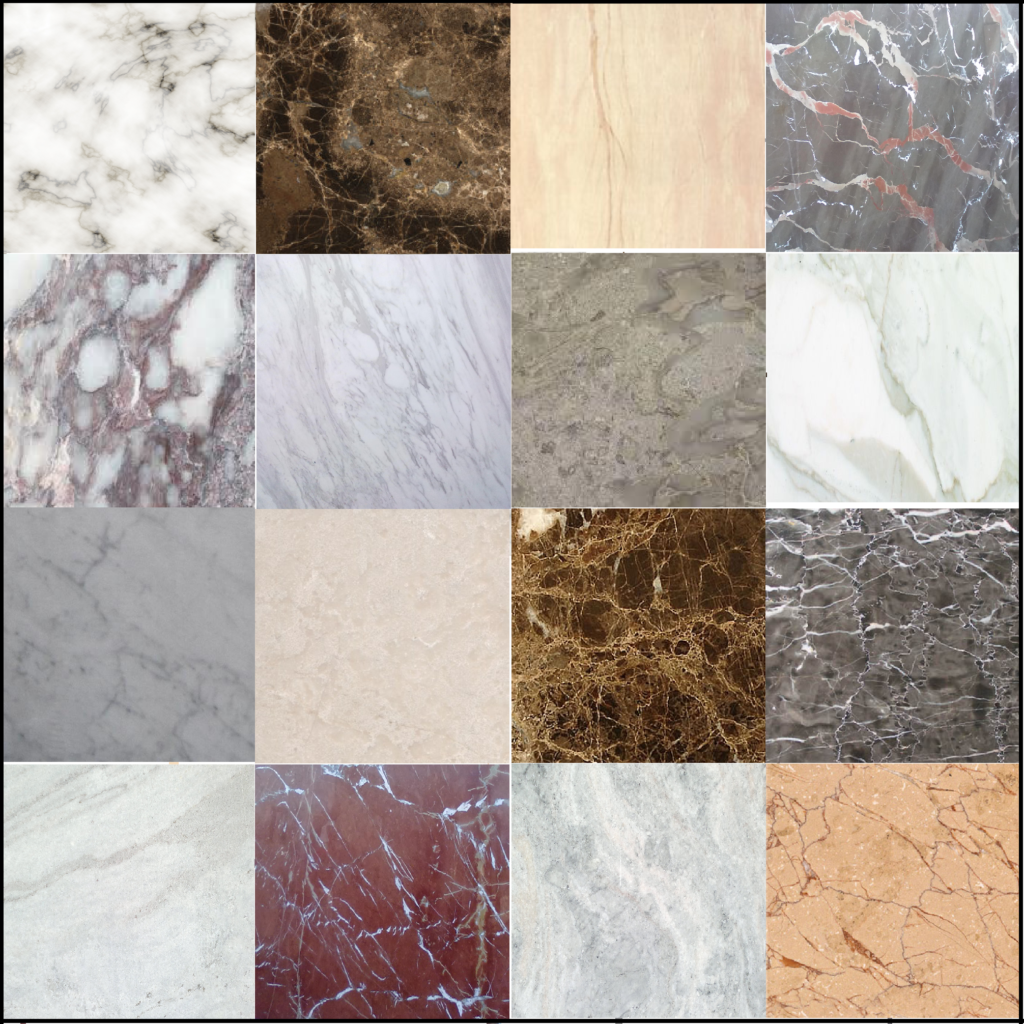 Italian Marble at Best Price in India – Business Directory
Find here online price details of companies selling Italian Marble. Get info of suppliers, manufacturers, exporters.
Sculpted out of Italian marble.
We're shopping for natural stone for our kitchen remodel. We like marble and were told that we "have to" go with Italian marble. We're just wondering why. What's so great about Italian marble Is it really better than marble from other areas
A: It is true that the most famous marble in the world comes from Italy, specifically the Carrara region. This is where artists such as Michelangelo and Donatello used Calacatta and Statuario marble to create some of the world's most treasured works of art that have withstood the test of time. Italian marble is in high demand. It's beautiful, durable, and brings with it a reputation for luxury. For this reason, many prefer authentic Italian marble.
Italian marble is considered to be superior by many due to its purity, durability, and beautiful white color. The fact that many buildings, sculptures, and other works of art made centuries ago out of Carrara marble still exist today is considered a testament to its longevity.
Part of the reason for the purity and durability of Italian marble is the way it was formed. Marble is basically crystallized limestone. When limestone a sedimentary rock is met with high temperature and great pressure, large crystals form and bind together to create marble a metamorphic rock. The intense heat destroys most of the impurities once found in the stone. Left behind are large sections of white marble with varied colored veins running through it. The color and boldness of the veins vary with the amount and type of minerals that are present in the limestone. This naturally varies based on the location of the marble, making every marble slab completely unique.
Another reason that Italian marble is thought to be superior comes simply from the rich stone working heritage of Italy. They were the first to streamline and perfect quarrying methods still used today. The Italians have set very high standards for quality control and do everything with precision. In fact Italians are still thought of as some of the most skilled cutters and carvers in the stone world today.
Let's look at Carrara marble, for example. Since it comes from only one quarry in the world located in Tuscany, it's in very high demand. This makes the price of Carrara marble higher than other marble types on the market. But be aware that since this marble is rare, it is also often duplicated, without the end-users knowledge.

Sometimes slabs will be cut and tagged as Italian when they may have been quarried in countries like India, or Vietnam, then shipped to Italy for cutting and exported to the all over World for distribution. The term Carrara marble should literally mean that the marble was quarried from Italy's Carrara region not just that it was cut there. So when you're shopping, be sure you ask a lot of questions to confirm that you're actually getting what you're paying for.
We have a very large selection of Italian marble in stock. Our experienced team of stone professionals can show you the differences between authentic Italian marble and other choices. And you can rely on us to always be forthcoming and specific about where your marble was quarried.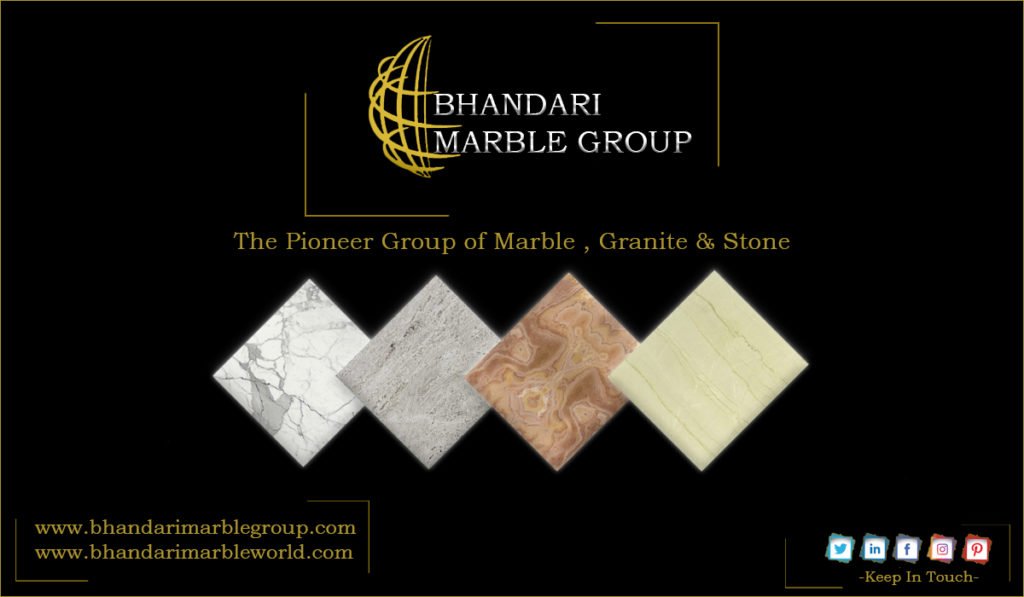 That being said, there are some other very beautiful marble choices from other areas. For example, did you know that the marble used to build the Lincoln Memorial in Washington, D.C. was made from gorgeous white marble quarried in Colorado Calacatta Lincoln So, while the Italian variety is definitely beautiful, strong, and luxurious; it's not the "only" option. Come visit us at one of our factory outlet showroom locations and see for yourself which marble you think is perfect for your project.
Interesting Facts about Italian Marble