Stone is the ultimate in durable building materials, and marble and granite are especially popular for their beauty and durability on indoor surfaces such as countertops. If you're a skilled stoneworker or an entrepreneur who knows where to hire such talent, you could create a profitable enterprise supplying, installing, and maintaining these high-end surfaces.
A Good Plan Is Your Foundation
Before you open your doors, put some serious thought into planning. To begin with, you need to make a lot of decisions about what kind of company you'll operate: Do you plan to offer full-service fabrication, for example, or outsource actual fabrication to a supplier and focus on sales and installation? Once you've settled those details, define the equipment and premises you'll need, which in turn helps determine how much financing will be required.
Give serious attention to the size of the local market – stone is definitely an upmarket option – and how many competitors are already serving it. Aside from those specifics, attend to basics such as choosing a business structure, acquiring the necessary licenses and applying to the Internal Revenue Service for a federal employer identification number, or EIN.
Setting Up Your Location
Once your plan is in place, it's time to take those details from paper to reality. Finding a suitable location is one immediate need. If you'll be focused primarily on sales and installation, find a suitable sales office with parking for your installation vehicles and modest storage for tools. If you opt for full fabrication, look for a larger work area, more equipment, and possibly space for a showroom as well. Acquiring all of this will take money, either from your own savings, private investors, or loans from one or more sources. Your business premises, vehicles and some equipment can be leased, to preserve your start-up capital. You'll also need qualified stoneworkers, especially if you yourself intend to primarily handle the sales and administrative side of things.
Building Relationships with Suppliers
A successful marble and granite business requires you to have strong relationships on both ends of the process: with the suppliers who provide your stone and with other entrepreneurs who can direct business your way. Marble and granite are high-end materials and represent a substantial cost for homeowners. They'll want plenty of options to suit their decor, and that means you'll need to have access to stone in a range of colors and patterns from multiple suppliers. Spend time meeting as many suppliers as possible through trade shows and industry functions or by visiting their quarries and showrooms directly. Industry publications can help you assess their relative strengths. You might even be able to form strategic partnerships: If your main local competitor deals with specific stone suppliers, their rivals might be willing to give you favorable terms to crack a market where they've been shut out.
The Marketing Side
It's equally important to form relationships with complementary businesses in your market, from wholesalers of plumbing fixtures – marble and granite usually go to countertops and vanities, which require plumbing – to homebuilders, renovation companies, cabinetmakers, other tradespeople and local interior designers. Spend part of your start-up capital on at least a basic website so designers and potential clients can find you. Set up a company Facebook page or Instagram feed, where you can show off high-quality photos of your latest work and post testimonials from happy clients. Word of mouth is proverbially the best advertising, and social media magnifies its effect.
Add Value Through Secondary Services
Don't overlook opportunities to add value, and revenue, through secondary activities such as cleaning, sealing, repairing, and restoring existing stone surfaces. Not only can it pay the bills between installation jobs, but it's also a way to build long-term relationships with clients who've already demonstrated a love of stone. If you plan to be around for decades, you might develop opportunities to do multiple installations for the same clients, as well as the regular cleanings. You might also offer added value through complementary products, such as marble-topped end tables to complement a vanity or stone tile accents on backsplash walls or cupboard doors. These niche offerings can provide an avenue to use up trim or miscut pieces from your main work, making them doubly profitable.
Start a  business by following these 9 steps:
You have found the perfect business idea, and now you are ready to take the next step. There is more to starting a business than just registering it with the state. We have put together this simple guide to starting your tile business. These steps will ensure that your new business is well planned out, registered properly, and legally compliant.
STEP 1: Plan your Business
A clear plan is essential for success as an entrepreneur. It will help you map out the specifics of your business and discover some unknowns. A few important topics to consider are:
What are the startup and ongoing costs? How much can you charge customers? What will you name your business? Luckily we have done a lot of this research for you. What are the costs involved in opening a tile business? Your greatest investment will be the actual retail space. Take the time to choose a location that's easily accessible and offers ample parking. Rent and deposit costs vary from region to region, but experienced tile store owners advise budgeting between $2,500 to $5,000 to secure a location.
Once you've found a location, it's time to start designing your showroom.
How does a tile business make money?
Tile stores make money by selling and installing tile to individual customers and, in some cases, local contractors. Some retail establishments offer tile cleaning and repair services, depending upon the needs of their community.
How much can you charge customers?
Pricing varies, depending upon the size, manufacturer, and quality of the product.
How much profit can a marble business make?
While is it always advised to budget for little to no profit the first one to three years, many tile stores report a profit of more than $50,000 in their first year. Your business' profits will start to see a steady incline, as your knowledge of the industry starts to grow.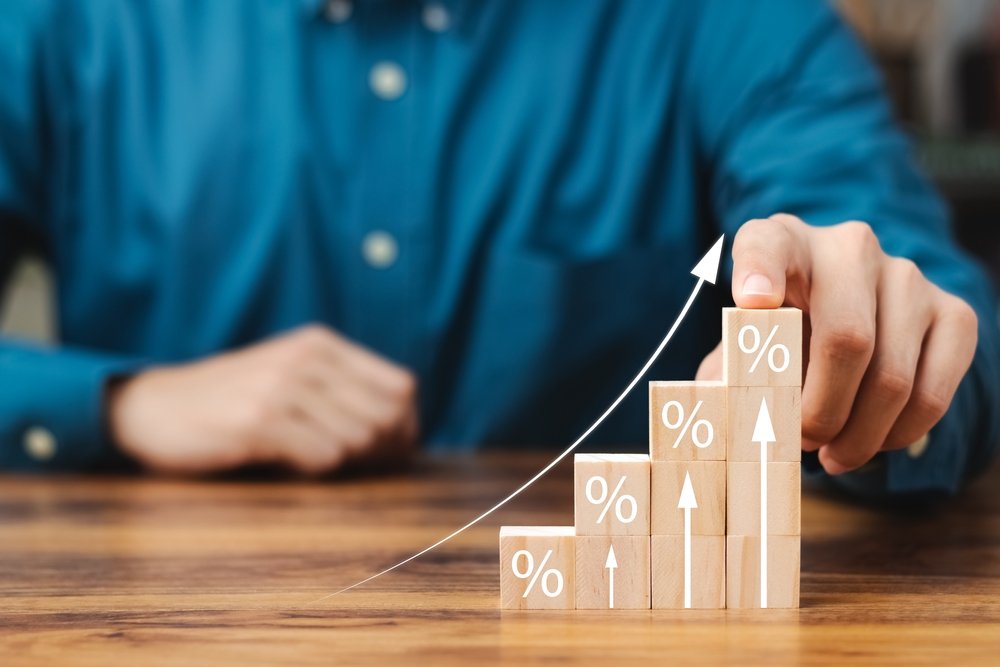 How can you make your business more profitable?
Although it requires additional licensing, adding tile installation to your list of services is the fastest way to increase profits. To remain competitive, most tile businesses offer additional flooring inventory and installation options, such as carpet and wood floors. As you get to know the needs of your clients, you could also consider selling the supplies needed for those do-it-yourself customers.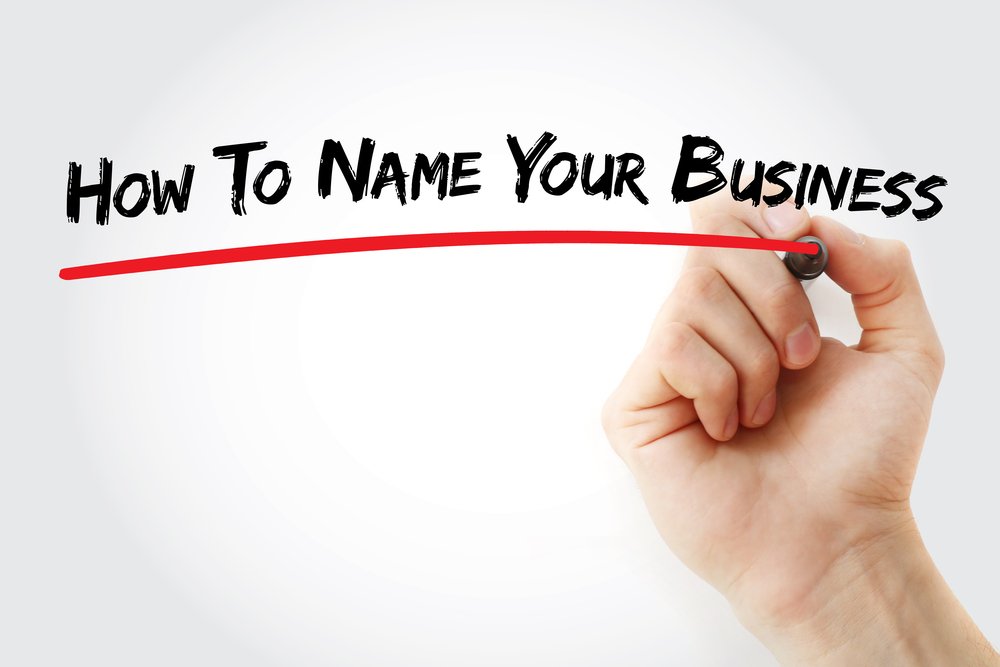 What will you name your business?
Choosing the right name is very important. If you don't have a name in mind already, read our detailed guide on how to name a business or get some help brainstorming a name with our Tile Business Name Generator.
Then, when registering a business name we recommend checking if the business name is available in your state, federally by doing a trademark search, searching the web, and making sure the name you choose is available as a web domain to secure it early so no one else can take it.
STEP 2: Form a legal entity
Establishing a legal business entity such as an LLC prevents you from being personally liable if your tile business issued. There are many business structures to choose from including Corporations, LLCs, and DBAs. You should also consider using a registered agent service to help protect your privacy and stay compliant.
STEP 3: Register for taxes
You will need to register for a variety of state and federal taxes before you can open for business.
In order to register for taxes, you will need to apply for an EIN. It's really easy and free!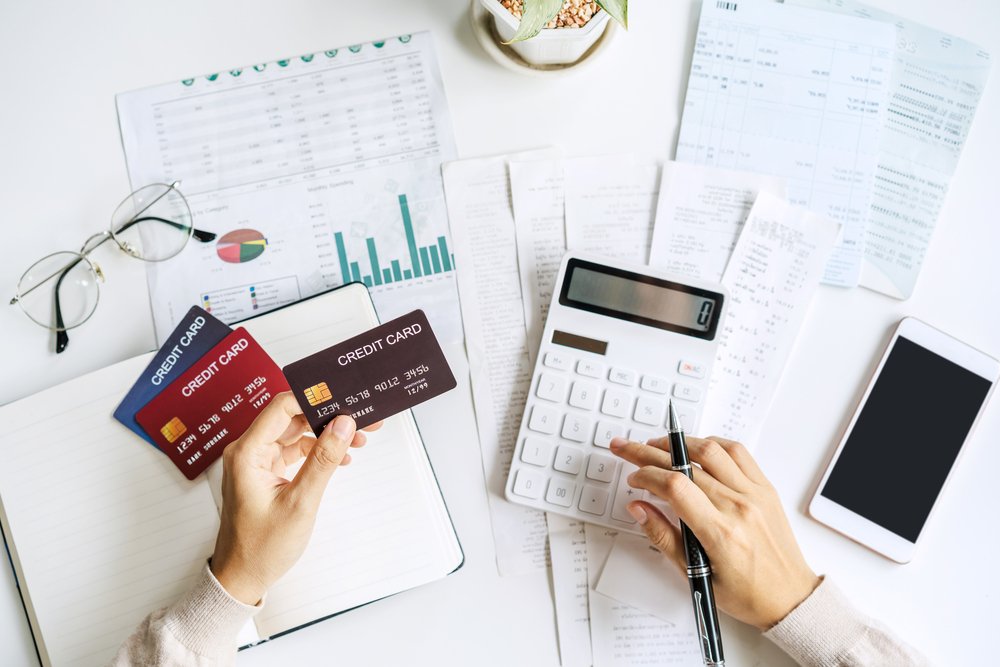 STEP 4: Open a business bank account & credit card
Using dedicated business banking and credit accounts is essential for personal asset protection. When your personal and business accounts are mixed, your personal assets (your home, car, and other valuables) are at risk in the event your business is sued. In business law, this is referred to as piercing your corporate veil.
Additionally, learning how to build business credit can help you get credit cards and another financing in your business's name (instead of yours), better interest rates, higher lines of credit, and more.
STEP 5: Set up business accounting
Recording your various expenses and sources of income is critical to understanding the financial performance of your business. Keeping accurate and detailed accounts also greatly simplifies your annual tax filing.
STEP 6: Obtain necessary permits and licenses
Failure to acquire necessary permits and licenses can result in hefty fines, or even cause your business to be shut down. Certain state permits and licenses may be needed to operate a tile business. Learn more about licensing requirements in your state by visiting SBA's reference to state licenses and permits. Most businesses are required to collect sales tax on the goods or services they provide. To learn more about how sales tax will affect your business, read our article, Sales Tax for Small Businesses.
Services Contract
In a business where services are provided on an extended basis, a services contract is often put in place outlining terms and conditions of service.
Countertop businesses should require clients to sign a services agreement before starting a new project. This agreement should clarify client expectations and minimize the risk of legal disputes by setting out payment terms and conditions, and service level expectations. Here is an example of such a service agreement.
Certificate of Occupancy
A tile business is generally run out of a workshop. Businesses operating out of a physical location typically require a  Certificate of Occupancy (CO).  A CO confirms that all building codes, zoning laws, and government regulations have been met.
STEP 7: Get Business Insurance
Just as with licenses and permits, your business needs insurance in order to operate safely and lawfully. Business Insurance protects your company's financial wellbeing in the event of a covered loss.
There are several types of insurance policies created for different types of businesses with different risks. If you're unsure of the types of risks that your business may face, begin with General Liability Insurance. This is the most common coverage that small businesses need, so it's a great place to start for your business.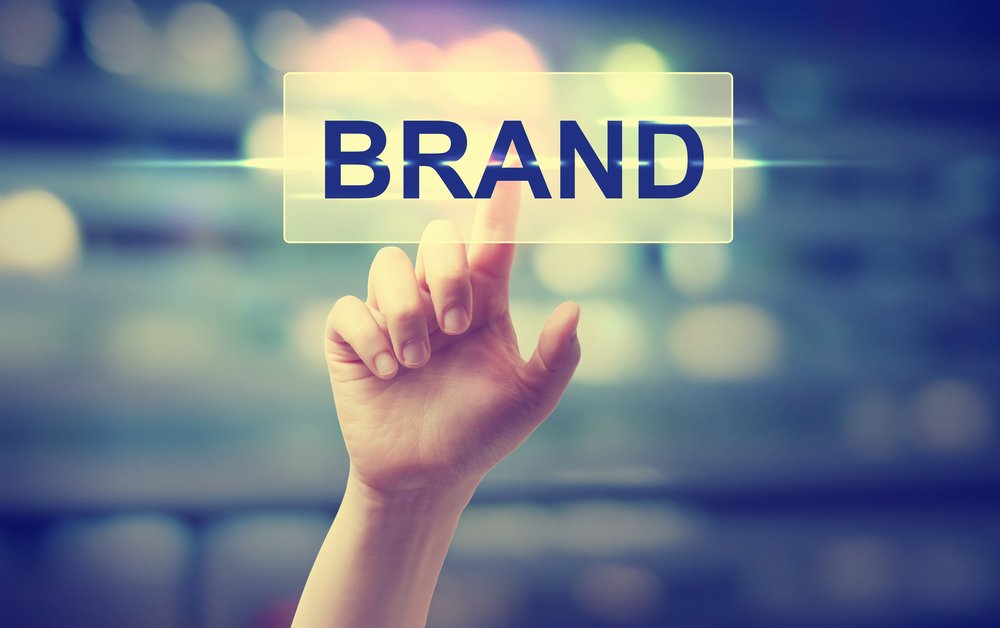 STEP 8: Define your brand
Your brand is what your company stands for, as well as how your business is perceived by the public. A strong brand will help your business stand out from competitors.
How to promote & market a tile business
Your target market includes both homeowners and businesses who are looking to update their homes/offices. Your marketing efforts should also include consumers who have suffered a loss such as a fire, flood, or another natural disaster.
How to keep customers coming back
In addition to standard marketing strategies, such as social media platforms and local ad campaigns, consider approaching independent insurance adjusters to set up a referral program. Approach various home and business insurance carriers to find out what it would take to get added to their partner list. This is an effective way to build a steady business and create a sound reputation in the community.
Franchisee #Bhandari: You cannot take up a franchise of Bhandari marble group but you can look at taking up their distributorship for your location. In case you wish to explore their distributorship details, I would suggest you visit Bhandari marble group Dealers | Channel Partner | Distribution Network and explore the same.
MARKETING AND SALESMARKETING IDEAS
We have discussed various marketing tips that help to boost your sales. You can select any of these marketing strategies and build a marketing plan. Read below for more inspiration. Marketing is a common problem and many businesses want to increase their sales. Many companies into tiles business face the common problem that their marketing ideas do not work. Their efforts are not binging the desired results.
How To Promote Your Business?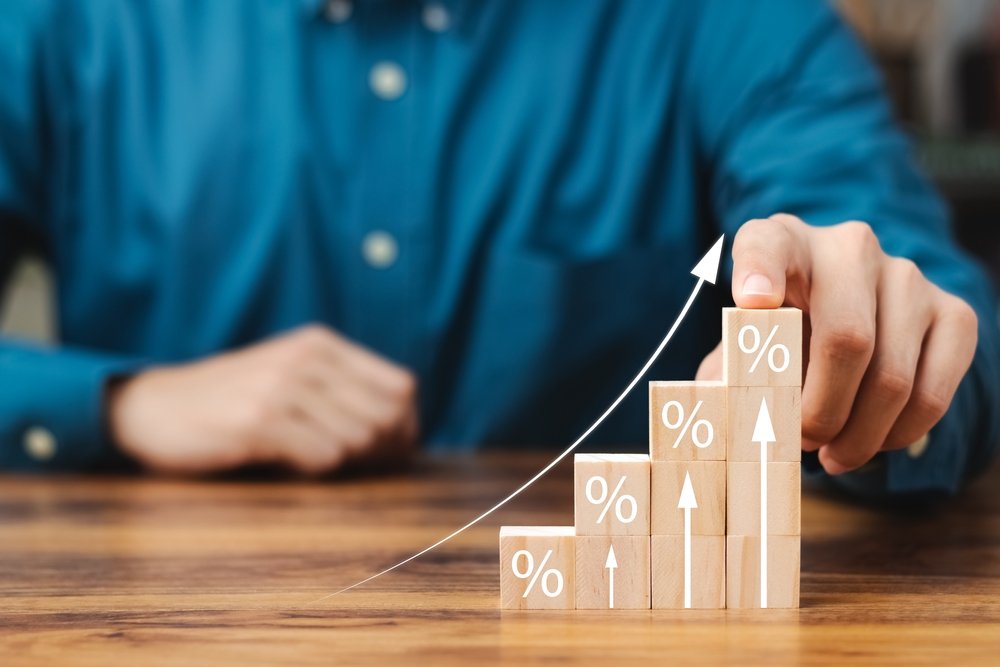 Offer free classes related to your services or product in a rented venue or local educational institutions to promote your tiles business. Shake hands with local business groups, corporate companies, or related networks and offer a small discount to get bulk orders. Participate in social or charitable events/shows to gain press exposure at a broader level and to make new clients.  Do not forget to list business in web directories and Google Maps to provide easy access.  Get an online presence through an impressive professional website and optimize with social links, product information, location, and relevant information. Design professional business cards and brochures and distribute them to every office visitor, customer, partners, and business groups.
Broadcast Advertising–
It consists of some advantages over the traditional strategies of marketing. There are many customers that tune to local radio and TV and tiles business is struggling to regain its footing. Broadcast advertising is down but it has not become outdated. The ceramic tile business can use broadcast advertising to increase their sale.
Marketing Collateral–
Every piece of the brochure for your tile business is a tangible reflection of your company and brand core values. Make sure that you are making the use of these marketing collaterals by giving them in the right hand. Also, invest in a mailing list and buy this list from the leading mailing list provider.
Offer Some Free Workshops Or Classes–
You can offer some free classes related to your services or product. You can arrange these classes in a rented venue or home or local educational institution. These free workshops or classes will help to promote your tiles business.
Join Local Networking Groups And Business Organizations-
Many groups like home-based business groups are very costly to join but there are many marketing benefits. Once these groups know that what you do the other business people in the same group will mention your tile business to others and may also give you referrals.
The local business organizations are the huge opportunities to participate and create in some cooperative marketing strategies.
Participate In A Charitable Event-
To get the new customers and to get a large coverage of press, participate in a charitable event. You are not required to create your own charitable event, but you can sponsor any charitable event. In this way, you become visible to greater masses and a large number of people get aware of your tile business. Here is the chance to boost the sale of your business.
Create Your Blog-
Build and develop your own blog where people are interested in your tile business. Creating a blog is far easier than creating a website. Post articles on a regular basis and write topics related to your business. With your own blog, you will start connecting with other people such as businessmen, bloggers, and potential customers.
Join And Use Social Media-
You must list yourself on social media platforms such as Twitter, Facebook, and Instagram. If your business is visible in nature, then Instagram is the most suitable social media platform. In case you have less time for promotional activity and limited visual material, then Twitter is an ideal social media platform that is easy and quick to use.
You can use Twitter to interact more with like-minded people and who are interested in your tile business because nowadays people are more actively use social platforms rather than any other platforms. Hence, listed your tiles on many e-commerce platforms.
Ask For Referrals–
It is one of the best and time-saving methods to promote your title business. It is a very surprising thing that why this marketing tip is least used. Don't feel that your satisfied customers and other business partners will feel awkward about asking about the referrals.
Just go and ask for referrals as it will help to increase the trust between your existing customers and prospects. Meanwhile, it will also help to boost the sales of your tile business.
Listen And Learn–
Before selling a product you must educate yourself and your sales team. You can read the best content in your industry and attend industry conferences. Learn as much as possible about your market requirements and how to fulfill them. Once you have understood the market, then you can go deeper and deeper to make marketing strategies for increasing your sale and to satisfy the target customer.
Build Your Reputation-
Your marketing strategy must focus to educate the target customers and market about your tile business. Sales representatives will make the sales as per the promises made by the marketing team, hence make sure that your marketing is in line with the product attributes. The marketing team helps the sales team to increase the sale of products or services. Hence, train the sales and marketing team to build relations with customers.
Identify Your Ideal Customer-
You must do market research in the niche decided by you. Also, start building a reputation in your niche and stay focused on satisfying the target customers. So, identifying your customers can be the first step. Potential clients lead to a successful business.
Come Up With A Guarantee-
A customer guarantee can help you attract potential clients for your tiles business if it reassures them that you are committed to providing top-notch customer service and coming up with tiles solutions that exceed their expectations.
Print Up Flyers Or Brochures-
Even though we live in a digital age, print marketing is still important to endorse your brand. Print up flyers, brochures, or other handouts and distribute them at membership groups you belong to.
You can take free templates from many websites you can use to create your own. First small quantities of flyers or product sheets of your brand. Always consider high-quality pictures of your brand because HD print makes your brands more attractive and people get forced to buying it.
FAQs About marble Company To Grow And Get More Detail About It.
1. What are the ongoing expenses for the marble business?
In addition to normal operating costs, you will make a budget for the following items:
Payroll-includes taxes, advantages, and Workman's Comp.
-Networking and marketing
-Yearly coverage of insurance
-Refilling of inventory
-You should spend at least $5000 a month depending on the number of employees you are employing and the size of your showroom.
2. How can you make money through marble business?
Tile shops are making money by selling and installing tiles to customers and local contractors, in some cases. Based on their community's needs, several retail establishments offer floor cleaning and repair. Often a tile store selling, cleaning, and installing tile. Flooring comes as flooring, contrasting tops, wall surface, and bathrooms in a variety of sizes and forms. This is usually sold by means of a box with square footage to help assess how much a project needs.
3. How can you make your marble business profitable?
While additional licenses are required, the quickest way of growing income is by adding tile installation to your list of services. Many tile companies sell additional floor stock and appliances, such as tapestry and wood-floors, to stay competitive. You should also expect to sell the supplies needed for your customers to understand the needs of your customers.
4. How to market and promote the marble business?
The target audience includes both homeowners and companies who want to upgrade their homes/businesses. Including customer casualties such as a fire, flood, or other natural disasters, your marketing activities will also. Also if budgets for the first to three years are often advised, many tile shops record more than $50,000 in income in their first year. The income of your company will continue to rise slowly because your industry awareness is growing.
5. How can you keep the customers coming back to your marble business?
Consider asking individual insurance adapters to set up a referral system in addition to traditional marketing techniques, such as social media channels and Local ad campaigns. Check with different home and business insurance providers to find out what is required to be included on their partner list.
Add by expert and export team of Bhandari marble group, India, Rajasthan, Kishangarh-305801 CONTACT US ON; 9829040013
Latest Marble Price list 2023
Learn more about Bhandari marble group
how to start a marble, granite and natural stone, tiles business and franchise or dealership agency of Bhandari marble group