A Comprehensive Guide to Italian Statuario Marble vs. Indian Statuario Marble
In the world of luxury, marble stands as an eternal symbol of sophistication and opulence. Among the myriad varieties, Italian Statuario and Indian Statuario marbles emerge as distinguished choices, each with its unique characteristics. In this comprehensive guide, we explore the differences between these two stunning marble types, covering color, finishes, size, price, place of origin, and reveal the best supplier in India – The Infinity by Bhandari Marble Group.
1. Color: Italian Statuario marble is renowned for its pure white background and striking gray or gold veining. The contrast creates a timeless and elegant appearance, making it a popular choice for high-end projects. On the other hand, Indian Statuario marble shares a similar color palette but may exhibit variations in veining patterns, offering a touch of uniqueness to each slab.
2. Finishes: Both Italian and Indian Statuario marbles are available in various finishes, including polished, honed, and brushed. The polished finish accentuates the marble's natural shine, while a honed finish provides a matte appearance with a smooth touch. Brushed finishes add texture, creating a more antique look. The choice of finish depends on the aesthetic preferences of the project.
3. Size: Italian and Indian Statuario marbles are typically available in standard slab sizes. However, the availability of specific sizes may vary depending on the supplier and the quarry. Custom sizes can be arranged based on project requirements, allowing for flexibility in design.
4. Price: Italian Statuario marble is often considered a luxury material, and its price reflects the exclusivity and prestige associated with it. Indian Statuario marble, while offering comparable beauty, tends to be more cost-effective. The price difference is influenced by factors such as quarry location, extraction costs, and shipping expenses. Choosing Indian Statuario can be a prudent decision for those seeking elegance without compromising on quality.
5. Place of Origin: The primary distinction lies in the place of origin. Italian Statuario marble hails from quarries in Carrara, Italy, a region renowned for producing some of the world's most exquisite marble varieties. Indian Statuario marble, as the name suggests, is sourced from quarries in India, where skilled craftsmen extract and refine the stone to meet international standards.
Best Suppliers in India: The Infinity by Bhandari Marble Group:
For those seeking the epitome of marble excellence in India, The Infinity by Bhandari Marble Group stands out as the preeminent supplier. With a legacy of delivering top-tier marble products, The Infinity embodies a commitment to quality, craftsmanship, and customer satisfaction. Their collection of Italian and Indian Statuario marbles is curated to meet the diverse needs of discerning clients, ensuring that each slab tells a story of timeless beauty and luxury.
In conclusion, whether one chooses the classic allure of Italian Statuario or the refined elegance of Indian Statuario marble, both options offer an unparalleled canvas for architectural masterpieces. The key is to align the choice with the project's aesthetic goals and budget. With The Infinity by Bhandari Marble Group as the trusted supplier, the journey into the world of Statuario marble becomes an experience marked by excellence and sophistication.
!! Drop your Enquiry Now !!
 Contact us today for more information.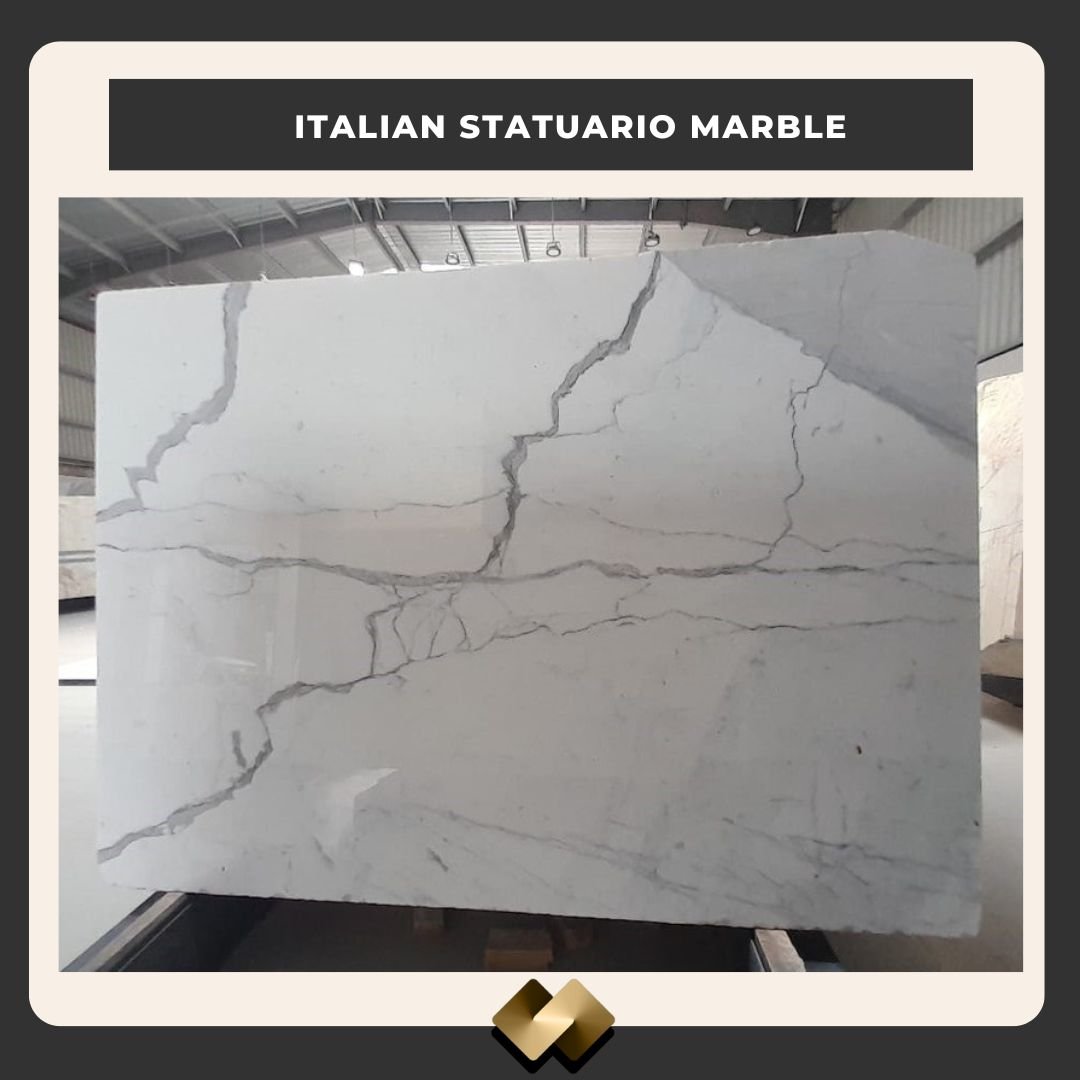 Italian Statuario marble
For Flooring,
Thickness : 18-20 mm
Latest Price : ₹ 400-3000/ sq.ft
Form : Slab
Usage/Application : Flooring
Brand : The infinity
Get Best Offer : contact us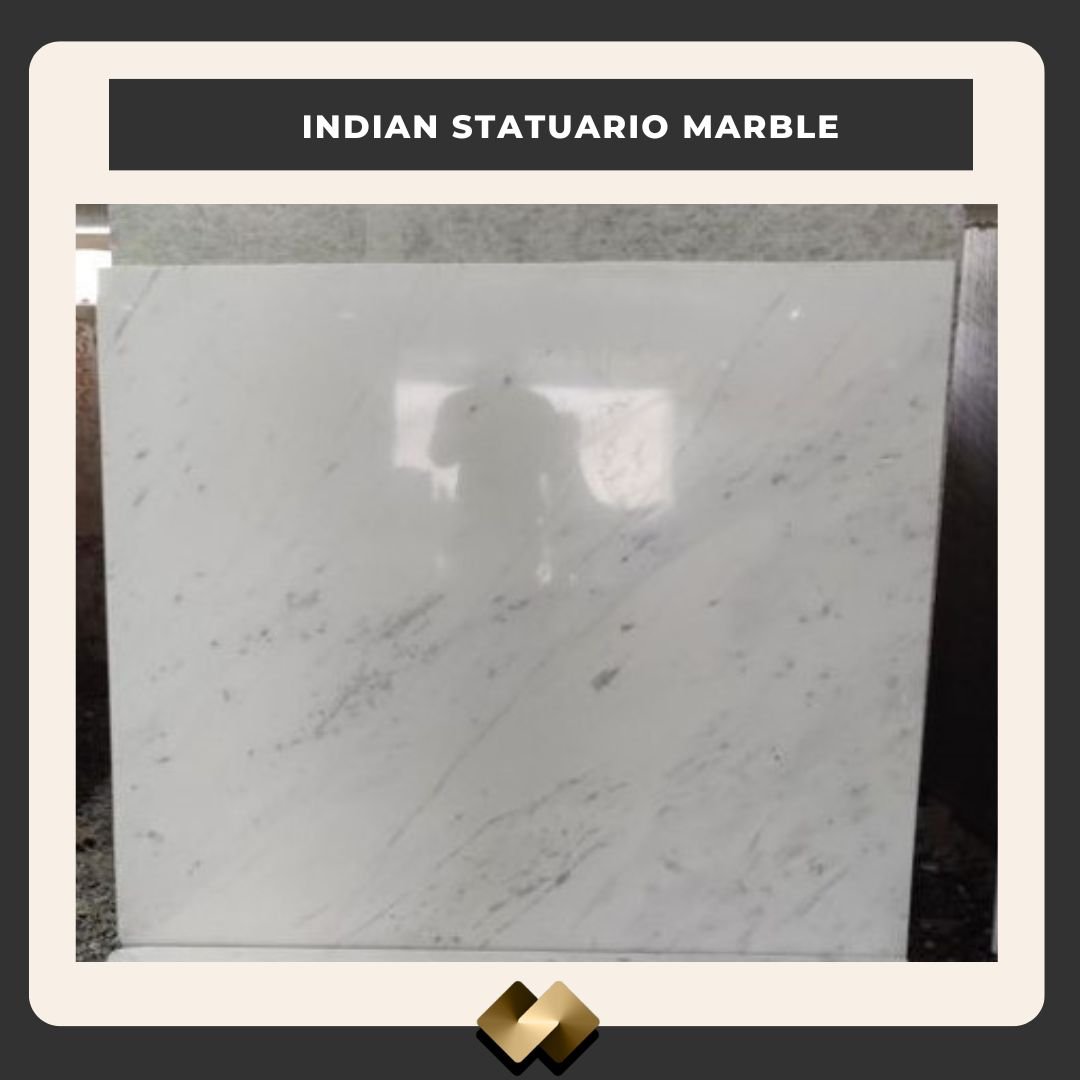 Indian Statuario marble
For Flooring,
Thickness : 18-20 mm
Latest Price : ₹ 150-500/ sq.ft
Form : Slab
Usage/Application : Flooring
Brand : The infinity
Get Best Offer : contact us
Guide to Italian Statuario Marble vs. Indian Statuario Marble