Why BHANDARI MARBLE GROUP INDIA RAJASTHAN KISHANGARH GRANITE IS BEST IN THE WORLD
India is a top-ranked country for granite and marble exporting services over the world with high-end premium quality. All granite and marble products are been derived after the long-scheduled natural volcanic processes.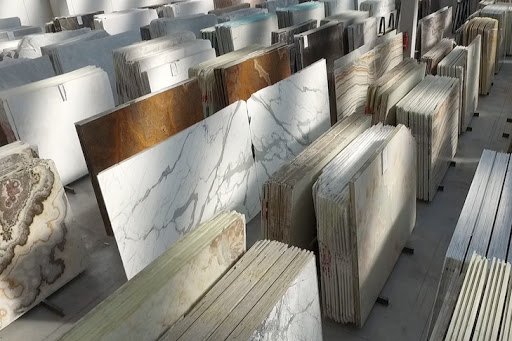 Granite material is the first choice when choosing natural stone for kitchen tops, flooring, and other finishing for home, workspace, and other residential premises. Everyone wants to know about the best granite exporting company to buy quality granite collections, here is the BHANDARI MARBLE GROUP "Top High Selling Granite Exporting and Manufacturing Company in India.
BHANDARI'S granite is considered higher quality and more durable than other granite companies. Countertops should be available in order to provide the necessary durability associated with natural stone.
The largest exporters of these stones are BHANDARI MARBLE GROUP India.
Which Color Granite is best from BHANDARI MARBLE GROUP INDIA RAJASTHAN KISHANGARH?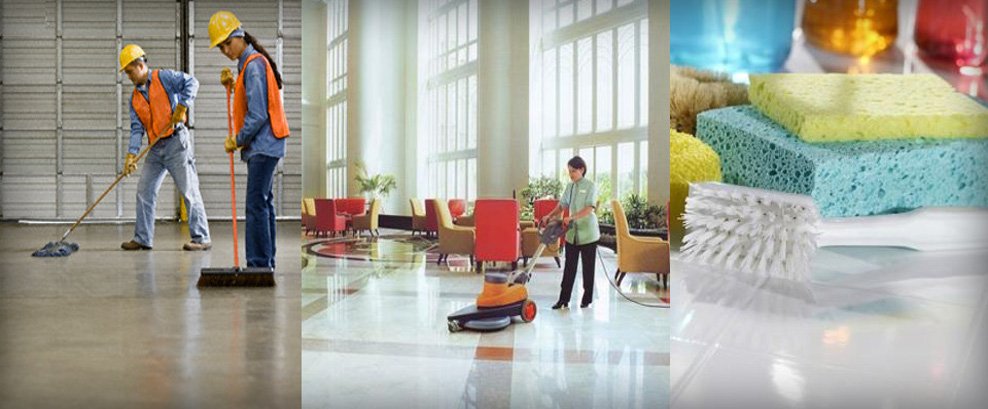 Dark Granite
No shade will appear more elegant than black or dark gray.
White Granite
Pure white granite is nearly possible to find.
Beige Granite
Neutral granite countertops have unlimited versatility and can be part of almost any design plan.
BHANDARI MARBLE GROUP
Dark-colored granite countertops are harder than light-colored granites. Granites are composed of a variety of minerals, each of which has specific performance properties. The hardest mineral commonly found in granite is quartz, which is normally a somewhat translucent, white to grey colored mineral.
Are you ready to upgrade your countertops to a unique yet durable surface, but not sure where to start? Our top granite stone expert roundup will help guide you to the perfect stone that meets your lifestyle and design preferences.
The beauty of a natural stone is truly unmatched, and granite has a one of a kind look that few other countertop materials can compare to.
Granite countertops can take any kitchen to the next level visually and often become the talk of the room after a new install. Granite has been a top choice for countertops since the beginning, and to this day continues to be, due to its strength and variety of rich colors and natural patterns.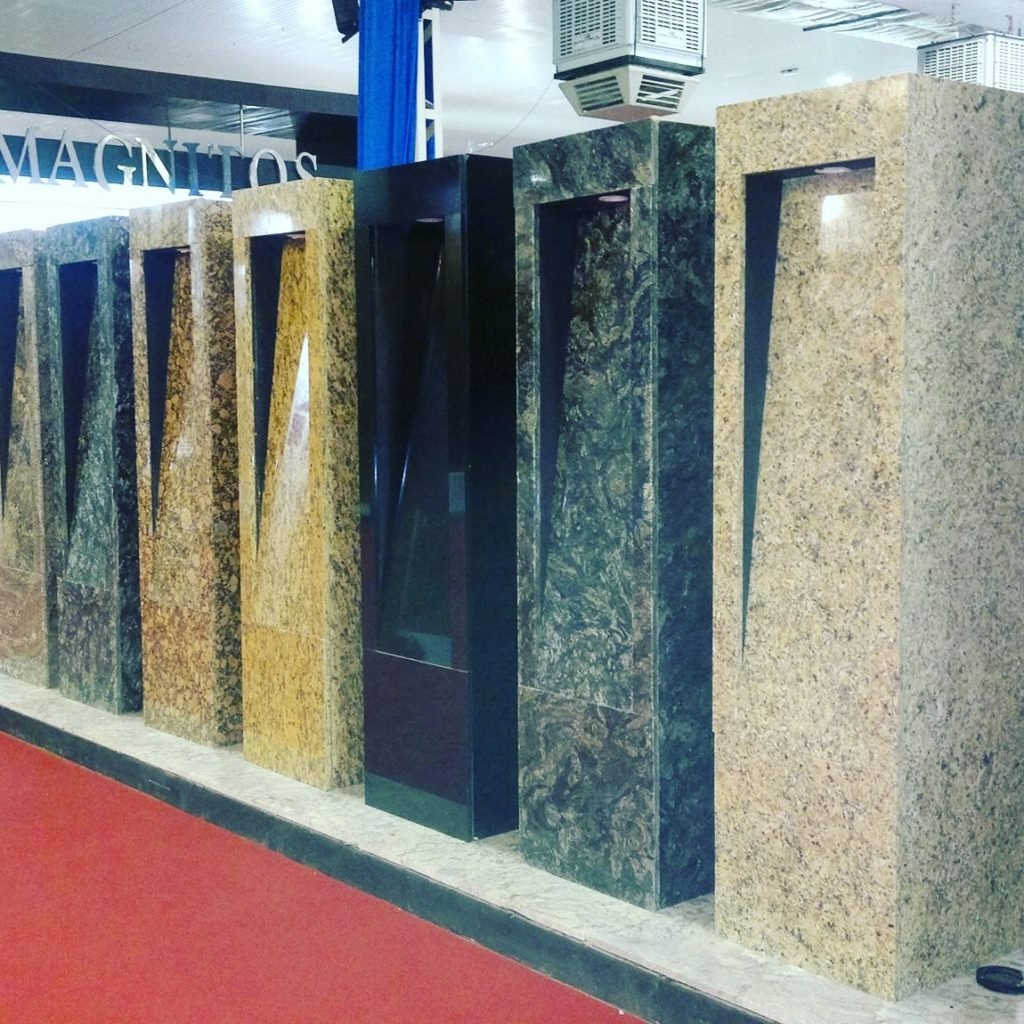 Cutting Edge Countertops carries a wide shade range of granite, so you are sure to find a vibrant or neutral color that suits your style. However, these are the best-selling granite colors in the World!
Alaska White Granite
With Alaska White granite, you can create stunning countertops or backsplashes, perfect for both indoors, and out! This stone has a lighter background with darker minerals running throughout creating a striking look that works well with many different designs. The white can pull in some lighter aesthetics if paired with dark wood cabinetry, or on the contrary, the darker elements can provide a great visual contrast to white or grey cabinetry. Alaska White granite can vary from slab to slab, so with this material, you are sure to get a unique look in your home.
Black Granite
Black granite is a frequently used material for residential and commercial design due to its beauty and durability. This granite features black speckles. These glistening minerals that make up the black design come together to create the perfect timeless piece for your space. This granite color has been a popular choice for decades now, making it a go-to option for home remodels.
Cotton White Granite
Light cannot be described in one defining way. This stone has been around for many, many years, with its reliability and beauty, cotton white granite has created a name for itself in the stone industry. The beauty of cotton white granite can be found in its soft cream color and subtle speckles in shades of deep grey. The mixture generated through the different layers of color is brought to life by the dark black or burgundy contrasts against the soothing cream base. Designing with this stone in your home will bring a beautiful elegance to any bathroom or kitchen. A very neutral option, it can be paired with a variety of styles and colors.
One of the most popular white granites on the market, White cotton Granite can be recognized by its pristine beauty. This granite has been admired for many years and its popularity only continues to increase. This predominately white stone features mixtures of blue and grey tones running throughout. If you are looking to make a statement, pair this stone with a darker cabinet, or achieve a trending yet timeless design by combing it with white cabinetry.
Alaska Gold Granite
Known for its golden creamy tones, Alaska gold Ornamental granite is a gorgeous stone. What gives Alaska gold Ornamental its stunning color is the abundance of golden minerals that are present. Up close, you can see that dotted around the stone is a mix of brown minerals. These minerals can vary though and can range from a lovely light cream color or a dark to light honey color. Achieve a natural and flowing design when you combine Alaska gold Ornamental with finished wood cabinets that have a light or medium. The golden Earthy tones of this stone become one with the cabinets!
Granite countertops kitchen
Trends come and go, but the countertops you choose will remain in your home for years to come. With this being said, we always encourage our customers to pick something that makes them happy when they walk in the room and see it. Shop these beautiful countertops along with many others on our website or visit a Cutting Edge Countertops Factory outlet showroom Our experienced team is here to help educate and guide you on both the current trends and timeless classics to ensure you are confident in your choice.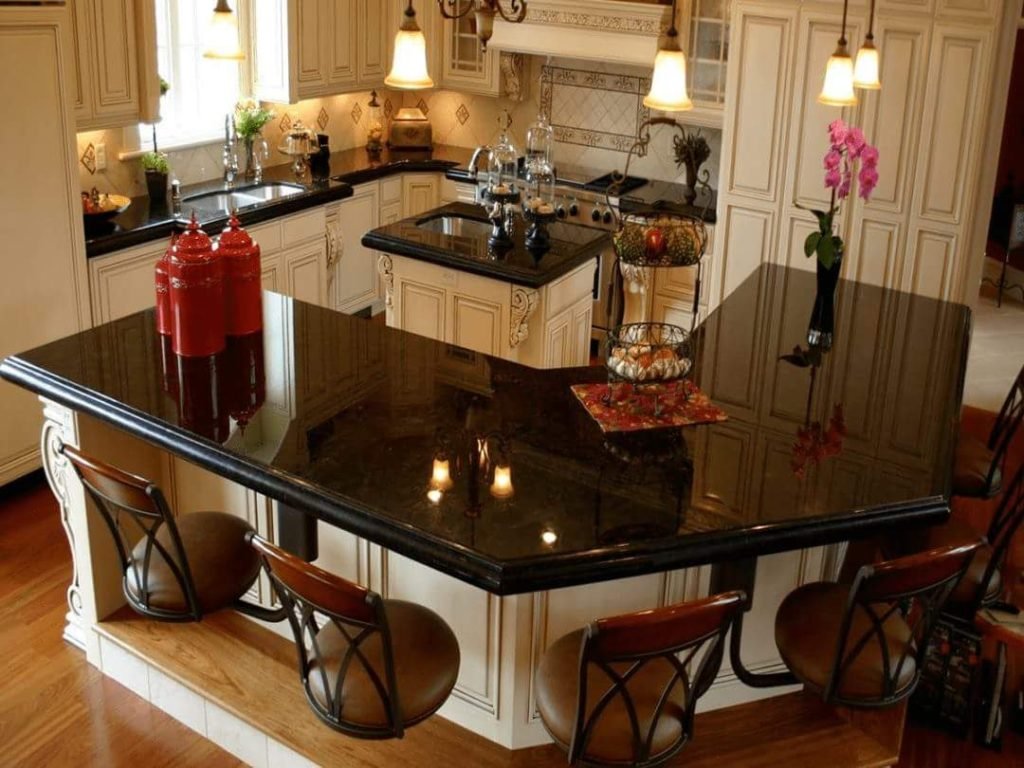 Make sure you follow along on our Cutting Edge Countertops blog to stay updated on the latest news, kitchen and bath designs, and more!
On Trend: Pairing Natural Stone and Quartz
When planning a new kitchen or major kitchen remodel, pairing countertop and backsplash materials present an age-old dilemma. Many designers swear by hard fast rules regarding how to make the perfect pairing, while others will say all the rules are meant to be broken!
It makes the most sense to start with your countertops. The countertop is the main hub of your kitchen and will most likely take up the bulk of your budget (other than cabinets!). Your desired style, budget, and the way you plan to use it will go a long way in determining the best material for your countertop. Generally speaking, there are more limited color/texture options with countertops whereas backsplash options are virtually unlimited. Nail your countertops first, then you can get creative and make a statement with your backsplash.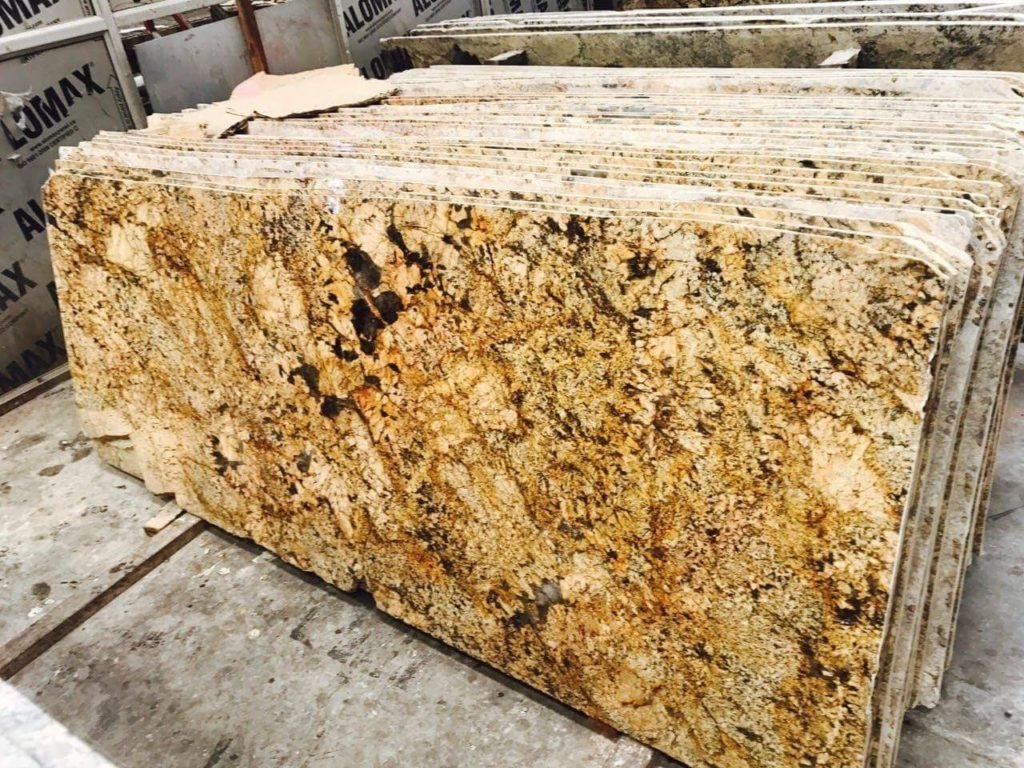 Many homeowners desire the look of a natural stone material like marble, but either doesn't have the budget or are turned off by its high maintenance nature. This is one of the main reasons many opt for engineered quartz for their countertops. Quartz is a non-porous material which makes it virtually maintenance-free. No worries about staining from spilled red wine or highly acidic liquids. Based on advancements in the engineering process, quartz closely mimics the beauty of natural stone and is available in a large variety of colors. It is also more consistent in pattern than the natural stone making it versatile for both traditional and modern styles. As mentioned, this would allow you to get creative with your backsplash and have it define the ultimate style of the space.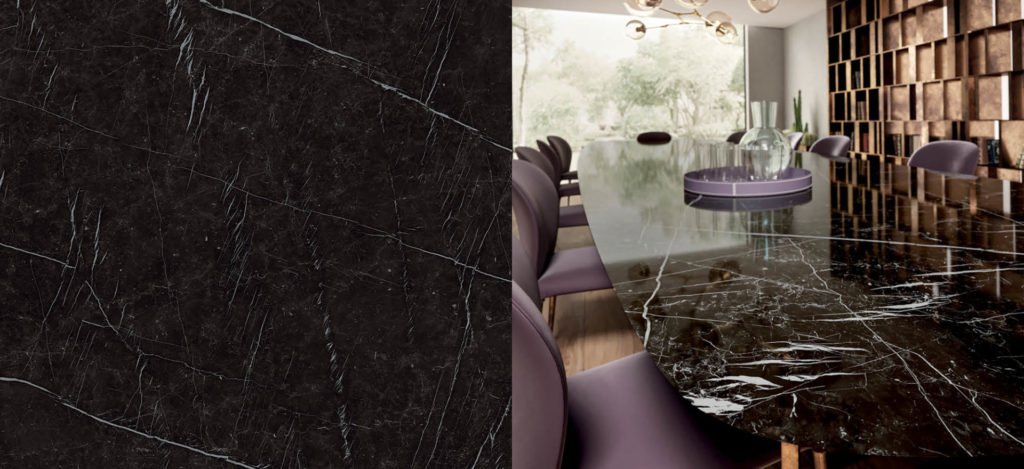 Why can't you have the beauty of natural stone and the ease of maintenance and versatility of quartz? You can, by pairing a natural stone backsplash with your quartz countertops. It's all about combining different colors, textures, and patterns to project the style statement you desire. For instance, pair beautiful vein cut limestone tiles with a limited pattern quartz countertop. Or add more texture by going with a stacked stone accented backsplash with quartz. To help inspire you to create your own unique combinations, let's take a look at some examples.
Tranquility
Trending Color Round-Up
Have you seen tour top countertop colors for the year? We're introducing our semi-annual color round-up showcasing our most popular granite and quartz colors purchased by our customers. Scroll through to see what they love.
Monolith Inception Kitchen Designed by Richard T. Anuszkiewicz
As a luxury kitchen specialist, it is always important for me to bring thought-provoking ideas and execution techniques to the market. At the Kitchen & Bath Industry Show (KBIS) last month, I showcased my latest forward-thinking design titled "Monolith Inception".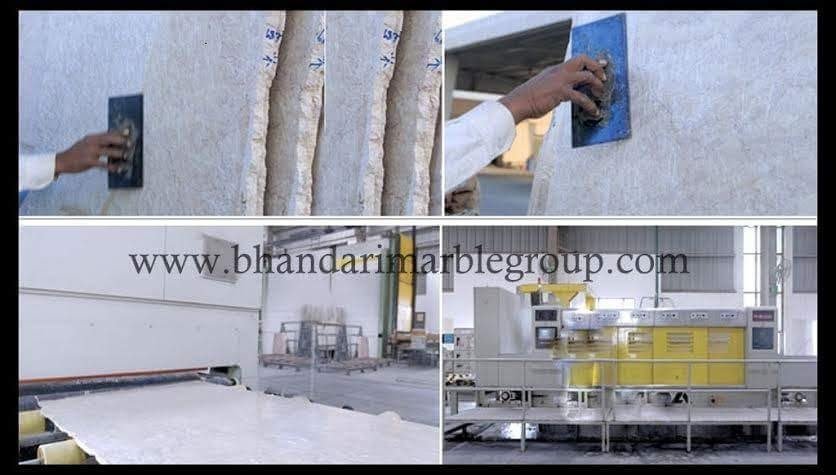 The Monolith Inception kitchen was commissioned by Liebherr Refrigeration to celebrate the launch of their new column refrigeration series. The concept of the kitchen is derived from the definition of "Monolithic", meaning, "formed of a single block of stone." This idea can be found throughout the kitchen in the crisp contemporary geometries and the layered long linear planes.
The overall palette evokes a masculine sense in dark and moody tones, think "Tom Ford Fashion". Exotic and luxurious finishes run through the entire space. Two of the most talked-about pieces in the kitchen where the dual refrigeration armoires. The first armoire was comprised of striking poly-sheen eucalyptus wood. This high-gloss furniture styled refrigeration series has a drawer chest appearance on the bottom and includes a full refrigerator, full freezer, and full wine column.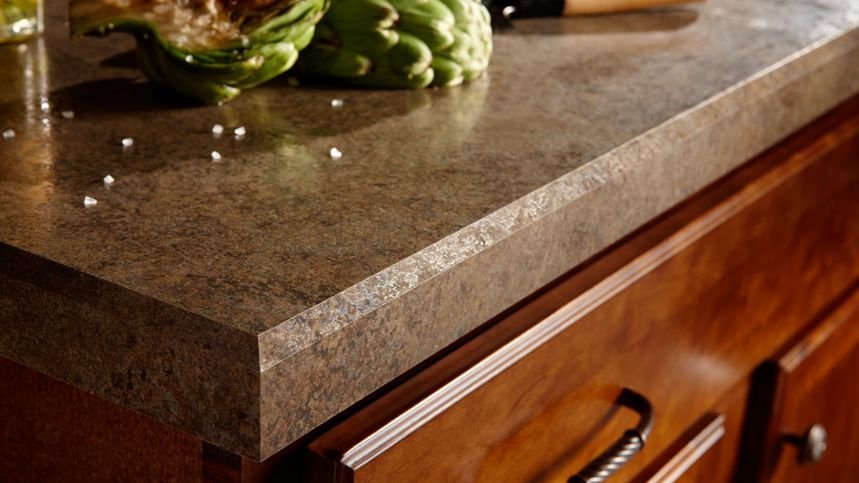 The second armoire was more contemporary in its nature. A sleek full flat-paneled aged-brass face with the finishing touch of a fine leather stitched handles. Its bespoke details like this that create an experience for your user. This second armoire had a full 30" refrigerator and full 24" freezer.
Another showstopper was my signature Autobahn cabinet inspired by the face of the Bentley grill. This super-car cabinetry complimented the Superior Next series range with custom-aged- brass accents. A pop of excitement was found inside the cabinetry with my trademark Richer Living Collection Luce red interiors.
The island was a multi-tiered element creating a wow factor with a cantilevered 6" thick Dekton by Cosentino countertop. This Kelia material from the Natural Collection ran throughout the kitchen and was in the perfect gray hue to compliment the deep wall color. I designed the custom kitchen table with Grout house lumber highlighting a subtle chevron textured wood pattern with a brass screw detail.
The bar showcased artisan caliber plumbing products by KALLISTA in Gunmetal and hand-hammered polished silver. The Bradley USA "Chika" wall covering by Susan Jamieson of Bridget Beari Designs added a playful graphic detail and was further celebrated by the "Prost" neon sign meaning "Cheers" in German.
The final magic moment of the kitchen was the inception wine room inspired by the idea of a dream within a dream. This selfie-ready room was completely reflective and created the illusion that space infinitely continued.
Add by Granite expert and export team of BHANDARI MARBLE GROUP INDIA RAJASTHAN KISHANGARH.
Granite is the best material supply by Bhandari Marble Group