Also known for Stone Texture Design and CNC Design Work on Marble. Italian Marble Supplier in India.
Looking for a CNC finish stone supplier to produce your custom-cut stone?
We use the latest CNC technology to produce a perfect machine-finished result every time. Get accurately sized worktops, fire surrounds, and vanity tops with your local marble and granite specialists.
• Over 387 years of experience
• Qualified, fully insured staff
• A friendly, helpful service
• Affordable rates
• Precision cutting for perfect results
• Luxury stonework for trade and private clients
We source high-quality stone from leading suppliers, with a great range of colors and styles available. All stone is custom cut to your required specifications. We use in-house CNC technology to ensure high-quality results, every time.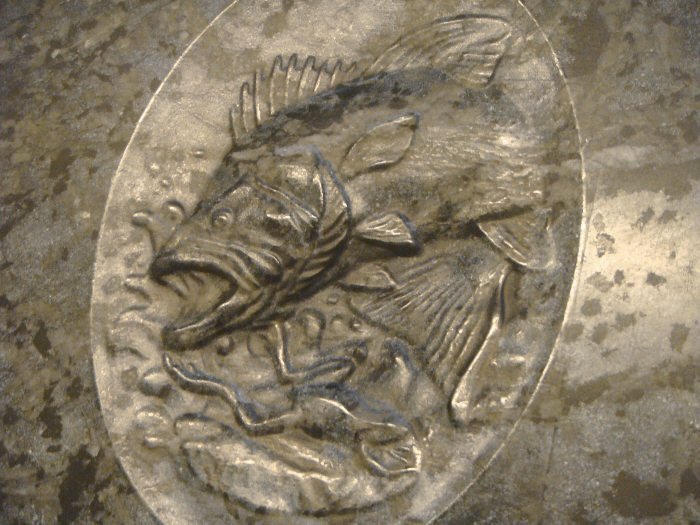 CNC Machine Finish Marble
We deal in CNC Machine Finish marble, CNC Machine Finish marble tiles, CNC Machine Finish floor designs, CNC Machine Finish marble flooring, CNC Machine Finish marble images, India, CNC Machine Finish marble prices, CNC Machine Finish marble statues, CNC Machine Finish marble suppliers, CNC Machine Finish marble stones, etc.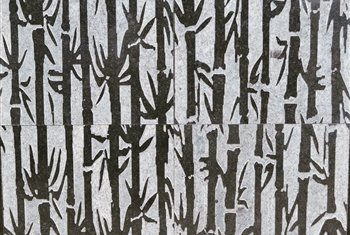 Exporter & Supplier of Indian Natural Stones from 1631. We are an organization engaged in manufacturing and exporting a wide range of natural stone decorative tiles, CNC designed tiles, paving and flagstone, designer tiles India such as Granite, Marble, Limestone, Sandstone and Slate stones. Our entire range is procured from trusted vendors and production is done in compliance with standard norms. These products are optimum in quality and have tensile strength. The most common finish for natural stone is Natural, Polished, Honed, Rock face, Sand Blast, Leather.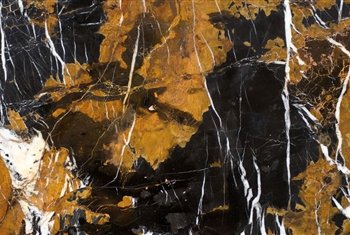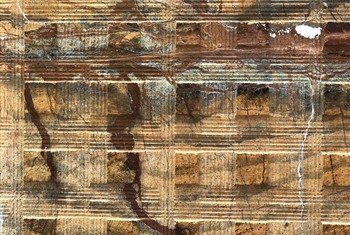 Proper inspection is done by our supervisor before packing and dispatching material. We send ready material pictures to our client and take approval for container loading. Our exquisite & exclusive range of natural stones fulfills the requirements of our clients based in the regions of Singapore, Poland, Canada, Norway, Muscat, Egypt, Malaysia, the United Kingdom, and many more. We put our best efforts into maintaining quality, timely supply and services to endeavor client satisfaction.

Product Description
We are well known in this industry for manufacturing and supplying an extensive array of CNC Work Wall Cladding Sandstone Tile. This tile is manufactured with the utmost care and attention to ensure its accurate dimension and fine finish. The offered tile is made of excellent grade sandstone that is precisely cut and finished under the guidance of skilled craftsmen. This tile is carved in an intricate floral pattern with help of the CNC machine. In addition, CNC Work Wall Cladding Sandstone Tile is ideal for wall cladding purposes and provides a modern look to your place.

The sequence of events that brings natural stone from the quarry to the home has not changed much since stone entered the homes of the ancient Greeks. First, large blocks of stone are cut from the quarry. From those blocks, thin pieces of stone are cut, called slabs. The slabs are then shaped and polished and shipped for installation.

Saws perform several functions during fabrication. A block saw, or gang saw cuts the massive stone blocks into slabs. These days, diamond wire saws make short work of this task. A metal wire is studded with industrial-grade or synthetic diamonds, and this wire quickly cuts through stone as hard as granite. A bridge saw is then used to cut the stone slab into the proper shape for its application, whether it be a countertop or a sink. These saws typically use circular metal blades studded with diamonds, and water is sprayed onto the blade to cool it during the cutting process. Modern technology has produced a new type of saw utilizing water jets combined with an abrasive material, which cuts edges and holes quickly and smoothly, and many fabricators are upgrading to these machines.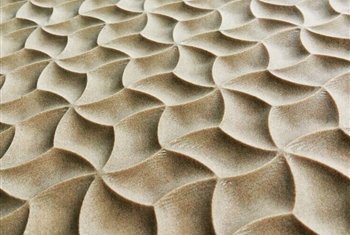 Perfectly Finished Marble, Granite, and Natural Stone in 2020: Polishers grind down the naturally rough surface of the stone to whatever finish the consumer desires. Hard stones like marble and granite can be polished all the way to a mirror finish. The polisher consists of rotating pads which are surfaced with an abrasive substance. The finer and smaller the abrasive grits are, the higher the polish. Most modern polishers can produce a variety of finishes, from the smooth, soft look of a honed finish to a slick, shiny mirror finish… even decorative finishes like flamed tumbled or hammered.

Routers create edge profiles on a slab, and cut designs on larger pieces like fireplace mantles and hearths. There are dozens of standard edges for countertops and tables, from simple to highly decorative. Routers have a spinning blade covered with diamonds which is water-cooled. It travels along the edge of the slab to shape it.
How Time have Changed in 2020: In the past, these machines were either operated by hand, or had some limited automatic function. The time needed to create a finished countertop was significant. A countertop with a complex edge profile might take three weeks or longer.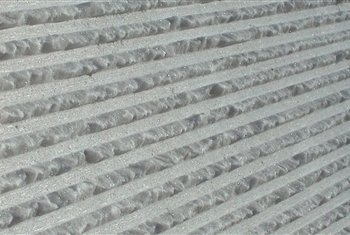 With the help of CNC, The Proses has been Facilitated in 2020: With the introduction of CNC technology, however, that time has been dramatically decreased. CNC, or computer numeric control, utilizes digital technology to precisely control all three types of fabrication machines: saws, polishers, and routers. CNC has cut production time down to a single afternoon for a countertop, even with a very complex edge. CNC also makes the shaping of intricately-designed pieces like stone fireplaces fast and simple. What would normally take a sculptor many weeks to carve may now take as little as a few hours.
The journey of a perfect Marble, Granite and Natural stone in 2020: Today, a countertop begins its journey through the CNC fabrication process in the home, where a wooden or plastic template is cut from the existing countertop to ensure that the new countertop is a perfect fit. In the fabrication shop, the template is placed on a digitizing tablet, where its exact dimensions are recorded and exported to a Computer Assisted Design CAD program. The designer's modifications to the countertop if any can now be made, as well as the specification of the desired edge profile, and the location of holes for sinks, faucets, and cooktops.
Then the action begins. A massive stone block is placed on the block or gang saw, and the computer tells the saw how thick to cut the slab. Once the slab is cut, it is picked up by computerized arms and moved to the CNC machine. Here, a series of bridge saws or water jets and routers cut the slab to the correct dimensions, cut appropriate holes, and shape the edges. The computer controls every aspect of the shaping process, and the operator doesn't even have to remain at the machine for the entire duration. The countertop is then moved to the polishing machine, where polishing pads grind the surface of the slab to the desired finish. Some machines have laser eyes that ensure that the finish is perfect and even across the entire countertop. Edge polishing machines are then used to finish the edge profiles.
How CNC has Benefited the Customers: CNC has doubled or more the productivity of most fabrication shops that have acquired it. It has contributed significantly to the reduction in the cost of natural stone countertops, tables, sinks, tiles, and fireplaces, and will continue to bring these costs down. It has dramatically increased the quality of the finished product. And the best news of all is that it will only get better.
Perfect Finishing, Polishing,
Carving, Accompanied By Perfect Packing: Stones are hard in nature but, they have been subjected to travel miles through rough seas. Hence it is fundamental & essential that they are securely packed to surpass all the harsh treatment.
In order to protect these stones from breakage or even damage like staining, etc. our dedicated packaging team ensures the right procedures while packing stones in wooden crates Different stone products are packed in different ways, such as wooden crates, wood bundles, Styrofoam box, etc.
Stone Tiles are well packed in wooden bundles with a polished face to face. Tiles are packed in Styrofoam boxes carton boxes and are further packed in a wooden crate. Polythene wrapper is made to cover the entire material Inside the wooden crate. Wooden Crate is fixed and tightened by iron strips.
CNC CUTTING AND FINISHING
If you're looking for professional cutting for marble or granite work surfaces and marble flooring you'll be happy to know that we have state of the art CNC cutting and finishing services available in-house. Whatever size you need your marble worktop or granite surfaces cut to – our skilled stonemasons and CNC machine operators are more than able to create the perfect cut, shape, and finishes for your project.
Stone engraving – Demands on the CNC machine
Deep machining of stone
Beside milling metal, the machining of stone makes the highest demands in CNC manufacturing. When it comes to deep machining of granite, marble, and slate, it turns out if the machine construction is stable enough in all axes to avoid the bending of the components during the machining process. An unstable built CNC router cannot process the milling paths precisely and produces inaccurate results. You can visualize this by imagining a machine that is supposed to mill a straight line into stone, but due to the bending of the Z-axis, the milling cutter shifts left and right which makes it impossible for the machine to create a straight line.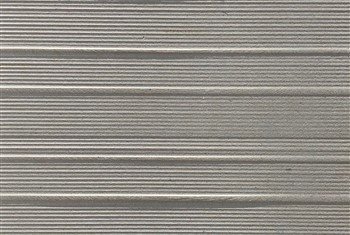 Engraving stone with a stable machine design
Trying to engrave fonts as a 3D relief in solid stone, many homemade CNC routers fail because of low-quality components or non-professional mounting. How to design a stable machine with steel components and a high-frequency spindle which is sturdy enough to millstone accurately in the low-price segment? Asking this question is crucial before buying a CNC machine. A standard milling motor is sufficient for machining wood, brass, or plastic. But milling solid stone like granite you need the performance of a high-frequency spindle for getting good results. In the following pictures you the quality of stone engravings made by the RaptorX milling machine and an HF-spindle.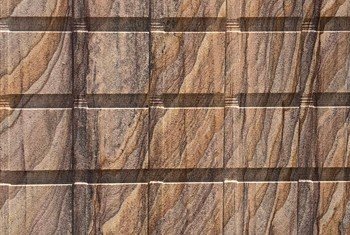 Tips for buying an appropriate CNC machine to do 2D and 3D stonework
Before purchasing a machine, you should know that milling marble or granite requires a much more robust CNC router and a high-frequency spindle than milling Softwood or plastic. Of course, you need to spend more money on such a machine due to the high-quality component used for building the machine. The following tips will help you to buy an appropriate CNC router for machining stone.

3D stone engraving in marble plates
Engraving a 3D relief in stone looks quite impressive. A wall decorated with marble plates and 3D reliefs is a real eye-catcher. The fine contours of the angel figures we milled in a marble plate, a sculptor could not have worked out better, especially not at the same time as the machine accomplished the engraving. It took only 4 hours for the RaptorX-SL milling machine to finish this masterpiece. Considering that the stone is solid Carrara marble, the CNC machine has accomplished the 3D stone engraving in a little while.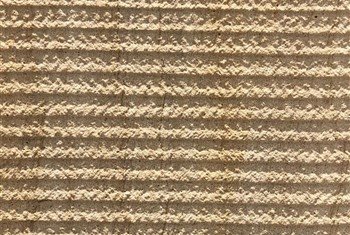 The machine processes the data of the CAD software ConstruCAM 3D line by line with a misalignment of 0,3mm in the 20mm thick marble plate and removes only the necessary material for the 3D relief to arise. We used a spray cooling to keep the wearing of the milling tool as little as possible. Apart from that, we vacuumed the dust directly at the milling cutter to avoid any health risks. Doing so you can keep standing beside the CNC Mill without wearing a dust mask.
Engraving photos on stone
Besides stone engravings done by milling, we provide suitable CNC equipment for engraving photos on stone. The engraving module GranitoGrav grinds the picture with a rotating diamond tool into the rock surface using different grey shades. The engraved photo is put together by the contrast of light and dark tones of grey. The contrast becomes most visible on dark materials with a flat surface. This is the reason why headstones, tomb slabs and memorial stones made of granite are perfectly suitable for grinding photo-engravings on them.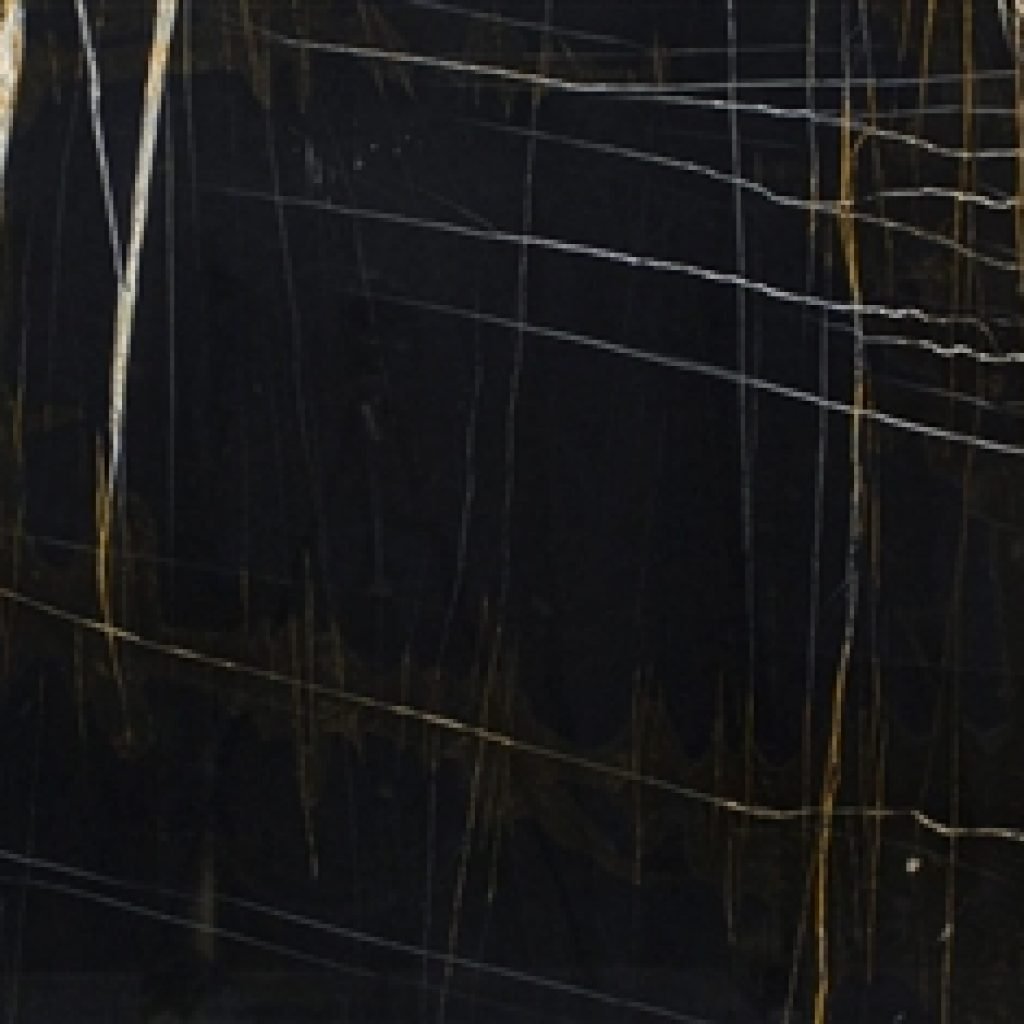 Compared to milling granite you don't need a CNC mill with maximum stability for grinding the photos on the stone surface, but anyway, a machine with high accuracy is necessary. The basic version of the GranitoGrav includes a High-Z router with ball screw spindles which ensures the necessary precision for engraving photos. If you want to mill deep into the rock as well as engraving photos on the stone surface you can also use the GanitoGrav with a RaptorX-SL milling machine.
Engraving words in stone with V-carving
As the name implies, V-carving is V-shaped lettering on tombstones. The letters have a 3D-effect which looks very stylish as if it was made by a stonecutter. Especially for the lettering of tombstones, a stable CNC mill is worth to buy. Offering this kind of lettering makes an additional value to your customers because the milling machine can engrave letterings and pictures quicker in stone than being handmade.

Contact Us:
Bhandari Marble Group 9672941111