Carrara White Marble
Carrara white marble is one of the most popular and recognisable variations of white marble on the market today, and examples of urban planning that feature Carrara white marble can be found on every continent on the globe even if it's only extracted in Italy. With a white and grey color profile, Carrara white marble is one of the most uniform and consistent marbles in existence and adds a unique touch of elegance and class to any renovation or project. The marble takes a polish very well, and polished Carrara white marble is one of the most popular ways to add a bit of glamour and an upscale feel to a living space.
Carrara white marble isn't just for elegant looks; however, it is a versatile stone that can blend in well with many different design styles, from upscale and farmhouse to Mediterranean and beach-style homes. Suitable for both residential and commercial uses, Carrara white marble is frequently fashioned into flooring, staircases, kitchen countertops, bathroom vanities and shower fittings.
All of our Carrara white marble slabs are expressions of quality, versatility and precision in the use of natural stone. We can produce tiles with a thickness of 10 to 20 millimetres.
Unlike granite and other types of non-porous stone, Carrara white marble requires regular maintenance to keep it looking its very best. Avoid using acidic substances, and clean dirt off your marble within no more than a week. Carrara white marble also requires periodic sealing, which helps fill in the pores in the stone and prevent the absorption of dirt, moisture and spills. Sealing your marble is a must to keep it hygienic and beautiful. Though it requires a bit of work to maintain, the beauty of Carrara white marble cannot be overstated, and is well worth the effort.
Suitable rooms: Bathroom, Bedroom, Hallway, Living Room, Kitchen, Conservatory
Finish: Polished or Honed / Matt
Suitable for: Indoor, Outdoor (cladding only)
Suitable surface: Wall, Floors, Countertop
About the Author 
About the Author Hi, I am D.C. Bhandari, chairman of Bhandari Marble Group living in India, Rajasthan, Kishangarh. I love seeing the new and creative ways people use our Marble, Granite, and Natural Stone. Our customers are so creative. My favorite design style is a preppy traditional mix with modern especially pieces that can be found in a vintage or antique stone. I like to invent travel, search, and experiment with natural stone products. For more posts visit our website.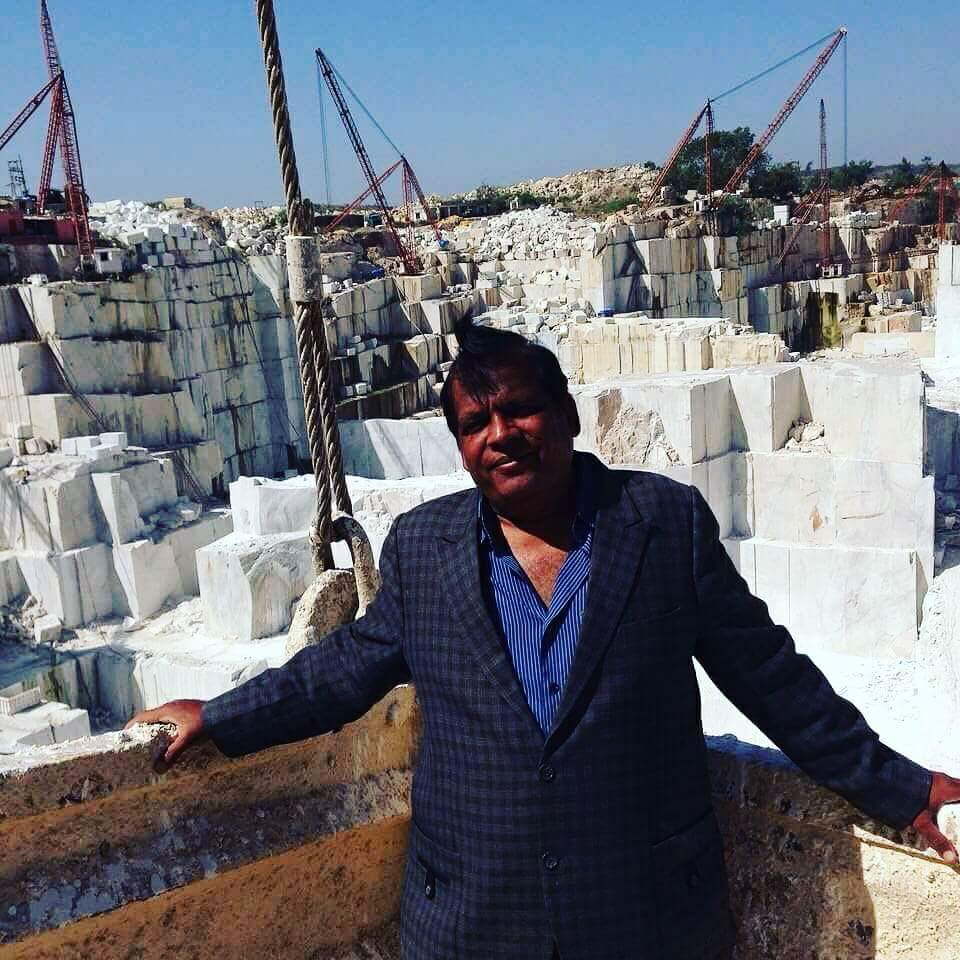 WORLD'S TOP AND INDIA'S BEST MARBLE, GRANITE, AND STONE COMPANY
ADD BY EXPERT AND EXPORT TEAM OF BHANDARI MARBLE GROUP. CONTACT US AT: +919829040013