Best Italian White Marble In India
Best italian white marble – the infinity luxurious italian statuario marble
Italian white marble is an unbelievably perfect marble stone that not only has a breathtaking appearance but is also very durable. Italian white marble is the most demanded and the most precious marble type in the world. What makes italian marble very special and versatile is its unique and elegant appearance that is hard to find elsewhere. Italian marble has a very shiny, lustrous and smooth surface which gives it the remarkable ability of making any space look very luxurious without much effort. Italian white marble gives an extremely rich and high-end look to your project, making it look beyond perfect.
Best white italian marble types

Italian marbles are becoming more and more popular with the passage of time and their demand is at an all time high at present. While all italian marbles are considered to be some of the best marbles you can get for your projects, it may become overwhelming to choose the best of all italian marbles and the best supplier to provide you with premium grade italian marble that are the most suitable for your project. Bhandari marble group has curated a list of the best italian marbles that you may choose from:
White statuario marble:
Statuario marble is undoubtedly the perfect and most popular choice of marble for your project. It is known for its flawless texture and mind-blowing appearance. The shiny and lustrous surface of this marble makes it even more beautiful. The gorgeous white color of statuario marble with a dramatic yet elegant looking vein pattern just makes it the perfect marble for any space.
Calacatta marble:
Calacatta marble is a premium quality marble which is quarried near carrara in italy. This marble has a truly magnificent appearance with a pure white background and beautiful grey veins. Calacatta marble only has a single quarry in the world which is in italy. This makes it one of the rarest and most precious marbles in the world. Calacatta marble has a one-of-a-kind look that can instantly lift up the look and feel of the entire space.
Carrara marble:-
Carrara marble is another beautiful and popular white italian marble which is quarried in the carrara region in italy. Coming from the heart of italy, this gorgeous marble is used for a variety of artistic and architectural purposes all over the world. Carrara marble has a white or blue-grey background with a subtle grey vein pattern. It is one of the best italian white marbles that one can find.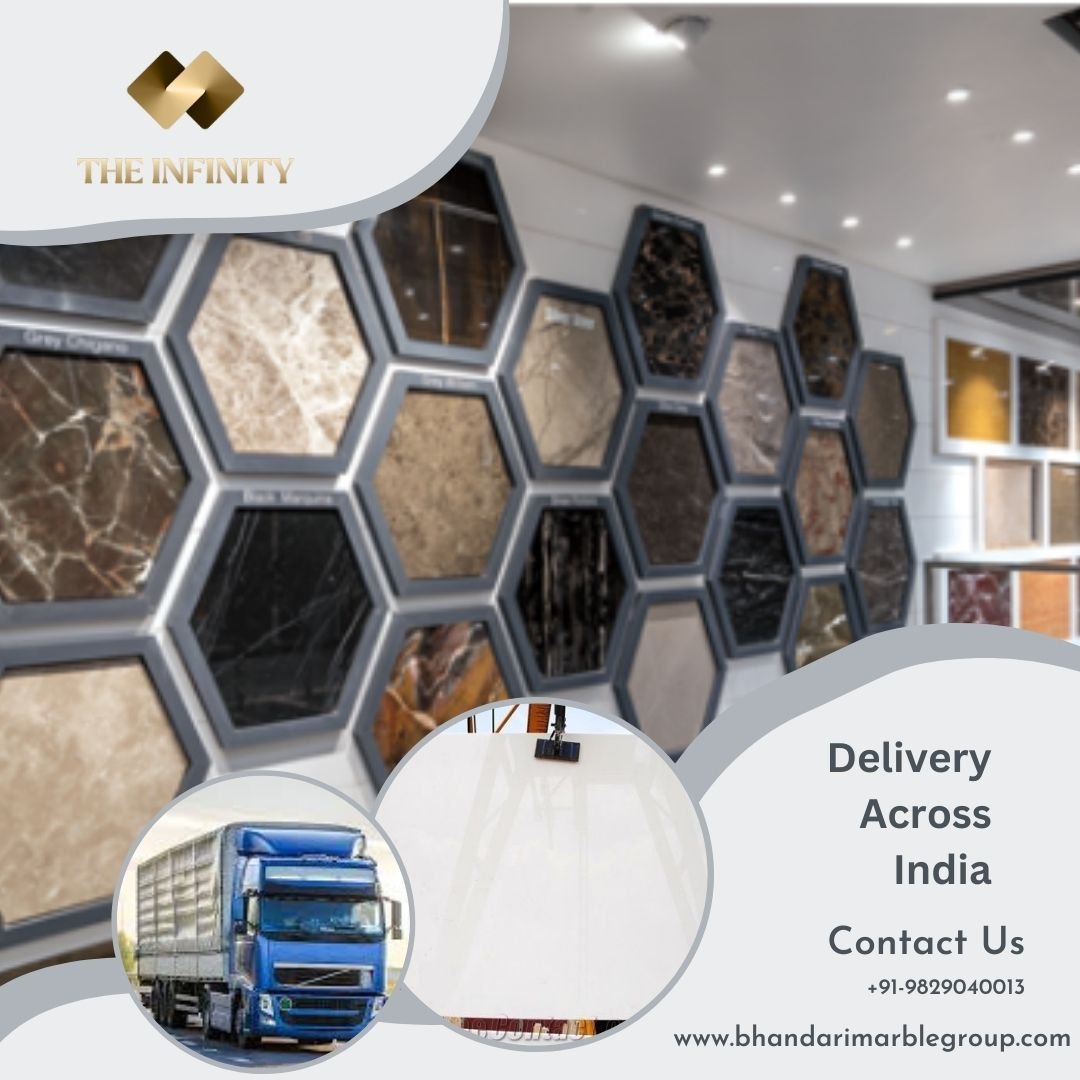 Get Your Transport Estimate Today! Free
Start planning your project material total cost with confidence today by Bhandari Marble Company trusted shipping partners all around India, Our free easy to use state-wise tool for your transport to your exact location, will help to keep within your budget… We deliver more than expected within 5-10 days.
Best Italian White Marble