LATEST TREND IN NATURAL STONE DESIGN IN 2020, BY BHANDARI MARBLE GROUP
                               2020 Natural Stone Slabs and Tiles
DESIGN TRENDS
Installing natural stone slabs and tiles in your living space is an opportunity to make a statement. From trendy colors to unique materials to dazzling design patterns, there are more options than ever to create a stunning accent or statement walls. Accentuate the pattern with a dark grout or take them up to the ceiling for a fresh stone veneer wallpaper look. Several materials can withstand the elements while maintaining their beautiful colors and designs, making tile a smart way to add long-lasting character and style.
STONE VENEER WALLPAPER
The vintage appeal of stone vineyard wallpaper is now available in all of your wet spaces like bathrooms, showers, and backsplashes.
FEATURE WALLS
Feature walls are a way to liven up your space and experiment with patterns and colors. An adventurous design can make a bold statement in your room, but even a subtle pattern can add interest without overwhelming the space. Choose a wall that you'd like to act as the room's focal point, like your fireplace surround, behind your bed's headboard, or where your TV is mounted. If you opt for daring design, just be sure that your wall still complements the rest of your room.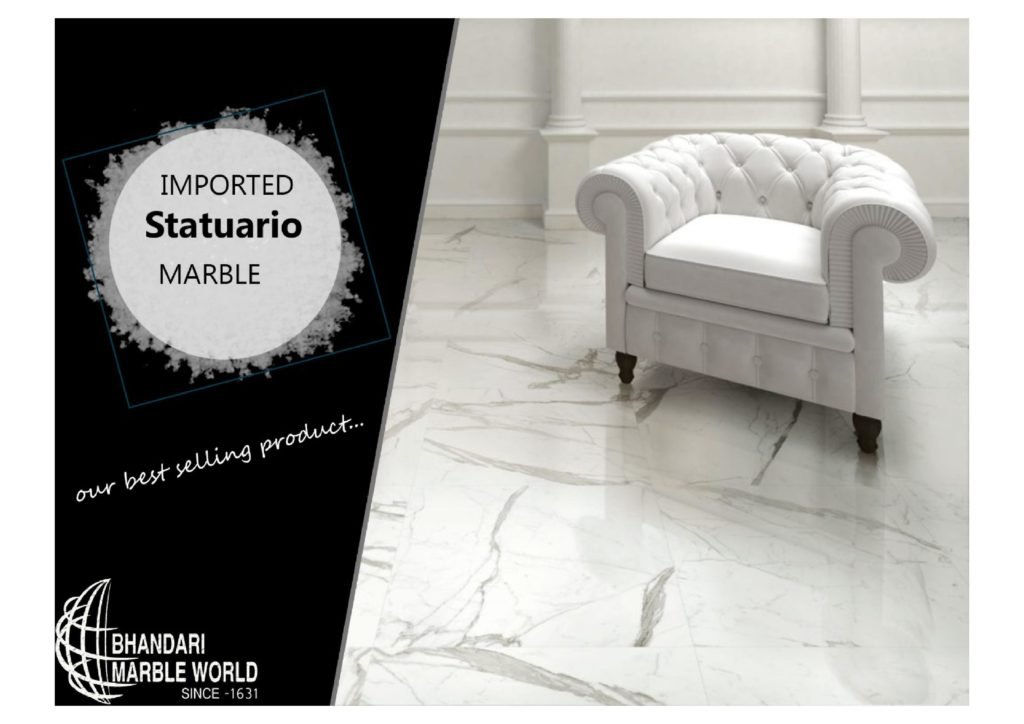 Shower wall with limestone orange and a grey geometric patterned tile.
Don't be afraid to use your walls to showcase a unique style that stands out.
Modern farmhouse style laundry room with natural stone slabs and tiles and wood-look tile on the walls and encaustic-look tile on the floor. Your backsplash is one place where it's common to add a bold contrast with color and pattern. This combination of subway and diamond tile patterns achieves an elegant look in this bathroom.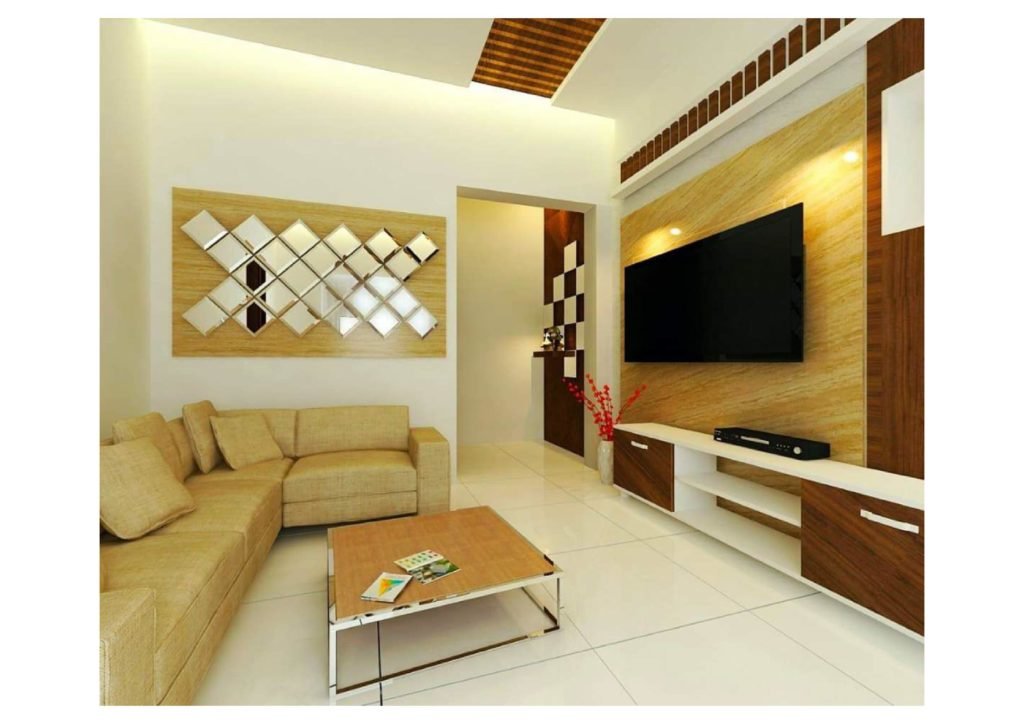 ADDING TEXTURE TO WALLS
Natural stone slabs and tiles are a powerful way of injecting some life into your walls. Whether you're looking for subtle surface texture or bold, embossed tile, introducing a tactile element is effective in adding character and personality anywhere in your home. Explore our wide selection of natural stone slabs and tiles by stopping into your nearest store and checking them out in person.
Dark brown reclaimed Natural stone slabs and tiles with mosaic in the rustic bar area.
The stone variety of brown tones on these walls set a warm atmosphere in this room.
Modern bathroom vanity with white textured designer wall tile.
A subtle pattern adds some distinctive character to this white wall.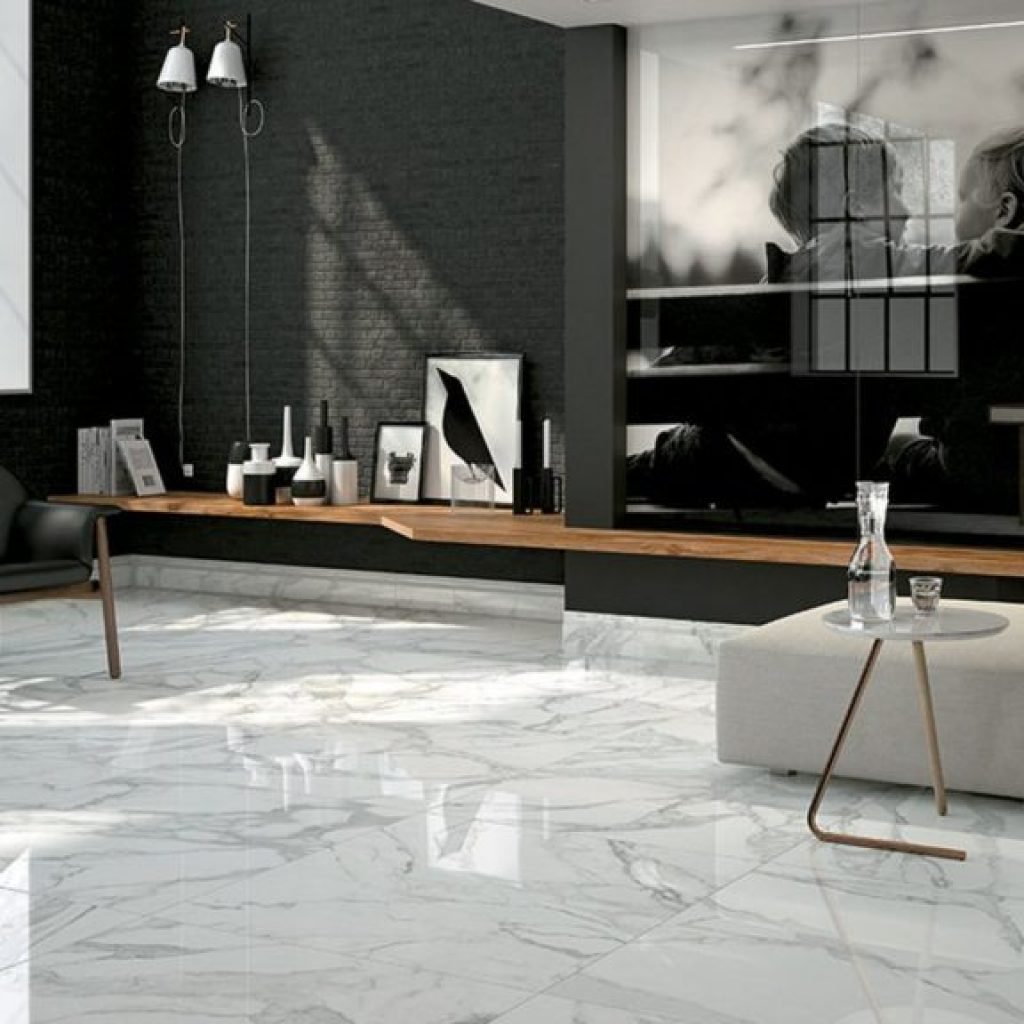 NATURAL STONE PATHWAYS ARE EMERGING AS THE HOTTEST TREND OF 2020- KOTA STONE, SANDSTONE, LIMESTONE AND MORE
Natural stone pavers for pathways are a unique yet smart way to link your home with its surroundings. Whether in the form of zigzag pavements or stepping stones in the garden, or a straight walkway leading to the front door of your house from the main entrance, natural stone pavers are a great value addition to your property.
Pathways are usually created with flagstones – a common term for any type of natural stone that can be broken down into irregular, square, or circular pieces; depending on the requirement. pathways, paving stone or flagstone can be made out of limestone, sandstone or quartzite. Its size may vary from 1-2 feet and the height is generally kept 3/4th of an inch to 3 inches. As per the choice of the natural stone and finish, flagstones can be obtained in different color combinations, shades, and textures.
An Array of Shapes and Colors to Choose From
Every natural stone occurs in multiple shades and design patterns. Further, these stones can be given any desired shape as per the need of the project. Limestone is generally greyish in appearance but also exists in many other shades like blue, brown, green, yellow, and pink. Similarly, the popular colors of sandstone are brown, black, red, gold, green, red, and pink.
Quartzite also occurs in several eye-pleasing shades like golden, black, green, silver, red, and yellow. It also contains some tiny particles that have a tendency to sparkle; thus impart a unique look to the quartzite or other natural stone pavers.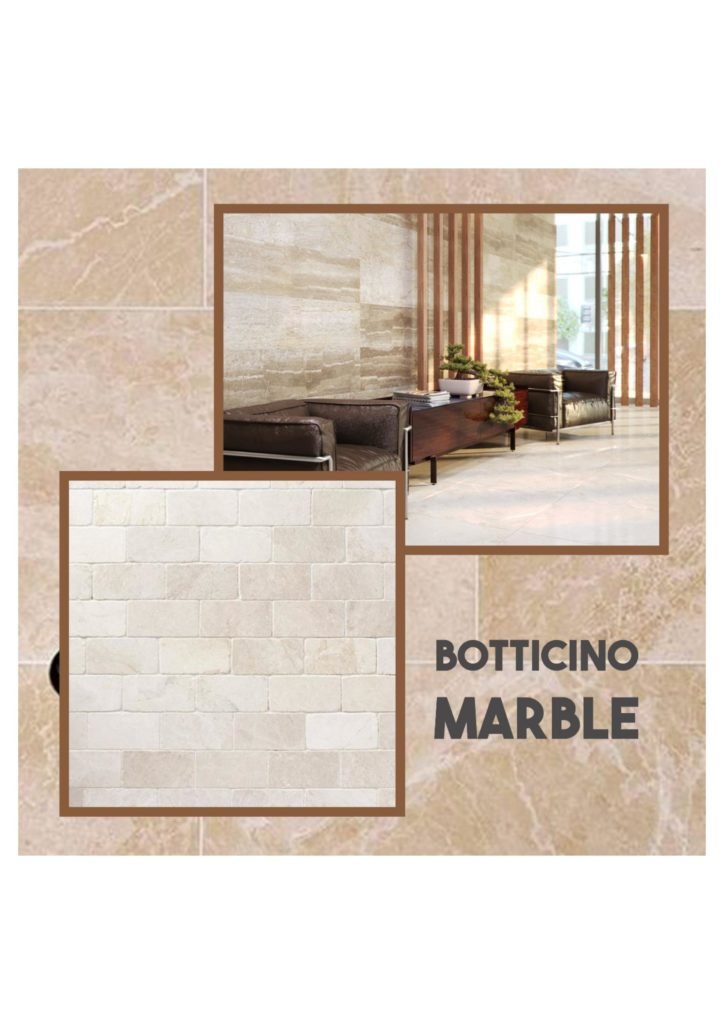 The climate of your area is an important factor that should be considered while choosing a stone for pathways. In case you are residing in an area, where the winter temperature generally reaches the freezing point, it is suggested to go for a dense stone like quartzite as it has the ability to withstand extreme cold. On the other hand, limestone and sandstone are highly porous (except a few variants) and easily absorb moisture. This makes them susceptible to get cracked upon freezing; hence not suitable for cold regions.
The installation and other key factors to remember
There are numerous ways to install natural stone in the outdoors. It could either used to fashion a pathway leading to your front door or as a decorative article like fountains in the front yard or garden. A stone also looks great when bordered around a planting bed.
Natural stone pavers can be laid to form either a straight or S-shaped pathway. To make it more appealing, one can narrow or widen the path lengthwise at specific distances to create a zigzag pattern. If you want to play creative, you can come up with designs of your own, such as starburst or nautilus shape flagstone surrounding a circular stone.
A 30 to 36 inch-wide pathway is considered ideal for a single person to walk, whereas a pathway with a width of nearly 48 inches is suitable for two persons to walk comfortably side by side.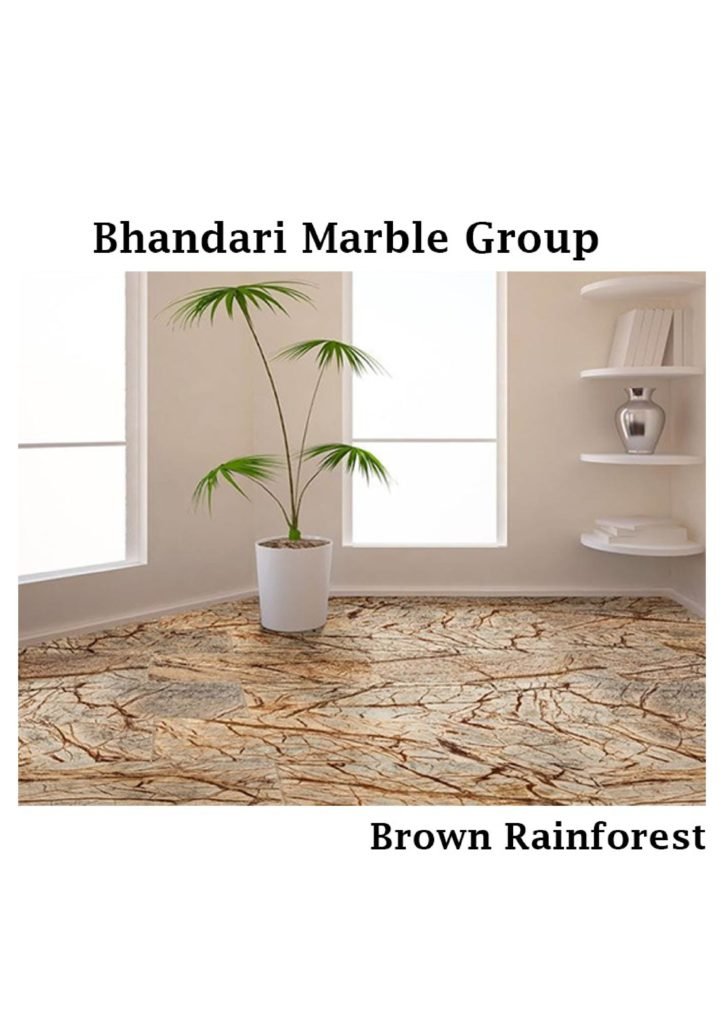 Laying the Flagstones
After the selection of stone and design, the next step is to develop the bed for the stone. Initially, a four to six-inch deep ditch should be dug using a shovel or sod cutter. If the design is somewhat complex, it is suggested to define the path using stakes and then filling in the boundary upside down using spray paint.
In the freshly dug bed, lay a base of crushed rock containing stone dust. Experts suggest that the base should be kept in a way so that it gives a generous amount of powder to compact and make the stone to stick well at their place. The bed should be filled up to 2 inches, so that the flagstone of varying heights could be lowered and raised accordingly to make the top surface flat and uniform. Thereafter, the base is packed downwards or made wet so that it gets compact.
Setting the Flagstones
After laying the bed, it is time to select the stone with the desired color and finish. The selected stone is then set in the bed by adjusting each of them to create an even and flat surface. For high-traffic areas like the pathway leading to the home, it is recommended to use a level gauge. The space between the stones should be kept ½ inch to 4 inches depending on the effect you want to create. A few people can also be found using a diamond blade skill saw to cut the stone and pack them tightly together without leaving any gap.
You can also use commercially available polymeric sand to fill in the gaps between stones to bind the base material. As a precautionary measure, you can also use aluminum or plastic paver restraint, known as paver edging, to keep the stone at its place.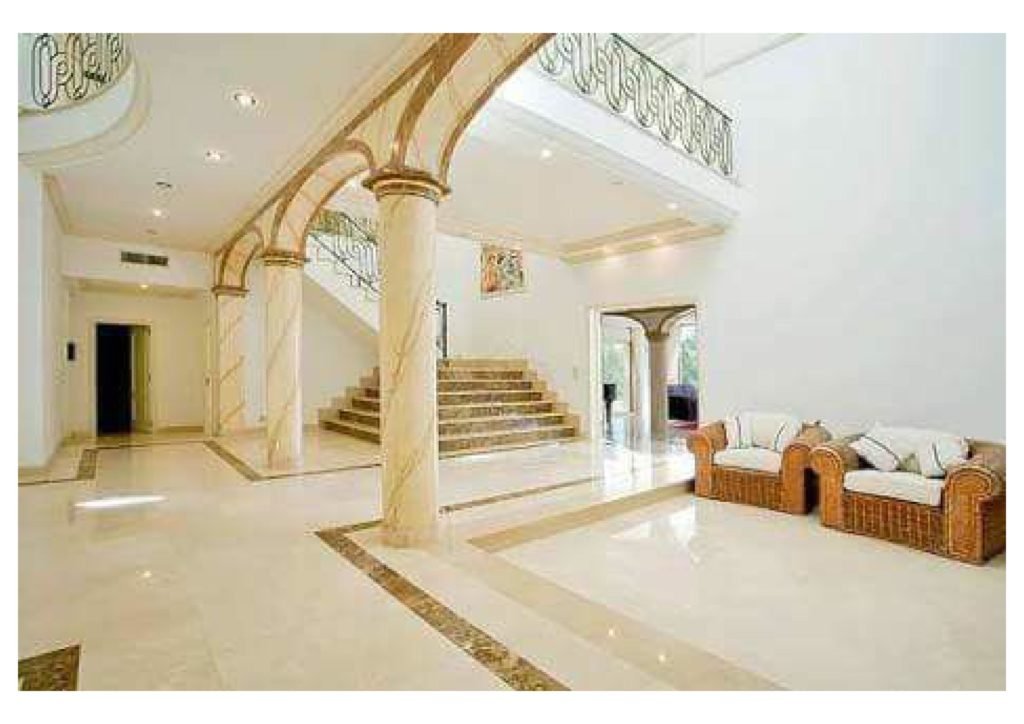 Once the flagstones are set, the newly developed pathway can last a lifetime. To ensure this, all you need is to clean and maintain it at regular intervals. A good looking pathway not just adds value to the property, but also proves to be a great investment in the long run.
NATURAL STONE TILES THAT HAVE BEEN OUR BESTSELLING IN RECENT TIMES: 2020
Naturally-processed tiles are always trendy as they never go out of style and successfully match the latest trends. The natural beauty of stone wall tiles gives birth to an infinitely variable style. For modern people, stone wall tiles can be a great option for wall decoration for the people who prefer durability and practicality with a unique touch of elegance and sophistication.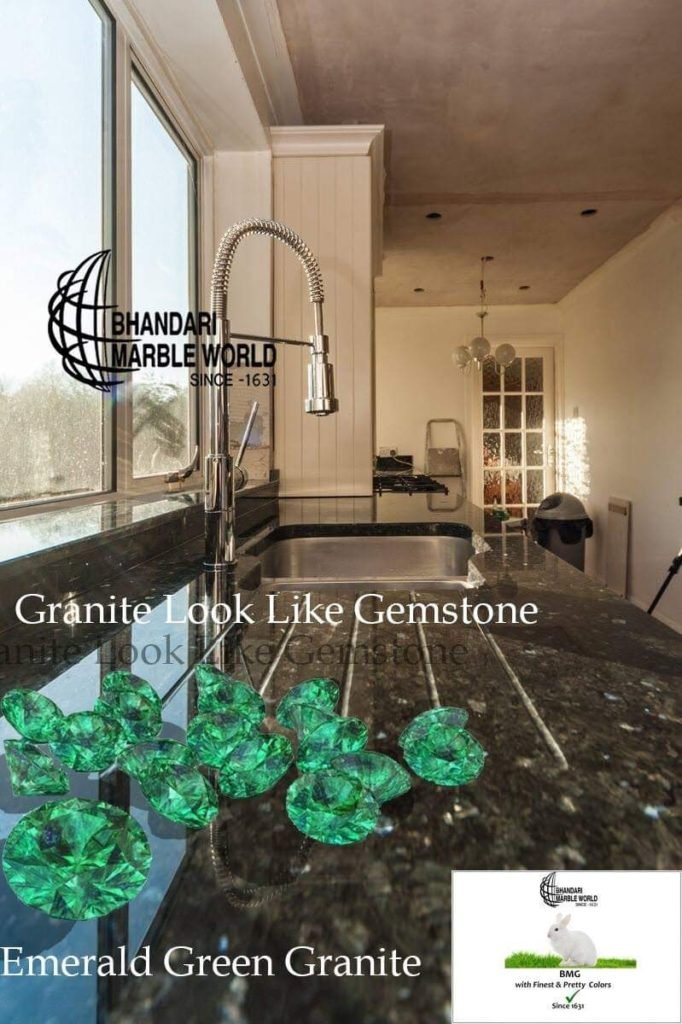 Natural stone tiles have been around us for many decades. People from all corners of the world like to use stone tiles to add more appeal and aesthetic elements to their residential and commercial projects. Tiles are still popular today owing to their ability to withstand regular wear and tear. With slate, quartzite, granite, marble, sandstone products, natural stone is a big fit for all sorts of commercial and residential properties and applications. From bath to kitchens and from the living room to hallways, there are many spaces where a tile can make an impression. Primarily, there are two big categories of stone tiles:
Wall tiles and floor tiles
When it comes to stone wall tiles, they are considered as a superb choice for garnering shower walls and kitchen splashbacks. A natural stone wall tile is easy to install and a clean-up. Factors like robustness, practicality, hardwearing, and hygiene make natural tiles for walls quite suitable for the modern lifestyle.
Natural stone tiles for wall decoration
Basically, the wall only tiles are likely to be smaller and made from ceramic. For getting something extra and exceptional from your wall tiles, you need to look at a natural gift, not an engineered product. That is why natural stone is extremely valued for its noticeably variable panache and toughness.
A variety of finish, shape, size, and color makes natural stone highly appreciated. The natural beauty of naturally-processed tiles never goes out of style as it simply keeps up with the latest trends. If you are considering a superb option for wall decoration with the surety of durability and practicality, stone wall tiles can give you an edge. With tile products, you also get an elegant and sophisticated appearance. When it comes to picking up tiles, every tile product has its own characters and features.
• Granite wall tiles amalgam elegance with rustic style
• Highly-polished limestone tiles generate a modern feel
• Marble tiles can produce a definitive, luxurious look
• Slate tiles create a more bucolic appearance
Chic stone wall tiles can give you an edge if you are searching for durable covering, value addition, natural beauty, uniqueness, low maintenance, climatic advantage, hygiene, heat conduction, and easy cleaning.
Wall tiles Vs floor tiles
Compare with rating factors
Natural stone tile products are famous for creating a sense of space. They make any space look bigger and better. Be it an interior area or exterior of your home, there is no dearth of natural tile products available in the form of granite, sandstone, quartzite, limestone, slate, and marble tiles. As far as the difference between wall tiles and floor tiles is concerned, wall tiles tend to be smaller than the floor tiles.
Tiles meant for the floor are usually bigger in size as they bear regular wear and tear from daily traffic. Wall stone tiles are softer than hard wall floor tiles. Tiles on a wall face no weight and wear and tear.
India possesses a wide spectrum of dimensional stones that include granite, marble, sandstone, limestone, slate, and quartzite, spread out all over the country. India is also amongst the largest producer of raw stone material and the sectors are quite developed and vibrant in the South, as well as in Rajasthan and Gujarat, with a dedicated resource of entrepreneurs. India also has an indigenous resource of machinery and tool manufacturers that cater well to the demands of this sector.
The Indian stone industry has evolved into the production and manufacturing of blocks, flooring slabs, structural slabs, calibrated – ready to fix tiles, monuments, tombstones, sculptures, artifacts, cobbles, cubes, curbs, pebbles, and landscape garden stones.
Bhandari marble group gives a personalized service delivered to your home by trained stone experts. Our exclusive stone studio of over 500 colors and finishes includes marble granite Natural stone, sandstone, Kota stone, cobbles, pebbles slate with trend stone experts have many years of experience in marble granite and Natural stone. We provide you unmatched quality with quantity and after-sales services.
WHAT FLOORING TRENDS TO EXPECT IN 2020:
Extensive research into our Customers, Architect's and Interior Designer's demands have helped us find out the most sought after designs for flooring:
Marble flooring is one of the primary elements that come in your mind while designing your home. If you are planning to buy marble flooring option for your design space here is the five of the top marble flooring looks that could perfectly suit your need and requirements while designing your home.
Marble flooring comes in vivid colors, patterns, quality, and versatile cost options as It can withstand all weather. You can install Marble flooring tiles of varying shades – black, gold, ivory, and beige.
There is a wide array of marble flooring tiles are available in stores, within color, finish, texture, and overall look. So you need to find out which marbles flooring will add to the beauty of your house.
White Marble Flooring:
There is nothing pretty much classier than the white marble floor. White marble offers a lavishness appeal to any space. It is one of the premium qualities of flooring materials in terms of looks and pricing. The best part about white marble flooring is that it can be styled and designed as per the desires and description.
It is prized for its high gloss, high polished finish, and pure white elegance that is hard to achieve with any other flooring material. It provides a smooth appearance and offers natural elegance. It has been used in many architectures, sculptures, and buildings for ancient times.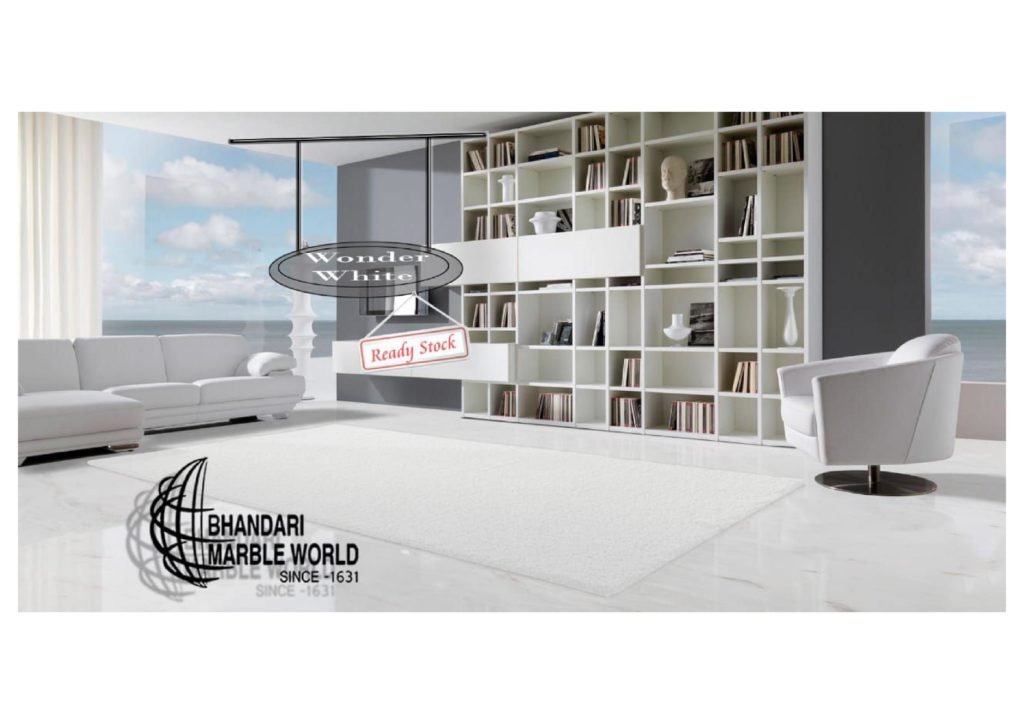 Italian Marble Flooring:
If you are planning to add a unique texture to your floor, then you can choose the Italian Marble flooring. Italian marble is the most popular marble all over the world for its shining, quality, and durability. Also, it is easily available in the domestic and international markets at a reasonable price.
Italian marble floor tiles designs are mastered with a polished finish with an authentic texture. Italian Marble comes in various ranges and shades such as black, gold, ivory, and beige.
You can buy these marble floor tiles in both glossy and matte finish. Italian Marble flooring is very easy to maintain but it requires little care. It perfectly matches with stylish textures and designs that suits with artistic feel and appearance of your space.
Glazed Marble Flooring:
One of the Most Popular Marble flooring tiles is Glazed or Polished marble flooring. This marble tile gives an intensive and polished shine to the floor. This Marble floor tile is a widely used flooring material due to its high durability and attractive look.
It helps to emphasize the flooring tile's value by making it look cleaner and clear. These kind of flooring tiles are easy to maintain and clean and gives a magnificent and timeless look to your home. If you want to give luxury ambiance to your home this marble flooring is an excellent choice.
Grey Cloud Marble Tile Flooring:
Grey marble floor tiles are durable tiles that come with a modern look that coordinate very beautifully with other natural marble and stone products. It is featured by its grey color tone in a dramatically raised texture. It can be used for indoor flooring which gives a sense of classiness and adds beauty to your home.
It has been verified its popularity due to its easy maintenance with simple care and ease of installation than other stones. It is extremely durable and resistant to burns scratches and chipping.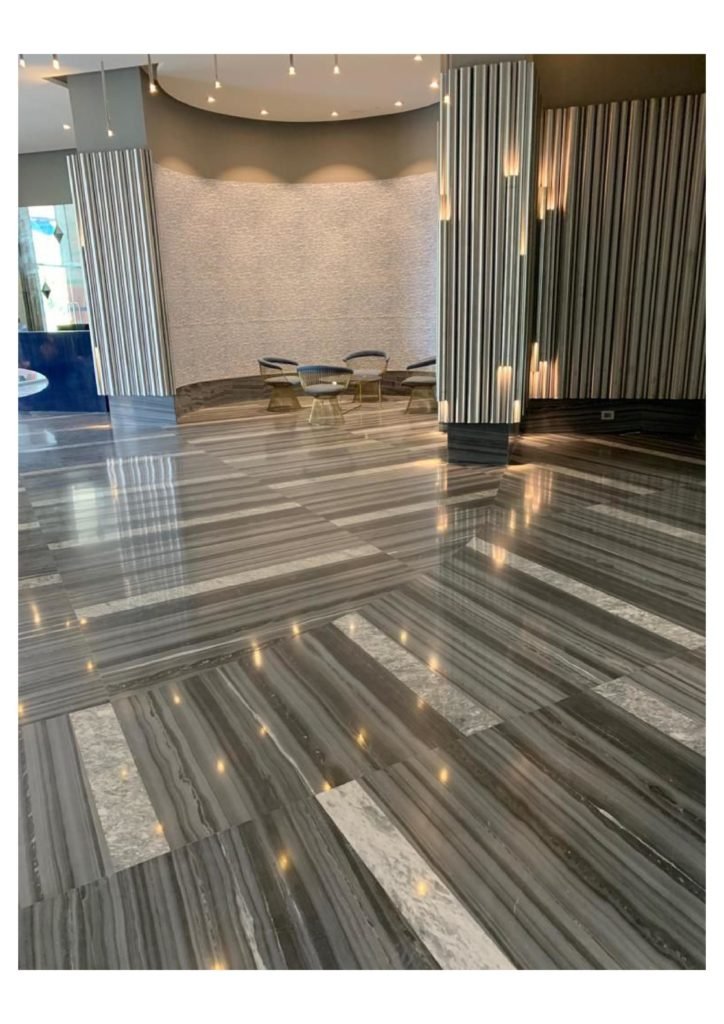 Colorful Marble Tile Flooring:
These tiles are versatile and durable and can be installed in any part of your indoor and outdoor flooring.
It comes in various finishes such as embossed, matte, glazed, and textured. It truly works in any room of the house. It is mostly used in kitchens and bathrooms as well as an outdoor area of the house. It is the most durable flooring option as it requires very little maintenance. It offers the glass-like shine when polished.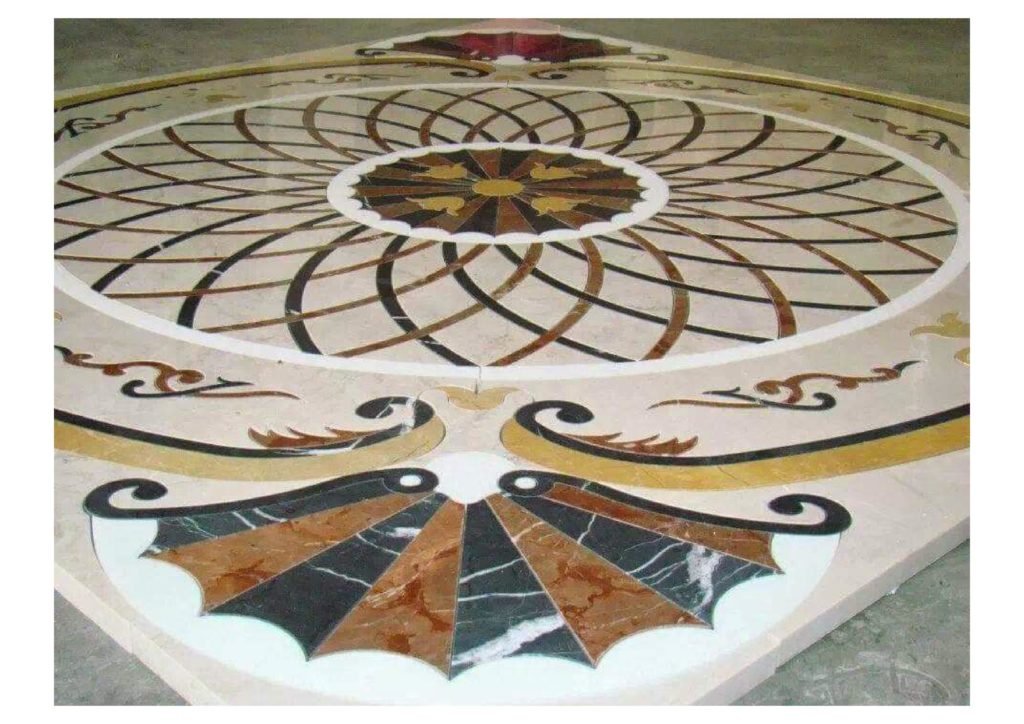 For personal assistance with your project, drop an email, or contact the team at Bhandari Marble Group– Your one-stop destination for all stone needs.
No matter your personal taste, there's a natural stone slabs and tiles material that will fit with your home's decor. Wood-look tile is very popular due to its easy maintenance, durability, and range of styles. It's now available in a variety of authentic colors, grains, finishes, and knots that will be able to match any tone that you're aiming for. Our extensive selection of porcelain, marble, granite, stone, and slate tile allows you to stretch your creativity to fit your individual space. Whether you want a rustic feel in your kitchen or a contemporary wall design in your entryway, our experienced associates at The Tile Shop are excellent resources for your next project.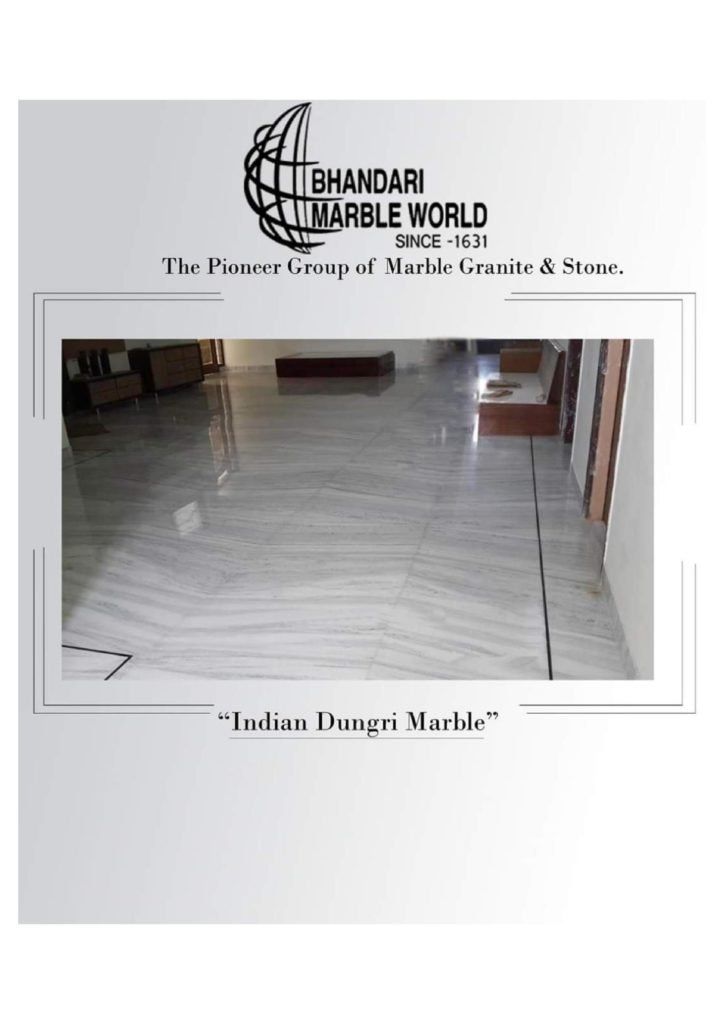 TILE IS GREAT BATHROOMS AND KITCHENS
The sheer versatility of tile makes it a stylish, logical fit for anywhere inside (or outside) your home. Installing fashionable tile designs on your dining or living room walls can work in tandem with your flooring to complete the room's look. Natural stone slabs and tiles are also a great option for your outdoor projects, offering a lasting design solution that comes in a wide variety of styles. You'll be able to give your home's exterior a look that's both beautiful and easy to use.
Natural Stone Trends To Look Out For In 2020
Natural stone is a very popular material used both outdoors and in the living spaces. Today, natural products such as granite, marble, or granite are at the forefront of natural stone trends in 2020. For example, you will see it in contemporary bathrooms and robust worktops in kitchens.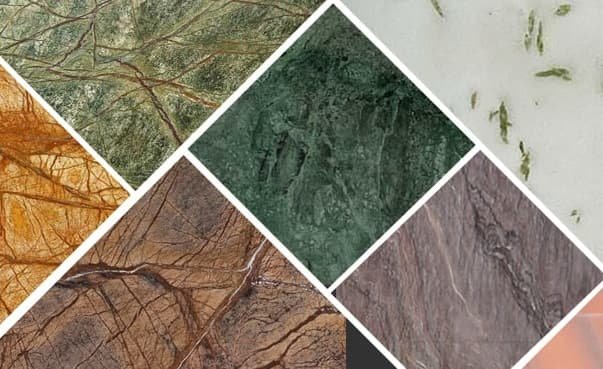 Elegance and functionality are usually the main rules of any design project. New decoration trends convey a return to nature. Stone textures will rise in popularity during 2020. Here you will find ideas that you can do with natural stone to decorate your home in the year 2020
Natural Stone Wall Cladding
Natural stone creates an inspiring atmosphere when you add in the home villa hotel hospital and project. The versatility of this material allows you to create a stunning look and rustic charm on the Project. A natural stone wall reflects a relaxing ambiance, perfect to rest after the daily hustle. It will adapt the style you prefer in your interior decoration. You can go with some different colors for designing your bedroom: brown, green, and beige. Natural stone offers a myriad of colors to match your decoration.
A Mix of Natural Stone
You are used to seeing granite countertops but it is not the only option for kitchens. You can also add some slabs of marble or quartzite for your backsplash areas to get more functionality and visual appeal. From rustic to contemporary spaces, you can play with different textures and materials for creating a unique look in your kitchen.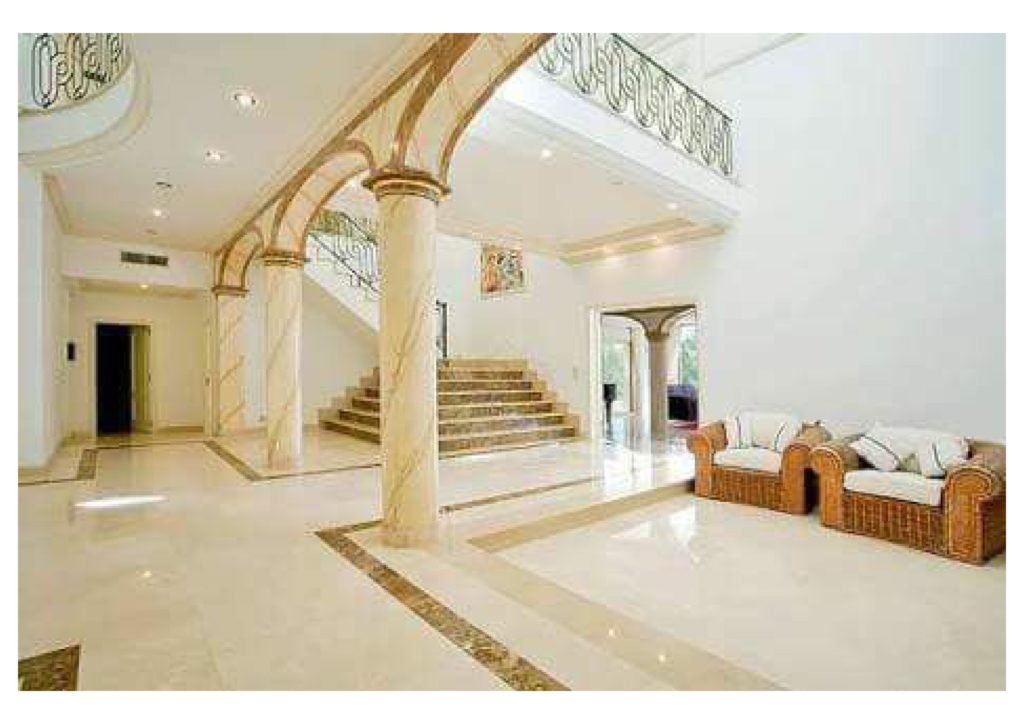 Black and White Design Trend
Classic designs never die because they work. Black and white will take over walls and floors. This decoration trend will be represented in stone because it adds depth and visual interest to any room. You can use this natural style into your home villa hotel hospital and project bathroom, your kitchen countertop, or your living-room using granites, marble, quartzite, gneiss, or limestone.
New Unique Trend
Designers are using natural stone in order to create beautiful and exotic pieces of art. Some homeowners will enjoy installing natural pieces on interior walls as pieces of art. Onyx manages to turn the most ordinary setting into a magical space in wall cabinets, bathroom countertops, staircases, bar backsplashes, or fireplaces. Combine these onyx surfaces with lighting, and you have a surprising focal point that accentuates the beauty of the natural stone.
Natural For Interior
Decoration trends will show an emphasis on natural materials for interior design. Nature will permeate every space of our home. Interior design cares about sustainability and craft works, in order to reconnect with the natural world. Natural stone, extracted directly from the outdoors, allows for a landscape design to easily emulate nature, often creating the most serene space.
Our inclination towards natural stones is a natural thing. We all love the natural beauty of organic rocks and using natural stone material in our home construction project is a way to bring it in our life. Marble, quartzite, granite, or travertine likes precious choice or limestone, sandstone, & slate-like standard preferences our exterior places where sheer sophistication and natural aesthetic with right trends.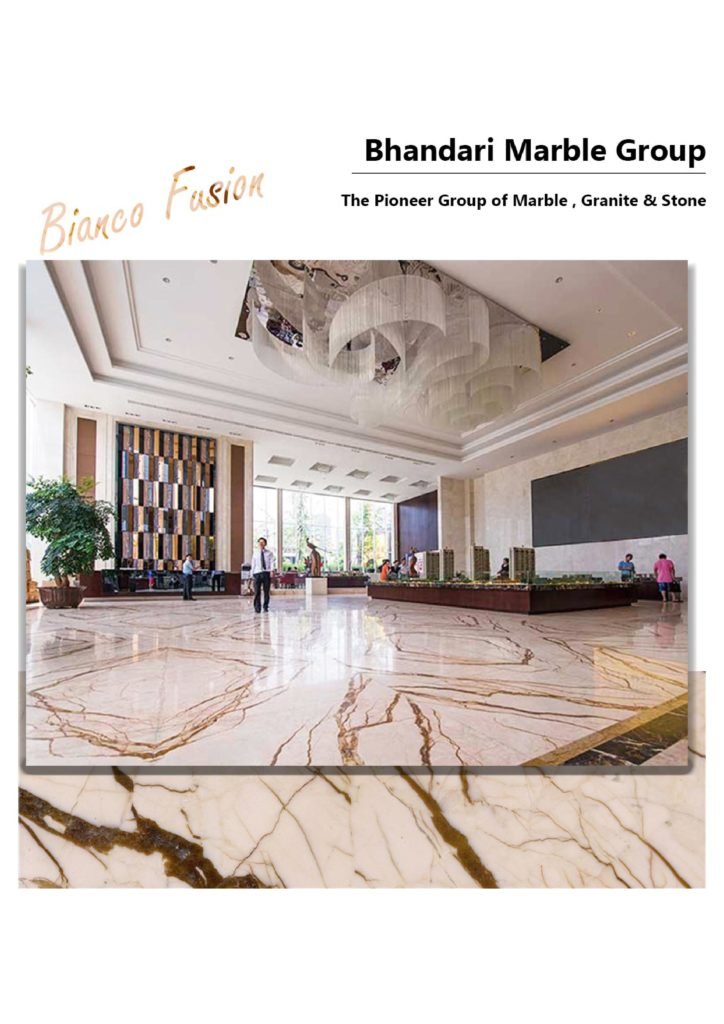 Natural Stone Pattern Trends in Wall Cladding
Exterior wall cladding with stone veneer is not a new thing for natural stone lovers. However, choosing the mix size of stones in rectangular to square shapes and embossing only small to mid-sized stone veneer is a new trend in designing.
Random embossing of a few stone tiles gives a distinct yet attractive pattern. A planter designed with stones and symmetrical stepping stones add rich design flavor in your exterior and decorate the landscape with an alienated signature of the statement.
Natural Stones
If you want to be a more classic look with embossed stone pattern in wall cladding, regular embossing of symmetrical stone veneers can grant it gracefully. Today stone designers select only one or two walls of your exterior and decorate it with embossed wall cladding instead of going for plain surfaces on the wall. Such design patterns are enhancing the overall aesthetic of your façade or exterior look, and become the cause of the increasing value of your property in the market.
Wall Cladding
We all are not lucky enough to have an individual home, and we have to live in a flat system or apartment housing. It is true in urban areas in particular. It makes our exterior squeezed up to one or two walls. Natural stone enthusiasts decorate the available space with pricy stone veneers crafted in artistic designs or patterns.
Natural Stone Veneer Trends in Exterior Wall Cladding
Grooved and Chiseled natural stone designs are getting popularity for exterior walls. On the ground floor and under the staircase it looks beautiful and creates a design statement by matching it with dark stones used in stair and water features. Lounge floor with a unique design pattern. Here, everything seems natural thanks to natural travertine stones. Be it floor, walls, windows, sittings, pillars, or planters, a signature of natural stone becomes apparent. Gravel-filled floor planters and wall planters sprinkled different shades and hues. Travertine stones make seating bench a matching design. Stone crafted window panels and stacked stones in pillars leave a striking impression.
Exterior Look with Luxurious Marble Stones
Marble is a luxury, and when used outside, it makes your home classy and expensive piece in the real-estate industry. Square sized stone slabs on the floor of your porch and patio are capable of mesmerizing your guests in the first place. Marble cubes used in the construction of columns and pillars create synergy with the whole design. Walls cladding with a square veneer of marble tiles represents a matching theme. Planters and stepping stones also follow the same pattern of design and make the façade more alluring.
Exterior Design
Stone mania is not a new thing. Natural stone lovers are ready to install expensive stones in their exterior spaces. Quartzite stones have used in the construction of the entire staircase. The same rocks go to make paving and give consistency in design. The bluish tone of stones matching with siding painted in blue hues and created a consistent theme of appearance. Wall cladding with rustic sandstone veneers creates a pleasant contrast in design. The classic design of wall cladding enhances the overall aesthetic of space and property itself.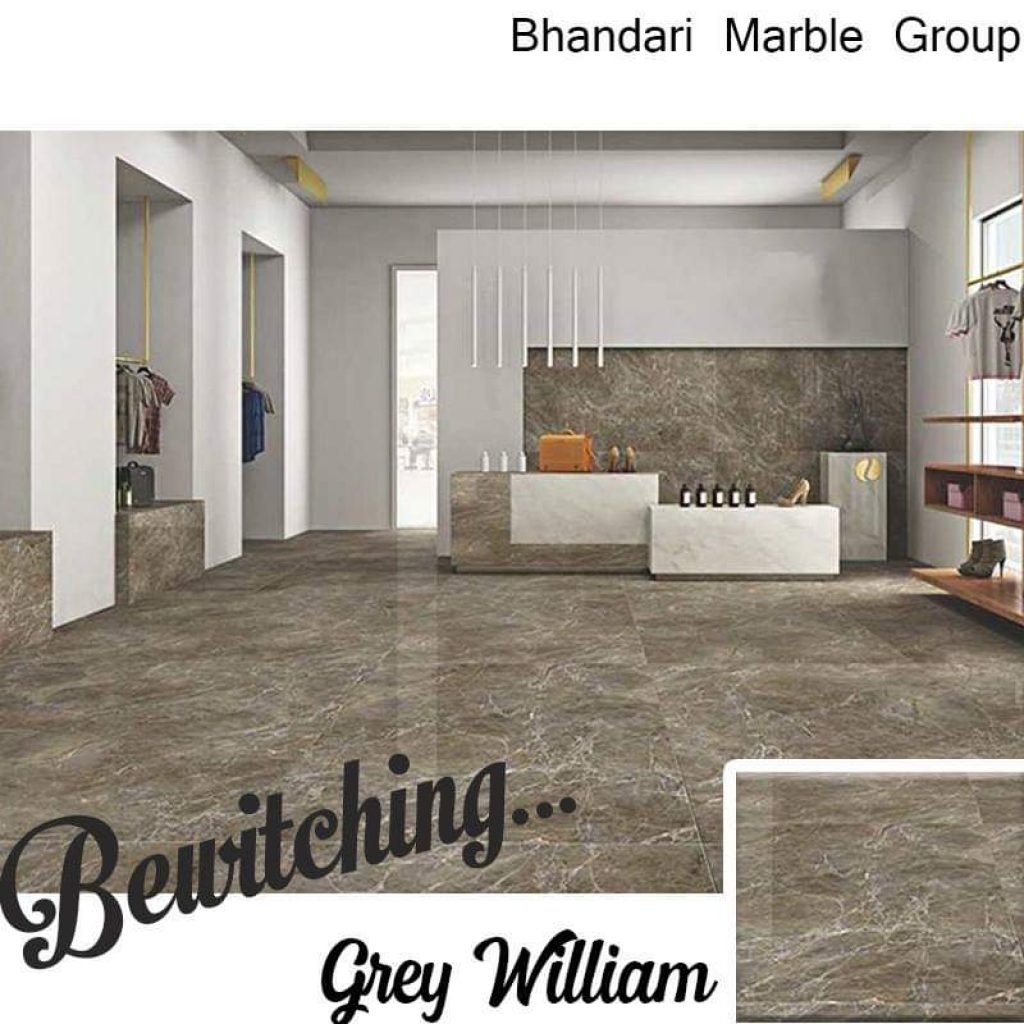 Granite on Countertops, Floors, & Walls of Outdoor Kitchen Design
Granite rocks are excellent candidates for exterior applications. Polished granite decorates your outdoor kitchen countertops and backsplashes. Honed or tumbled polished granite is the best choice for kitchen and outdoor paving like patio, porch, and pool decks.
If you match wall cladding of your exterior kitchen project with granite veneers, you might have ended up with a dazzling theme and outlook. The modern backyard and garden patios require outdoor kitchens with the latest equipment and appliances, so why not natural stones,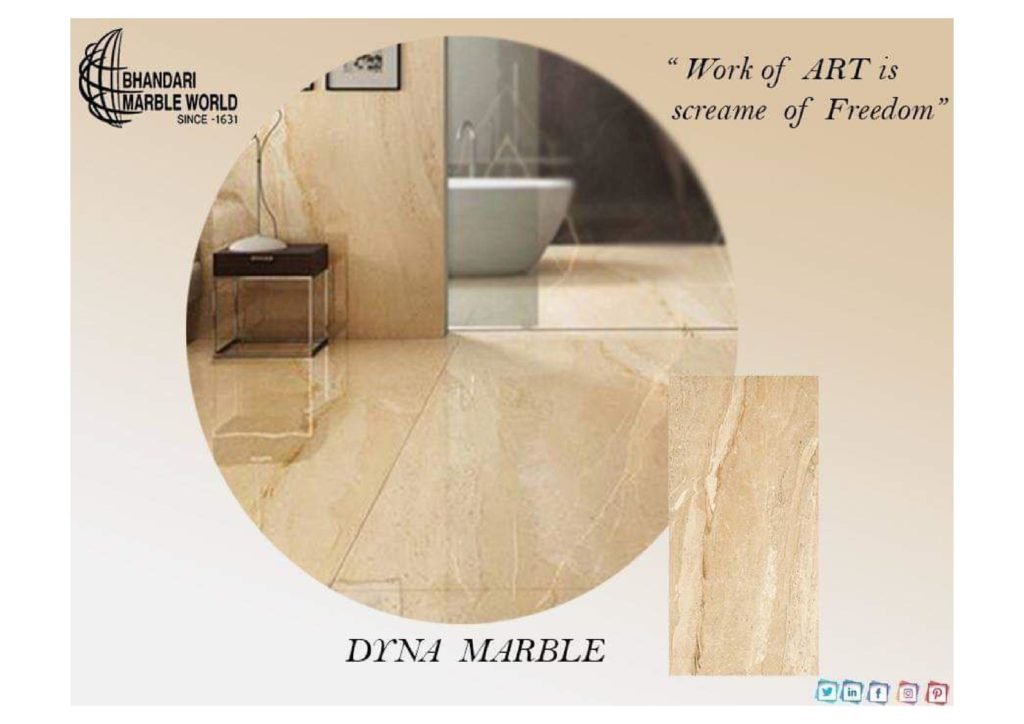 Moreover, granites are skid-free, stain-free, and weather-resistant material for exterior applications. You can find a variety of types of granite stones in different shapes, sizes, and patterns. Spectrums of colors are also available at BHANDARI MARBLE GROUP THE PIONEER GROUP OF MARBLE GRANITE AND NATURAL STONE to meet your outdoor natural stone needs.
Natural Stones for Exterior Applications
Mother Nature is a prominent artisan in itself. Have you ever looked at the design pattern on foliated and non-foliated marble stone surfaces, Look at marble countertops in an outdoor kitchen in a backyard patio it indeed impressed you with its stunning patterns, the spectrum of colors and large, engrossed veins and grains makes each piece unique in itself.
Honed polished marble stones are the ideal choice to face etching and staining issues. It is the way to go to combat rainy, snowy, and even hotter days. Spills and drops during your barbeque or celebration parties will not create an adrenaline rush if you have installed marble pavers with honed finishes. What you need is regular cleaning to retain its glory for years to come.
The entire chimney is making from stacked stones and slabs. Stone pavers in a pattern seem striking when matching with the whole theme of the patio. Seats and countertops with large stone slabs eliminate the needs of exclusive countertops.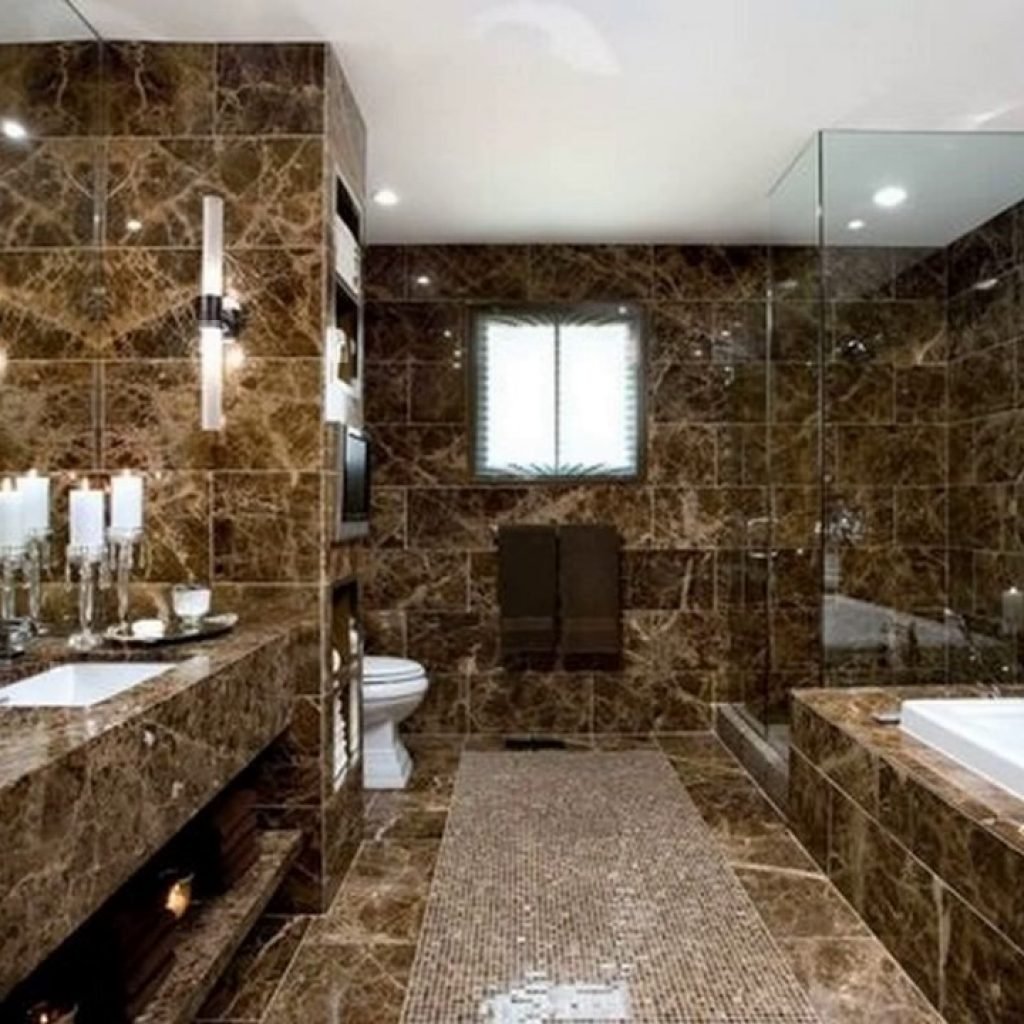 The use of marble design is not new, but it is definitely gaining more popularity this year. Marble has played a key role in architecture for centuries and is one of the favorite textures for creative's like professional interior designers, to homeowners. The smooth texture and classic design of marble have made it a huge inspiration in the fashion industry. There are many styles and designs which you may not even notice are instigated from marble designs.
Regardless of whatever building blocks and stones are in vogue, nothing is going to replace marble in the interior design and architecture. Similarly, marble inspired fashion trends have made a special place in the fashion world, and they're here to
Statuario marble is the latest trend you will love –
There's a naturally trend aspect of having Statuario marble flooring and Elevation. It just has this natural coolness to it. We can all agree that marble is nothing new. Ancient Greeks were pretty much fascinated by it and built majestic structures. The fact that modern designers are bringing marble is, however, quite fascinating. It's been around us for centuries, but now we're starting to see it being used as an inspiring texture.
Our goal with this guide is to give you the resources to start playing with this trend in your personal and client work. We will go over different aspects.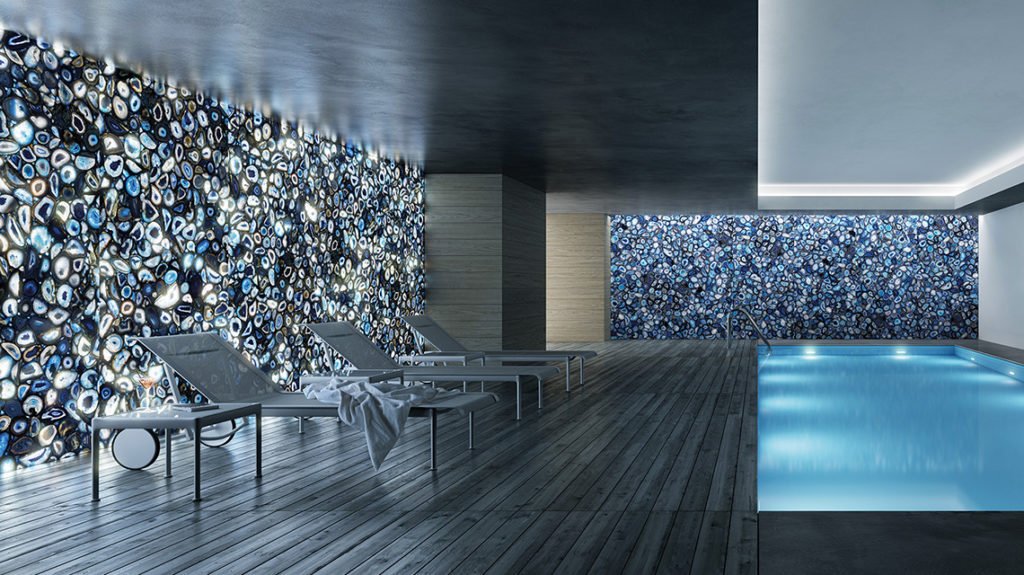 Marble Trends for 2020 – Whether you opt for a marble-topped side table or simply a small marble accessory, latest Trend:
Green marble typically has black, charcoal, white, or gray veins and looks appealing with white or off-white accent colors. Look for a brown, tan, white, or beige vein in the marble and choose a color that matches the vein.
White Marbles
White marble slabs are one of the best options for flooring material due to its beautiful and pure look. White marble is the most likely choice for homes as the white color adds elegance and creates serenity in the atmosphere.
Marble Has Been Around the Block
No pun intended. Marble is one of the most popular stones that exist in the world today. It's used to make fireplaces, countertops, walls, kitchen hoods, fountains, and a myriad of other different custom home features that people want and need all over the world. Because marble has been around the block, it has grown in popularity to be the primary stone that people use in their personal projects. Here's a brief history of marble and how it became one of the most popular stones that exist out there today.
Humble Beginnings
The first people that really used marble as a natural stone to build things out of where the ancient Greeks, who used it to construct masterpieces like the Parthenon with limestone involved in the construction as well. It was then used throughout history in certain monuments such as the Pisa Cathedral, the Taj Mahal, and the Lincoln Memorial. These are some of the most memorable monuments that exist in the world. Besides the beauty of the marble itself, it was used because it's reliable in construction to the point where it literally lasts for thousands of years.
The Marble Artisan
Because of certain pieces like Michelangelo's David, people realized how versatile marble can be in the creation of artistic pieces. When that happened, people started to want custom home marble pieces in their own homes, because of how beautiful they are, and how they basically last forever. Because of this, many people have dedicated their lives over the years to making artisan marble pieces, and it has been a business that has been thriving ever since. The way that history decided that it needed to have pieces that really lasted forever because Emperor and queens wanted to have their legacy remembered made it so they can be created and enjoyed in several different forms all over the world.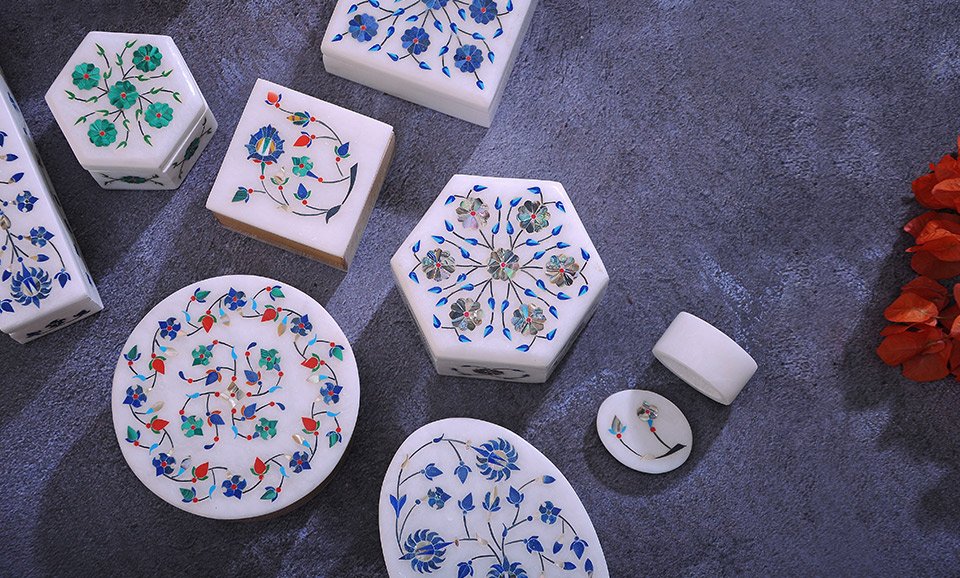 The Most Popular
Because marble is able to withstand extreme heat, it has come into its own as the lowest maintenance, highest beauty option for a kitchen countertop. Now used all over the world, people love how versatile marble is without detracting from the overall look of your kitchen. One of the best things about marble is that it can take bold colors in the room. Put marble next to a bold, red accent wall and the room will get completely tied together. That's why it's being incorporated more and more into the design world.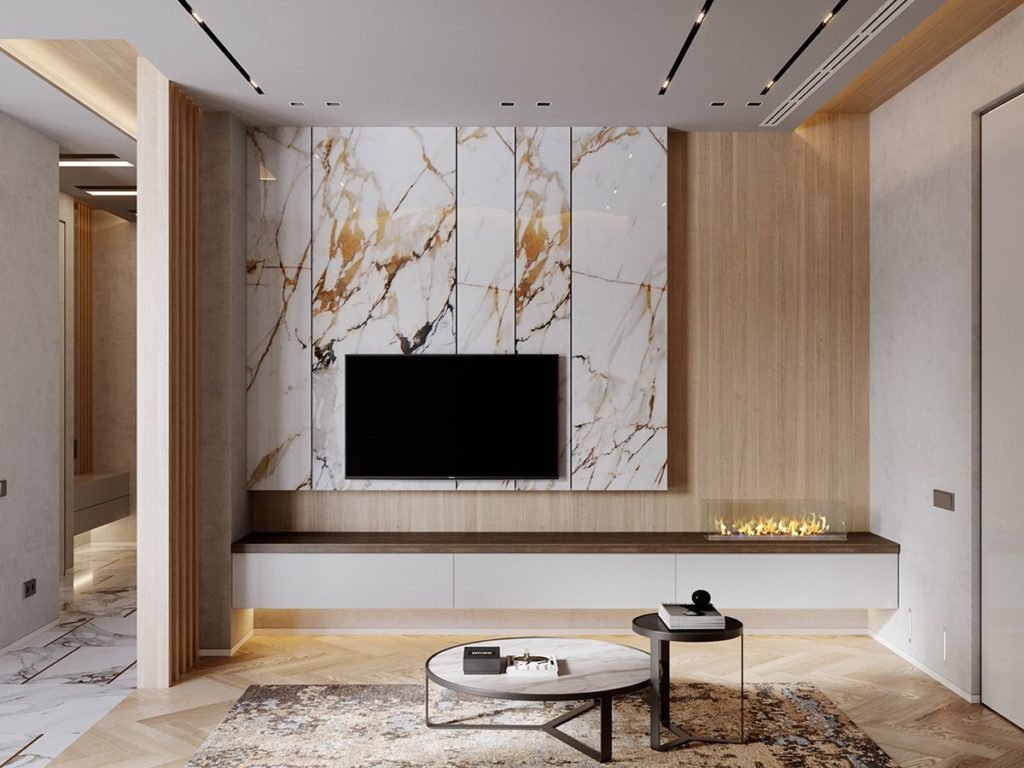 The Smart Choice
Marble is one of the best stones that you can make your piece out of. The truth of the matter is that marble is popular for a reason. The rulers of old were using marble because it's incredibly beautiful and it lasts forever. They wanted to be remembered. If you want a piece that you can remember, and that the people around you will love, you need to get a marble piece for your home. You get all of the creative input when it's made, the piece is going to look and function perfectly, and it's going to last forever. With marble, you get everything you could possibly need.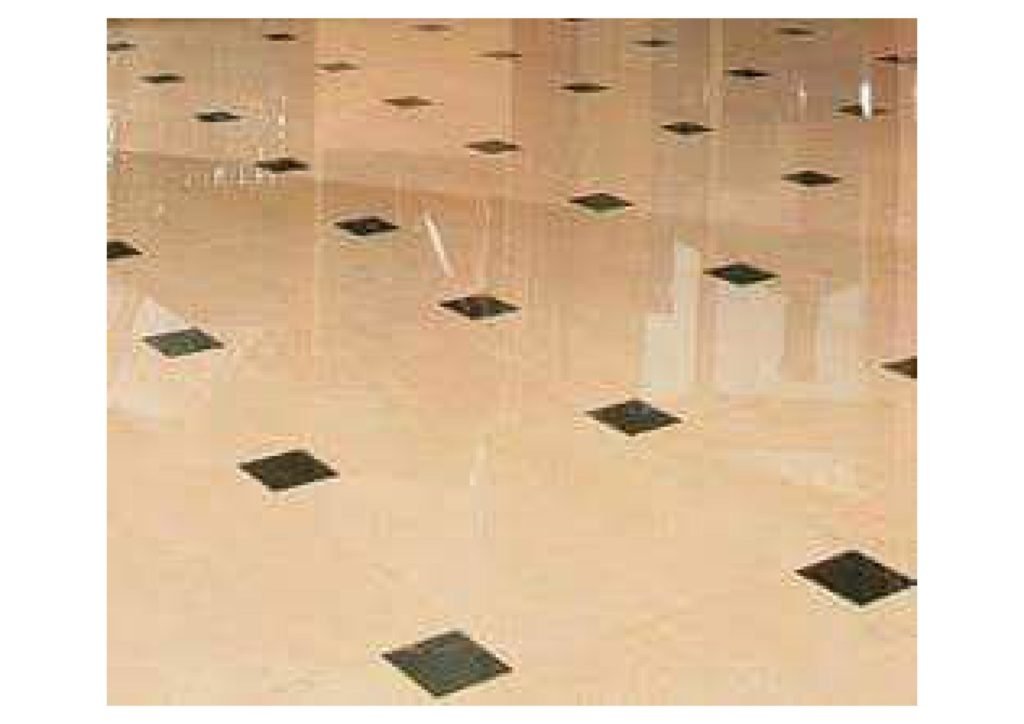 Marble is one of the most popular stones that exist in the world today. Because marble has been around the block, it has grown in popularity to being the primary stone that people use in their home villa hotel hospital and personal projects.
Marble will never go out of style in our books it's an absolute classic but Mr. Rahul says it's time to ditch the imitations. "While it is a timeless material, I feel like I've seen enough of everything being made from it, and so many cheap imitations," he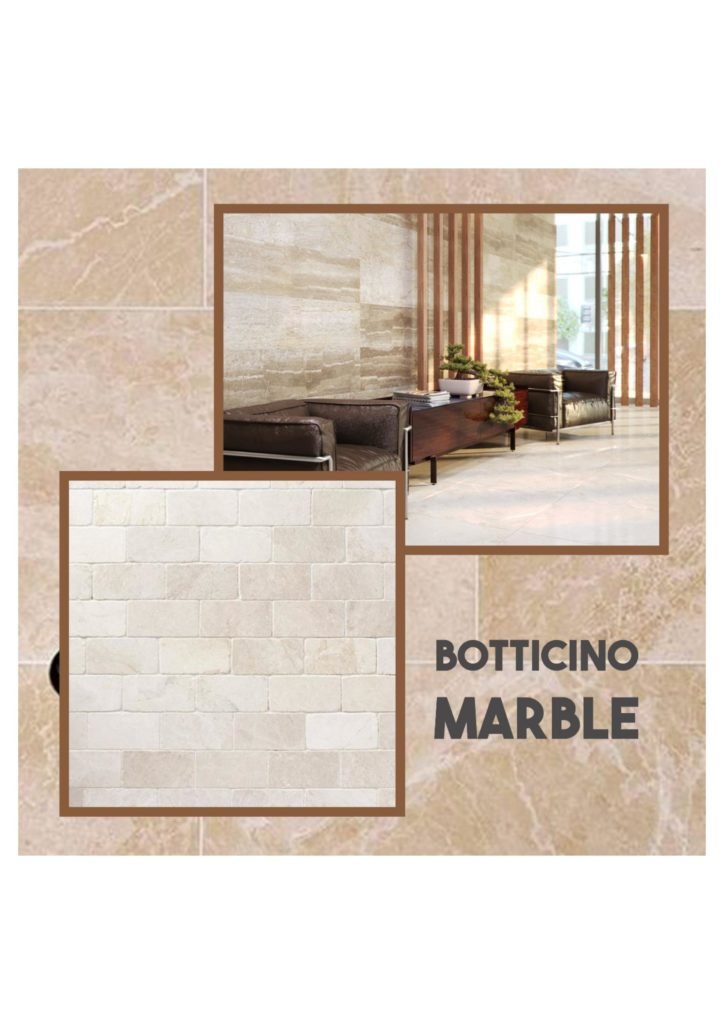 The latest stone design has become more and more contemporary and universal in appeal. For the stone lovers in the present time, you can find the same marble all around the World supply by us at the same time. In the latest trend of natural stone, it has been witnessed that the newest design has prevailed over the traditional model of the previous year. In the next section, we will discuss the latest trend in the marble trend for the year 2020 and what new we can expect in the coming time.
What is the latest trend In Marble, Granite and Natural Stone 2020
The latest urban marble design is mostly on the world trend. As the marble suppliers and dealers can make available any quality imported marble; therefore, the urban bias in the sculpture has shown consistency in design and pattern all over the world. Some of the marble patterns which is going to trend are as follows: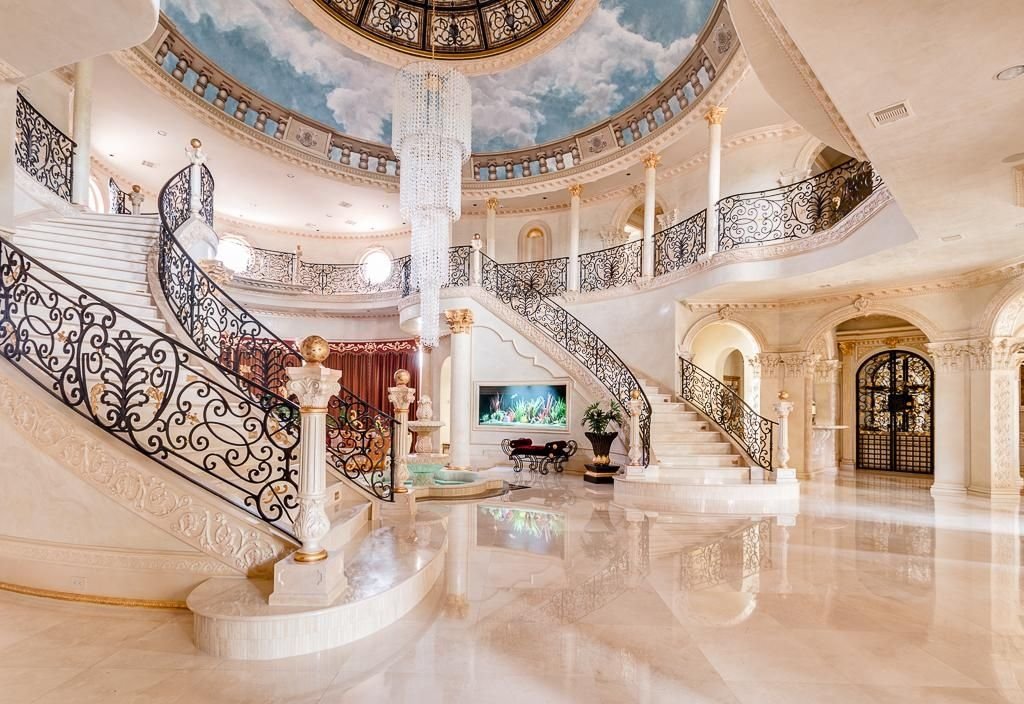 The modern and contemporary design will prevail: The year 2020 will be more about modern art rather than vintage prints. This trend will be reflected in marbles; also contemporary art will be reflected on the tiles. This consistency will be seen on the global level, where most of the preference will be given to modern and contemporary designs.
The architecturally clean architecture will prevail: When it comes to print and cut the clean print, the architecture will be the first choice. The project will also be less contrast and more of on the background. The block print will still be in demand, but its use will be more limited. We can see graphic design as print also in the modern prints style.
More textured fabric with less design will prevail: As mention earlier, less design will be more in demand. Therefore fabrics with less design and more materials will prevail. Here durability and longevity will be the most critical factors.
The more relaxed and sober color will be in trend: As the trend is more towards sober and White so the same will prevail in the case of marbles also. There will be dry and direct prints in demand. Veins will prevail in marble design, but they will not be in contrast but somewhere more in background.
White and Cream will preferable in color: When it comes to flooring, White and Cream will be more in demand, and the same will be in the case of the carpet floor. White & Cream will show a kind of trend in the year 2020.
The price will depend more on on-demand: When it comes to price, the marbles more in demand will see a boost in pay. Many other factors also needed to be considered. Like imported marbles will be on a higher side while the local marbles price will more of depends upon the demand of the product.
How this trend is helpful for your constructions
You could select the marbles with better design at a reasonable cost. Prevailing of sober and straightforward design will help you to shift your focus towards durability and longevity more. The uniqueness of your stone will prevail, and the same will continue to rule over the years. This trend will be helpful to you with the following factors-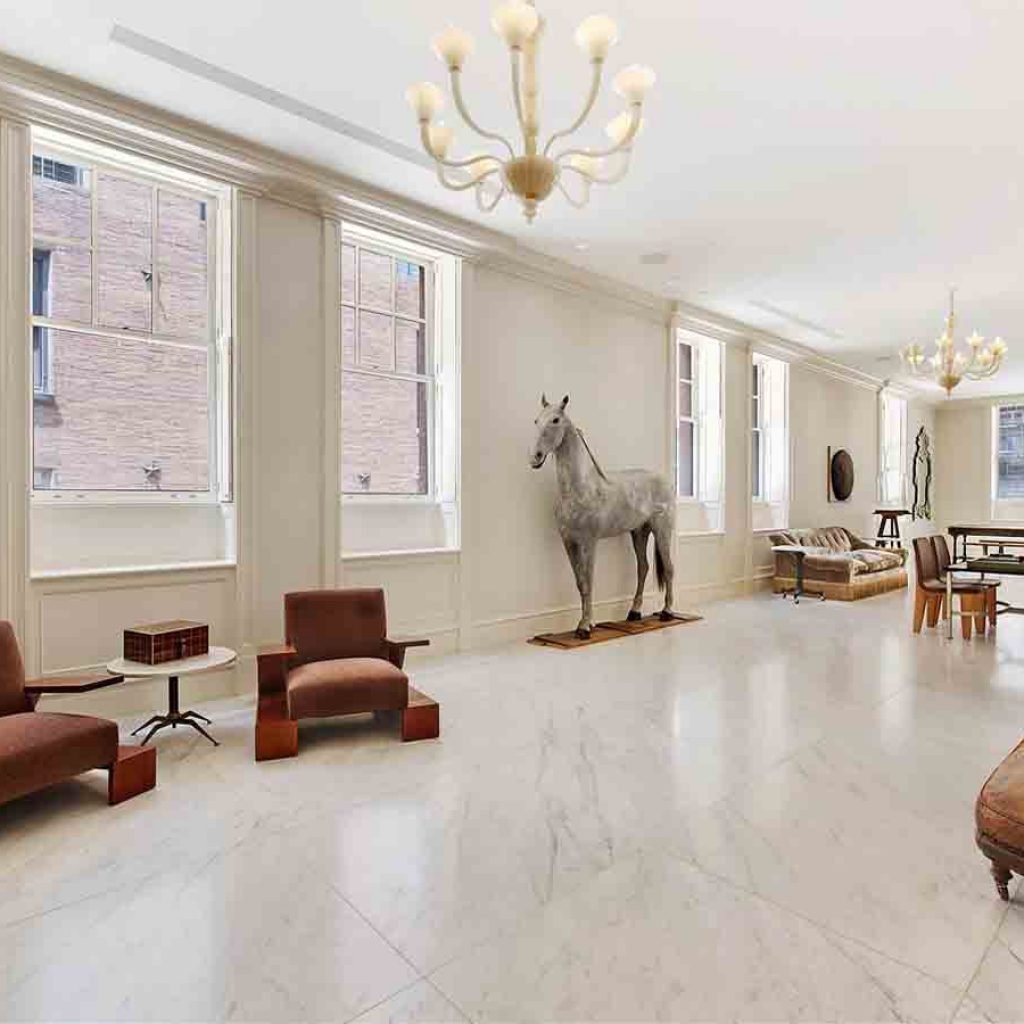 Said, Mr. Rahul
Your interior could be floored with a sober and straightforward timeless look. Can state your style with evergreen marble design. The durability of the material will not be compromised at any stage as this marble trend will prevail more for its strength and less for its design. The sustainability of material will also be at utmost, and the same will prevail throughout the year.
There will be an easy fixture for marble, and the same will be easy to install. The more relaxed and sober color will be in trend: As the trend is more towards sober and straightforward so the same will prevail in the case of marbles also. There will be dry and direct prints in demand. Veins will prevail in marble design, but they will not be in contrast but somewhere more in background.
Rahul and his design team gave careful thought to creating a Cozy and Charming design. "We had to ask ourselves, 'How to do us the application of marble?' The typical usage of marble is for flooring and walls which are very two dimensional. We wanted to change the world's mindset for stone so that it is long-lasting.
Rahul notes that the team also questioned which marble to use and to 90 degrees to 360 degrees. "Since the technology is new, we had to experiment to see which stones would suit the building best. We soon realized that Indian marble & Italian marble seemed to be pliable enough to create beautiful pieces. We have also been working very closely with BHANDARI MARBLE GROUP INDIA RAJASTHAN KISHANGARH Statuario marble & Makrana white marble for a few large projects and are experienced with it. This is the biggest marble piece we have done so far."
Rahul chose the stone because it is renowned for being extremely dense and beautiful in terms of veining. "It is one of the least Natural stones you could use for any stone application," he said.
The new patented technology was created in order to the stone industry. "As we all know, the stone is bold and beautiful" Rahul said. "I sought to change this concept. I started by developing the technology to slice marble as thin as 1mm thick. This would make marble lighter, but more fragile. I then reinforced the marble with many backing options, such as honeycomb or glass to reduce its fragility. But marble would still be rigid after all this; hence I spent 25 years studying the technical details to be able to figure out how to use marble."
BHANDARI MARBLE GROUP INDIA RAJASTHAN KISHANGARH
Fabrication and installation
The first step in realizing the design was to build a steel structure for the Tom, which would serve as a mold onto which the 16 mm-thick bent marble would be laminated. "In parallel with the creation of the structure, we bent and laminated marble on parts of the structure that were finished," explained Rahul. "We completed the entire Marble Stone in our factory in India Rajasthan Kishangarh, so we had to cut it into pieces to fit into a 20-foot container for shipping. It took us about eight containers to ship everything in, and we sent a team to install it over a period of two months. Tom was the biggest bended piece we've done so far, so it really tested our teamwork and workmanship to fulfill the deadline."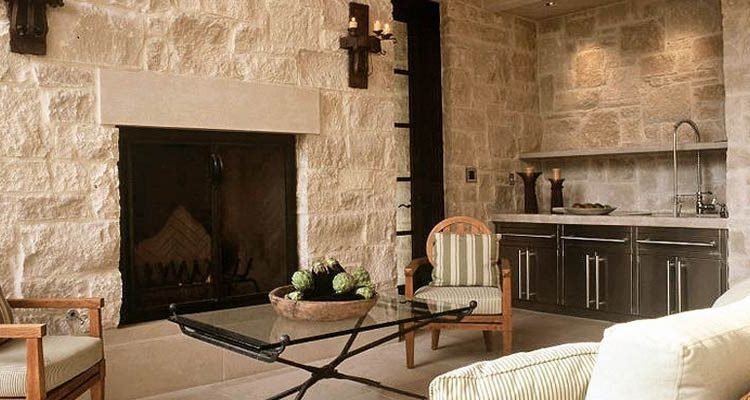 BHANDARI MARBLE GROUP INDIA RAJASTHAN KISHANGARH
The innovator's inspiration became a reality in his desire to maximize the marble used while reducing stone waste. Normally, stone fabricators use an entire block of stone to create pieces, but with this technology we only need to use a few slabs of marble to do the same thing," said Rahul "The material is cut thinner standard 16 mm and is more flexible in application."
Add by Marble, Granite and Natural stone expert and export team of BHANDARI MARBLE GROUP INDIA RAJASTHAN KISHANGARH
SCHEDULE YOUR DESIGN CONSULTATION BOOK ONLINE FROM BHANDARI MARBLE GROUP
2020 Natural Stone Slabs and Tiles