INDIA'S TOP AND WORLD'S BEST MARBLE, GRANITE AND STONE COMPANY
The most precious and expensive marble, granites, and natural stones in the world
Natural stone is a sublime material. When it transpires in its most precious forms it becomes a true icon of excellence and exclusive luxury. Allowing yourself a journey through the most precious marbles, granites and natural stones in the world means being enchanted by unexpected colors, games of light and shadows, veins that seem to be constantly moving and interweave, come together, move on the surface like waves of water. Beautiful and tireless. Your journey begins here: from the White Statuario marble of Carrara.
The White Statuario marble of Carrara is one of the most precious marbles in the world. Few materials, in fact, can compete with its transparent sheen and its incredibly compact structure. Among the main types of this material is the White Statuario Veneto Marble, which has veins in shades of grey of various sizes, and the White Statuario Extra Marble on which the veins are extremely thin and not very visible. Both these qualities are very valuable, even if the second one is truly a unique example of aesthetic perfection and grandeur. Many Italian artists from all times have created real masterpieces with the Statuario: think for example of the and to without forgetting Michelangelo's David, entirely carved in a single block. Today, this material is used to express luxury and magnificence especially for roofing and furnishing elements such as fireplaces, sculptures, and special design creations. Calcutta is one of the most precious and appreciated Italian marbles, above all for prestigious projects and extremely refined furnishing elements. Extracted from the Carrara quarries, this marble has been used since the Renaissance in the most exclusive projects for its delicate magnificence and for the ability to transmit with extreme elegance the most refined aesthetic luxury. The base of the Calcutta marble is crystalline white. Depending on the color of the veins, however, we can have various types: the Calcutta is superb in shades of mint green without forgetting the Calacautta Crema in shades of light beige tending to ivory. Unique, sought-after, and splendid in its enigmatic transparencies and in the brilliance of its surface is then the Calacautta Oro that gives the elegant veins in yellow-gold that literally 'shine' on the white surface of the base.
The Sicilian is mined from the quarries of the mountains of, in the province of Trapani. Its color is unpredictable and alternates various colors ranging from dark red to yellow, with rare white intrusions. The softness of the colors gives a wonderful feeling of warmth and comfort and that is why the onyx is mainly used for luxury upholstery and interior decorations. Among the most expensive stones in the world. French marble with important design, has a multicolored gravelly structure in shades of intense yellow and green, up to pink. This is a very precious marble and has always been used for important achievements such as the decorations of the Palace of Versailles and the interiors of famous historic buildings throughout Europe. Its dynamic polychrome is a true piece of furniture and is transposed with fascination in both traditional and modern settings.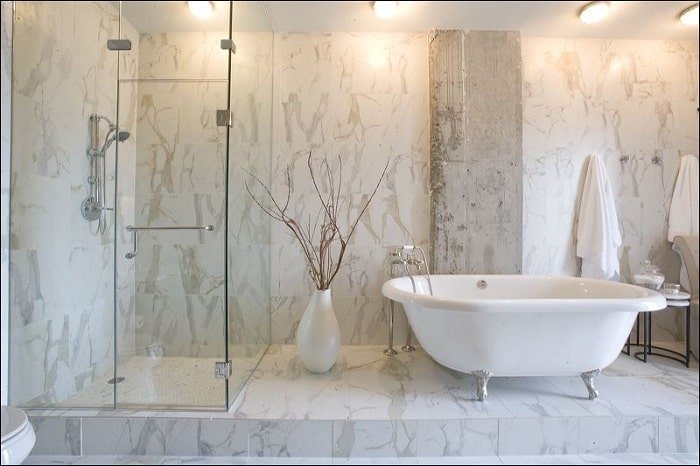 The White Thassos marble is a particularly precious material that comes from Greece. Its value is to have a very fine grain, which gives it a particular crystalline touch, and an absolute white background that has neither veins nor intrusions. The slabs are usually small and carefully selected according to their more candid color. Given the intrinsical beauty of the material, the most suitable processing is the polishing that makes it incredibly bright and suitable for enhancing any type of construction. Usually, White Thassos marble is used for interiors, decorative objects, and luxury coverings.
Elegance: This is the most correct and exhaustive definition to describe this marvelous marble that comes from Belgium and that offers an intense black background on which a slight bright white dotting stands out. This detail gives the material an original and unconventional appearance, making it perfect in any declination dedicated both to interior design – such as stairs, floors, and countertops – and for the preparation of outdoors. As for the finishes, the polishing is the most recommended treatment since it is particularly suitable to emphasize the aesthetic qualities of this most exclusive natural stone of its kind.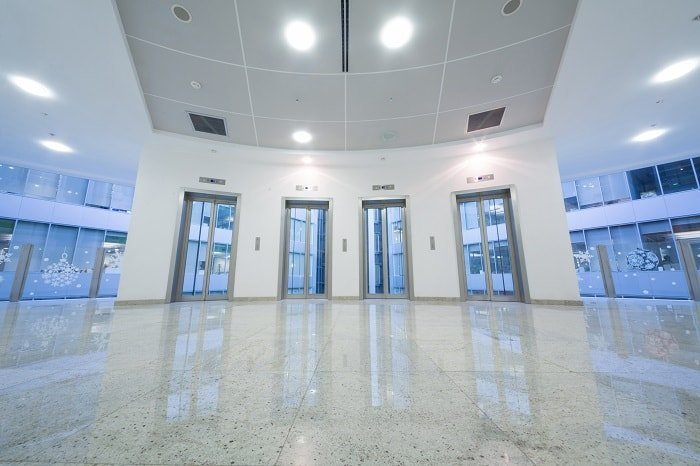 A very precious marble, starting from the few quarries in the province of La Special that extract it and then continue with the difficulties related to the protection of the local landscape that requires a particularly complicated extraction. The Black Italian Portaro is a beautiful marble, characterized by an intense and brilliant black with golden veins alternating with whitish areas of variable dimensions. In its palette, there are eight variations ranging from yellow veins for its 'large stain' to those 'fine stain' up to the Black and White of La Special where the white spot is predominant on the grey-black background.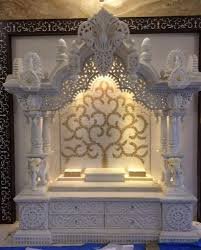 Looking at a slab of Amazonite, a very precious granite from Brazil, it seems like you are in front of a contemporary work of art: its incredibly moving structure, in fact, creates unexpected suggestions that come to life through the thousand tones of emerald and blue. The Amazonite has the power to enchant those who stop to observe it and its value reinforces the magic. In luxury interior design, this material is mainly used as a coating with an open-book stain finish in small spaces, niches in showers, in particular, to reinforce the en plan air effect. Not being resistant to frost, the Amazonite is unlikely to be used for outdoor installations.
Extraordinary rare and precious stone: the blue Sodalite is an intense material that amazes with its variegated colors that range from sky blue to cobalt to reach the shimmering shades of lapis lazuli. Beautiful and very precious are also its blocks of uniform color, devoid of stains or veins, which give a disruptive perfection as magically wrapped in an incredible depth of color. This natural stone has established itself in the design of luxury environments where it has been chosen for interior cladding and highly decorative elements such as fireplaces, niches, and columns. Thanks to its particularly relaxing color, the Blue Sodalite is also very sought after for the creation of wet areas such as baths, spas, and swimming pools.
ONYX MARBLE
Onyx is a banded stone not unlike agate. It was formed from limestone so it is a soft stone. The color variation comes from the dissolving and redepositing of the limestone. Colors of this strikingly luminescent stone vary from white to black and every color in between. The appearance and color of onyx change with the variations in light. This makes it an exciting building material. Onyx floor tiles grace bathrooms, kitchens, and foyers adding an air of opulence to your home. Because of their extreme color variations, onyx can be used to create a focal point such as a bar or fireplace. Onyx as a choice for building stones must be made carefully. While its color variation is much like marble, this substance is not nearly as hard as marble. Thus it must be handled and cut with care.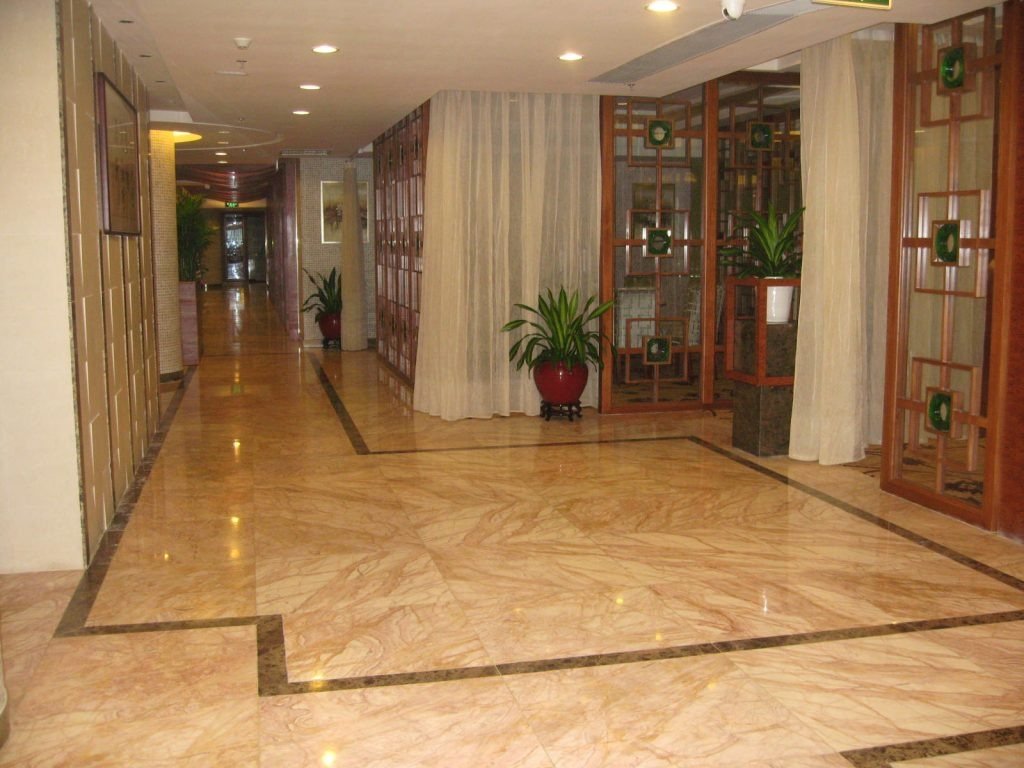 SEMI-PRECIOUS MARBLE
Any gemstones that are not a diamond, ruby, emerald, or sapphire is a semi-precious gemstone. Calling a gemstone semi-precious does not mean it is less valuable than precious gemstones. Semi-precious gemstones are just usually more abundant. The value given to semi-precious gemstones depends largely on color, availability, and quality. Because these gemstones typically have more sources, they are a good choice for larger, clean-eye stones and come in a rainbow of colors. Some semi-precious gemstones are not stones at all but are made of organic material like amber, coral, and pearl. This guide will reveal details about some of the most popular semi-precious gemstones – garnet, peridot, amethyst, citrine, blue topaz, and turquoise. For information on the only semi-precious gemstone that comes from an organism, take a look at the pearl buying guide.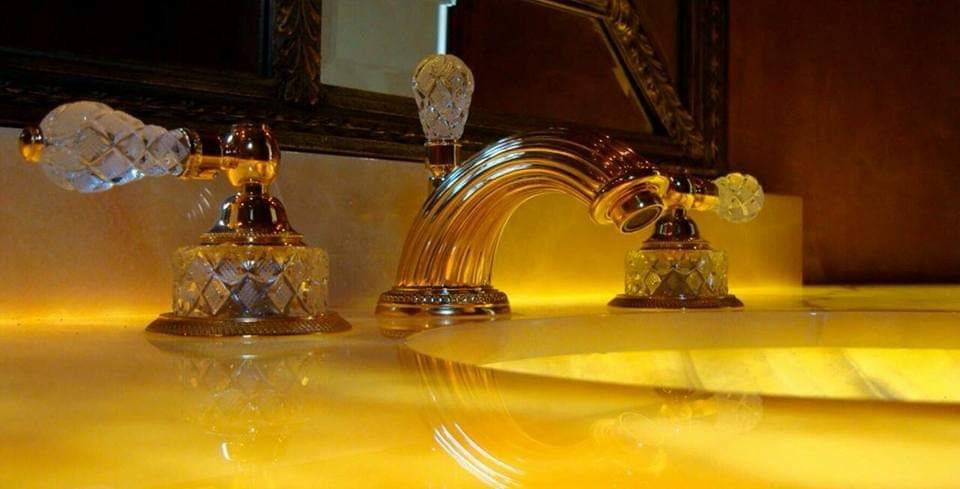 Onyx marble at best price
Onyx marble is soft, opulent, and almost fragile in nature. Onyx tile is truly a premium flooring, elevation, decoration, countertops, and surface material. Onyx marble requires some care, but with a little maintenance, you can keep them looking brand new for years. If you are looking for something distinctive, consider onyx marble for your flooring, elevation, Decoration, countertops, and surfaces Natural stone. Onyx Marble is available in various colors, textures, and sizes. Onyx marble is extensively used for floorings, wall claddings, borders and designs, handicraft items, and more. Onyx marble has a natural and beautiful white color with different variations being stricken with a multi, tinge of golds and greys.
Agate marble
Agate marble best price
Agate is a colored variety of marble that was hand-ground into marble. Agate marble was a favorite of many Architects, Interior Designers, Engineers, Hoteliers, and homeowners especially. This made it easier to knock an opponent's marble out of the ring. Hand-cut Agates.
Amathist marble
Amathist marble best price
Precious marble, Onyx marble, Agate marble, Amathist marble are Unique products in a class of their own, individually hand-made and enriched within the category of natural gems. The extraordinary colors and incredible designs of the mineral world add quality and appeal to this semi-precious marble. Exceptional objects that create a new conception of luxury and breathe life into an idea of beauty which is always different, and which derives its power from Mother Earth.
Semi-precious marble
Semi-precious marble best price
Top Gems Used For Semi-Precious marble
We are a lot of gems marble makers use for semi-precious stones for marble, but, as it turns out, some are more popular than others. Is it just the look? Do people buy semi-precious stones marble? We have prepared a list of the most popular gems used for semi-precious stones marble & precious marble and we can't wait to share it with you.
Rose quartz
We know what you are thinking. Rose gold is the latest marble tiles craze so maybe everything rose just became popular. But, actually, rose quartz has always been a favorite for semi-precious stones marble. Besides its unique pale pink color, rose quartz is also very romantic. People know it as the gemstone of innocence and love.
Garnet
The birthstone is not only one of the oldest gemstones discovered by humans, but also one of the most popular ones. Its deep red color that resembles the ruby and its amazing durability along with its symbolists make it one of the top choices today for semi-precious stones marble. Yes, in case you were wondering, it symbolizes a commitment to love so it would be a wonderful idea for an elevation and countertop and tabletop as well.
Amethyst
Once upon a time, amethysts were the gems of kings and queens. Of course, at some point, they discovered diamonds and amethysts lots their place among the royalties' favorites. Nevertheless, they are still very popular today for their unique violet color and their connection with spirituality and mindfulness. As an extra reason to love amethyst semi-precious stones marble, this gem is incredibility durable.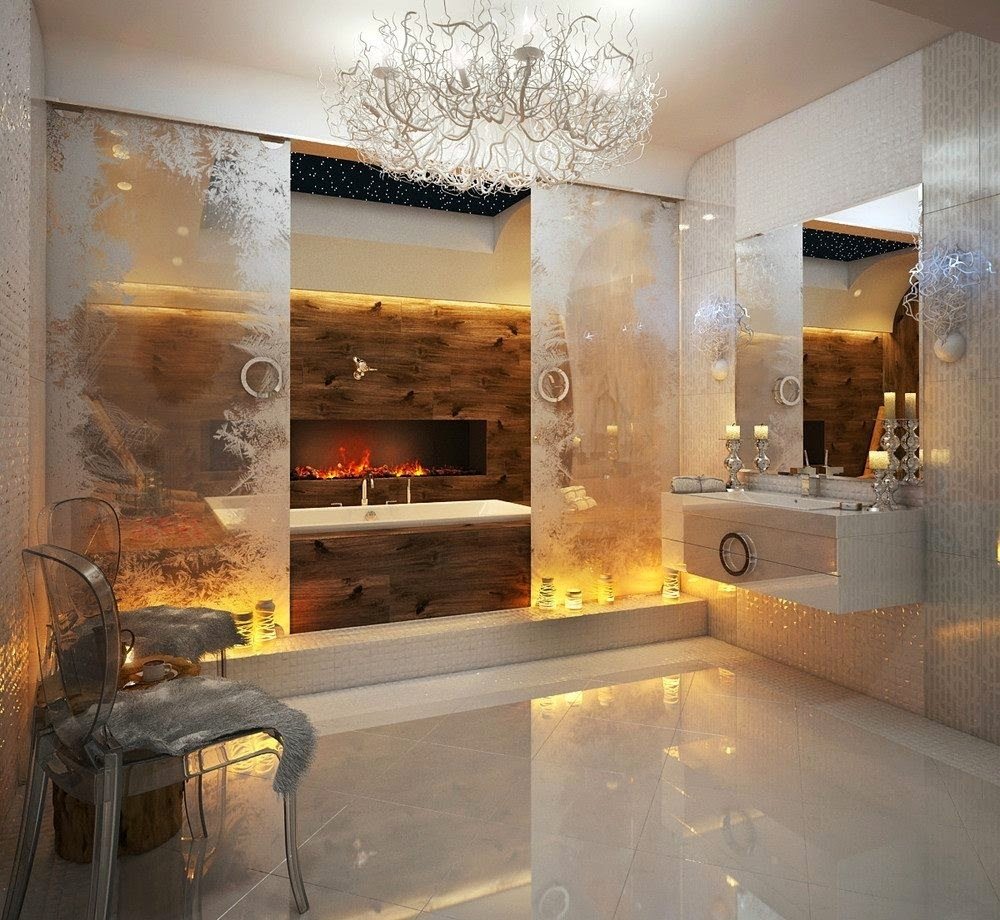 Onyx
With a mesmerizing deep color and a sleek look, the onyx is one of the most popular stones for semi-precious stones marble today. Ancient Egyptians worshiped it and believed it had magical properties. We are not so sure about magic, but what we can say is that an onyx piece of marble tiles will greatly upgrade your look.
Turquoise
Even though this gemstone is pretty fragile, it is still one of the favorites for its unique color. More and more celebrities have started to use turquoise on the Red Carpet in statement marble and they look gorgeous. Turquoise gemstones are ideal for summer marble, as well as formal semi-precious stones marble. And, if you believe in the metaphysical properties of gemstones, some people think that turquoise gems have healing and calming properties.
Citrine
Its name comes from the French word citron and it means lemon. However, this beautiful gemstone has a rather vivid orange color and a unique sparkle. Marble makers use citrine in many semi-precious stones flooring elevation decoration and countertops, tabletops, etc. designs as a supporting gem. Some people believe this stone has invigorating properties, much like a cup of coffee.
Aquamarine
This deep blue gemstone comes from the same family as emeralds, but it is not as rare. Nevertheless, it has a powerful luster and an elegant color that make it one of the most coveted gemstones for semi-precious stones marble. Either on its own or as a supporting stone, aquamarine looks and feels very elegant. And if you want to reduce your stress and anxiety, many people believe an aquamarine stone can help you. Of course, rather than magic, it could be related to its relaxing blue color.
Jade
An important gem for Chinese mythology, jade is one of the best gemstones for semi-precious stones marble. People have used it for many years now, but particularly now jade has seen an unprecedented increase in popularity. Those who love myths and legends call jade the money-brining stone marble because they believe it brings fortune and good luck to the wearer.
Opal
Opals have this unique property of reflecting light in such a way that they change their color. They feature rainbow-like inclusions in the light and simply look gorgeous on any semi-precious stones marble design. The rarest form of opal is the black one, but it is also quite pricey.
Moonstone
There are many legends surrounding this mysterious gemstone marble that looks as if it has its own inner light. And ever since celebrities have started using moonstone for engagement for flooring, elevation, decoration, countertops, and tabletops it has seen a great spark in popularity. Semi-precious stone marble featuring moonstones is elegant, subtle, and has a unique luster. After all, the moonstone is the only gem that has the ability to emit its own glow rather than reflect the light. If you want to have your own moonstone piece of marble tiles.
Backlit marble
Backlit marble best price
Backlit stone marble has a striking depth of character all its own, however, some backlit stone marble can look particularly striking when backlit. Adding a light source from behind can completely transform the look, adding a real wow factor to projects including flooring, elevation, decoration, countertops, wall claddings, backsplashes, wall features, room dividers, countertops, fireplace surrounds, vanity tops, tables, murals, decorative furniture, wall coverings, etc.
Honey Onyx
Backlit Onyx.
When milled to only a few millimeters in thickness and backlit, surfaces such as onyx, marble, and Crystalline Stone become dazzlingly translucent. The light helps to create an intriguing array of colors and patterns, highlighting the natural hues and unique characteristics that Mother Nature.
Aquamarine Gems Crystalline Stone marble
In our factory outlet marble stone studio, we have several backlit Crystalline Stone slabs on display, such as Aquamarine Gems shown above. Crystalline Stone is a remarkably durable and colorful material that can look incredibly luxurious and breathtaking used with light. Rays filter through and dance off of the crystal-like structures inside. The Gems collection, in particular, shines and glimmers, resembling genuine gemstones such as rubies, diamonds, aquamarines, and emeralds. Onyx is another beautiful natural stone that offers exotic translucence. With natural light, it has a distinctive, almost effervescent look. But when a backlighting source is introduced, the colors appear warmer and even more vibrant.
Crystalline Onyx
Backlit looks are popular among engineers architects, interior designers, hoteliers, and homeowners alike, who are looking to make a dramatic statement. Shining light through the panels, no matter how they are used in a project, helps to intensify the details and highlight each individual pattern. Depending on the particular slab's movement and veining, the result can be warm and inviting or dramatic and awe-inspiring. Whatever the application, backlighting helps to create a breathtaking effect.
Crystalline Onyx
Want to know more about which stones look the most distinctive and dramatic with backlighting? Come into one of our factory outlet marble stone studio to experience our striking displays in person. Our knowledgeable team of stone experts will answer all of your questions and offer suggestions for creating your own magnificent color and designs of natural backlit stone marble.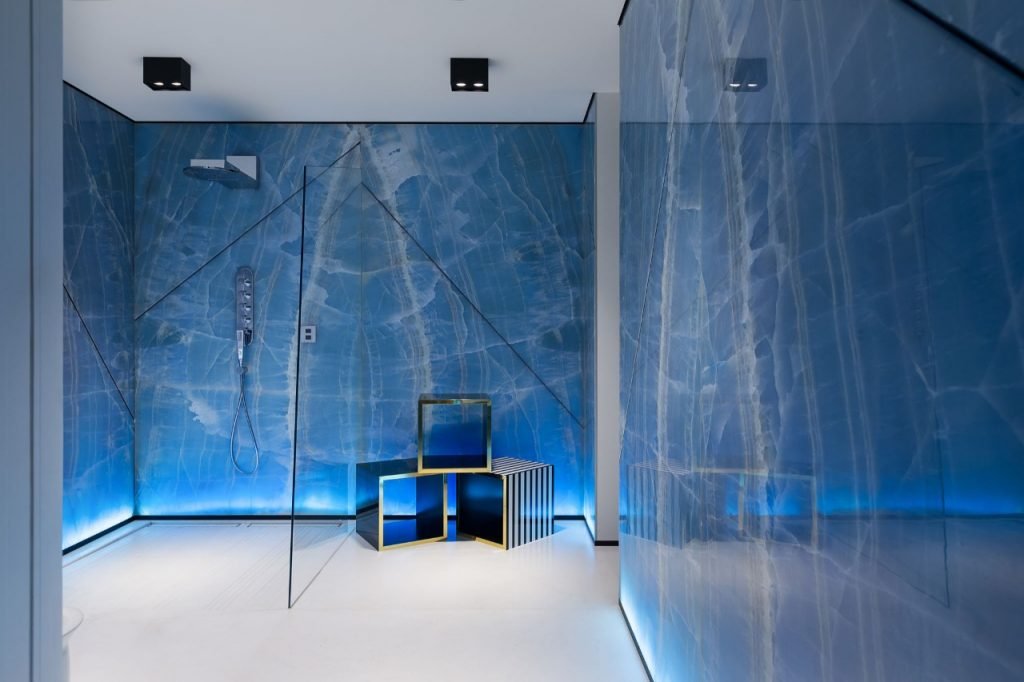 Tags:
Home flooring,
Home elevation,
Home decoration,
Home landscaping,
Kitchen countertops
Elevation stone tiles
Wall cladding stone sandstone
Slate
marble
Granite
CNC
Waterjet
Italian marble
Statuario marble
Onyx
Semi-precious marble
Quartz
Quartz
Tiles
Blocks
Slabs
Handicrafts
Statue
Temple
Jali
ADD BY EXPERT AND EXPORT TEAM OF BHANDARI MARBLE GROUP. CONTACT US ON; 9672941111.