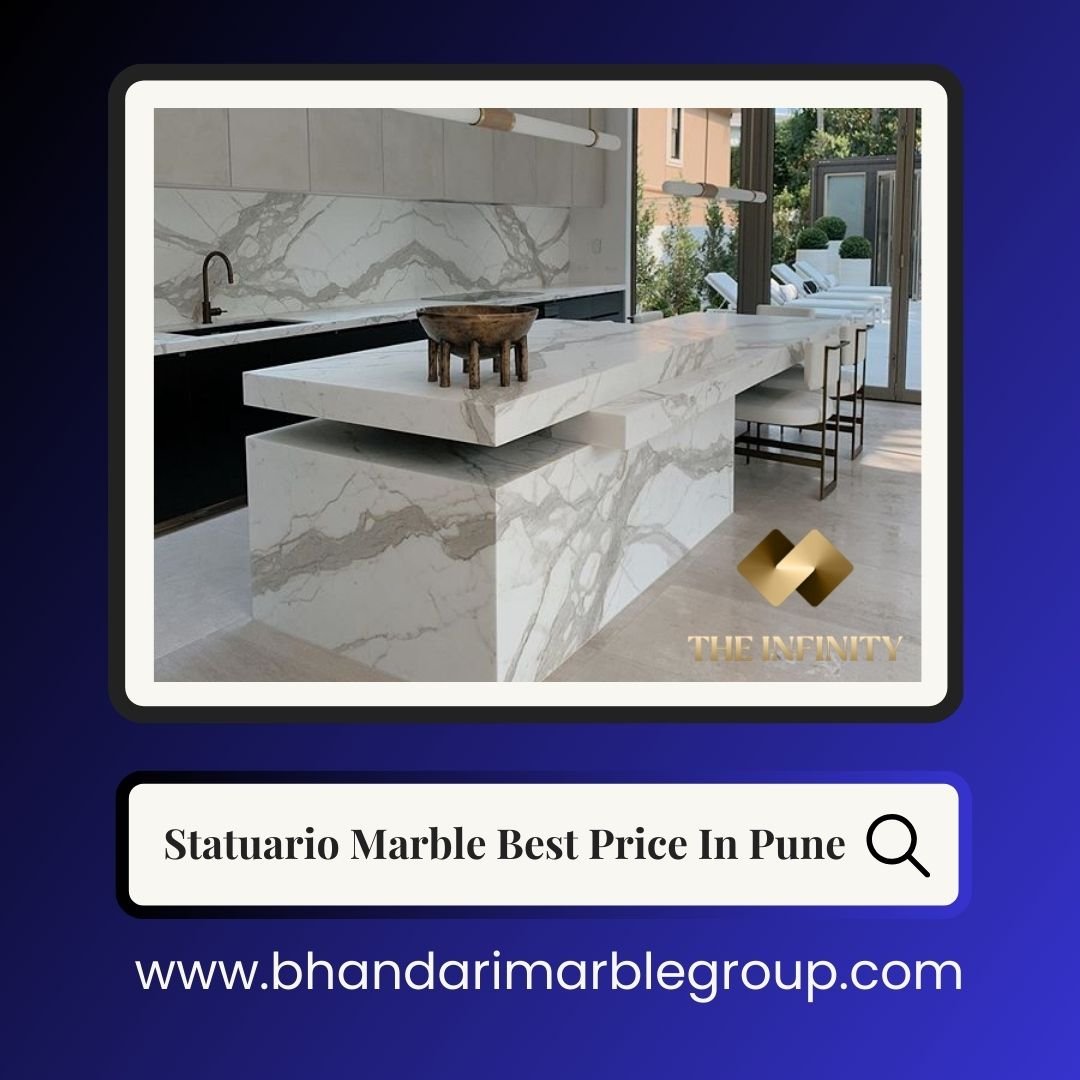 Statuario white Marble Price in Pune
| Sr.No | statuario Marble | Price | Brand |
| --- | --- | --- | --- |
| 1. |  Statuario white | Rs.650-1000 per sqft | The Infinity |
| 2. | Statuario white | Rs.1000-1200 per sqft | The Infinity |
| 3. | Statuario white | Rs.1200-1400 per sqft | The Infinity |
| 4. | Statuario white | Rs.1400-1800 per sqft | The Infinity |
| 5. |  Statuario white | Rs.2500-4500 per sqft | The Infinity |
Statuario White Marble Pune
Welcome to The Infinity – Statuario White Marble Dealer in Pune, your go-to destination for the finest quality marble in the city. We are proud to offer a wide range of marble, including the highly sought-after Statuario White Marble.
Our team of experts has years of experience in the marble industry and is dedicated to providing our customers with the best possible service. We understand that choosing the right marble for your project can be a daunting task, which is why we are always on hand to offer advice and guidance.
At The Infinity, we source our marble from the most reputable suppliers, ensuring that our customers receive only the best quality marble. We take pride in our attention to detail and work tirelessly to ensure that every piece of marble we supply is of the highest standard.
Our range of Statuario White Marble is particularly popular among our customers. This stunning, pure white marble features dramatic grey veining, making it the perfect choice for creating a luxurious and sophisticated look in any space.