Exotic Marble Granite & Quartzite Stone in India
Buy Marble, Granite, Stone, and Quartzite at the factory 🏭 price in India with stunning colors, designs, finishes, patterns, and surface finishes. Best Granite supplier in India, Rajasthan, Kishangarh.
Exotic Natural Stones
Exotic Natural stones & Bhandari Marble Group India is one of the leading processors and exporters of Indian granites & marbles in the form of blocks, slabs, tiles, monuments, pavements, driveways tiles, landscaping stones, cobbles, pebbles, pavers, marble Handicrafts, sculptors, Memorials, statues, marble furniture, tabletops, treads, bathrooms counters, fireplace, kitchen countertops, etc.
Exotic Marble & Granite -Manufacturers, Suppliers, Exporters, and Wholesaler of Marble Floor Tiles & Imported Marble from India.
Marble Floor Tiles, Imported Marble & Imported Italian Marble Wholesaler offered by Exotic Marble & Granite from Kolkata, West Bengal, India.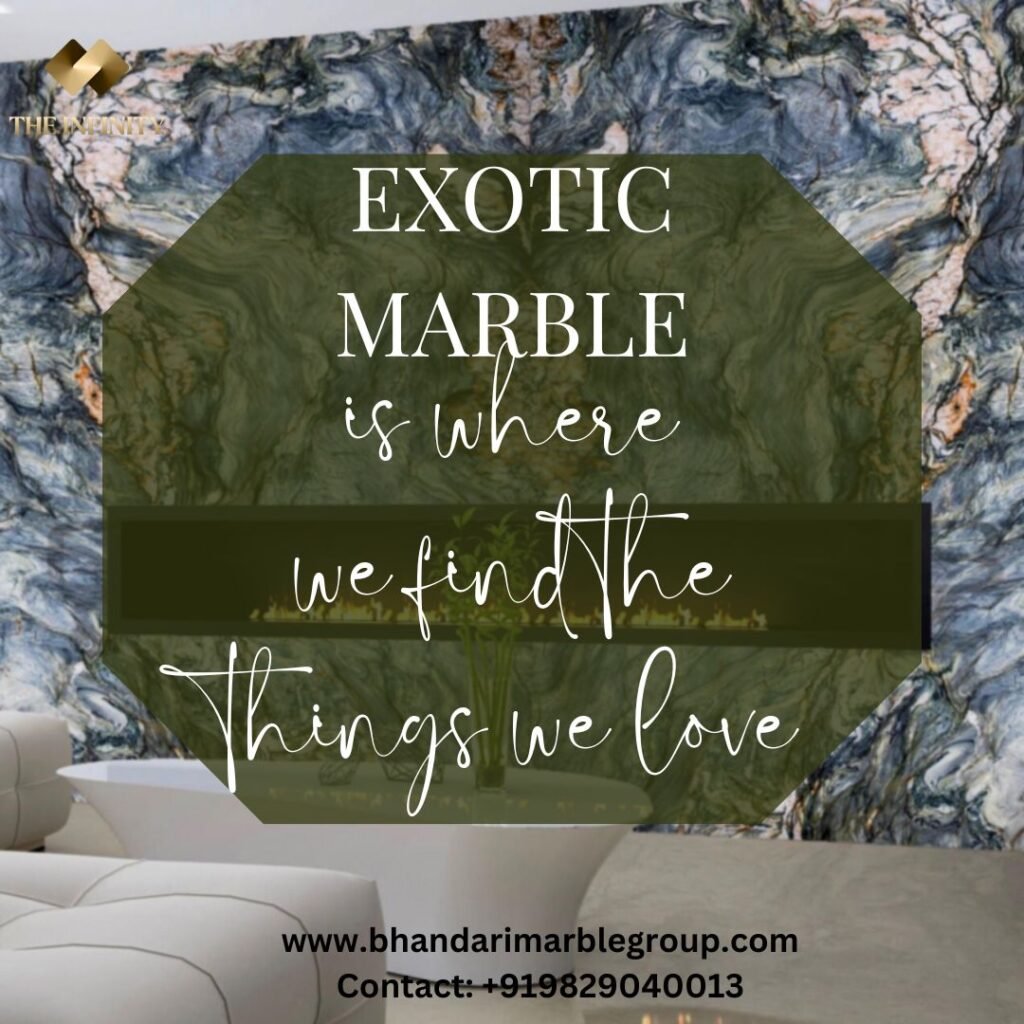 What We Manufecturers, suppliers, Exporters, Wholesalers, distributors!
Cladding
Wall Tiles
Wall Cladding
Stone Design
Stone Cladding
Stone Work
Stone Wall
Wall Tiles Design
Stone Tiles
Cladding Tiles
Stone Shop
Stone Wall Cladding
Exterior Wall Cladding
Bathroom Tiles
Bathroom Floor Tiles
Bathroom Tile
Bathroom Wall Tiles
Bathroom Tiles Design
Toilet Tiles
Bathroom Tiles Price
Bathroom Taps
Pooja Room Tiles
Wooden Ceiling
Stone Inlay
Marble Inlay
Marble Medallion
Ceramic Cladding
Kitchen Tiles
Kitchen Tiles Design
Kitchen Wall Tiles
Kitchen Wall Tiles Design
Kitchen Floor Tiles
Tiles
Tiles Price
Flooring
Floor Tiles
Vitrified Tiles
Wooden Floooring
Flooring Tiles
Ceramic Tiles
Tiles Shop
Best Tiles
Marble Tiles
Parking Tiles
Best Flooring
Quartz
Counter Top
Quartz Countertops
Kitchen Countertops
Wash basin
Bathroom Wash Basin
Hand Wash Basin
Wash Basin Sink
Table Top Wash Basin
Name Plate
House Name Plate
House Board For House
House Board For Home
Bar Counter
Mosaic Tiles
Gold Leafing
Gilding
Gold Leafing Painting
Buddha Statue
Buddha Mural
Buddha Waterfall
Buddha Water Fountain
Live Edge Dining Table
Metal Mosaic
Glass Mosaic Tiles
Mosaic Tiles
Swimming Pool Tiles
Rose Quartz
Quartz Crystal
Table Top
Pooja Room Wall
Stone Carving
Stone Sculpture
Buddha Stone Statue
Marble Buddha Statue
Marble Buddha
Kitchen countertops
Car parking tiles
CNC finish granite
Italian marble
Imported marble
Indian marble
Granite
Sandstone
Limestone
Slate
Kotastone
Kadappa stone
Stone veneers
Fountain
Tample
Quartz
Quartzite
Pavers
Cobbles
Pables
Exotic marble, granite, and stone are increasingly gaining popularity, mainly because it is more resilient and look and feel suitable to every home, villa, hotel, and project. Bhandari's individual has their vision of quality and design. And so, the well-defined and uniform design format of exotic marble, granite, and stone is fancied by many architects, interior designers, builders, hoteliers, contractors, professionals, special customers, etc
Also popular as the 'oldest stone company and highest quality marble, granite, and stone', Bhandari offers an extremely glossy, and, later, tumbled, Flamed, brush, CNC, and Waterjet finish surface that gives an effect of the precious, prestigious, luxurious, elegant, stylish, durable, high-end, cozy and charming stone. The look of exotic marble stones is different from the classic versions in that they are bold, rare, strikingly, unique, and useful for the interior and exterior.
Each slab, tile, cobble, pebble, and paver offers a design that is a unique blend of color, texture, pattern, and style. The variations in color and pattern are such that each slab can speak of its distinguished personality and uniqueness.
The exotic marble, granite, and stones fully have resistance to scratches, chips, and stains. After sealing, even when liquids are spilled onto the surface, they will not be able to soak into the stone. Hence, the spillage can be easily removed with a surface cleaner. These properties of exotic marble, granite, and stone add the hygiene factor, which is essential in kitchen and bathroom settings and gives your family a healthy and metal peaceful lifestyle.
Collection of Exotic marble, granite, and stones at Bhandari Marble Group India
is one of the leading exotic marble, granite, and stone suppliers in the Indian and international stone industry. Apart from being a marble and granite supplier in India, we manufacture and export a variety of exotic stones like Statuario marble, Calacatta gold marble, Carrara white marble, Banswara White Marble, Morwad white marble, granite, Kota stone, Kadapa stone, Absolute Black Granite, Black Galaxy Granite, and White Granite. Bhandari sets a benchmark in quality, quantity, competitive price, purity, and durability. Thanks to our most experienced and expert team and state-of-the-art technology, we offer customized solutions to set the feel of a dream home that comes true. We promise to provide the most luxurious, elegant, stylish, durable, and magnificent exotic marble, granite, and stone.
About the Author
About the Author Hi, I am D.C. Bhandari, chairman of Bhandari Marble Group living in India, Rajasthan, Kishangarh. I love seeing the new and creative ways people use our Marble, Granite, and Natural Stone. Our customers are so creative. My favorite design style is a preppy traditional mix with modern especially pieces that can be found in a vintage or antique stone. I like to invent travel, search, and experiment with natural stone products. For more posts visit our website.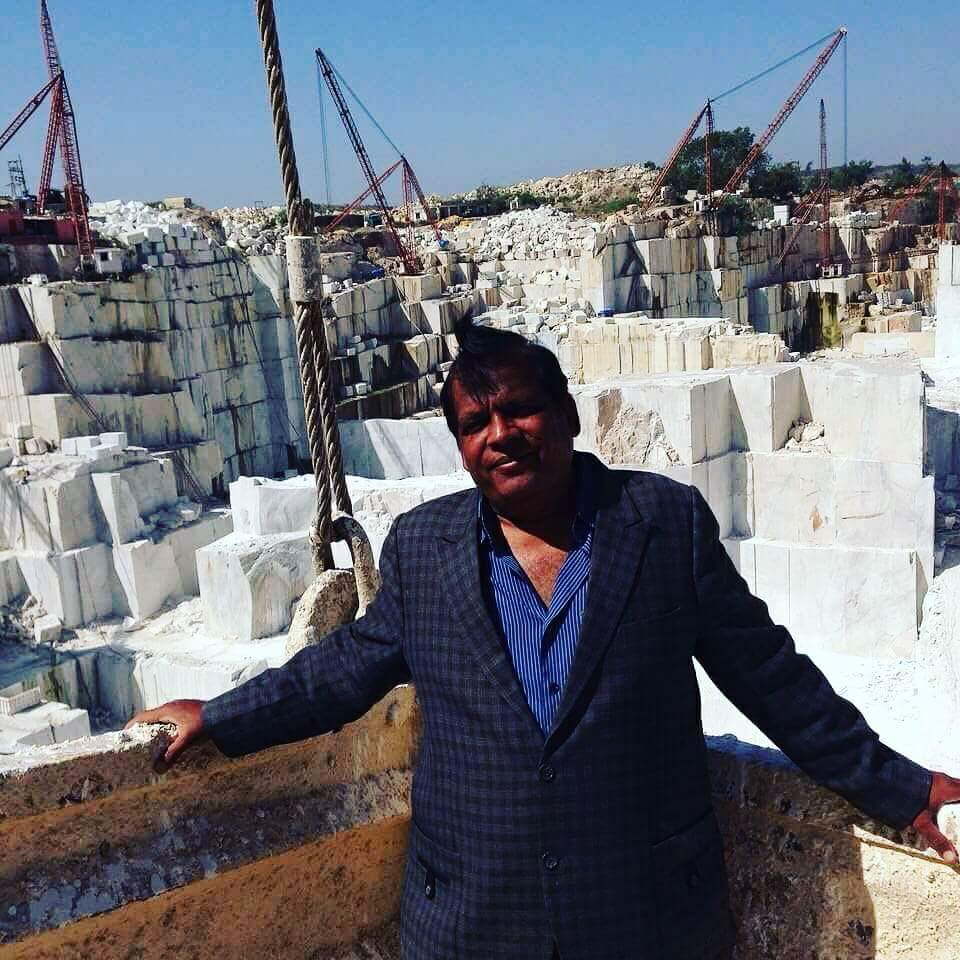 WORLD'S TOP AND INDIA'S BEST MARBLE, GRANITE AND STONE COMPANY
ADD BY EXPERT AND EXPORT TEAM OF BHANDARI MARBLE GROUP. CONTACT US AT: +919829040013
Exotic Marble Granite & Quartzite Stone in India