Bhandari Marble Group: International Marble Company, Italian marble, Imported marble, Indian marble, Granite, sandstone, limestone, quartzite, slate, onyx, travertine, semi-precious stone, tile, cobbles, pebbles, pavers, slabs, countertops, architectural carving, statues, furniture, tabletops, and treads, Manufacturers and Suppliers.
Bhandari Marble Group India is a top marble, granite, and natural stone manufacturer in India. This marble company is also a renowned marble supplier as it offers a vast array of natural stones in India and International.
Official websites of certified company www.bhandarimarblegroup.com were established in 1631 with the objective of producing and supplying top quality marble to Tajmahal.
Bhandari is the oldest marble company, Processors and Exporters of Premium Quality white marble from Italy and India.
Bhandari Marble Group International standard marble, granite, and stone processing group:
Bhandari is a leading brand for ultra-luxurious stones in India. Its exquisite collection of marble, granite, and natural stones is sourced from the finest quarries of the world 🌎.
Natural Stone for Building Services & Architects | International Marble & Supply by Bhandari International Marble & Granite · We've mastered the marble art and craft of surface finishes of prestigious marble stone for building services. · Bhandari's International Marble Granite is available in the best quality with quantity and competitive price.
We are one of the largest exporters of natural marble, granite, and stone all over World, making our globe more beautiful.
Bhandari International Marble | India's No.1 Marble slabs, Tile Specialist– The marble floor slabs & tiles that any room / space of your home, villa, hotel, and project. Check out the 1000+ designs of marble, granite, and stone at Kishangarh, Rajasthan, India. ✓Italian Marble ✓Indian Marble✓ International Marble ✓Limestone ✓Mosaic, ✓Granite ✓Sandstone ✓Kotastone, ✓Quartz ✓Quartzite ✓Countertops ✓Tabletops ✓Bathroom tiles ✓kitchen counter tops ✓Stone handicrafts
✓Marble handicrafts ✓Marble Tamples ✓Cobbles ✓pables ✓Pavers ✓CNC finish granite ✓Hond finish marble ✓Brush finish stone ✓Lather finish stone
✓Waterjet finishes marble and granite ✓ Customize thick Marble
✓Statuario Marble ✓Calacatta gold Marble ✓Carrara white Marble ✓Banswara White Marble ✓Veneto Statuario Marble ✓Onyx Marble ✓ Travertine Marble ✓SEMIPRECIOUS-MARBLE STONE ✓Pure White Marble ✓Green Marble ✓Yellow Marble ✓Pink Marble ✓Fantecy Brown Marble ✓Black Galaxy Granite ✓ Absolute Black Granite ✓Kotastone ✓largest range of Marble, Granite and Natural Stone.
BHANDARI INTERNATIONAL MARBLE, GRANITE, SANDSTONE, LIMESTONE, QUARTZITE, SLATE, QUARTZ, RUSTIC STONE, LANDSCAPING STONE, COUNTERTOPS, SURFACES, WALLCLADDING STONE, BLOCKS, SLABS, TILES, MONUMENTS, PAVEMENTS, DRIVEWAYS, COMPANY! TRADE RELATIONS WITH MORE THEN 60 COUNTRIES!! EXPORTERS, IMPORTERS, AND QUARRIES OWNER.
About the Author
About the Author Hi, I am D.C. Bhandari, chairman of Bhandari Marble Group living in India, Rajasthan, Kishangarh. I love seeing the new and creative ways people use our Marble, Granite, and Natural Stone. Our customers are so creative. My favorite design style is a preppy traditional mix with modern especially pieces that can be found in a vintage or antique stone. I like to invent travel, search, and experiment with natural stone products. For more posts visit our website.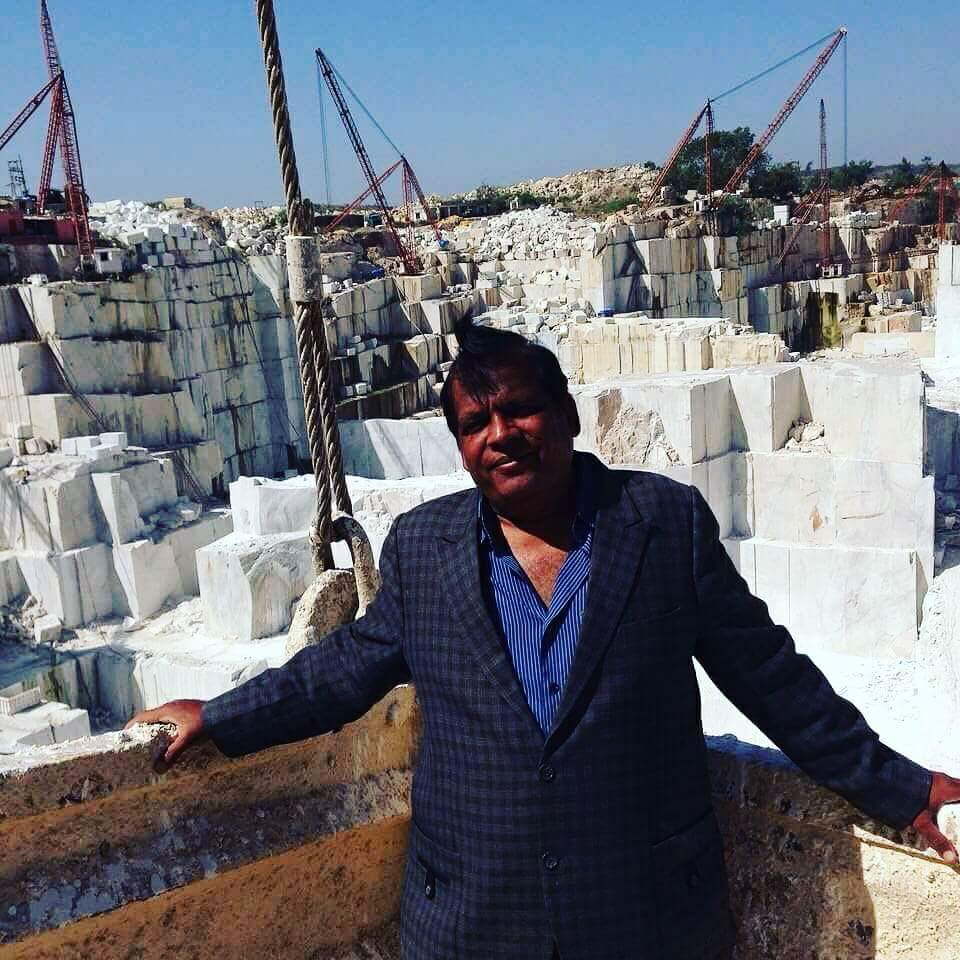 WORLD'S TOP AND INDIA'S BEST MARBLE, GRANITE AND STONE COMPANY
ADD BY EXPERT AND EXPORT TEAM OF BHANDARI MARBLE GROUP. CONTACT US AT: +919829040013
Bhandari Marble Group: International Marble Company