Natural Marble v/s artificial chemical mix qartz and tiles: Comparing flooring, elevation, decoration, countertops,
Written by D.C. Bhandari | Jan 11, 2023 2:00:00 PM
Estimated Read Time: 10 Minutes
There are a lot of things to consider when choosing the best flooring, elevation, decoration, and countertop for your home, villa, hotel, and project. Factors such as health, mental peace, appearance, durability, and cost all play a huge part in your decision-making process.
Two of the most prominent materials are natural marble and artificial chemical-mix qartz and tiles.
At Bhandari, we have over 51 years of experience providing our customers with Italian marble, Indian marble, granite, and natural stone and experience of 22 years of artificial marble and tiles floor surfaces, wall cladding and countertops design services. While we manufacture marble stone countertops, we are part of most reputed Bhandari Marble Group India fabricators such as Urban Quarry to ensure our clients have the perfect natural stone surfaces for their projects
With that, let's dive into the differences between natural marble and artificial chemical mix qartz and tiles surfaces so you can better understand which choice is right for your home, villa, and project.
Marble flooring, elevation, decoration, and kitchen countertops surfaces
Marble and luxury are synonymous when it comes to the world of floors, walls, and countertops. Marble is an all-natural stone, and every slab is unique, textured, beautiful, luxurious, elegant , stylish, and high-class quality.
Marble has always been a best choice, vastu friendly, healthy, providing mental peace, durable, high-end, sought-after products for home, villa, hotel, restaurant, commercial mall, residential tower, temples, mosques, palaces, showrooms, flats, community hall, marriage hall, churches, memorials, flooring and wall claddings surfaces countertops; but in the past many centuries, there has been a particularly very demanding in marble. Homeowners are revisiting the classic, high-end appeal of the all-natural stone with interest and family happiness.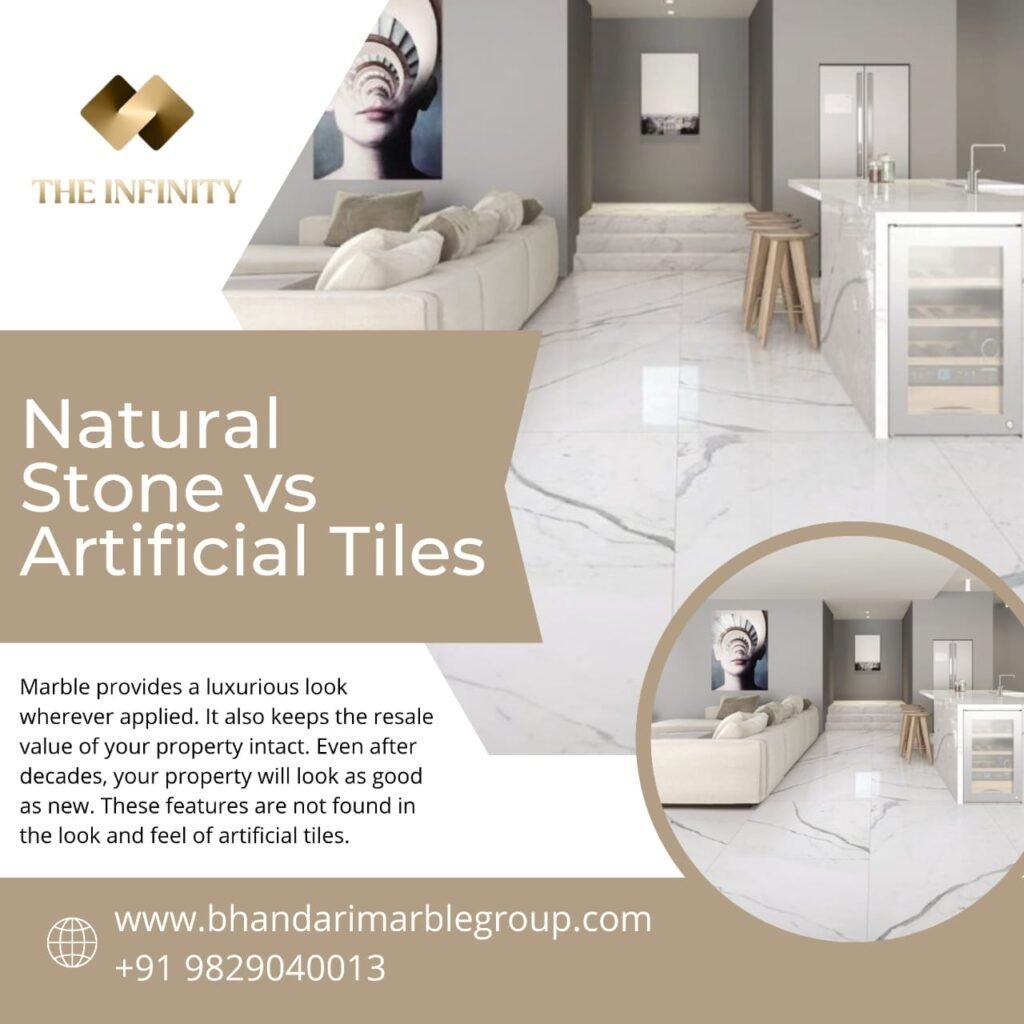 White background and pretty veined marble are always simultaneously timeless beauty and modern look; bold and beautiful inviting. The organic, fluid, and product of Mother Nature 100% unique patterns on a marble slab and tiles are prestigious and cozy and charming also quite trendy!
Marble surfaces are more popular always they have been in centuries. Heading into 2023, the pronounced appearance of Italian and Indian marble has become a go-to for architects, interior designers, builders, hoteliers, contractors, and homeowners looking for an intricately designed flooring, elevation, decoration, countertop surface.
Artificial chemical mix qartz and tiles: Comparing flooring, elevation, decoration, countertops,
When it comes to flooring, wall cladding, and countertops, quartz fails under its own category. Quartz itself is a make of chemical mix and may be harmful for health and mental peace. but quartz countertops are not considered natural stone surfaces like granite or marble, and it may be harmful to family
Technically, quartz is an engineered stone countertop, meaning that while 93% of the surface is pure quartz material, the remaining 7% of the stone is manmade so it is never compatible with marble and granite.
Essentially, what fabricators do is grind up the quartz mineral and chemical it back together with polymers and binders. These make only commercial and cheap quality. These man-made components bind with the quartz to create many surfaces that doesn't be better from natural stone.
During the manufacturing process, sometimes fabricators will add tiny flecks of glass or metals and low grade chemicals or combine pigments with the quartz to cheap price and not as quality as marble uniqueness.
Natuaral marble vs. Chemical mix quartz: Appearance
Let's face it, most of the decisions you'll make when designing your home project will be based on visual style and aesthetics, the uniqueness and natural beauty of marble never defeated by man made quartz. Just like no ulcerative of human same, no ulcerative of marble.
Summary;
Marble is the right choice for you
Do you want the prestige of authentic marble veining?
Maybe you're want a beautiful, luxurious, elegant, durable flooring, wall cladding, and countertop surface that can function as a home. Marble is your best bet.
Marble is a high-end, durable stone that requires less maintenance. Quartz's fabrication process can create a chemical mix and more harmful products.
Visiting our large stone yards, the Infinity luxurious imported marble or virtual online showroom on our website will aid you in finding the best flooring and wall cladding countertop surfaces for you by comparing the selections and price ranges of different suppliers.
If you're looking for the perfect quartz or marble flooring, elevation, decoration, countertop, check out our article on the top suppliers in India.
About the Author
About the Author Hi, I am D.C. Bhandari, chairman of Bhandari Marble Group living in India, Rajasthan, Kishangarh. I love seeing the new and creative ways people use our Marble, Granite, and Natural Stone. Our customers are so creative. My favorite design style is a preppy traditional mix with modern especially pieces that can be found in a vintage or antique stone. I like to invent travel, search, and experiment with natural stone products. For more posts visit our website.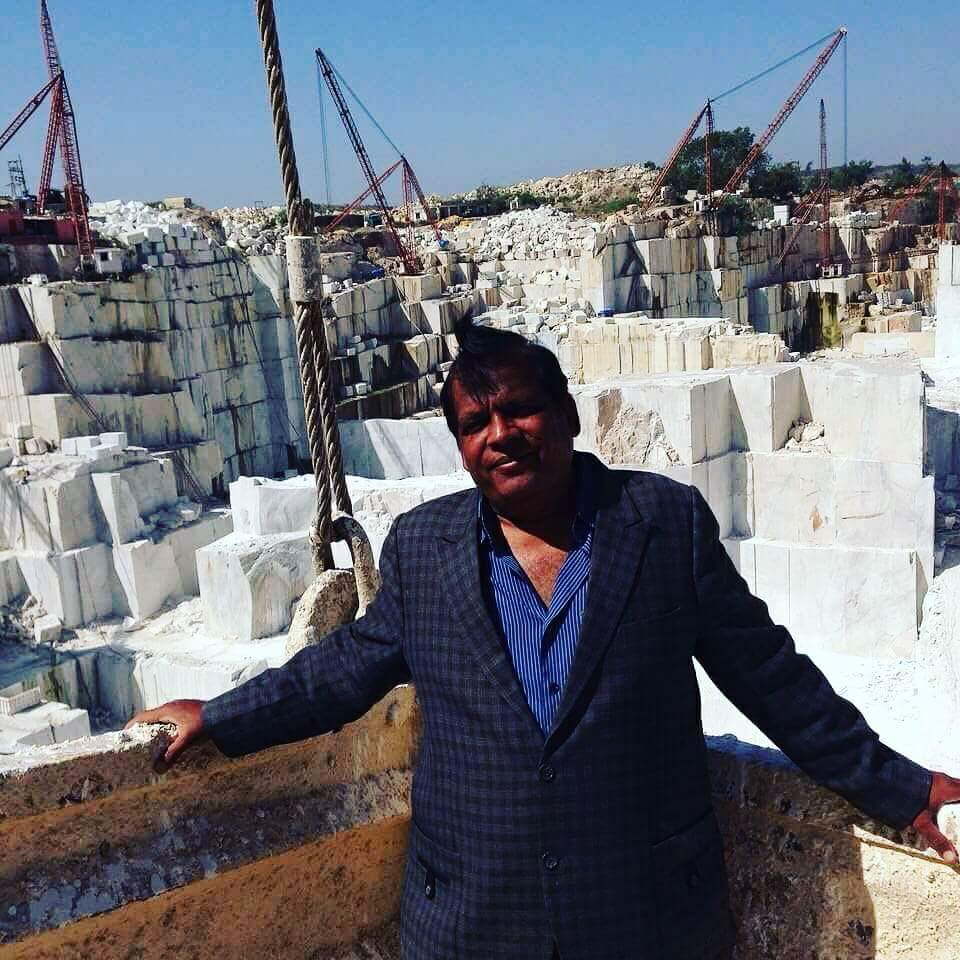 WORLD'S TOP AND INDIA'S BEST MARBLE, GRANITE AND STONE COMPANY
ADD BY EXPERT AND EXPORT TEAM OF BHANDARI MARBLE GROUP. CONTACT US AT: +919829040013
Natural Marble v/s artificial chemical mix qartz and tiles