TOP MARBLE COMPANIES IN INDIA, RAJASTHAN, KISHANGARH
Bhandari Marble Group is the top marble company in India, Rajasthan, Kishangarh.
MARBLE MANUFACTURER, WHOLESALER, & EXPORTER IN INDIA
We are the Bhandari Marble Group, well known for being an extremely high-quality marble supplier in India. Since 1631, we too have been generating and offering high-quality marble and granite in India. We offer roughly 500 different marble and granite styles. As a result, consumers have quite a wide range of options. We specialize in onyx marble, marble stone, Statuario marble, Italian marble, Indian marble, Kishangarh marble, granite, and every other type of natural stone that our buyers want. We are perhaps the most recognized wholrecognizedle manufacturer and exporters, suppliers, marble exporters, and imported marble suppliers in the market. Through quick and reliable service, we bring a large selection of imported Indian marble to your house, workplace, resort, hospital, or any destination.
Natural stone texture, availability, and finishing are well-known or most prominent in our industry. We have been in this field since 1631. We've been termed "the marble field's pioneer firm."
BHANDARI GROUP – WHOLESALE MARBLE SUPPLIER IN INDIA
Bhandari Marble Group is one of India's leading exporters, importers, manufacturers, and the best wholesale marble supplier In India. We deal in granite as well as other natural stones too. The brand has expanded to cater to the demands of high-end, luxury projects with "THE INFINITY," which includes a collection of luxury marble and stone. Our knowledgeable and experienced team of directors, administrators, and engineers aim to provide you with a satisfactory customer experience.
We specialize in premium statuario marble and imported white marble, in addition to being yet another destination for all sorts of marble and stone. Onyx marble, Italian marble, Indian marble, Kishangarh marble, Granite, Sandstone, and all other varieties of natural stone are available from us.
SPECIALIZATION
Our unique approach is to be specialised in the quality, quantity, and finishing of marble stone; nobody can really beat us in quality and affordability. We, as the reliable marble supplier in India, offer a large variety of Indian marble, Italian marble, Statuario Marble, granite, sandstone, and other marble stones. Bhandari Marble is humble to hold the most knowledgeable and largest group of engineers who deliver marble items to our clients at a fair price.
ACHIEVEMENTS
Since 1631, we have come a long way, and our ambitions have also been high in terms of quality, quantity, and finishing, which no other firm has accomplished. As a result, we are the actual pioneers of the marble industry, having broken important records in terms of service and quality.
SOCIAL ACTIVITIES
The organisation has been consistently participating in social activities supporting the poor in the fields of medical, education, and teaching a female child under the guidance of Shree Roopchand Ji Sahab, one of India's most well-known marble suppliers. Our grandparents were strong supporters of social changes such as women's empowerment, girls' education, and the struggle against dowry and other social ills!
LIKED BY THOUSANDS
Liked by thousands as a trusted manufacturer and marble supplier in India. We have more than one million happy customers all across the world, and we are a rapidly growing company, which is not always evidence of our accomplishment. There are a massive number of expert groups of professionals, directors, and engineers who provide outstanding services.
About the Author
About the Author Hi, I am D.C. Bhandari, chairman of Bhandari Marble Group living in India, Rajasthan, Kishangarh. I love seeing the new and creative ways people use our Marble, Granite, and Natural Stone. Our customers are so creative. My favorite design style is a preppy traditional mix with modern especially pieces that can be found in a vintage or antique stone. I like to invent travel, search, and experiment with natural stone products. For more posts visit our website.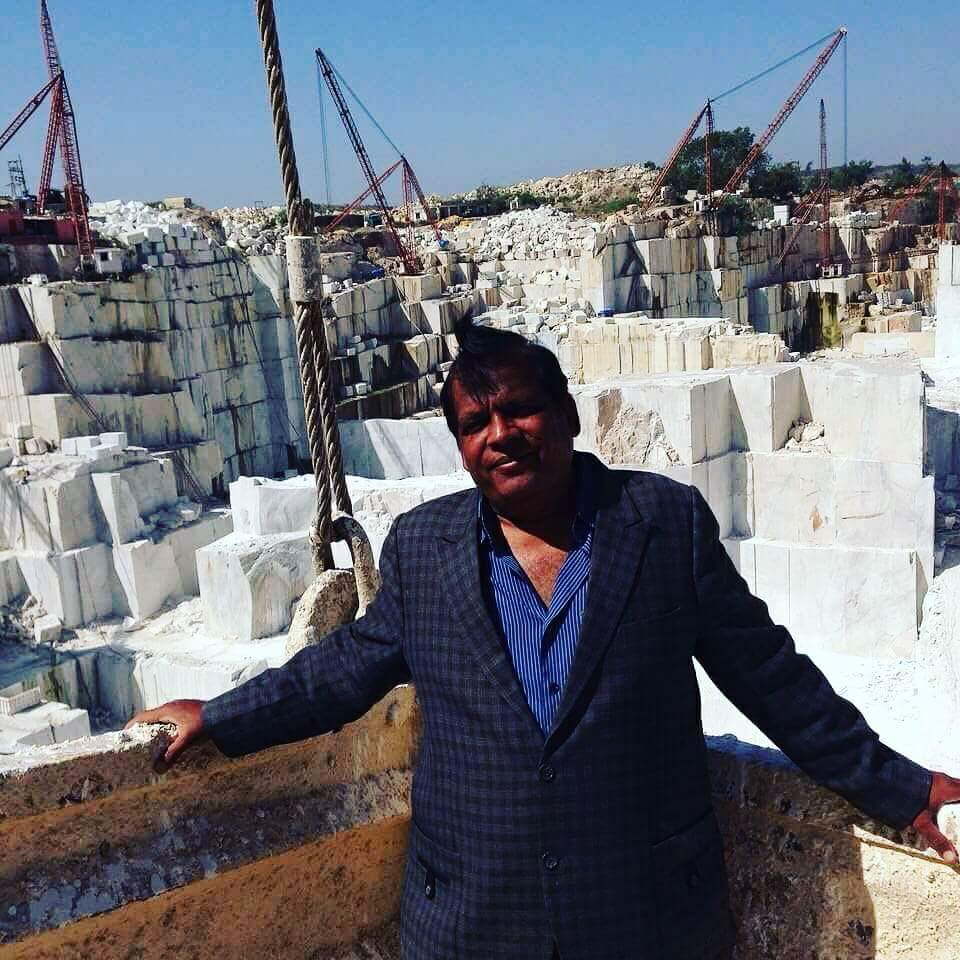 WORLD'S TOP AND INDIA'S BEST MARBLE, GRANITE, AND STONE COMPANY
ADD BY EXPERT AND EXPORT TEAM OF BHANDARI MARBLE GROUP. CONTACT US AT: +919829040013
TOP MARBLE COMPANIES IN INDIA, RAJASTHAN, KISHANGARH