The Ultimate Italian marble-Statuario white and Carrara white marble by The Infinity Luxurious Imported Marble
Published by D.C.Bhandari
January 21st, 2023
Table of Contents
●The Ultimate Italian marble
●Statuario white marble
●Carrara white marble
●Calacatta gold marble
●Thassos white marble
●Why did you choose Italian Statuario Marble, Calacatta gold marble, and Carrara white marble from The Infinity Luxurious Imported Marble by Bhandari marble group India 🇮🇳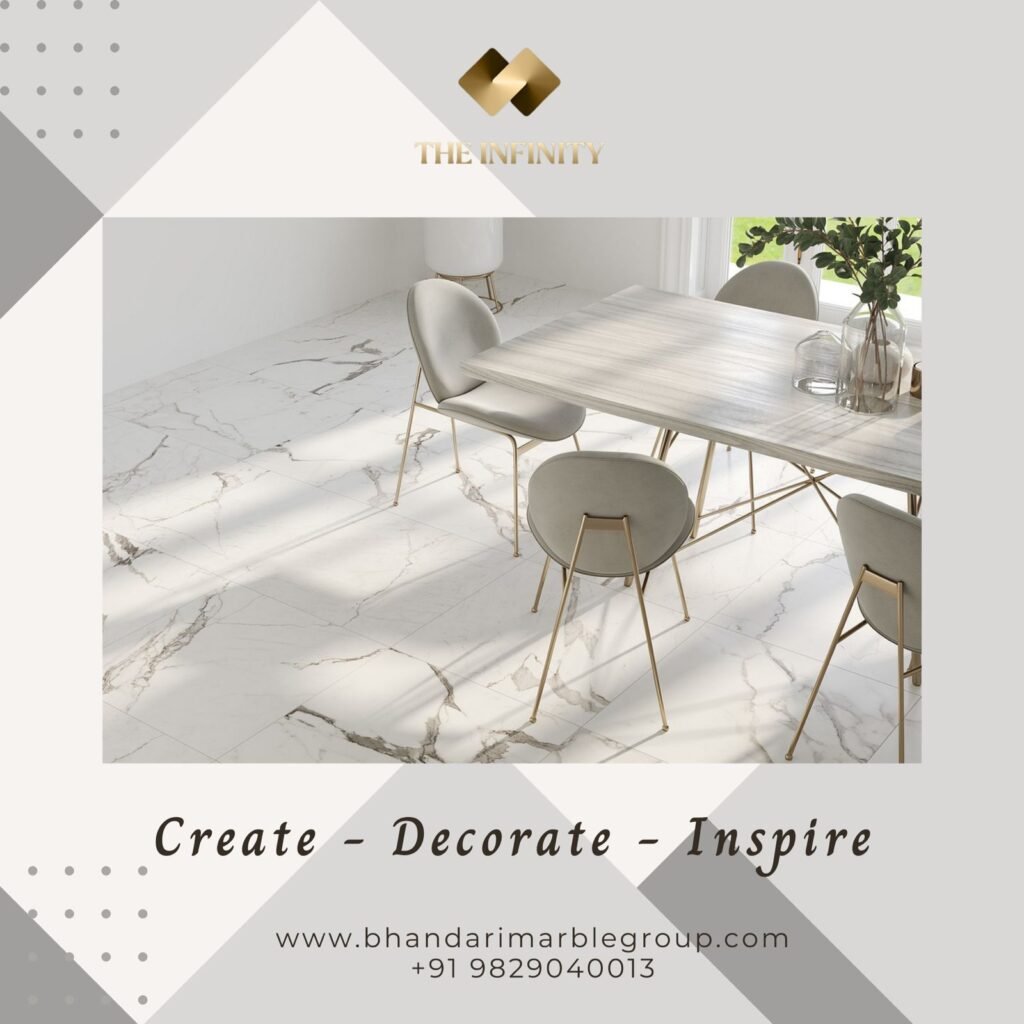 The Ultimate Italian marble
From the best Italian quarries, the timelessness of Italian marble has been inspiring your home, villa, hotel, and project flooring, elevation, decoration, countertops, architectural carving, statues, furniture, tabletops, treads, bathrooms, kitchens, living rooms, and restrooms, decor for many centuries.
Italian Marble is more than just an Ultimate stone. Italian marble, cozy and charming beauty, durability, texture, eyecatching, and classic fashion make it a truly ♥️ unique investment that will stand the luxury and elegance test of time. With its extraordinary white background, unparalleled gray veining, and charming beauty, it is prestigious choice for crafting unique and stylish surfaces home, villa, hotel, restaurant, commercial mall, residential tower, temples, mosques, palaces, showrooms, flats, community hall, marriage hall, churches, memorials, statues, furniture, tabletops, treads, projects ranging from luxurious home villa to large-scale boutique hotels projects, magnificent spa and resorts, extravagant shopping malls or awe-inspiring buildings.
At The Infinity, we offer more than 900 varieties of exquisite Italian and Indian marble, and a granite natural stone has the largest selection of white Italian marble from around Italy 🇮🇹 . Each slab of Italian marble goes through our proprietary, most modern process that protects its quality with quantities and competitive price. It is first carefully selected blocks from quarries by our stone expert team with the guidance of our ceo, Mr Rahul inspected to ensure that it meets the highest quality standards and is perfect for any home, villa, hotel,project.
Statuario white marble
The Statuario White marble, a white Italian marble with some figurative pattern that makes it look gorgeous 😍, and beautiful.It is processed with unmatched quality and exceptional 👌 finishes by the Infinity Bhandari
Italian Statuario marble The most appealing marble is available in various finishes, patterns, designs, and Italian Statuario Marble. With a best white marble with a dramatic, strong gray veining throughout the slabs, it makes it the most prestigious stone ever after diamond 💎.
Applications: Flooring, Elevation, Decoration, Landscape, Countertops, surfaces, wall cladding, staircase, monuments, pavements, Counter/Vanity Top, Marble Handicrafts,
Slab Sizes: 2 meters by 1 meter and above. Thickness 18 mm, 20 mm 30 mm, and customize any size and thickness by The Infinity Bhandari.
Carrara white marble
From the city of Carrara in Italy, White Carrara Marble is quarried and bought to India first time by our forefathers Shri Roopchandji in 1969 widely viewed as the most popular and most famous marble in the world, and is named after the Italian city where it is quarried: Italian Carrara It is famous for its silky white background and subtle gray veining throughout the slab.
Calacatta gold marble
From Italy Calacatta Gold marble is a distinctive white Italian marble with bold gold veining throughout the slab. Available at The Infinity Bhandari as marble slabs and marble tile in both honed and polished and many other finishes, this elegant Italian marble is the perfect choice to create stunning marble flooring, wall cladding, staircase, countertops, marble kitchen, bathroom and and backsplashes.
Thassos white marble
The 2 nd whitest marble after Statuario from Europe, which is quarried in various locations around the island. It is used for internal flooring purposes and wants more maintenance.
Why did you choose Italian Statuario Marble, Calacatta gold marble, and Carrara white marble from #The Infinity Luxurious Imported Marble by #Bhandari marble group, India 🇮🇳
The Infinity Bhandari"s Italian White marble are the best color marble for family peace and happiness, that's why our White Statuario marble, Calacatta marble, and Carrara white marble, are the most demanding marble, make us most famous and rich ♥️.
EXOTIC MARBLE BY THE INFINITY LUXURIOUS IMPORTED MARBLE BY BHANDARI MARBLE GROUP exotic are real marble increasing in flooring, elevation, and decoration, mainly because it is more resilient in nature. Each individual has their own test, and in The Infinity Bhandari, we must fulfill for Architects, Interior Designers, Builders, Hoteliers, contractors, professionals, specialists, and customers.
About the Author
About the Author Hi, I am D.C. Bhandari, chairman of Bhandari Marble Group living in India, Rajasthan, Kishangarh. I love seeing the new and creative ways people use our Marble, Granite, and Natural Stone. Our customers are so creative. My favorite design style is a preppy traditional mix with modern especially pieces that can be found in a vintage or antique stone. I like to invent travel, search, and experiment with natural stone products. For more posts visit our website.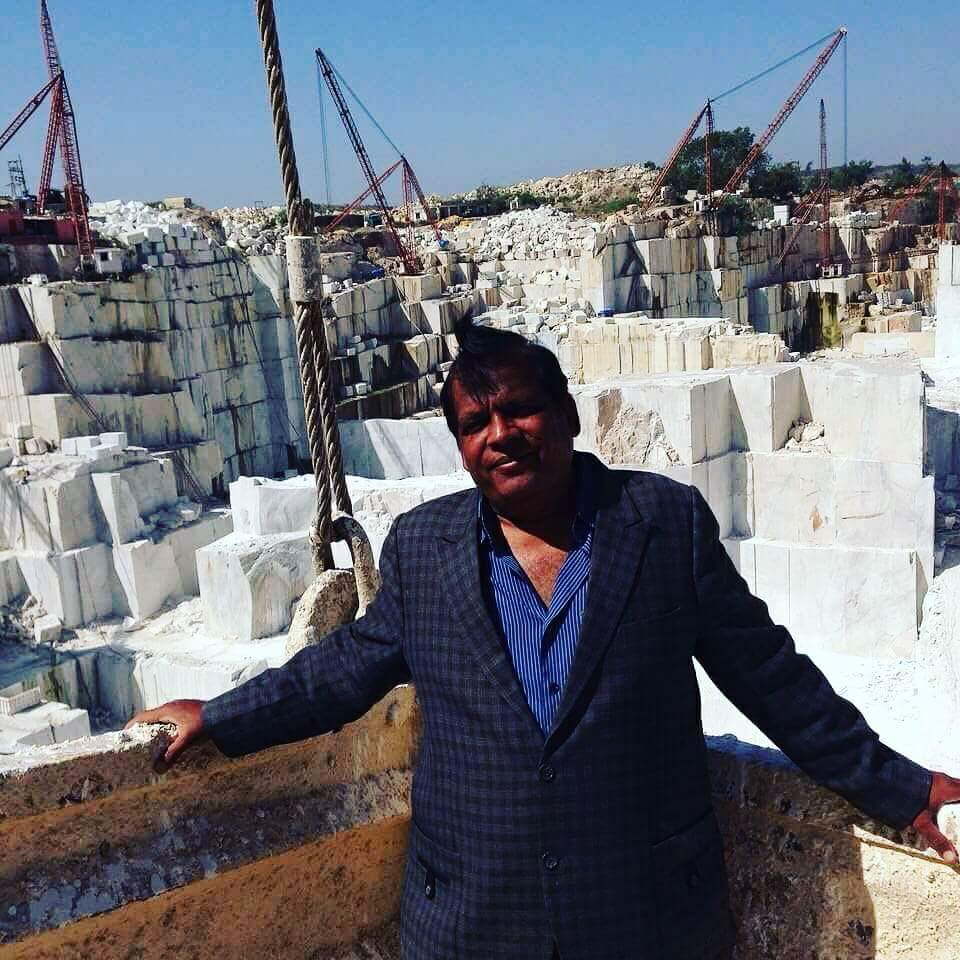 WORLD'S TOP AND INDIA'S BEST MARBLE, GRANITE AND STONE COMPANY
ADD BY EXPERT AND EXPORT TEAM OF BHANDARI MARBLE GROUP. CONTACT US AT: +919829040013
The Ultimate Italian marble