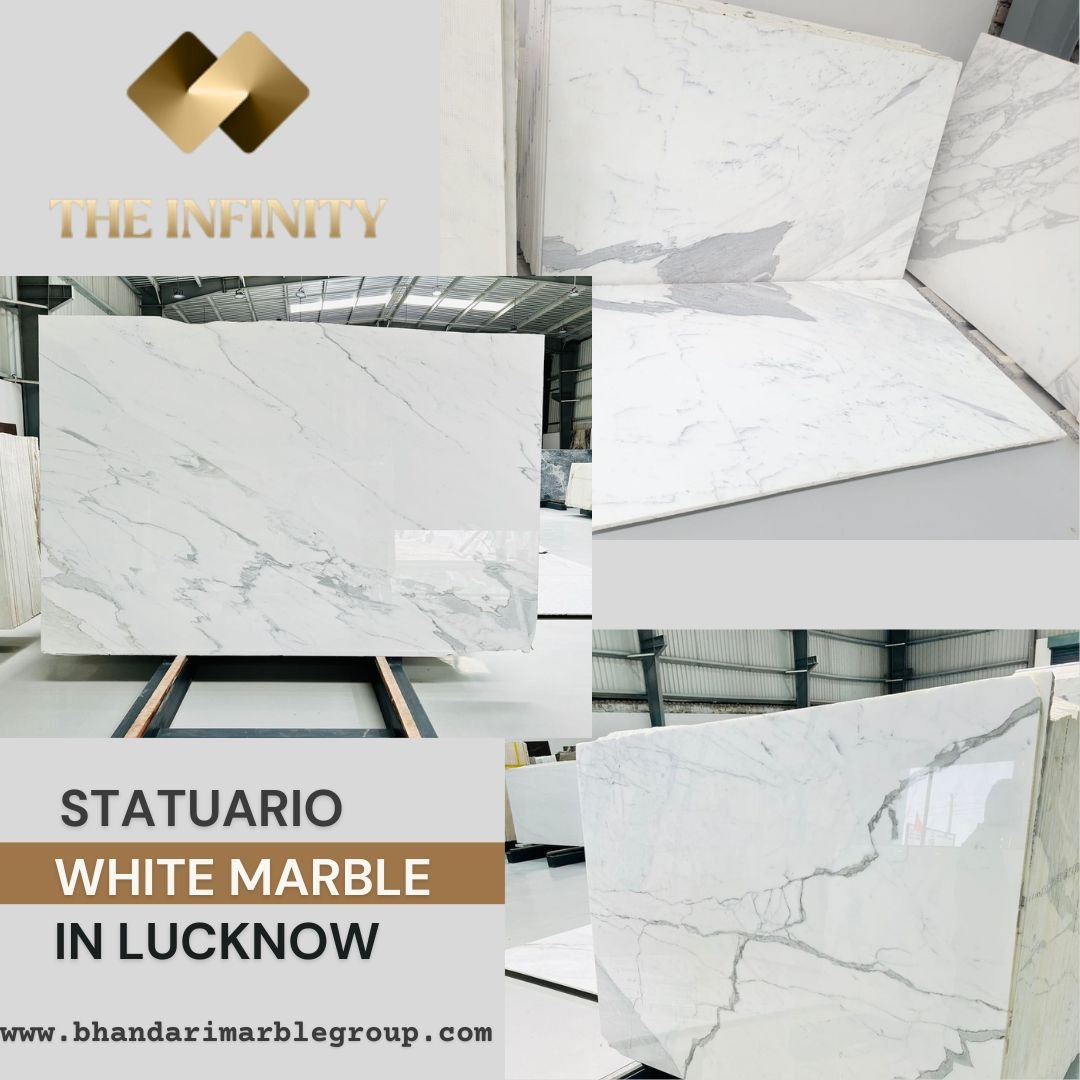 Statuario White Marble Supplier In Lucknow
If you are looking for a luxurious and timeless white marble option for your home or commercial project, Statuario White Marble is a perfect choice. The Infinity by Bhandari Marble Group is a leading Statuario White Marble supplier in Lucknow.
Our Statuario White Marble is sourced from the finest quarries in Italy and is known for its unique veining and luminous white background. This premium quality marble is perfect for creating a sophisticated and elegant look in any space, from grand entryways to luxurious bathrooms.
At The Infinity, we pride ourselves on offering the highest quality marble at competitive prices. Our team of experts will work closely with you to understand your project's specific requirements and recommend the best marble options to meet your needs.
Whether you are looking for Statuario White Marble for flooring, countertops, or wall cladding, we have a wide range of options to choose from. We also offer customized sizing and finishing options to ensure that your marble installation is a perfect fit for your project.
Contact us today to learn more about our Statuario White Marble options in Lucknow and to request a quote.
Statuario Marble Price Lucknow
Looking for the best statuario marble price in Lucknow? Visit The Infinity by Bhandari Marble Group for the best prices on high-quality statuario white marble. Contact us today for more information.
| Sr.No | statuario white | Price | Brand |
| --- | --- | --- | --- |
| 1. | Statuario white | Rs.900-1400 per sqft | The Infinity |
| 2. | Statuario white | Rs.1000-1500 per sqft | The Infinity |
| 3. | Statuario white | Rs.1500-1800 per sqft | The Infinity |
| 4. | Statuario white | Rs.1800-2000 per sqft | The Infinity |
| 5. | Statuario white | Rs.2200-4000 per sqft | The Infinity |