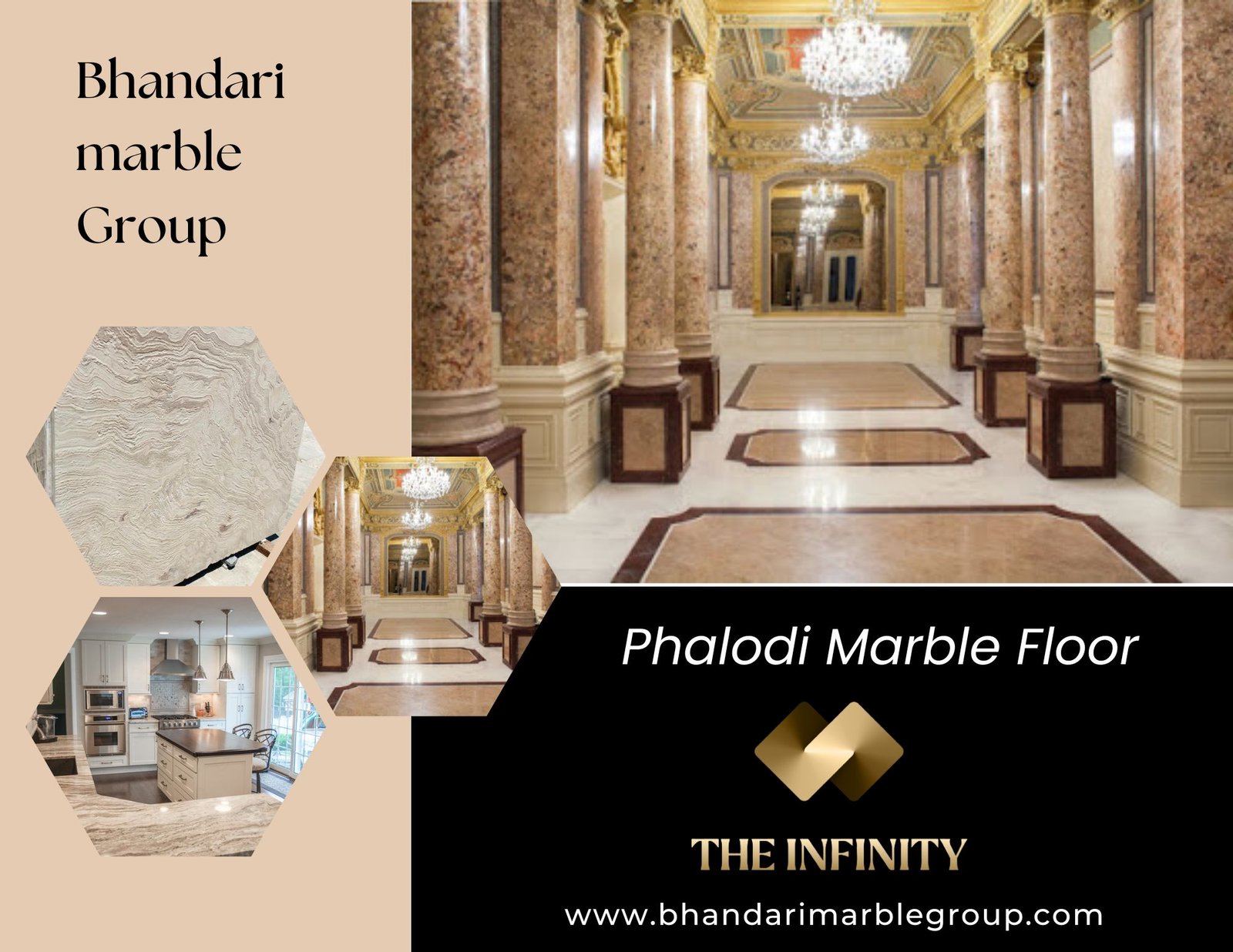 Phalodi Marble dealer in Kishangarh, Rajasthan, India.
Welcome to Bhandari Marble Group – Your Trusted Phalodi Marble Dealer in Kishangarh, Rajasthan, India!
Bhandari Marble Group takes immense pride in being the leading Phalodi Marble dealer in Kishangarh. With our extensive experience and expertise in the marble industry, we offer a wide range of premium quality Phalodi Marble.
Phalodi Marble, also known as Jodhpur Pink Marble, is a highly sought-after marble variety known for its stunning pink color with intricate patterns and veins. This marble exudes elegance and charm, making it a perfect choice for adding a touch of luxury to any space.
As the preferred Phalodi Marble dealer in Kishangarh, we source our marble directly from the renowned quarries in Phalodi, Rajasthan, ensuring the highest quality and authenticity. Our skilled craftsmen transform these raw materials into exquisite marble products, including tiles, slabs, countertops, and more. Each piece is carefully crafted to showcase the natural beauty and unique characteristics of Phalodi Marble.
At Bhandari Marble Group, we are committed to providing our customers with exceptional service and satisfaction. Our knowledgeable staff is dedicated to assisting you in selecting the perfect Phalodi Marble that meets your specific requirements and design preferences. We understand that each project is unique, and we strive to offer personalized attention and expert guidance at every step.
Choose Bhandari Marble Group as your trusted Phalodi Marble dealer in Kishangarh, Rajasthan, India. Explore our exquisite collection and let us help you enhance the beauty of your space with the timeless elegance of Phalodi Marble. Contact us today to discover the possibilities!
Phalodi Marble Price list
Looking for the best Phalodi Marble Price? Visit Bhandari Marble Group for the best prices on high-quality Phalodi marble. Contact us today for more information.
| Sr.No | Phalodi Marble | Price | Brand |
| --- | --- | --- | --- |
| 1 | Phalodi Marble | Rs.70-80 per sqft | The Infinity |
| 2 | Phalodi Marble | Rs.75-80 per sqft | The Infinity |
| 3 | Phalodi Marble | Rs.80-85 per sqft | The Infinity |
| 4 | Phalodi Marble | Rs.85-90 per sqft | The Infinity |
| 5 |  Phalodi Marble | Rs.70-90 per sqft | The Infinity |
Welcome To Bhandari Marble Group