MARBLE ART & FLOORSTYLE
Floor surfaces design trends to Know in 2023—And What's On Its Way Out
Say goodbye to the chamical mix of harmful tiles-favourite Italianmarble, and hello to Indian marble floors and natural stone ✨️
Article By D.C.Bhandari
January 25, 2023
Table of Contents
●Floor surfaces trend in 2023
●Mother Earth Product Natural Stone
●Luxurious Italian marble
●Bye-bye to man made tiles
●Hello to Indian Stone
●Statement Statuario Marble
●Natural stone floor surfaces Texture finishes 2023
●What's out, tiles and quartz
●About the author
Floor-surfaces-trend-in-2023
Here are the top flooring trends in 2023 that will add home value and excitement to your home:
Natural Stone Floors. Without a doubt, the number one flooring trend of 2023 is natural stone flooring like marble, granite, sandstone, limestone, quartzite, slate, onyx, semi-precious stone, and other natural stone.
While white-colored marble floors are beloved for their ability to make a space feel brighter, bigger, and more open, darker colors are used as highlighters hues have become more popular ever since 2023. "We're seeing a steady trend toward cozier, more nostalgic spaces, with Italian white marble with gray veining" according to Mr. Bhandari, one of the most experienced entrepreneurs in Floor surfaces since 1969.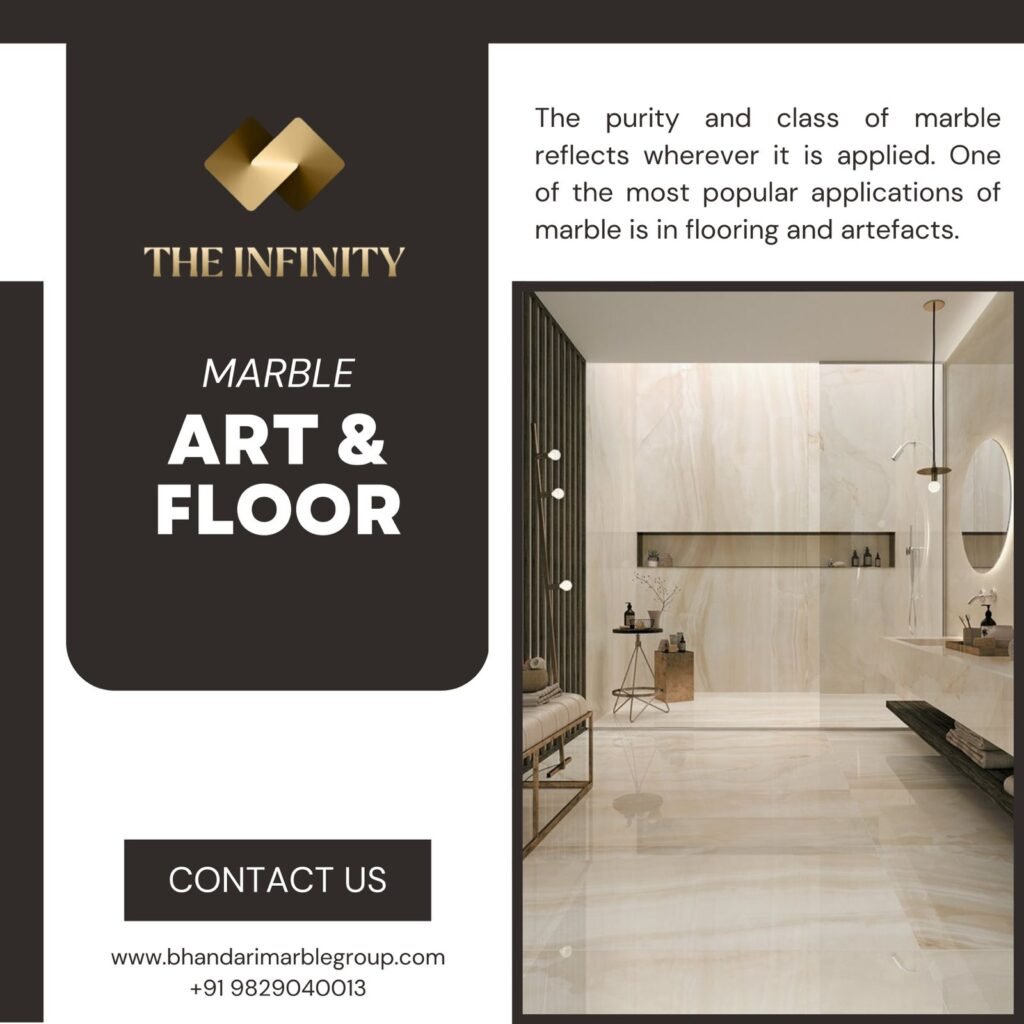 Light colors and cool tones also make the list of flooring surface trends in 2023. White with mixing gray, green, blue, dark brown, and add an airy feel to the home and leave so much to the imagination because of the options in flooring colors in 2023. White background with gray veining Statuario marble is the most popular when it comes to flooring surface design.
Choices for marble flooring include a spectrum of Mother Nature product styles, colors, textures, and patterns. Add-in marble is considered the best floor surface, beautiful, luxurious, elegant, stylish, durable, precious, prestigious, cozy and charming, and easy-to-clean characteristics, luxury, and comfort full hundred 💯 mark to marble floor surfaces.
Mother-Earth-Product-Natural-Stone
Get Mother Earth Stone products For Flooring in India, Rajasthan, Kishangarh at best price by Bhandari marble group India 🇮🇳
A wide range of: floor marble, Granite countertops, Natural Stone Real Stone
Brand: Bhandari
Thickness: 15-25mm
Natural stone products contribute to mother-earth in the form of floor surface ✨️ health, luxury, sustainability, endurance, and ecological balance.
Natural Stone – High-quality stonework was done by professionals.
We Bhandari is a manufacturer of high-quality architectural carving marble, granite, and stone products. Our manufacturing and distribution facilities are available all over India and across the world 🌎.
Luxurious-Italian-marble
Best Italian marble at The Infinity Luxurious Imported Marble by Bhandari marble group India 🇮🇳
Best quality 100% Italian marble from best quarries with luxirous looks choose 👌 from Carrara, Italy 🇮🇹 quarries by our ceo Mr Rahul and processed in India 🇮🇳.
Find the most lavish Statuario marble, Calacatta gold marble, and Carrara white marble.
The finest quarried in Italy marble to offer you only the best materials. We also manufacture imported marble, Indian marble, granite, onyx, and other natural stones, all made-to-order, or we can customize your floor surface requirements.
Italian marble is high-end luxurious famous and coveted for its white color and subtle veins and lustrous sheen floor surfaces. You will find its bright surface naturally, healthy, and wisely selecting for your home, villa, hotel, and project surfaces.
Bye-bye-to-man-made-tiles
Bye-bye floor tiles and quartz, and hello natural stone, the revolutionary natural stone which are floor surface.
Hello-to-Indian-stone
Indian marble, granite, and stone have been used as prime floor surfaces. It looks nice and offers timeless natural variety and character within each slab and tile. It is also economical, low maintenance, and long-lasting, but easy enough to quarry, hewn, and cut into desired thickness, size, and shapes. Indian marble, granite, and stone are also readily available and abundant at Bhandari Marble Group India 🇮🇳 These factors explain its popularity in 2023 as popular floor surfaces, and it is so often used in wall panels also.
Indian stone is a natural rock and is one of the most common floor surfaces. It is mostly supply from Rajasthan, Kishangarh, in India.
Statement Statuario Marble
Make The Ultimate Luxury Statement floor surfaces in 2023 With Italian Statuario Marble With its luxurious look, timeless beauty, aesthetic appeal, Statuario marble features a classic white background that is punctuated with medium-wide grey or gold veins throughout the surface.
These Italian Statuario marble are an outright statement of floor surfaces that catch the evershine, eyecatching, magnetically, and mystically broadens spaces for surfaces. A pure white base gray veining and bright delight surface make your project valuable and prestigious.
When it comes to floor surfaces in 2023, prestigious Statuario marble radiates luxury and elegance, you can't get much better than Statuario marble floor surfaces ❤️ Together with Calacatta and Carrara it is considered the best marble surfaces due to its pristine quality and stunning aesthetic, rare and exclusive floor surfaces has a characteristically bright white background with captivating grey or gold veins throughout in patterns that are both striking and bold, as well as delicate and feathered for floor surfaces in 2023. Italian Statuario marble is the ideal floor surface for indoor applications such as reception counters, wall surfaces, kitchen countertops surfaces, splashbacks surfaces, floor tiles, and bathroom vanities surfaces; it can often be found in luxury boutique 5-star hotels and resorts and spas, luxurious villas, modern apartments as the best choice for the floor surface.
Natural-stone-floor-surfaces-Texture-finishes-2023
Polished finish. Polished finish is the most classic of finishes for marble, granite, and stone surfaces, most other types of natural stone.
Sandblasted stone finish.
Brushed natural stone.
The split face technique.
Bush-hammered natural stone.
Hoand natural stone finish.
CNC finish.
Waterjet Finish.
What's-out-tiles'quartz
Due to chemical mixing in 2023, tiles and quartz are out of trend. Now people are health conscious and they like organic and natural products more than man made.
About the Author
About the Author Hi, I am D.C. Bhandari, chairman of Bhandari Marble Group living in India, Rajasthan, Kishangarh. I love seeing the new and creative ways people use our Marble, Granite, and Natural Stone. Our customers are so creative. My favorite design style is a preppy traditional mix with modern especially pieces that can be found in a vintage or antique stone. I like to invent travel, search, and experiment with natural stone products. For more posts visit our website.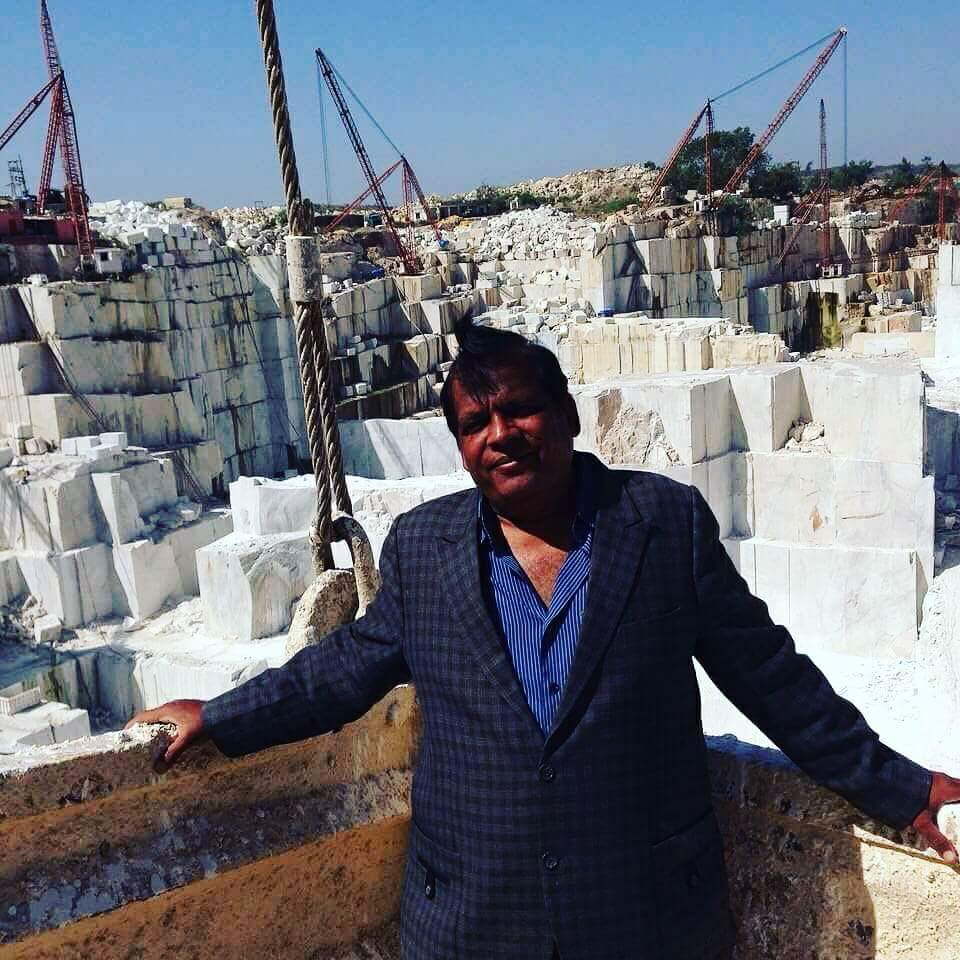 WORLD'S TOP AND INDIA'S BEST MARBLE, GRANITE AND STONE COMPANY
ADD BY EXPERT AND EXPORT TEAM OF BHANDARI MARBLE GROUP. CONTACT US AT: +919829040013