High-end Italian and Indian marble, huge range of primum quality marble at factory price
High-end Italian Marble and High-end Indian Marble: Cost, Benefits, Durability and Which Is Best for You
Italian marble is quarried in Carrara city of Italy and Indian marble is quarried extensively in Rajasthan India, Indian marble is a cost-effective choice and is available in a wide variety of colors and textures at Bhandari Marble Company, High-end Italian marble is precious, prestigious, luxurious, elegant, stylish, durable and cozy and charming available at The Infinity Luxurious Imported Marble by Bhandari marble group India.
Well-Known Indian Marble Varieties ⋅ High-end Italian
Best Italian Marble Flooring Designs with Prices in Kishangarh, Rajasthan, India
One of the higher-end Italian marble is Statuario, a unique option with bold and unstructured veins. Imported in India by Bhandari marble world from Carrara in Italy 🇮🇹.
High-end Marble Varieties in India ⋅ Indian and Designer Italian Marble, Italian Marble, and Imported Marble for Flooring at the Best Prices in India
The Infinity Luxurious Imported Marble by Bhandari marble group India 🇮🇳

Italian marble prices in India can range between ₹ 500 to ₹ 5000 per sq. ft. and can sometimes be even higher. Premium Italian Marble Marble prices are usually higher.
Topics include: Some Well-Known Indian Marble Varieties ⋅ and precious Italian Marble Varieties in India
Premium Indian Marble – White Marble In Kishangarh by Bhandari marble group India Manufacturer from Kishangarh
White Marble In Kishangarh. Rs 50 / Square Feet to Rs 500 · White Marble In Kishangarh; Green Marble Slab. Rs 50 / Square Foot to Rs 150 · Katni Marble Rs 50 per square foot to 100.
Italian Statuario marble and Indian Statuario Marble Manufacturers from Kishangarh – Bhandari Marble World guarantee the best quality with competitive prices in Kishangarh, Rajasthan, India.
High-end Italian range marble is cozy and charming and durable have a long life. These Italian marble raw stones are imported from Italy 🇮🇹 in India 🇮🇳 and have high demand around the world 🌎.
High-end Italian Marble Options for Your Home, Villa, Hotel, and Project
High-end Italian marble is regarded as one of the best marble stones available, with exceptional quality. Whether used for flooring, wall cladding, staircase, monuments, or pavements it beautify your place.
About the Author
About the Author Hi, I am D.C. Bhandari, chairman of Bhandari Marble Group living in India, Rajasthan, Kishangarh. I love seeing the new and creative ways people use our Marble, Granite, and Natural Stone. Our customers are so creative. My favorite design style is a preppy traditional mix with modern especially pieces that can be found in a vintage or antique stone. I like to invent travel, search, and experiment with natural stone products. For more posts visit our website.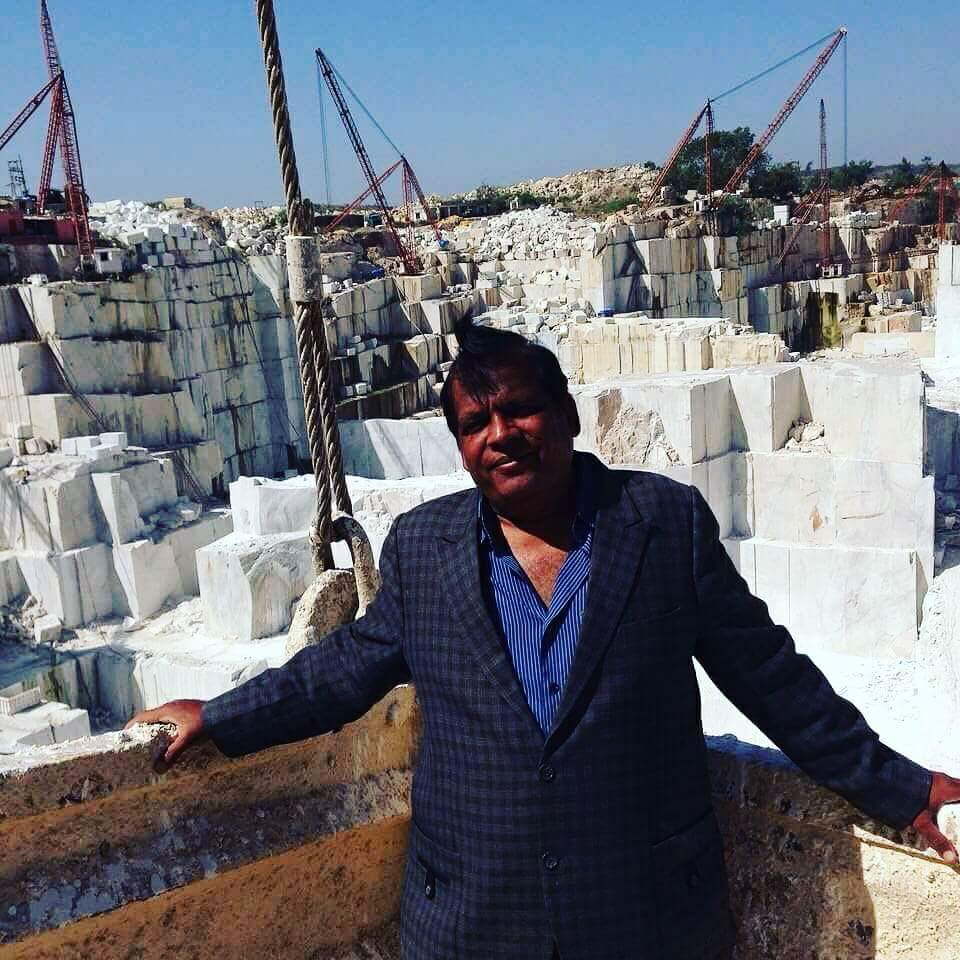 WORLD'S TOP AND INDIA'S BEST MARBLE, GRANITE AND STONE COMPANY
ADD BY EXPERT AND EXPORT TEAM OF BHANDARI MARBLE GROUP. CONTACT US AT: +919829040013
High-end Italian and Indian marble, huge range of primum quality marble at factory price