ALASKA GOLD GRANITE 💛
ALASKA WHITE GRANITE
ALASKA PINK GRANITE 💗
ALSKA BLUE GRANITE 💙
ALASKA GOLD GRANITE 💛
Alaska gold granite creates an impression with its unique surface that has a golden and yellow appearance. The following are some unique features of the stone surface:
• Primary color – Golden yellow
• Stone type – Bristly and dark brown monzonite (igneous intrusive rock)
• Variation – High
• Surface description – Streaks and patches in shades of light to dark brown, grey, and black
• Available surface finishes – Polished, honed, brushed, leather, bush-hammered, flamed, and lapatro
• Available edge finishes – Machine-cut
Alaska Gold Granite is the most versatile and useful stone that has been used in various kinds of applications. This granite can be used for a variety of purposes such as countertops, dinner tables, and floors. Alaska Gold Granite is also an ideal material for home remodels since it provides a classy look to any room. Moreover, this granite is very durable and easy to clean. It is also an ideal flooring material as it is resistant to water, dirt, and grease. Moreover, it has a beautiful shine and is easy to clean. The most common applications of Alaska Gold Granite are in kitchens and bathrooms. 

ALASKA WHITE GRANITE
Alaska White Granite is a popular type of white granite. People often use it to make countertops. This style of countertop can be used in kitchens and bathrooms of all sizes, including smaller kitchens. These countertops look best with cabinets that are white, off-white, black, espresso, coffee, grey, or blue.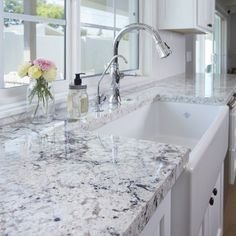 If you're looking for a versatile and durable granite option, Alaska White is a great choice. With its light background coloring and warm hues throughout, it's a striking stone that works well with many different color schemes and designs.
This stone can be used inside your home or outside and is ideal for floors, walls, countertops and more. Although it is one of the more expensive granite options available, its flexibility, durability and classic beauty make it well worth the cost.

ALASKA PINK GRANITE 💗
Alaska Pink granite is a beautiful exotic granite. It has low variations in its white and gray veining with small deep burgundy flecks. Alaska Pink Granite in the current scenario is in high demand because of the parameters and qualities it possesses.
Alaska Pink granite has a soft touch of pink color that would compliment white color with natural and frosty marks on it. Its natural color provides a nice light and modern look.
It is one of the most popular ones in the Alaska granite family. Alaska granite is a great choice of granite that will never be too old to impress anyone's eyes. Alaska Pink granite is quarried and imported from Brazil and is not commonly known by any other name. Alaska Pink Granite is most suitable for kitchen countertops, bathroom counters, and most indoor and outdoor applications. Alaska pink is available in both tiles and slabs and comes in thicknesses of 2 cm to 3 cm.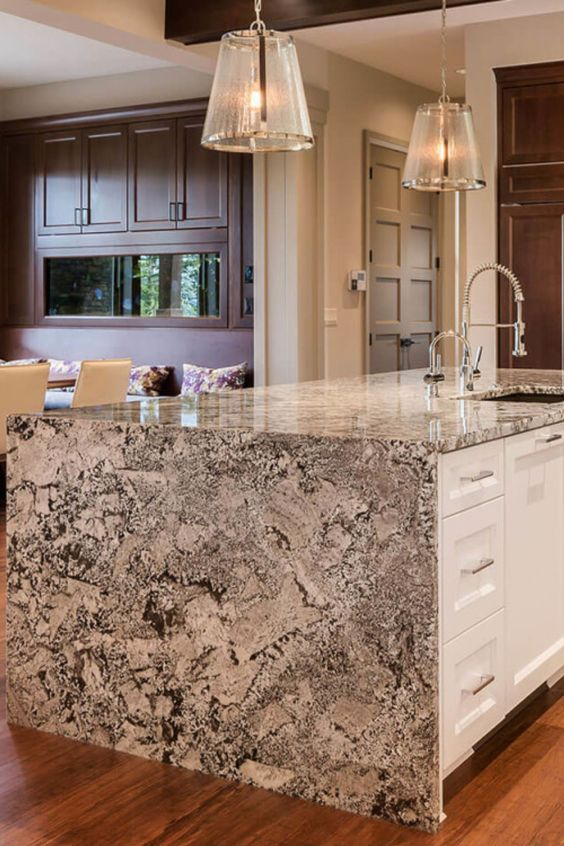 The Alaska Pink Granite is a beautiful, alluring, functional, and durable Indian Granite, which is used to enhance the looks of interiors & exteriors. It is a highly demanding granite from India. Its smooth finishing offers a classically elegant feel to the applicable area. This stone is also frost resistant. Its unique color makes it very popular among buyers all around the world and is exported from India in large quantities.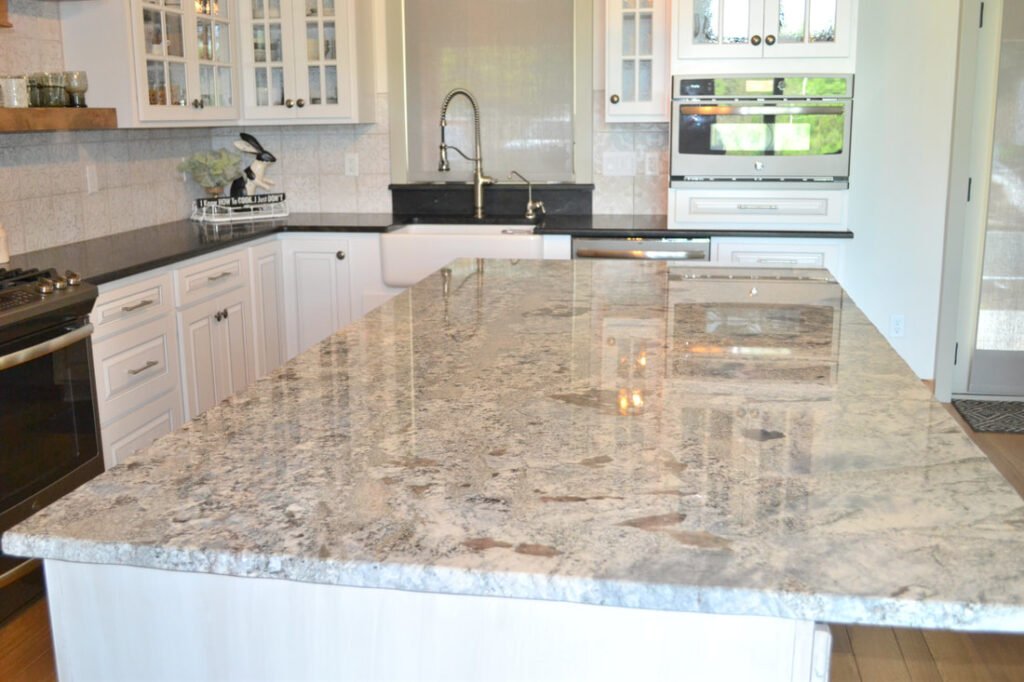 ALASKA BLUE GRANITE 💙
Alaska Blue is one of those slabs that you will not find two of the same. Between the movement offered by the mix of grey, white, and blacks this stone already has a bunch of unique features to it, but the blue that is mixed throughout put this stone on a whole different level.
It is a color that is not commonly seen outside of the arctic circle, from the bright whites of the snow mixing together with the shadows of grey and blacks, they all mix together to make a very unique slab. This is the type of blue that you will see in Alaska Blue granite, mixed in hues of grey white and black, in a swirling, wind-like pattern throughout the slab.
The exotic pattern and colors of this slab make it an eye-catching piece that will look best on light wood cabinetry.
WORLD'S TOP AND INDIA'S BEST MARBLE, GRANITE AND STONE COMPANY
ADD BY EXPERT AND EXPORT TEAM OF BHANDARI MARBLE GROUP. CONTACT US ON: +919829040013
Alaska Granite in Kishangarh