Top Marble Exporters In Kishangarh India
Bhandari Marble Group is renowned in India's natural stone industry, as the largest exporter of marble with business partnerships in over 47 countries. With a focus on high-quality marble and natural stone, the company boasts decades of experience and a reputation as the most reliable and trustworthy exporter in the marble hub of Kishangarh. Committed to international standards, Bhandari Marble Group strives to consistently deliver the best to its customers.
Best Marble Exporters In Kishangarh India
With a history dating back to 1631, Bhandari Marble Group is one of the oldest and most esteemed exporters of marble and natural stone in Kishangarh. Boasting numerous years of experience in the field, the company is renowned for its expertise in exporting premium quality materials both in India and globally.
Marble Manufacturer, Supplier & Exporter in India
Indian marble
Indian marble is an excellent marble variety that is known for its beauty and durability. Indian marble has a remarkably gorgeous appearance that is accompanied by astonishing strength. It is much more durable than the Italian marble and has a more subtle shine compared to Italian marble. Indian marble not only lasts long but is also more affordable than Italian marble. Some of the finest Indian marble types at Bhandari Marble Group are Makrana marble, Indian statuario marble, rainforest marble, etc.
Indian granite
India has huge reserves of different types of granite. Granite is truly a magnificent natural stone that is known for its extraordinary strength. Granite is the hardest natural rock and has an exquisite appearance. Black galaxy, absolute black, Vizag blue, colonial white, etc. are some of the popular granite varieties at Bhandari Marble Group quarried in the southern states of India. Indian granite is one of the finest granites in the world. About 80 to 85% of the total granite quarried in India is exported to different countries across the world.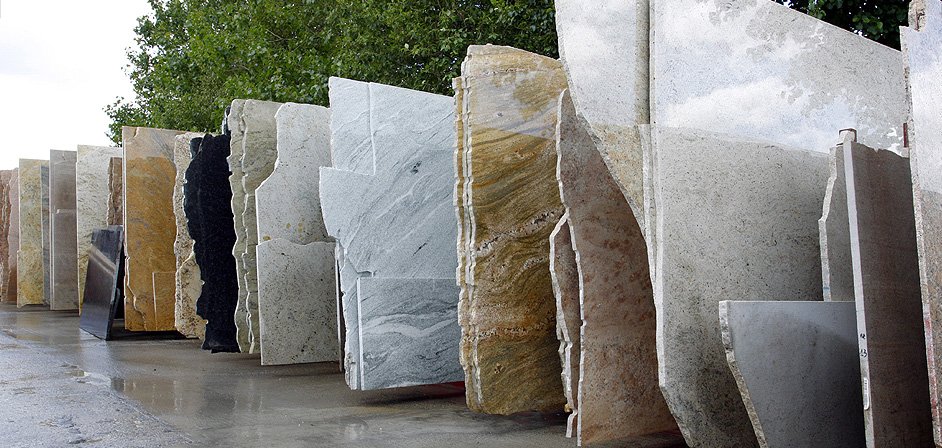 Natural Stones
One of the most beautiful creations of nature is the vast variety of bright and beautiful natural stones that we find in it. The beauty of sandstone, limestone, Kota stone, quartz, and semi-precious natural stones never cease to amaze us. Bhandari Marble Group offers all of these gorgeous natural stones in the best quality and at the best prices.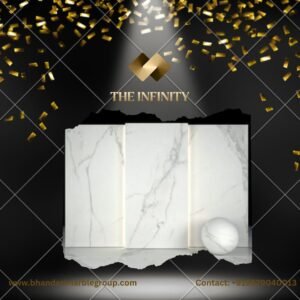 Italian Statuario marble
The Italian Statuario marble is one of the world's finest marbles. This beautiful marble is well-known for its beauty and luster and is the most popular marble type in the world. Statuario marble is a rare and exclusive marble type which makes it the most precious marble in the world. The quarries of the statuario marble are located above the Carrara region in the heart of Italy. An elegant white background covered in gorgeous grey veins gives this marble a mesmerizing appearance. Bhandari Marble Group offers the best quality statuario marble that one can find.